How To Make Test Coming Soon
You can either schedule the test for any future date or simply set the status as Coming Soon so that your students will come to know this test will be released shortly.
From admin dashboard go to Mock Tests > [your test] > Test Builder > Settings > Quiz feature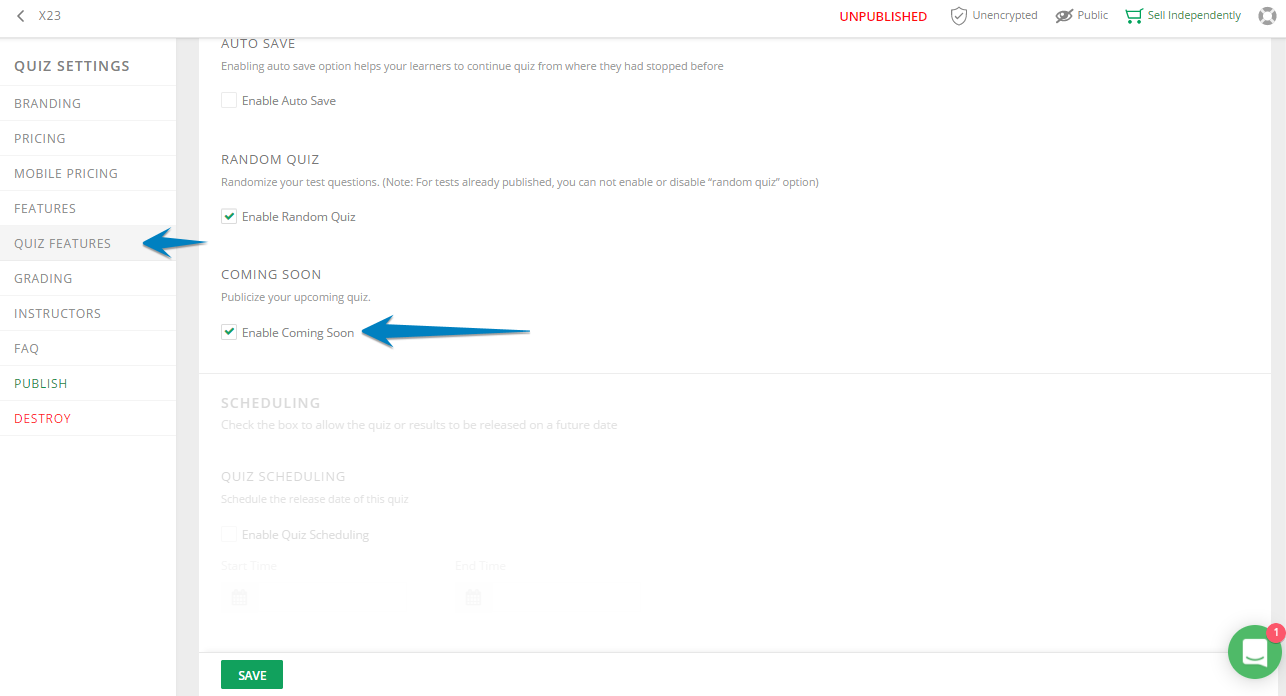 Here by default the coming soon button is disabled. You can enable it and click on save.
Did this answer your question? Thanks for the feedback There was a problem submitting your feedback. Please try again later.Yes No No results found