The latest update in LIVE classes is that you can now download details of students who have attended your LIVE classes.
Use this support article to mark attendance for students who attended your LIVE class.
Download The LIVE Class Attendance Report
To know who all had attended your LIVE session, you can go to the LIVE class attendance report in the report section of the admin dashboard.
(Watch the video from 9.50s to 10.20s to see how to download reports)
To access that, first go to the reports from the admin dashboard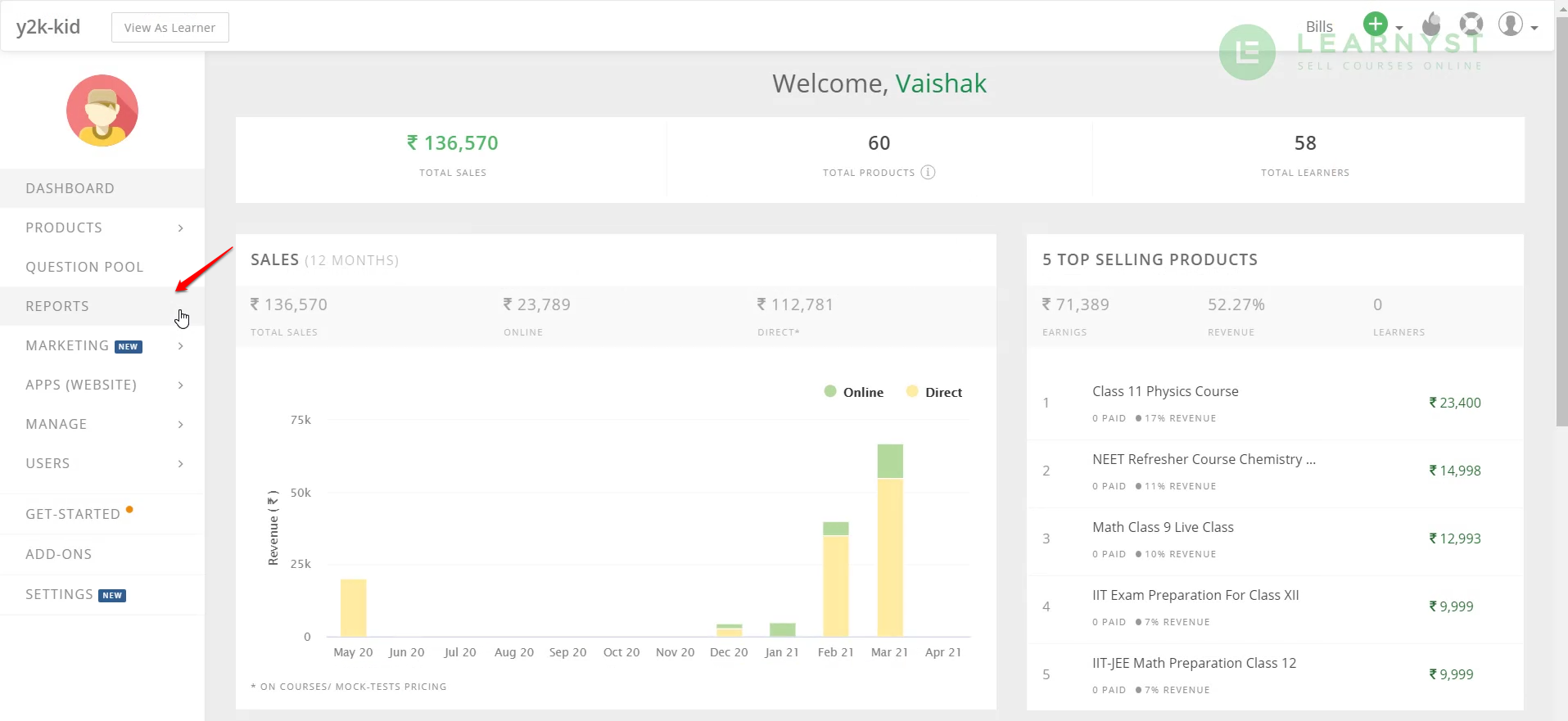 Select the Live class attendance section.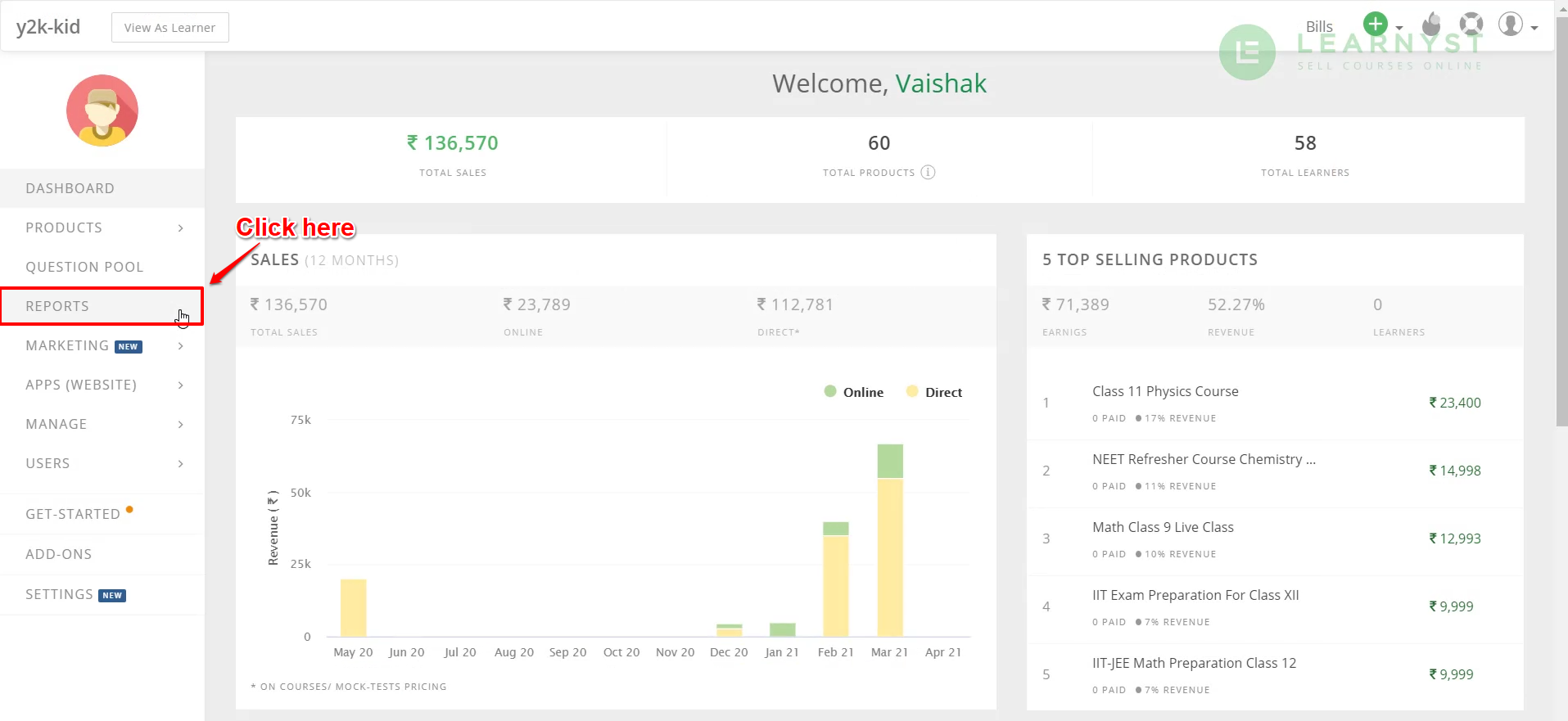 Here you will get the overall summary of your LIVE class like Total Live classes, Avg attendance, and attendance percentage, and so on.

Next, let us click on the Live class that you have just completed.

Here you will be able to see which learners attended your class. You will also get details like their email id and mobile number.

Click on the Export Report button to download the student details.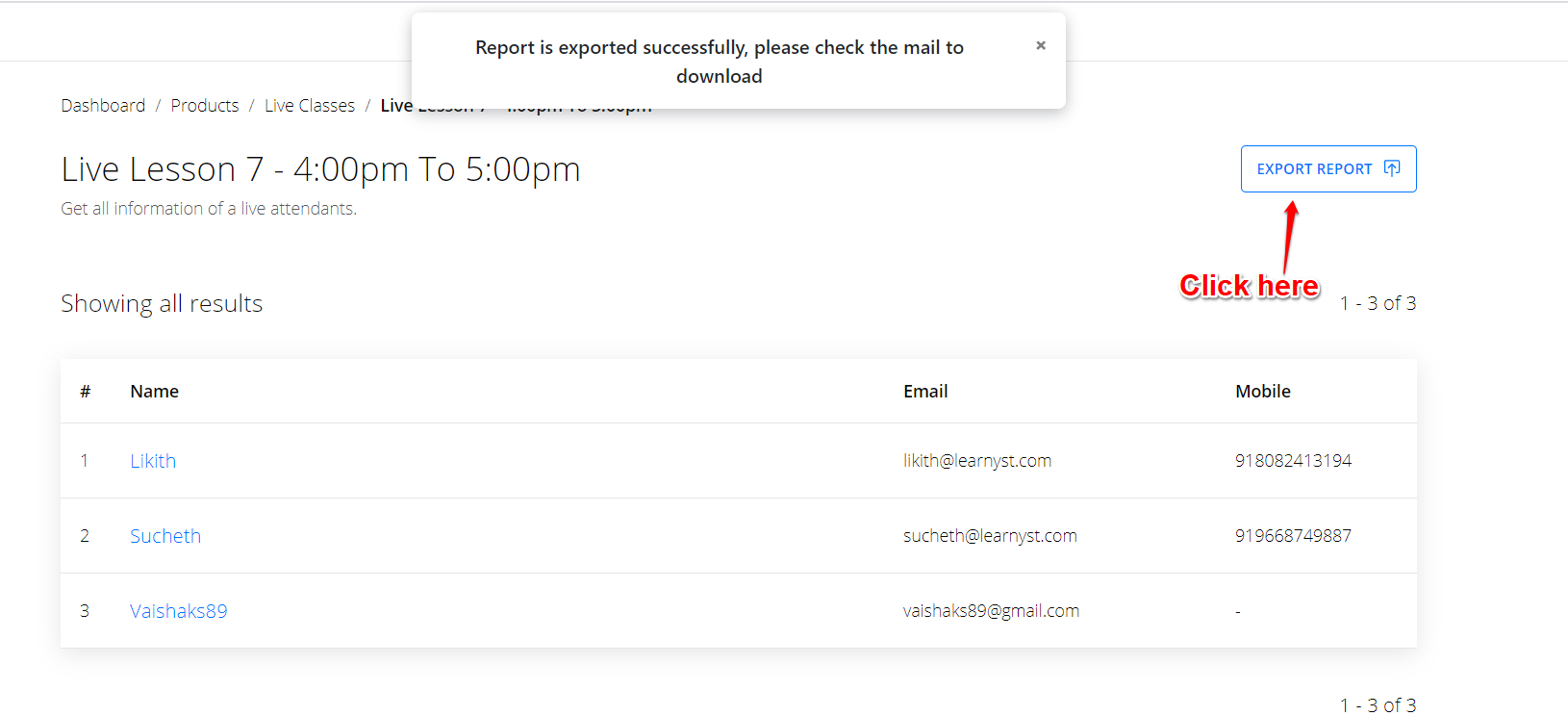 The file will be emailed to your admin mail id. Click on the download button to get the learner details.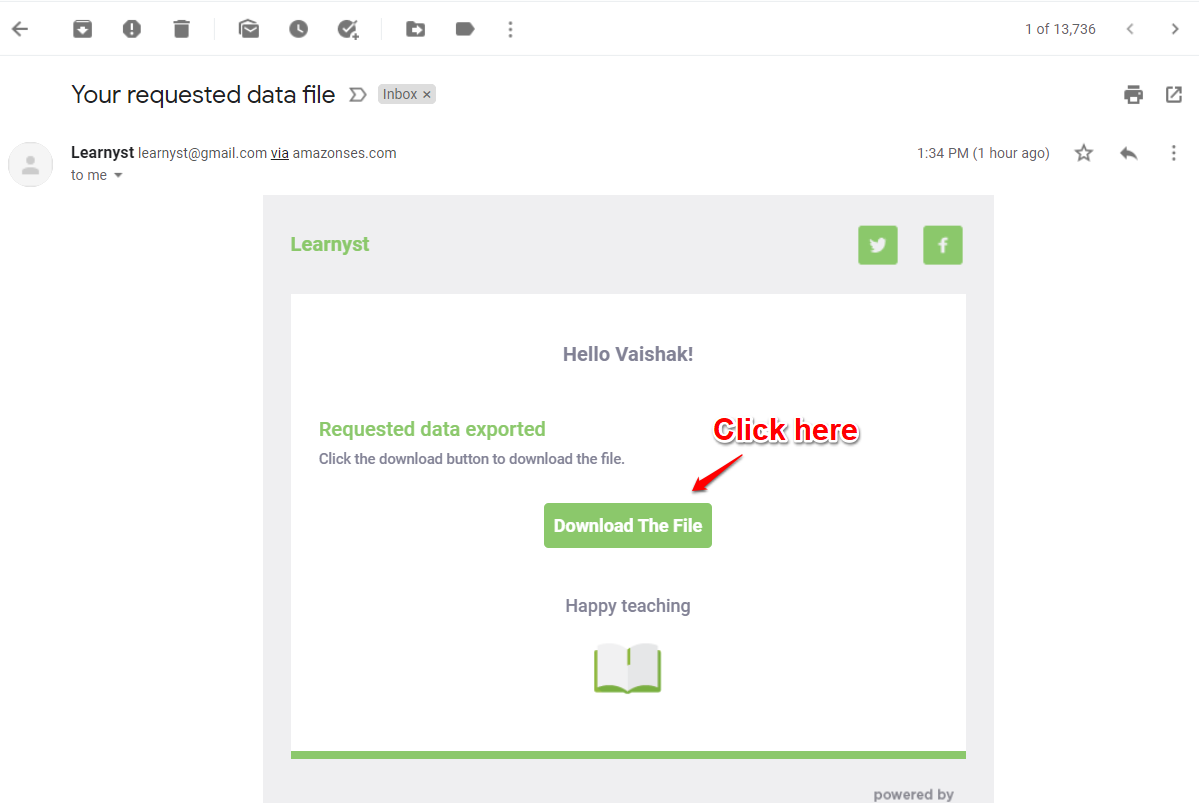 You should be able to view the student details in an excel file

Hope this article was useful for you to view live class attendees' reports.
For queries related to LIVE classes, do check out our LIVE class master guide support article.
Did this answer your question? Thanks for the feedback There was a problem submitting your feedback. Please try again later.Yes No No results found