To add categories to a segment, click on the Add Contents button.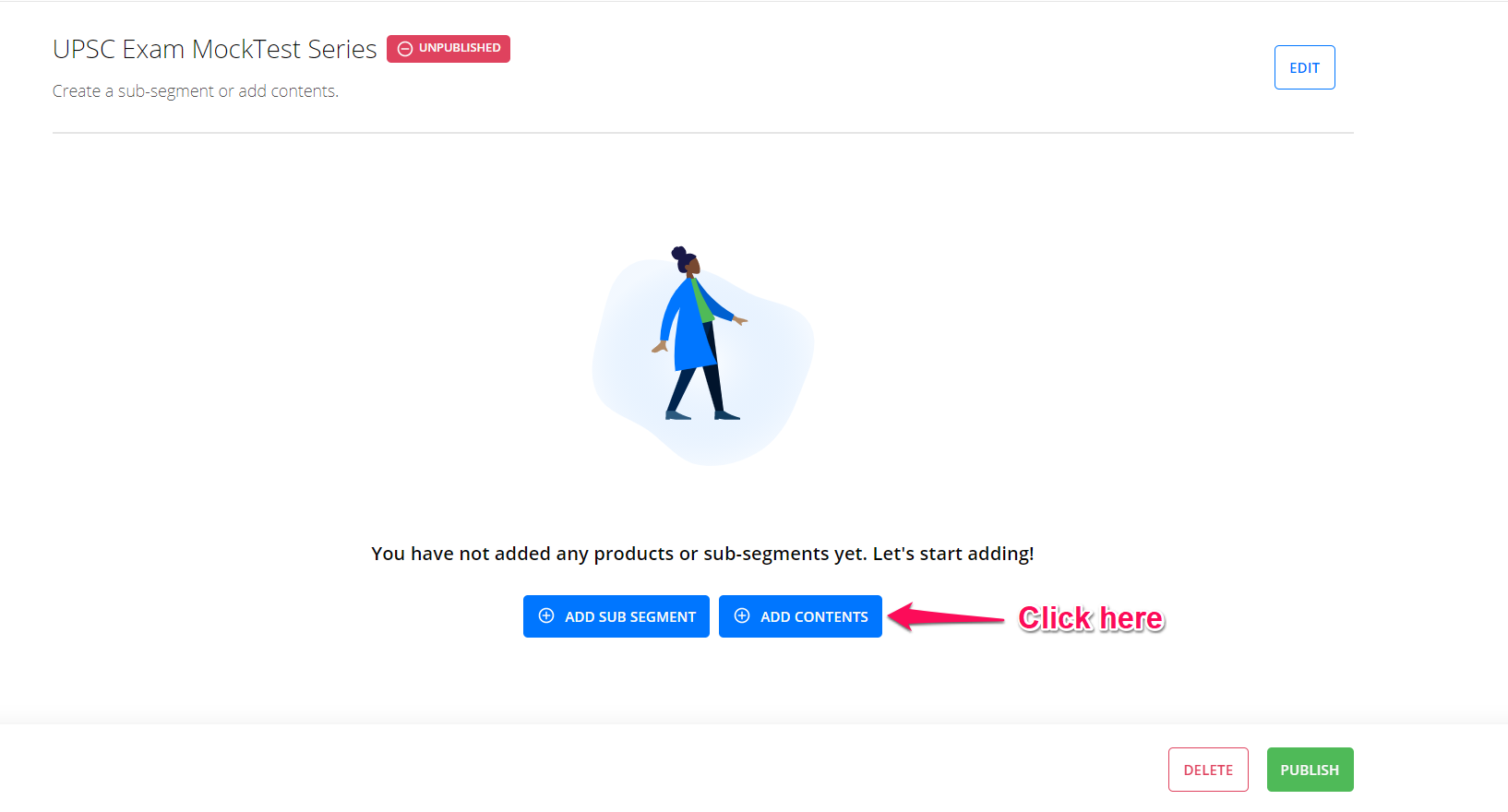 Click on the categories option

Choose the categories from the list and add them to your segment.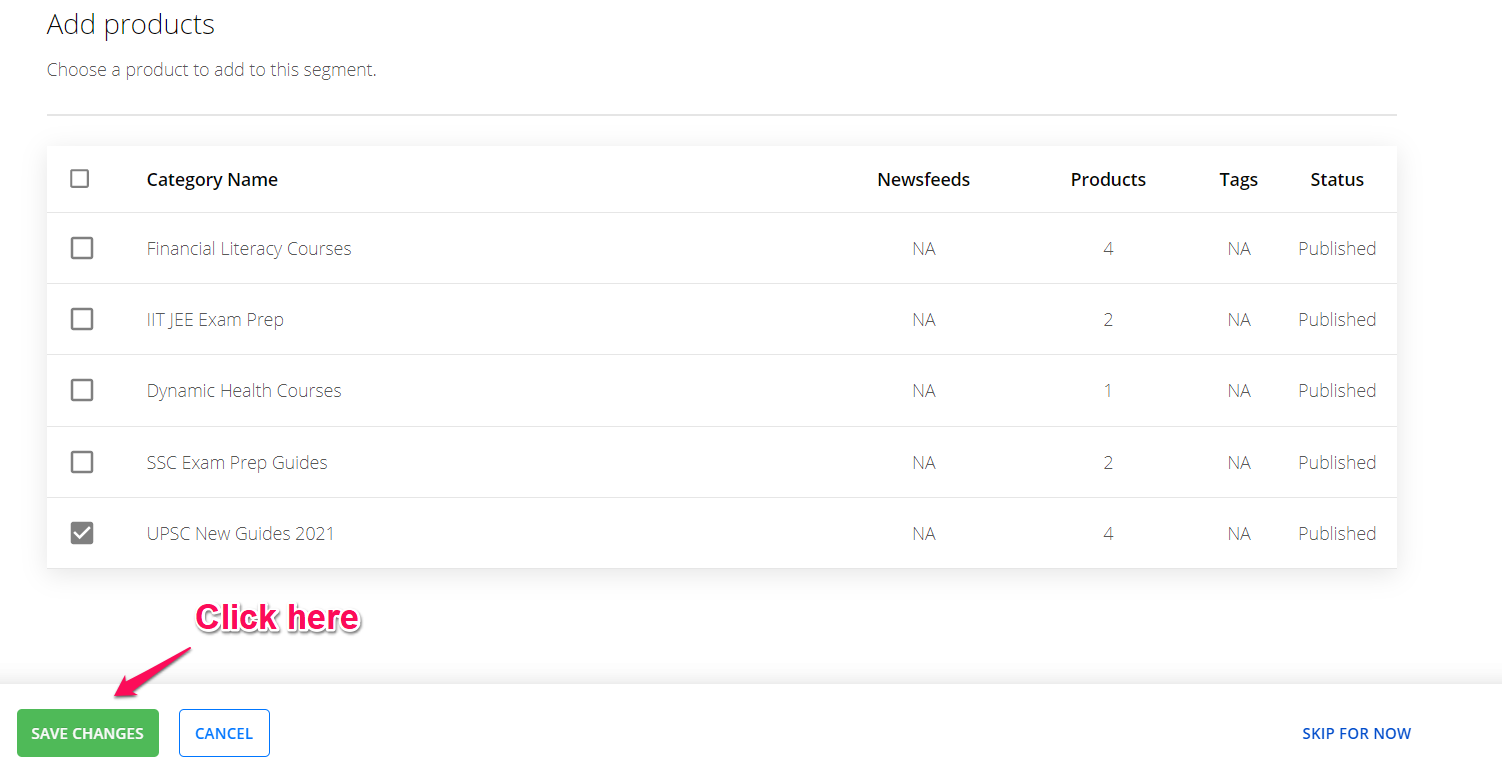 After clicking on save changes the new category will be added to your segment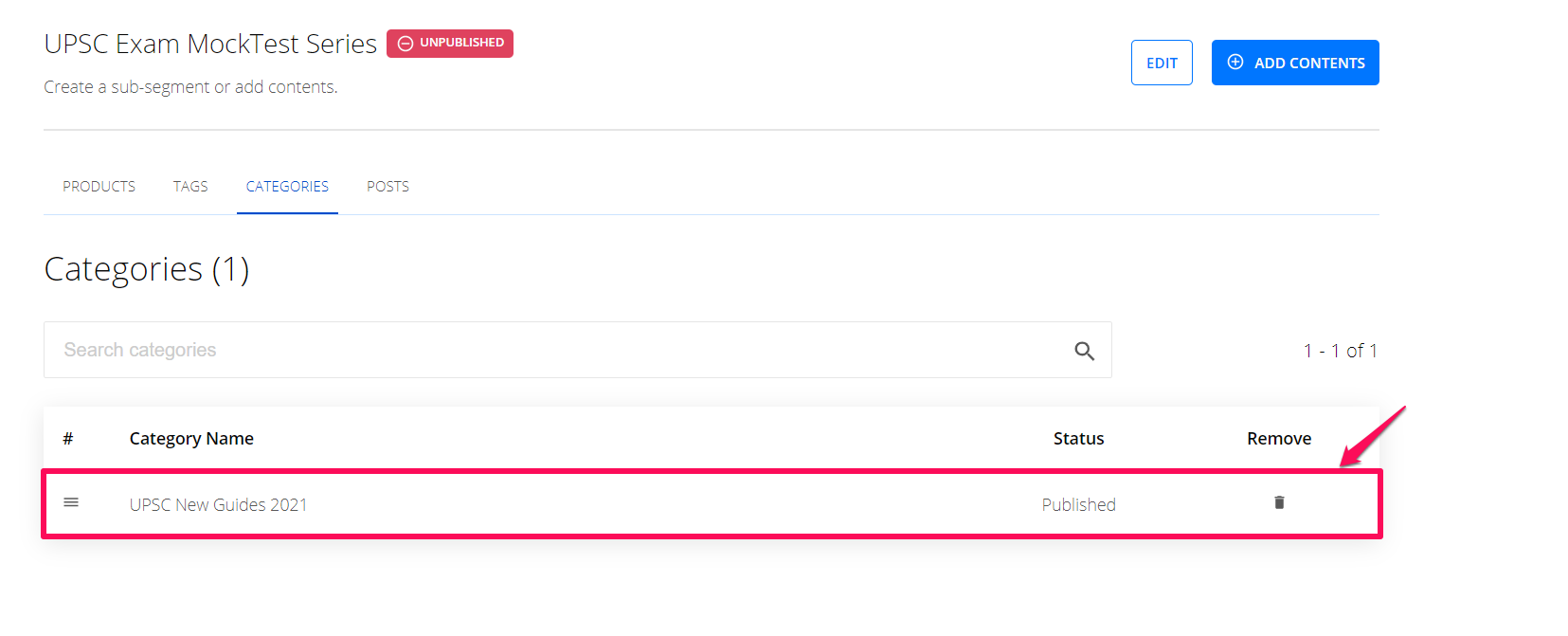 Note :
Adding the category will not add all the products within it to the segments. You need to add the required products within the segment or sub-segment.

A category within the segment will show the intersection of products added in segment/sub-segment and category. When students click on the category within a segment, they will see only those courses which are commonly added in segment & category.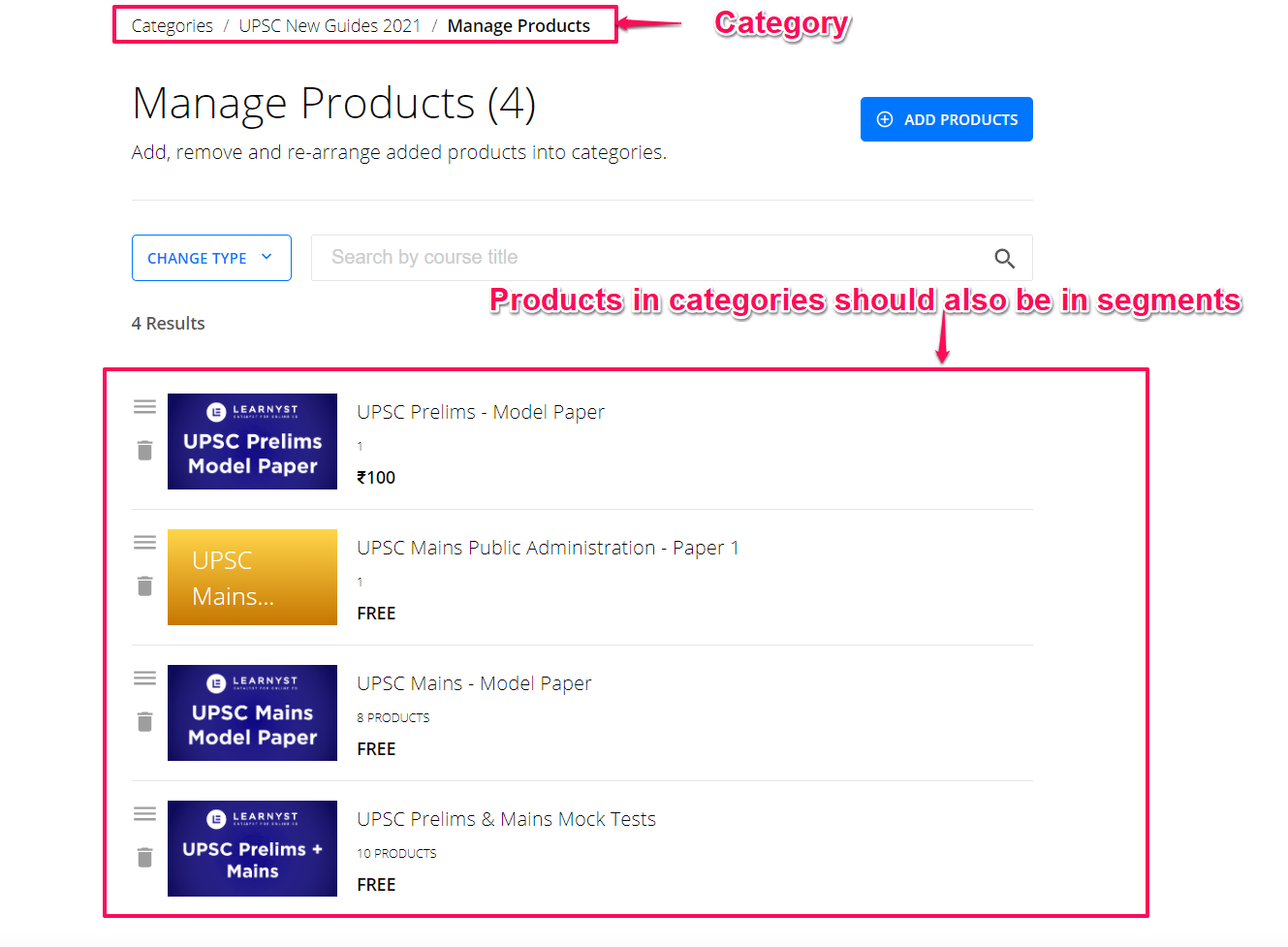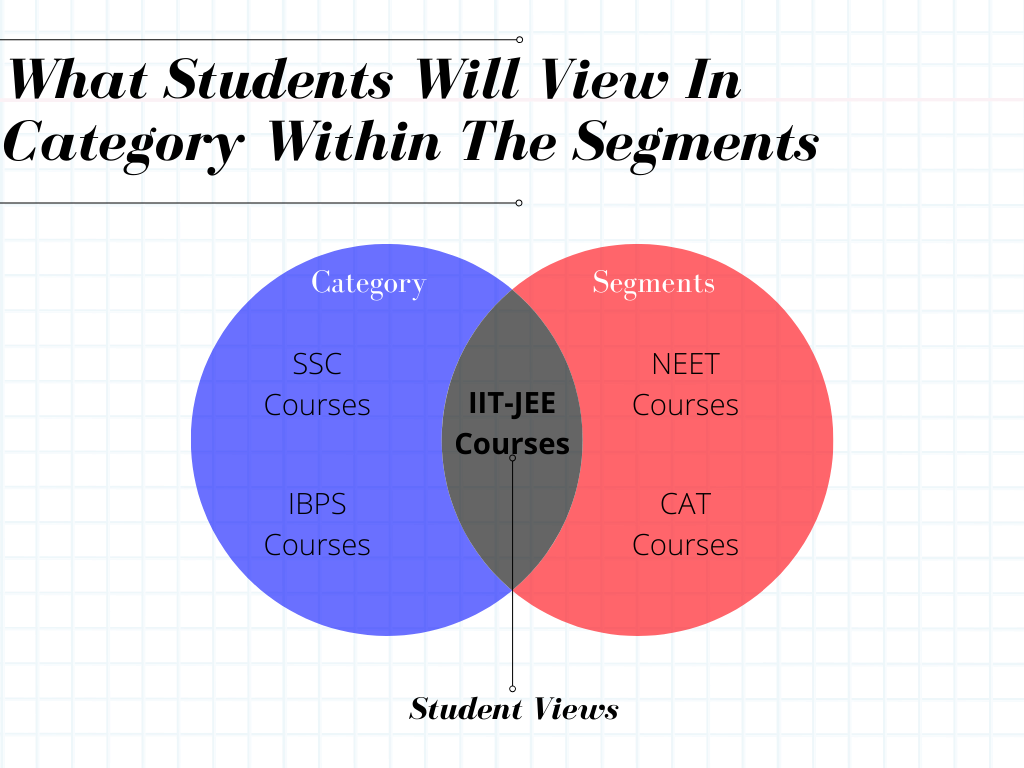 Conclusion
Do check out these support articles related to segments:
Did this answer your question? Thanks for the feedback There was a problem submitting your feedback. Please try again later.Yes No No results found