Using Tags, in your Learnyst dashboard, you can label your contents. Learners can use these tags and find courses they love.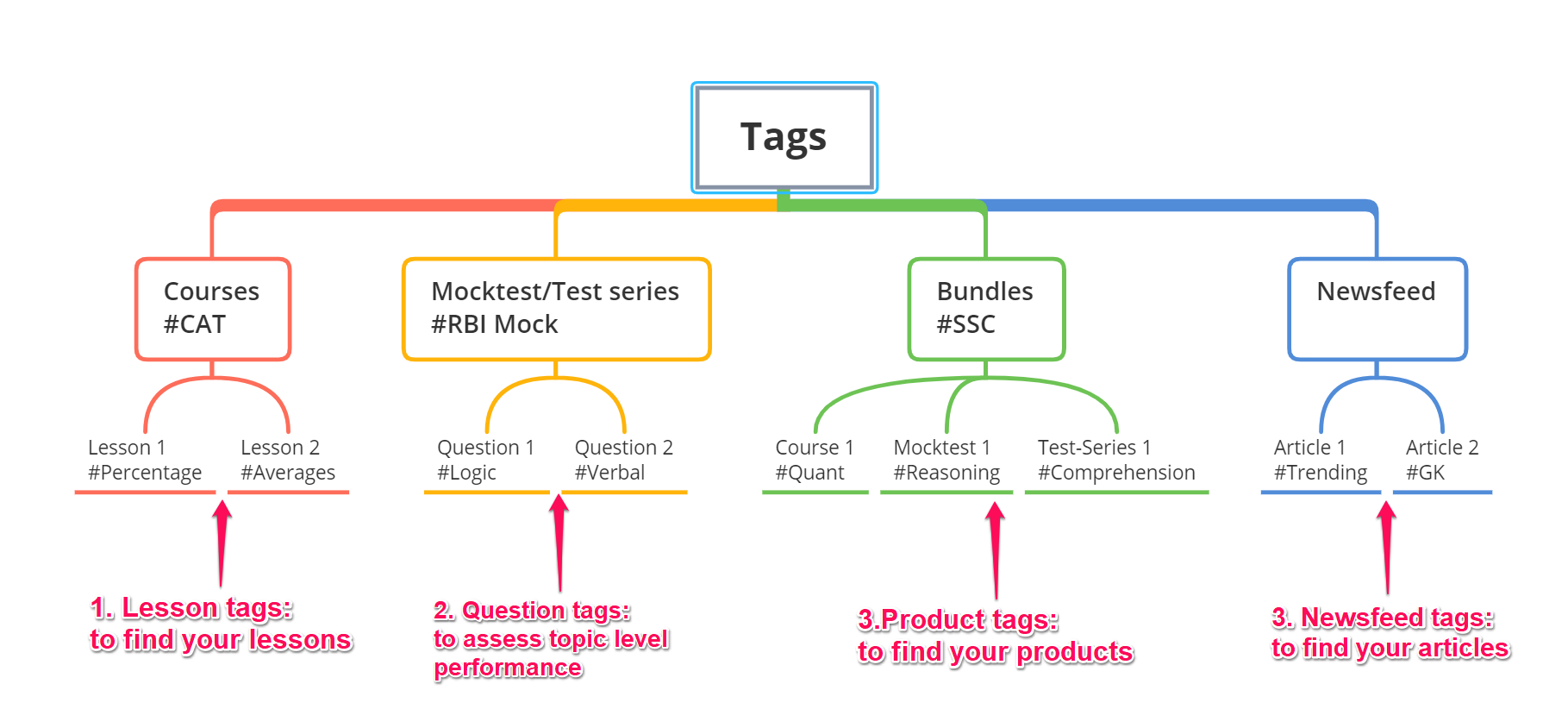 For e.g. if you run a CAT coaching institute, you can create tags with terms like, "jumbled paragraphs", "graphs", "Venn diagrams" etc.
In this support article, let us see how to use the 4 tags to organize your course contents.
In this support article, you will learn how to create a new tag. Create tags and assign products or newsfeeds.
Learn how to use tags to organize your newsfeeds. An organized website ranks well on google
Question tags can help your students assess their performance. They can view how strong or weak they are wrt to specific exam topics.
Use the features section of your courses, mock-tests, or bundles, and learn how to tag your courses. Make it easy to be found.
Know how you can tag lessons to help learners search for specific lessons
Learn how to make learning more effective for your students using these 4 types of tags.
Did this answer your question? Thanks for the feedback There was a problem submitting your feedback. Please try again later.Yes No No results found