How To Organize Your Online Contents: Using Segments
How To Organize Your Online Contents Using Segments
To add products to a segment, click on the Add Contents button.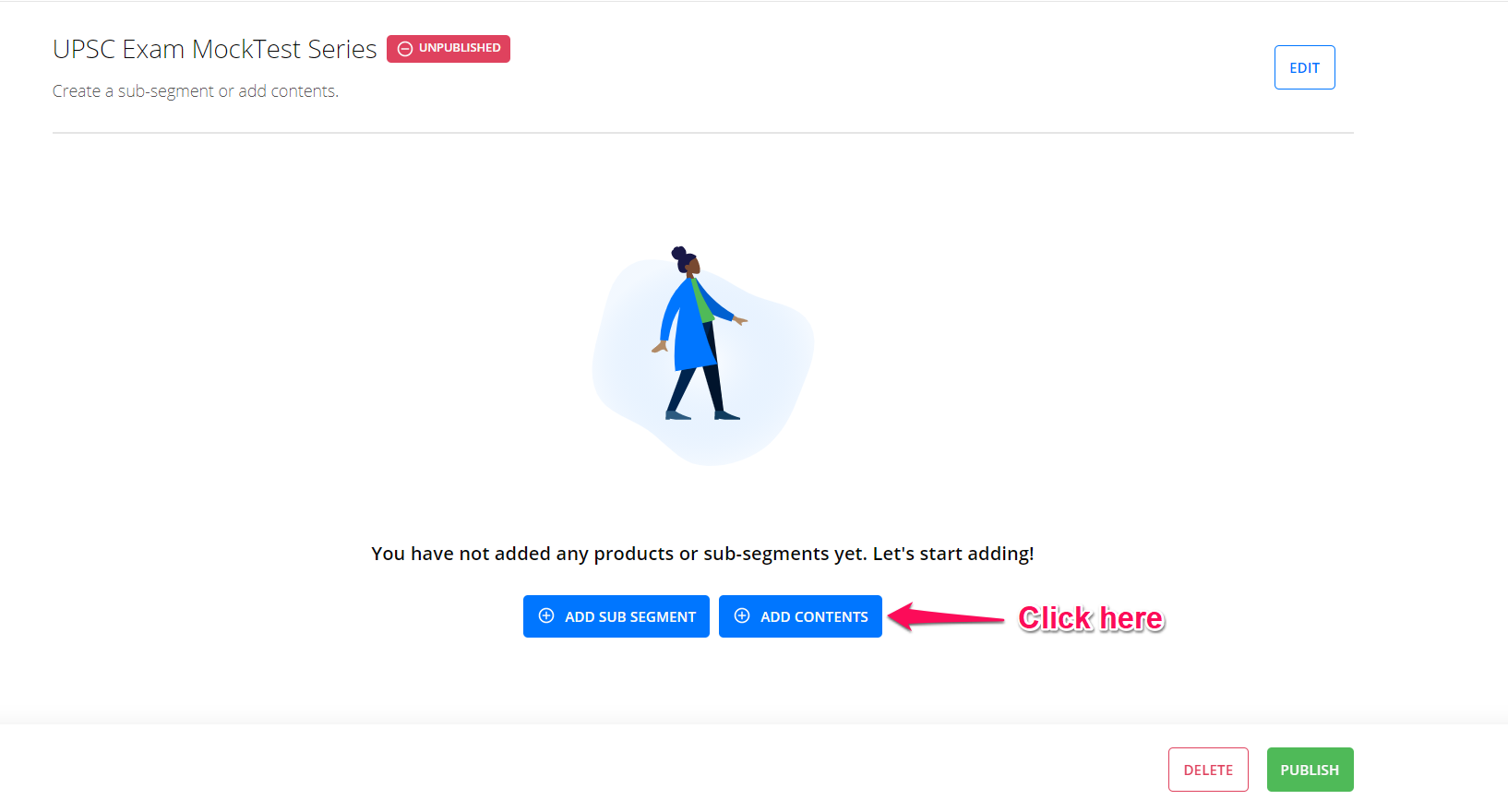 First, select the products option

To add all UPSC-related training materials, type UPSC and select all products.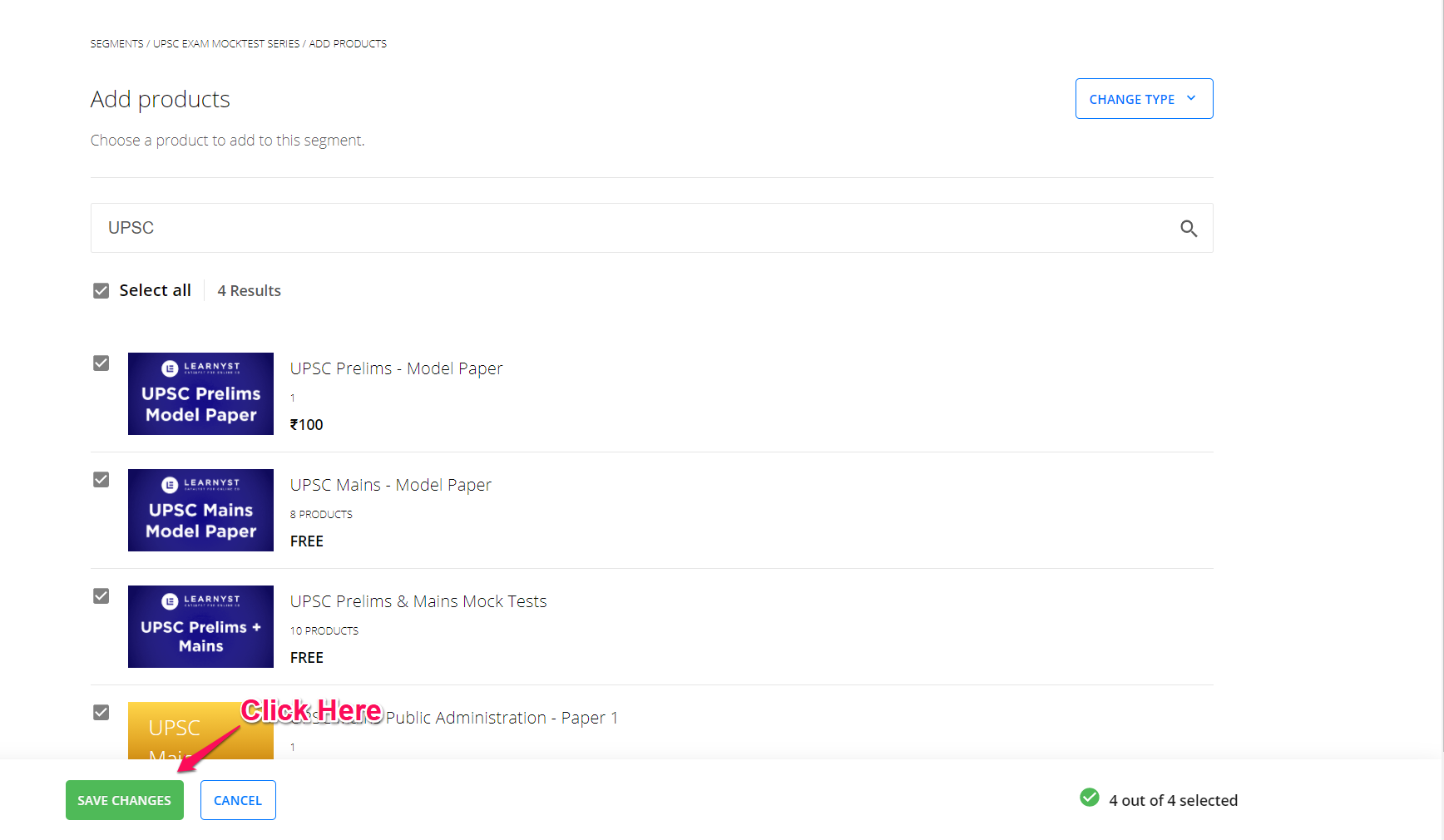 Click on the publish button to make your segment live.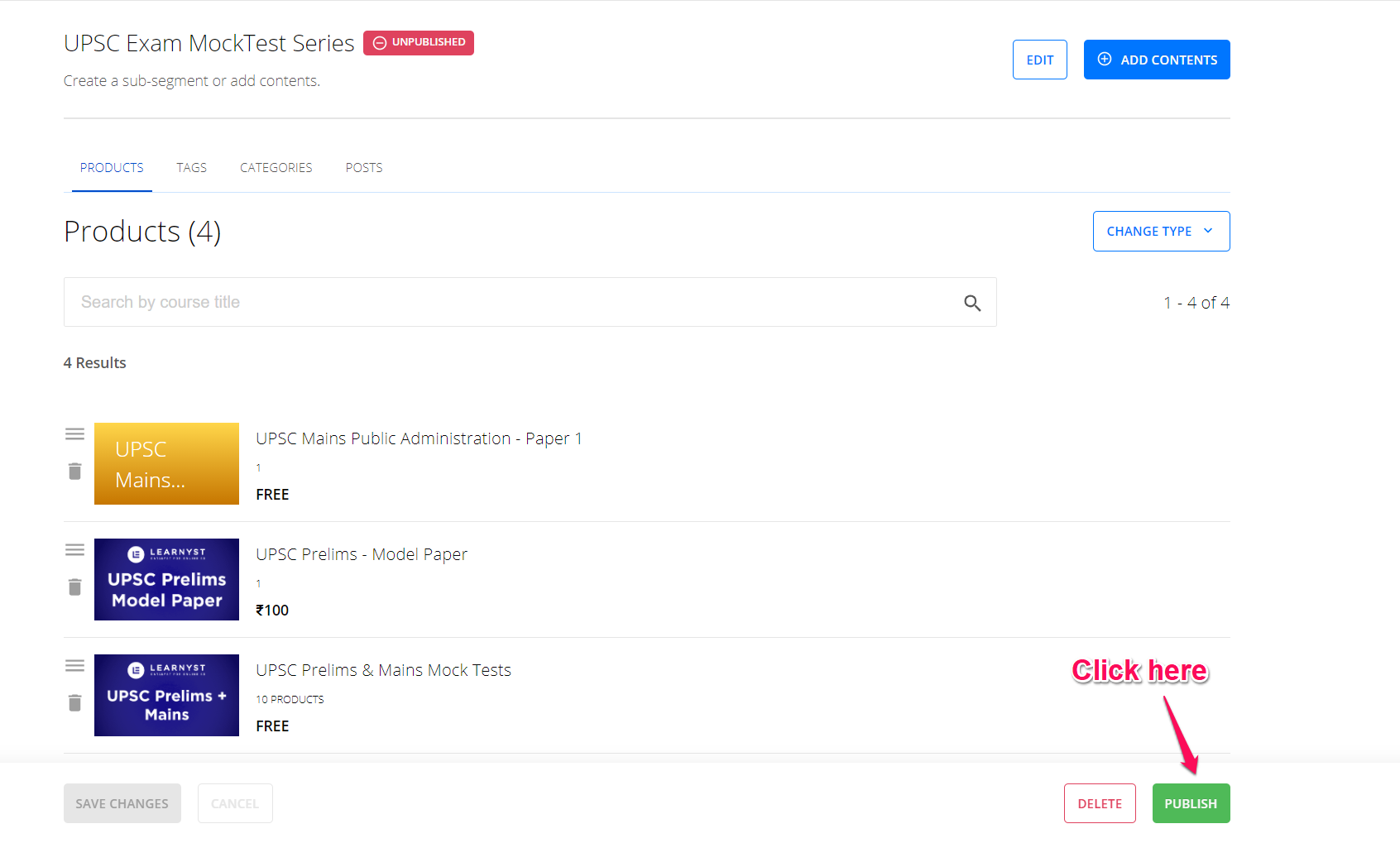 Note: You can add courses, mock-tests, test series, and bundles as products
Conclusion:
If you are looking for ways to organize your course contents in your online academy check the below-related posts as well.