How To Set SEO Friendly URL
Always have a user friendly URL for all your courses, so that users can remember the course link. It also helps SEO. Because appropriate and related URL helps your course to be on top of the search results for the related keywords.
To assign the URL go to Courses > [Your Course] > Course Builder > Settings > Branding > Friendly URL.
Enter the URL and click on Save.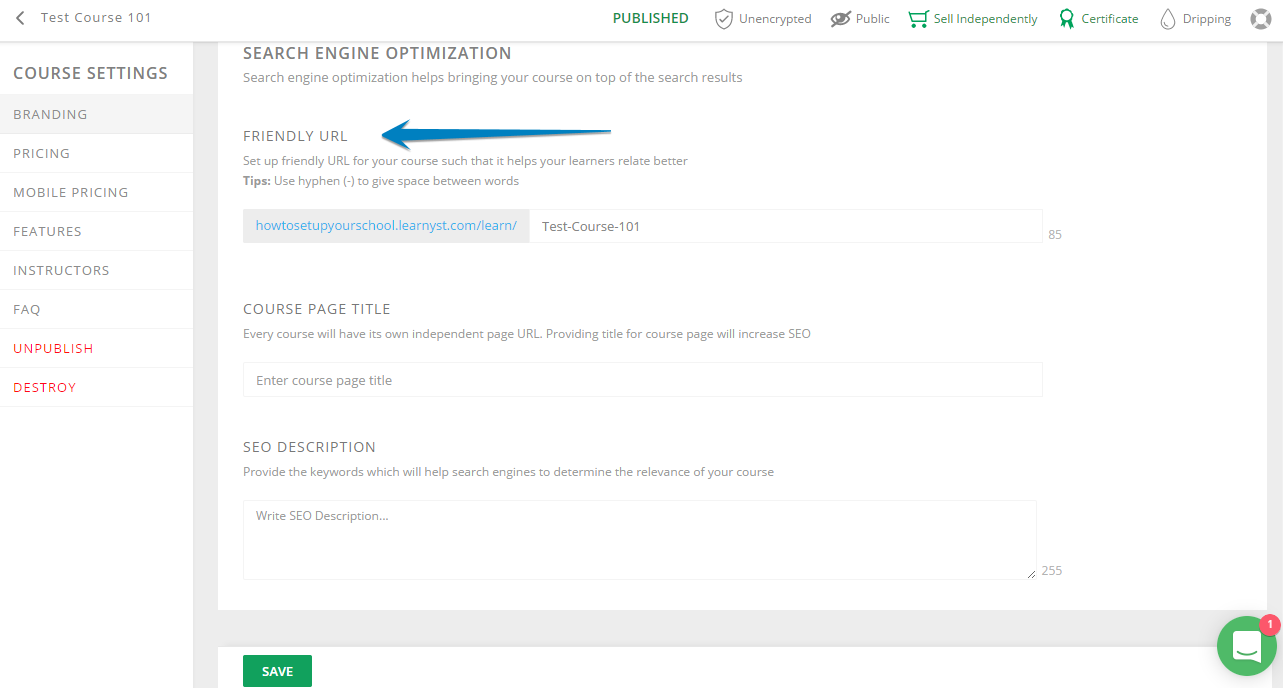 Did this answer your question? Thanks for the feedback There was a problem submitting your feedback. Please try again later.Yes No No results found