You can set up your own payment gateway on your Learnyst platform and use it for all your course payments with 0% transaction charges. You can also decide which currency type you want to accept.
Setting Up The Payment Gateway
To set up the payment gateway, go to your Admin Dashboard > Click on your name in the right hand top corner. From the drop down menu select your school settings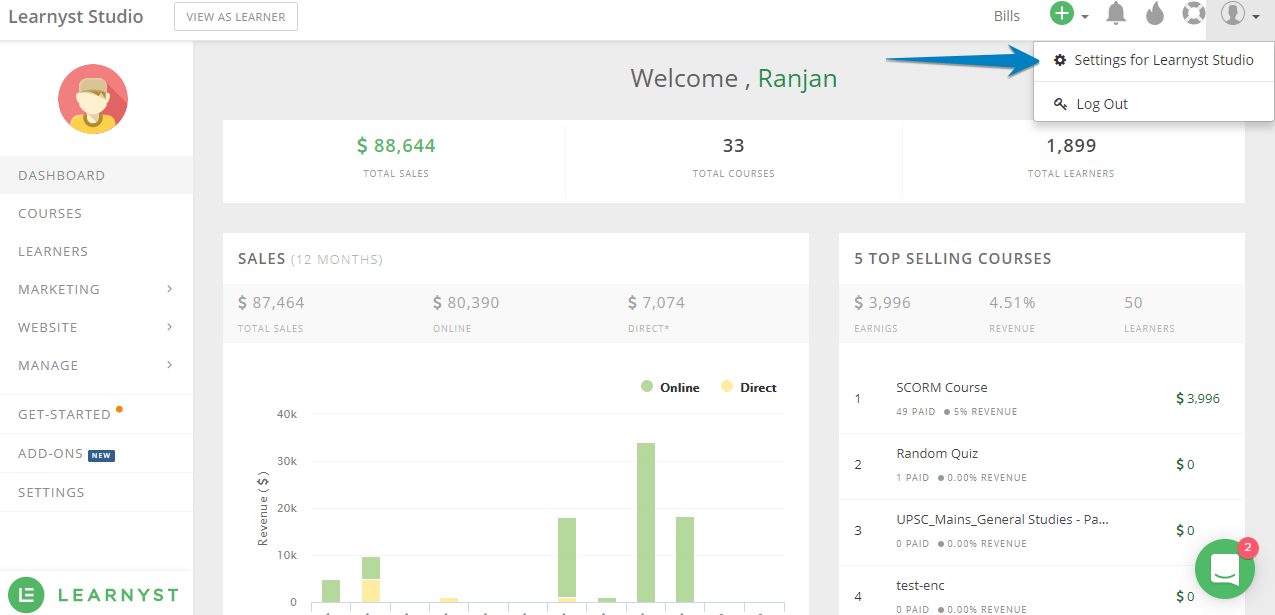 Once inside the Settings, click on Payment Gateway tab in the left side panel.
Razorpay is the default payment gateway set as the factory settings, to change it click on Select Payment Gateway.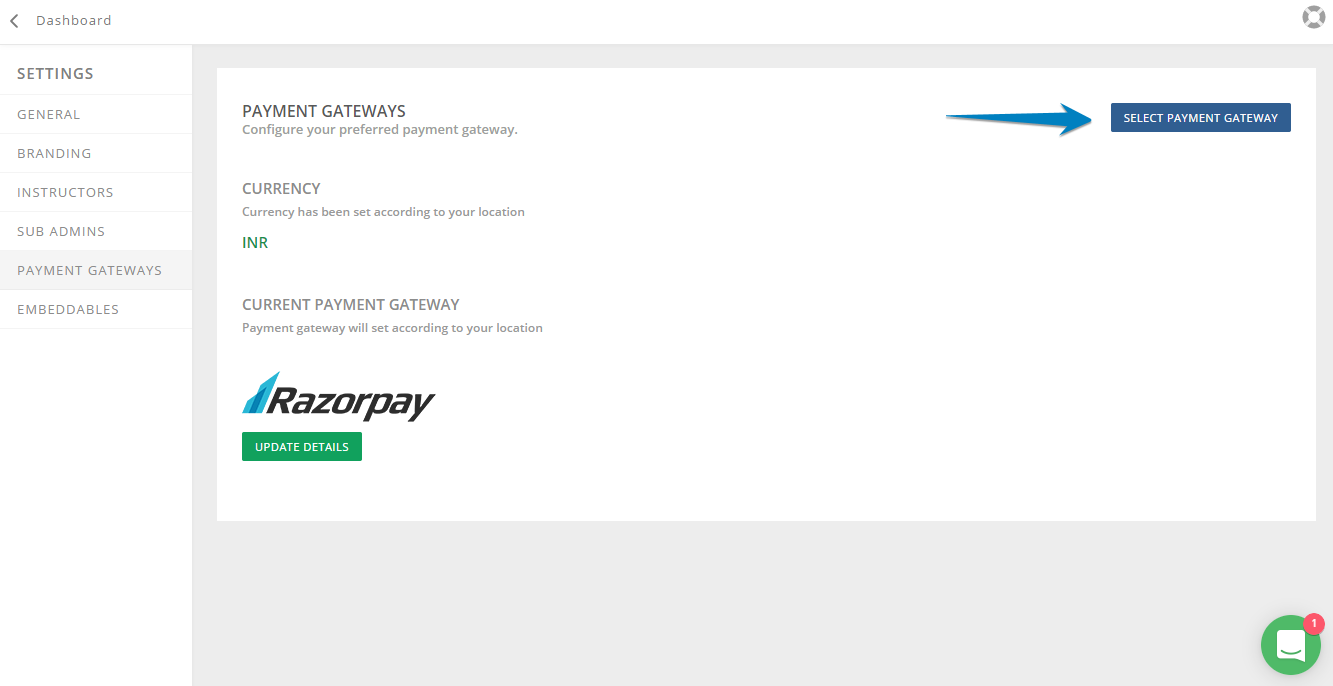 Once inside you can select payment gateway of your choice. To select the payment gateway, click on Connect.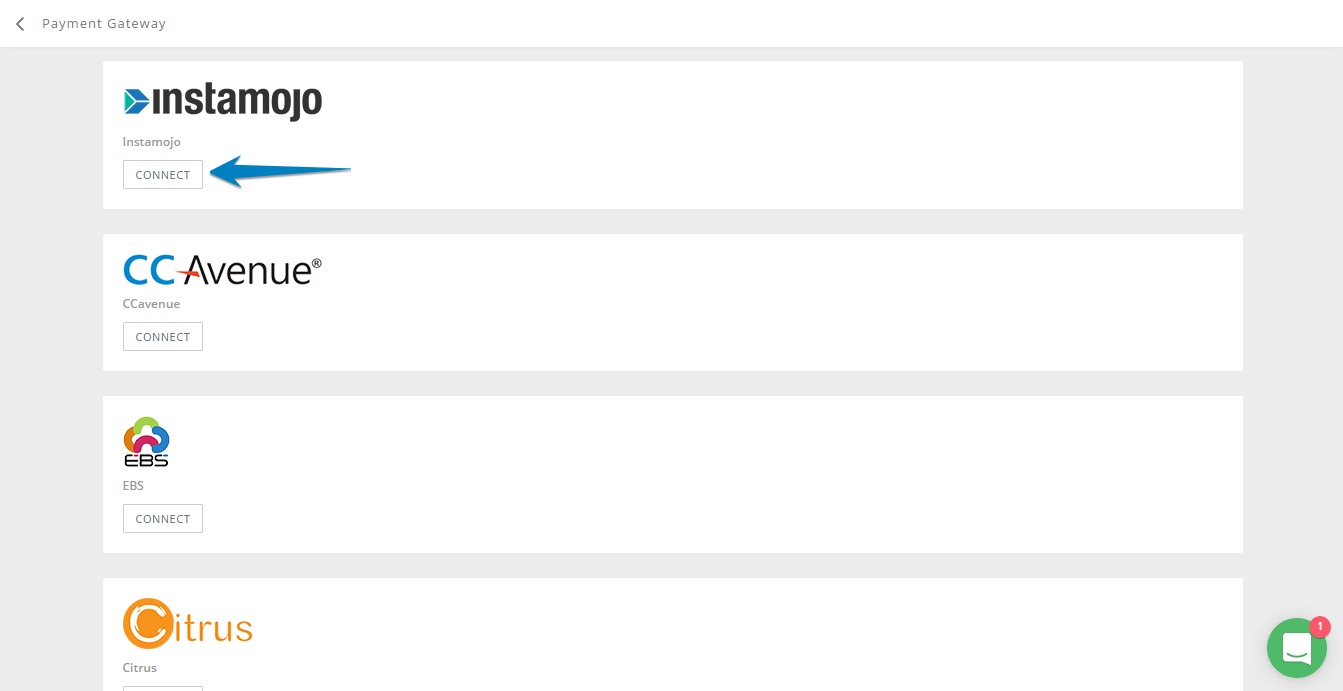 Once you click on connect you will be asked to provide the necessary details to activate the payment gateway.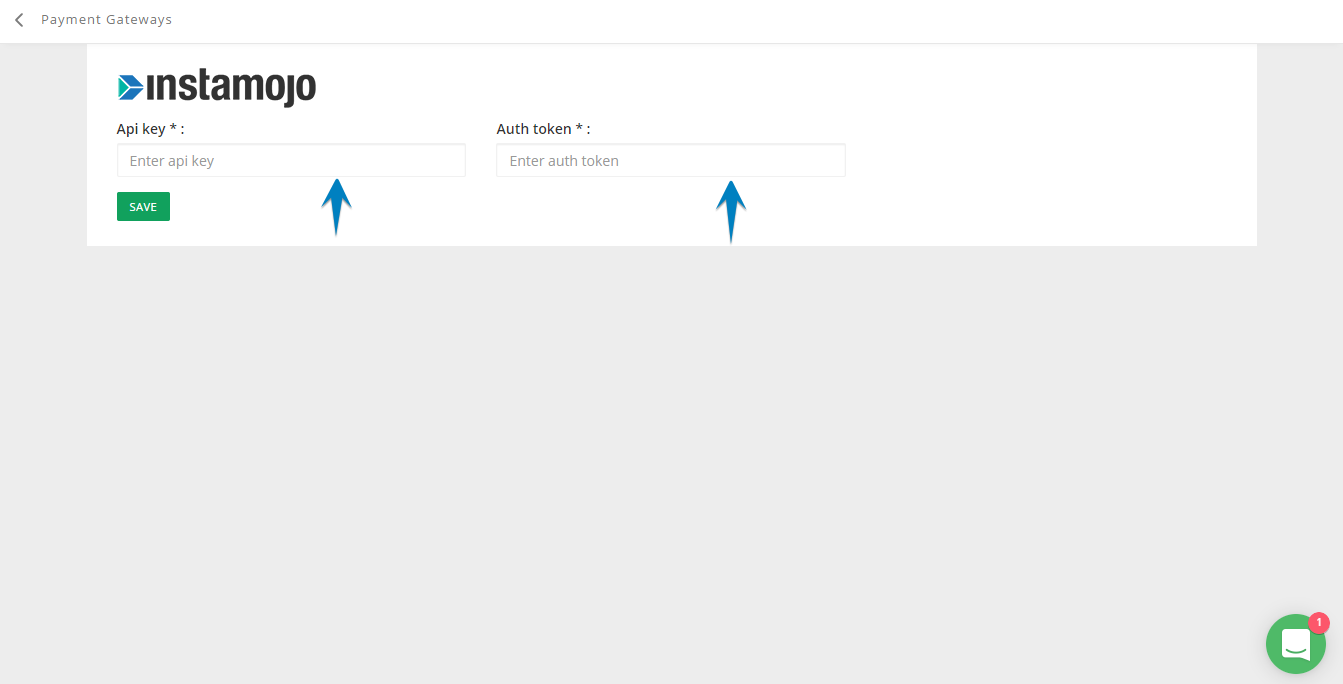 Fill up the necessary details and Save to activate the payment gateway. Now the payment gateway is ready for your online course sells transaction.
Changing The Currency Type
You can also change the currency type once you are inside the settings. To change the currency type,
Open payment gateway in school settings. Click on Select Payment Gateway.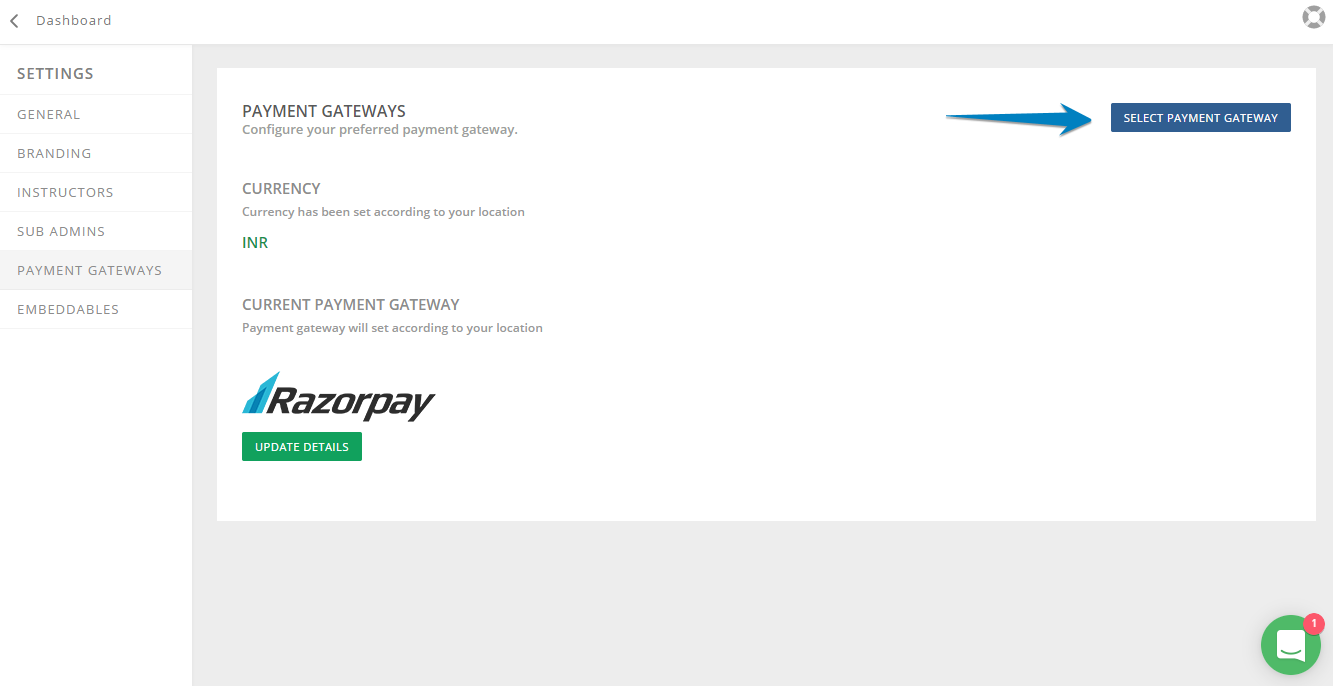 when inside, click on Change Currency as shown in the image.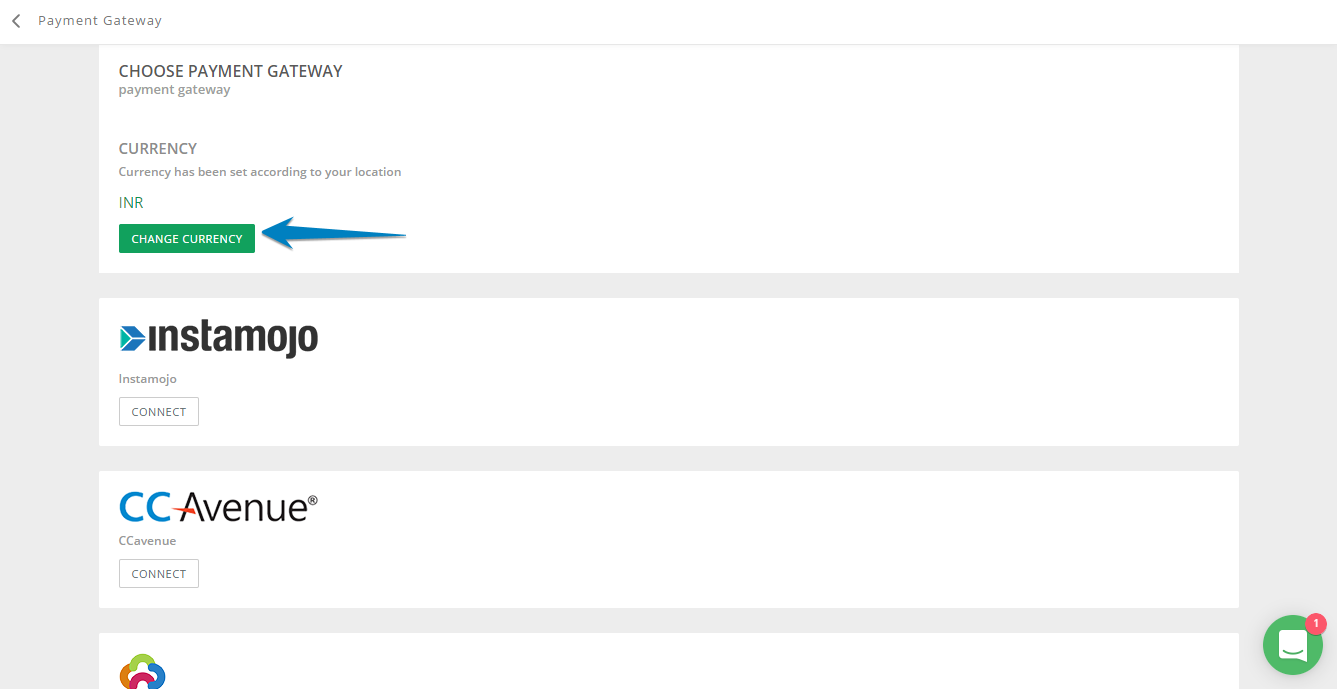 Select currency of your choice from the pop-up list.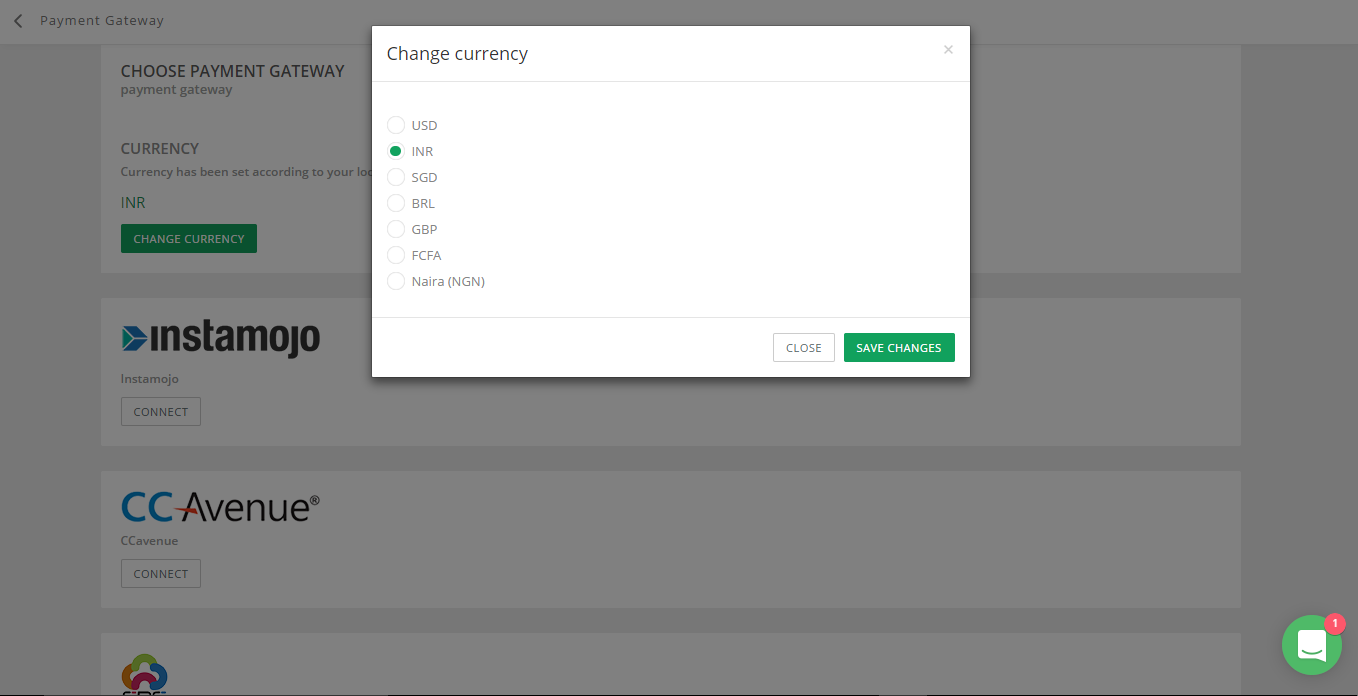 Click on Save Changes and your new currency type will be saved.
Did this answer your question? Thanks for the feedback There was a problem submitting your feedback. Please try again later.Yes No No results found