In the previous article, we saw how to install Facebook pixel on your site
So, now when a student makes a course purchase or clicks on signup, the Facebook pixel will track it. This is called events tracking.
In this article, let us track the events.

How to do events tracking with Facebook pixel
First Go to your Events Manager in your Facebook business account and click setup pixel

Click 2nd Option Manually add pixel code. No need to copy any pixel code, as we have already pasted the pixel code on our website. Just press Continue.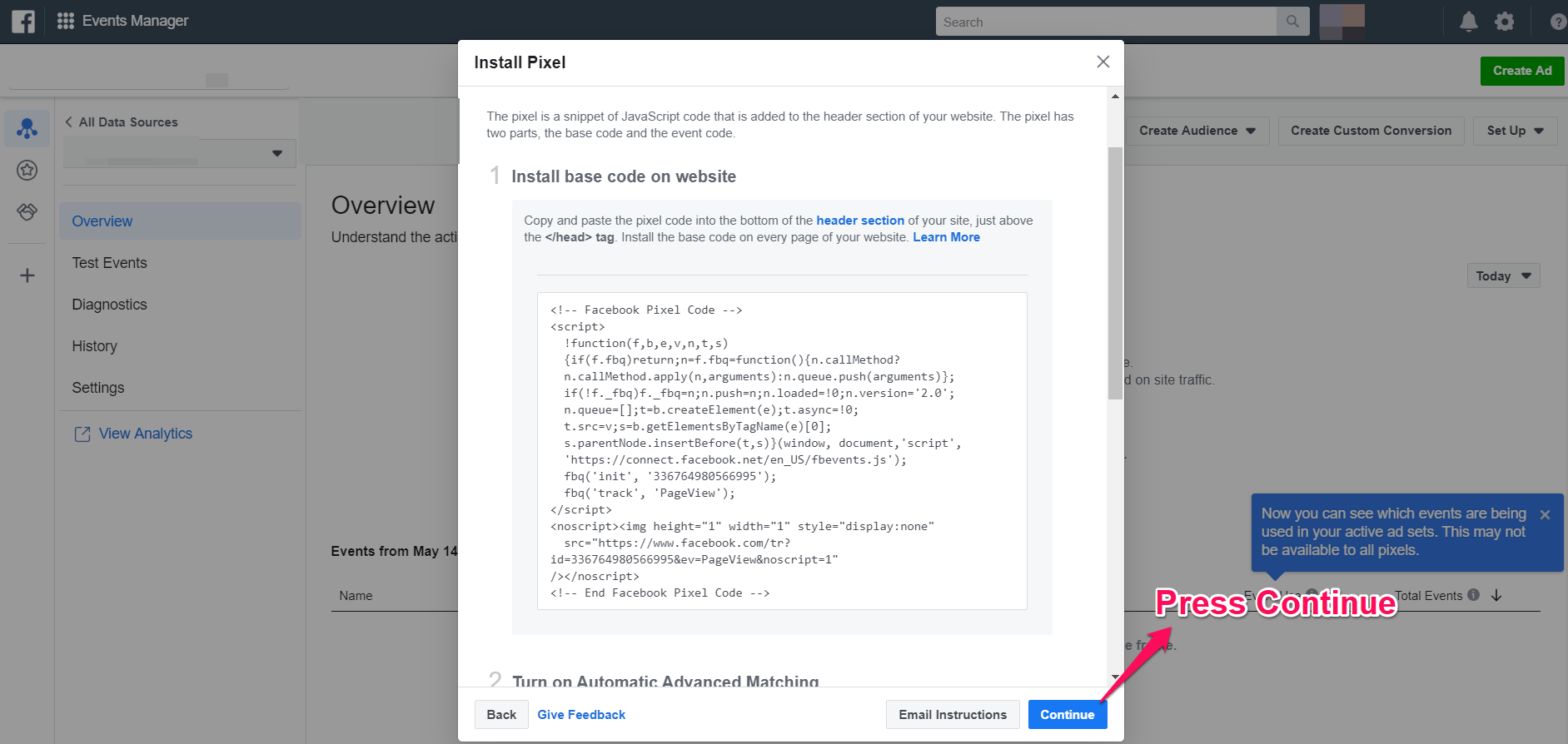 Select Facebook Event Select Tool on the next screen.


Give your website address on the next page and click Open Website
Your website will open with a Facebook pop up. Click Next & continue. You will reach the Track New button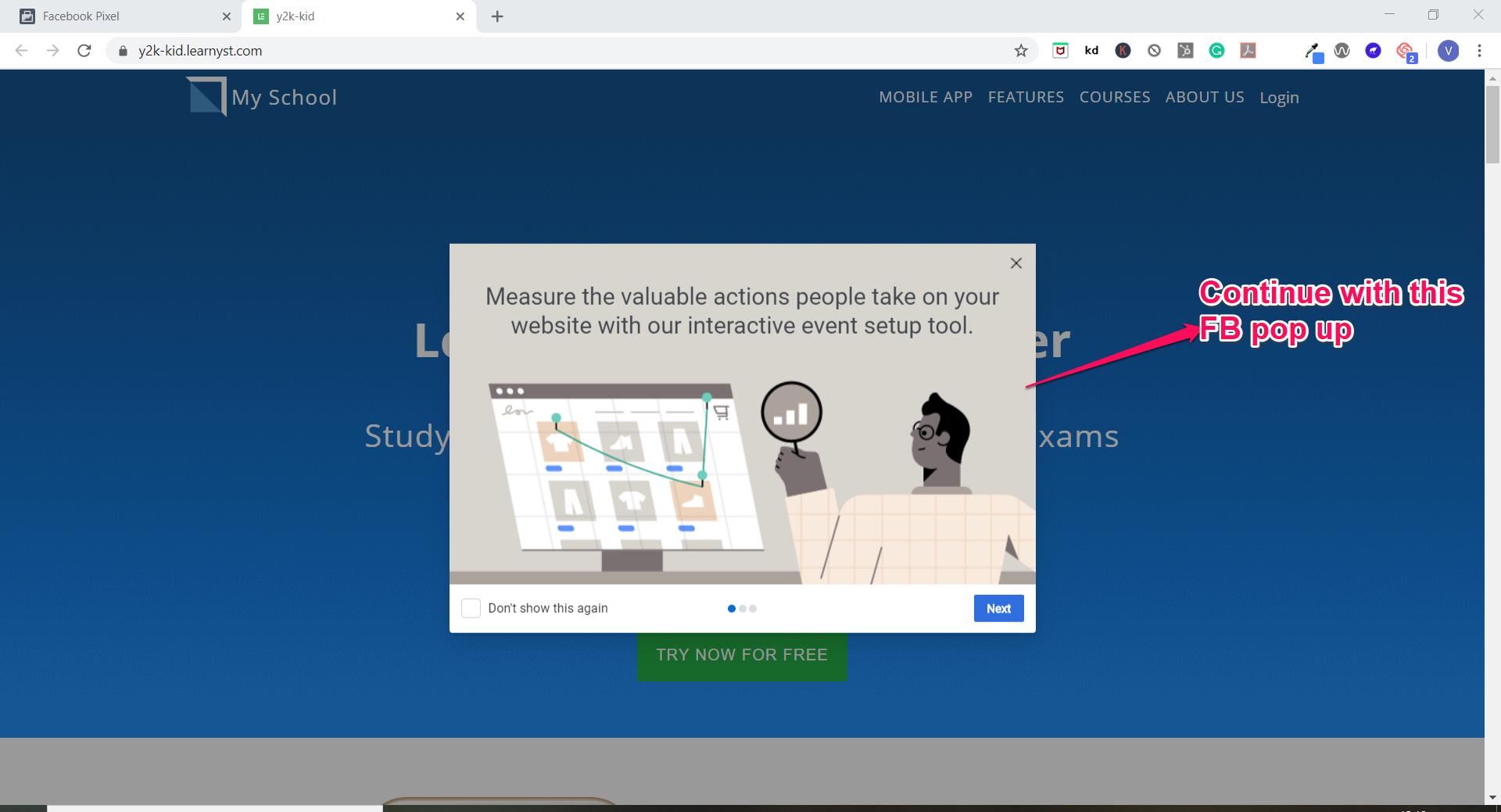 It will highlight all the buttons on your page. Choose the button you want to track(Ex: Sign Up button)You will get the following dialog box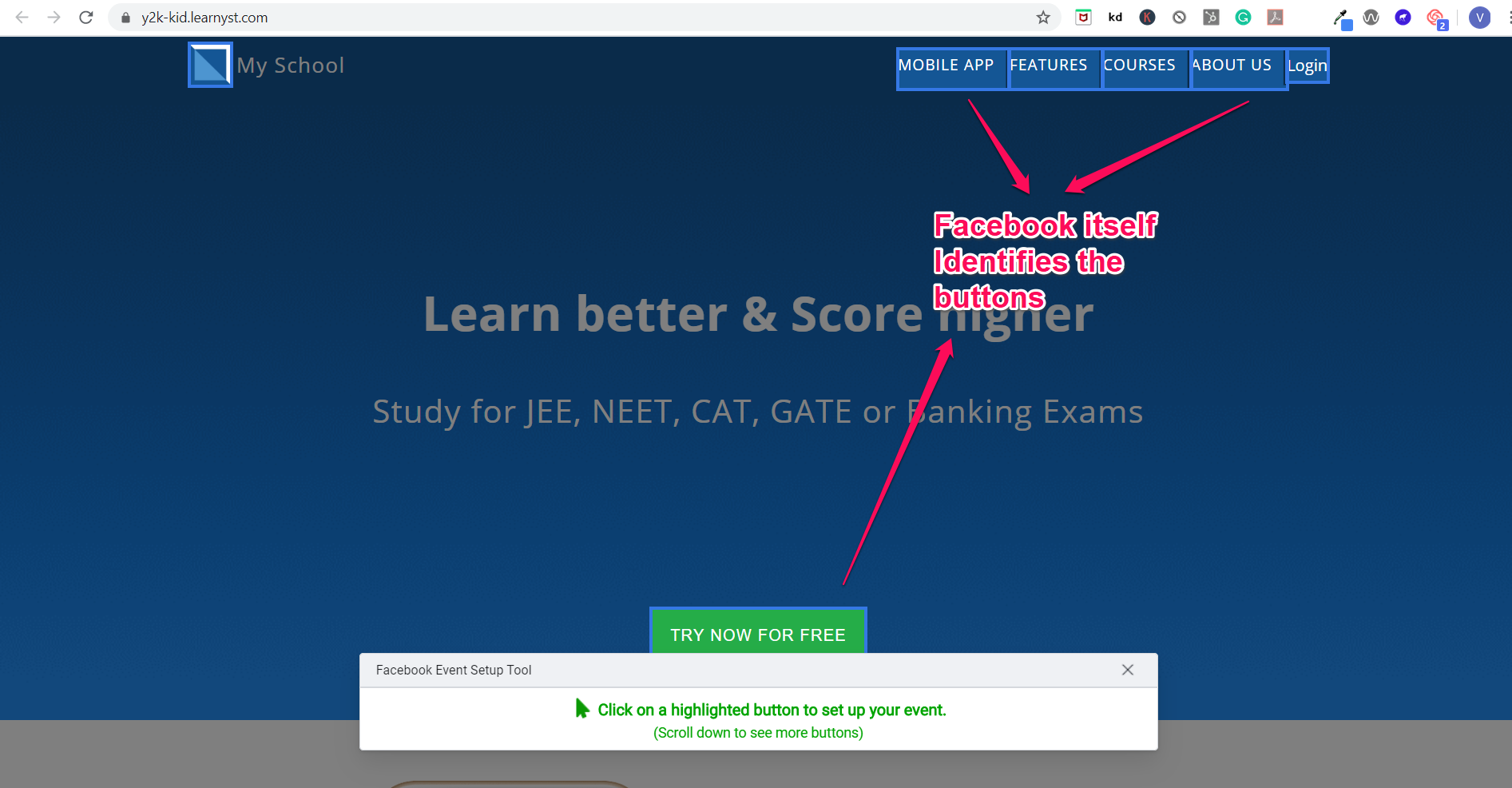 Let me choose the Try now for Free button. I want to track students who signup for a trial. I will later use this info to sell them paid courses.

If you want to add more events, click on the track new button or click on finish setup



Now you can test if FB pixel is tracking the clicks or not.
Go to your website and click on the button. And then check the Facebook dashboard, it will show the click data. (Note: data takes around 20 minutes to update).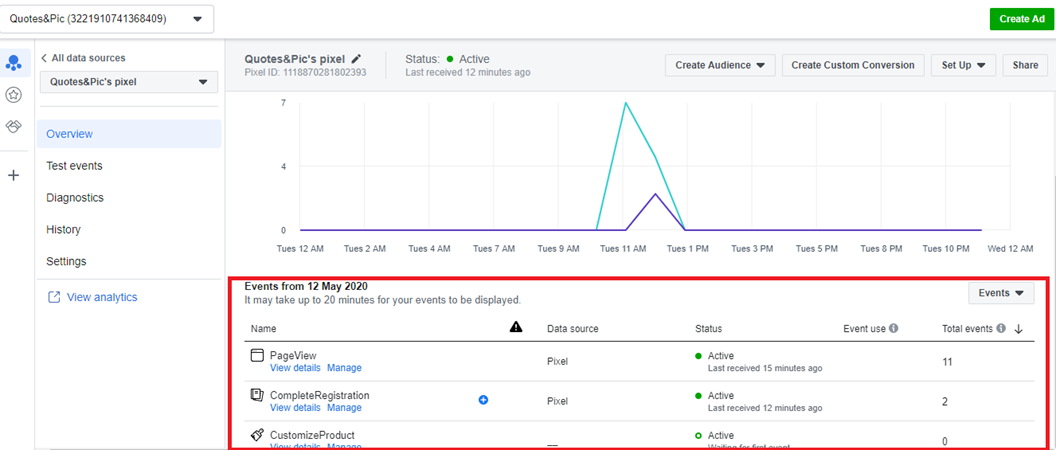 All events can be monitored on your Facebook dashboard as highlighted in RED.
To create new events, you can click on set up and choose to set up new events
With this, we can now track new events on your website using Facebook Pixel tracking

Want to track events on google? Check How to Setup Google Tracking Code
For more details on tracking your student data for your marketing efforts check our support article: App Integrations Masterguide.
Did this answer your question? Thanks for the feedback There was a problem submitting your feedback. Please try again later.Yes No No results found