You have created a wonderful course in your academy(like below). Now, you have decided to use google ads to reach students & make a sale.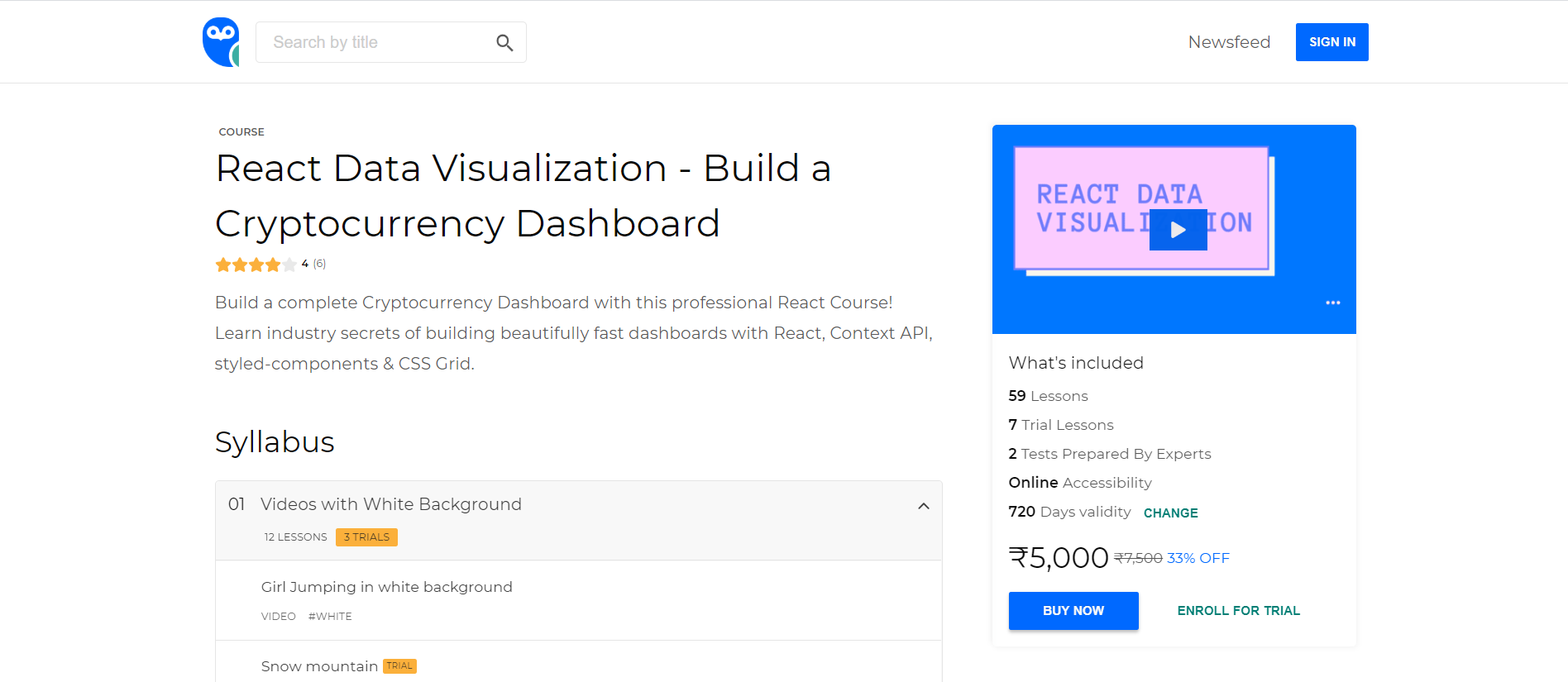 Let's see how to track students who made course purchase after seeing your ad.
In this article, we will cover 2 things.
1. How to Create a Conversion Tracker Code
2. How to paste it into your dashboard.
This article goes in length about the steps. Please be with me till the end. I promise, in the end, you will be able to track the effectiveness of your ads. Let's get started.
How to Create a Conversion Tracker Code
Sign in to your Google Ad Account. Go to ads.google.com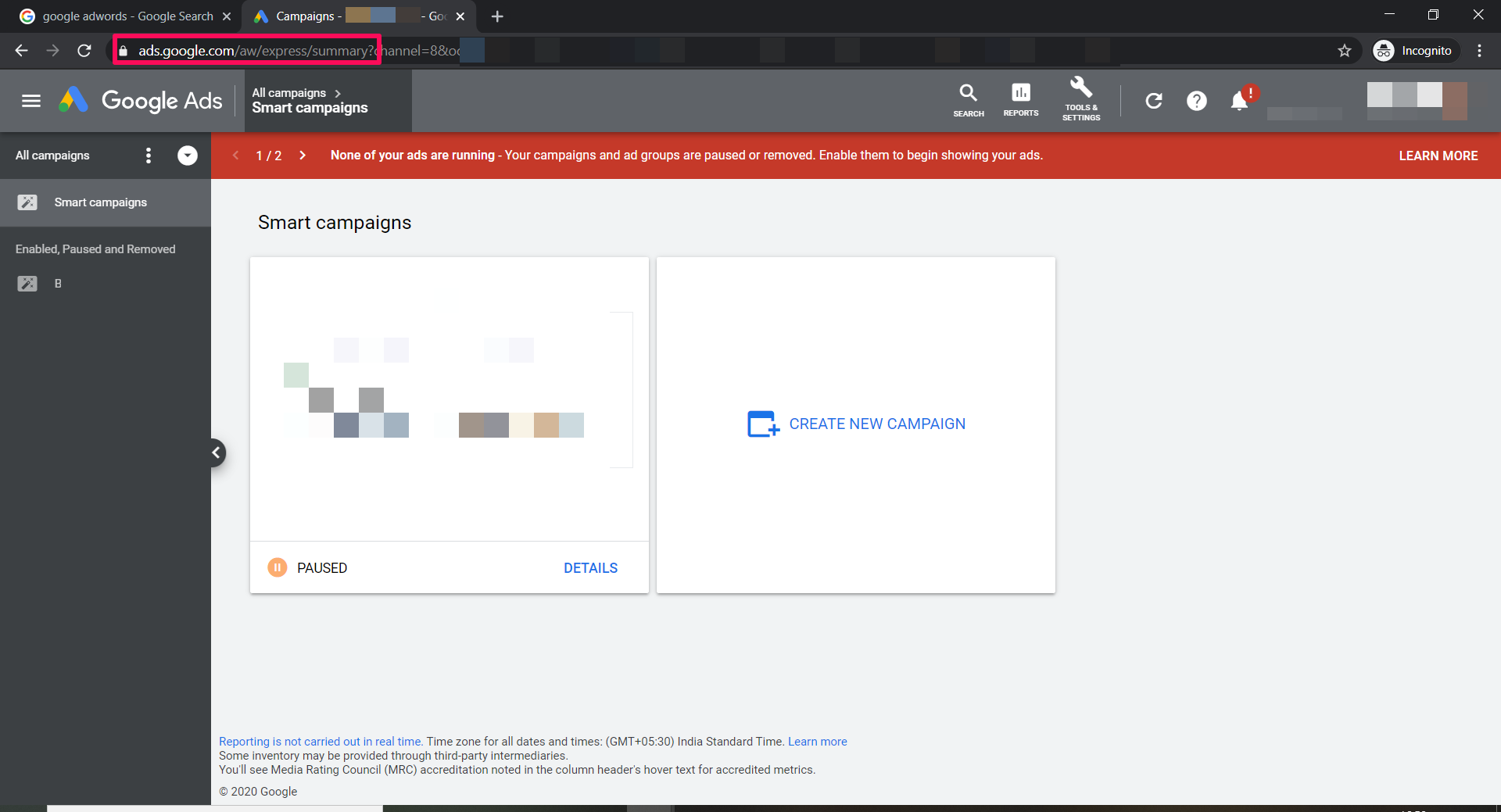 In the upper right corner, click on the tools icon, and under "Measurement", click Conversions.



Next to "category" select a description for your conversion action.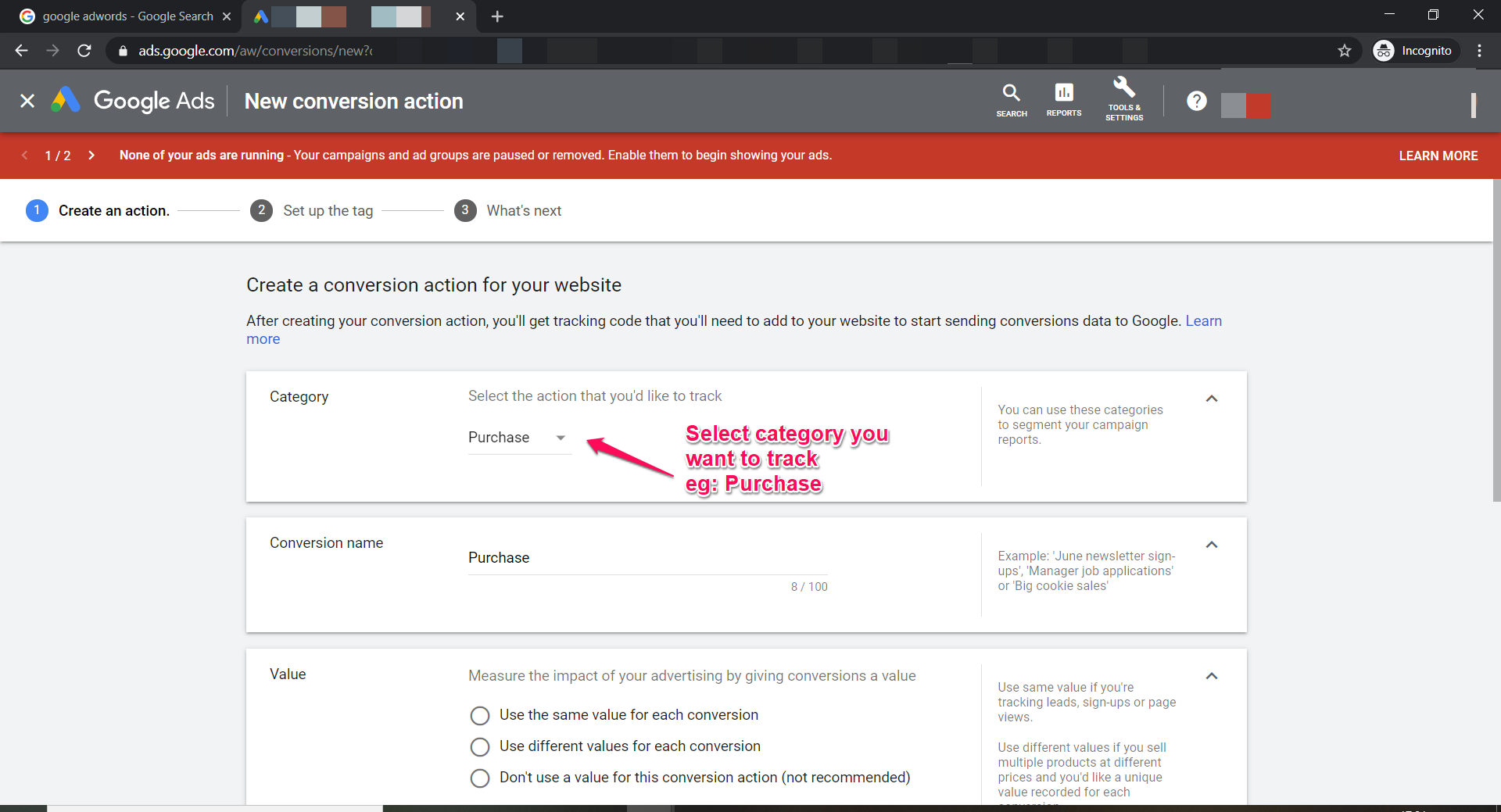 In my case, I want to track students who purchase my course. So, my category will be Purchase. You can choose any relevant option.
Next to "Conversion Name", enter a name for the conversion you like to track. In my case, I will give: React Course Purchase. ( I sell React courses)

Note: You can't give the same name to category & conversion name.
Next to "Value", select how to track the value of each conversion select Option 3. (see image below)

Count lets you define & track your conversion. To track course purchases, choose Every option. If one student buys 2 courses after clicking your ad, the count will be 2.

Choose One option if you want to track signups or unique purchases. So if one student buys 2 courses after clicking your ad, only the 1st purchase will be counted.
Click through the conversion window tells you the length of time you want to track the conversion. ex: Person may click the ad 3 days ago, and signed up today!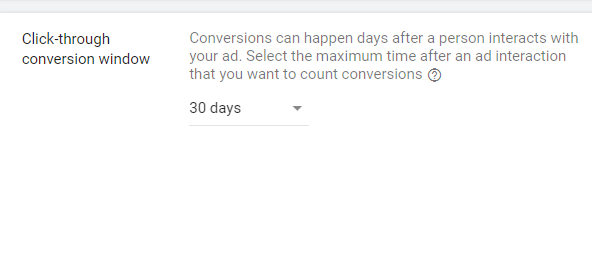 You can give the click-through window from 1-90 days. By default, it will be 30 days.


Click view-through conversion window tells you the maximum time after a person views your ad that you want to count view-through conversion.

Click Include in conversions: This setting lets you decide whether or not to include data for this conversion action in your conversion reporting column.

Once done, click create and continue.
How to paste it in your dashboard
The next step is to install the tag. Here are the steps.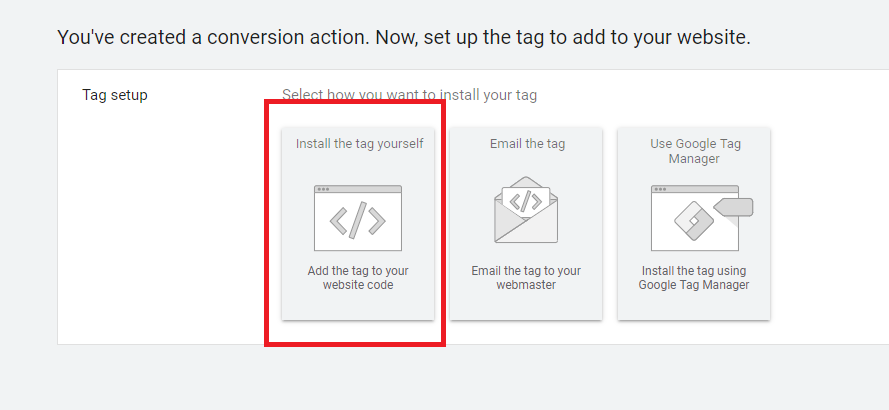 Select install the tag yourself option as shown above
Your code will have 2 parts.
Global Site Tag: To be pasted in all the pages of your website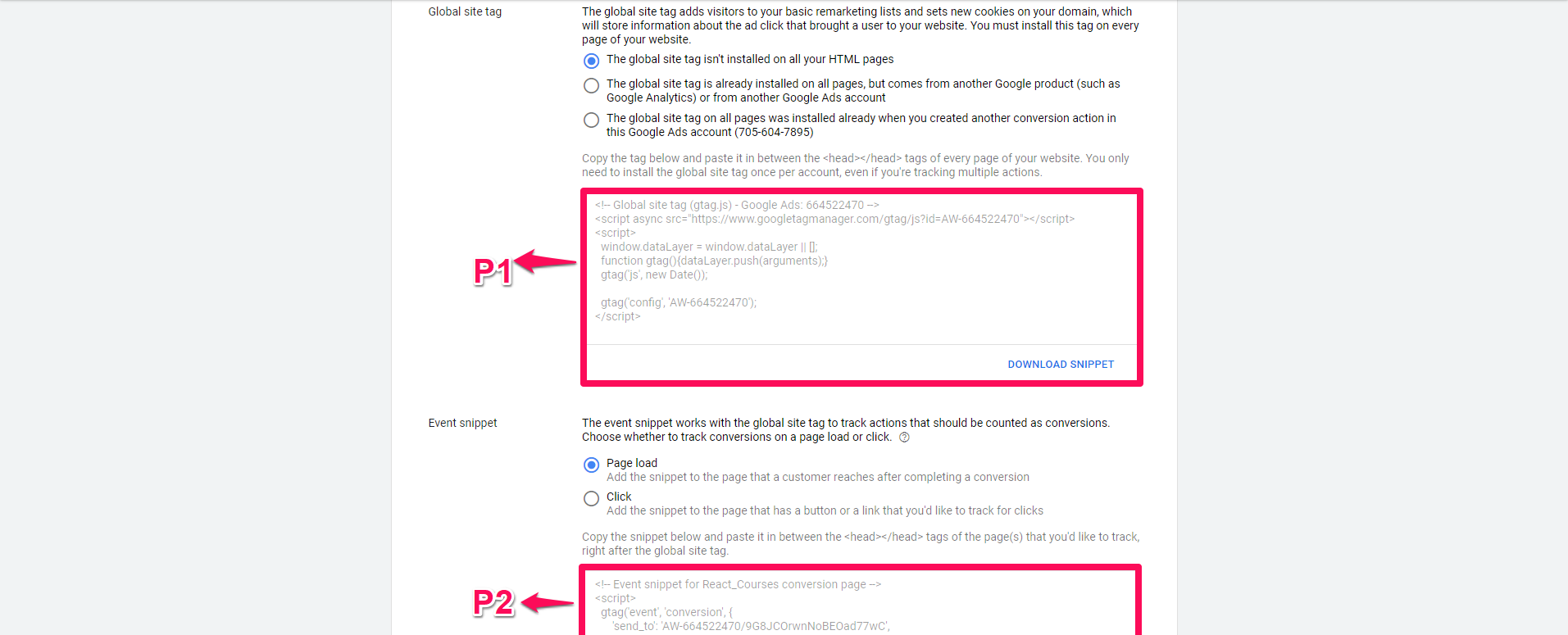 Event Snippet: To be pasted in specific pages of your website (ex: Thank you page)

If your site is totally new & you haven't added google analytics to your site, just proceed. Copy the global site tag code.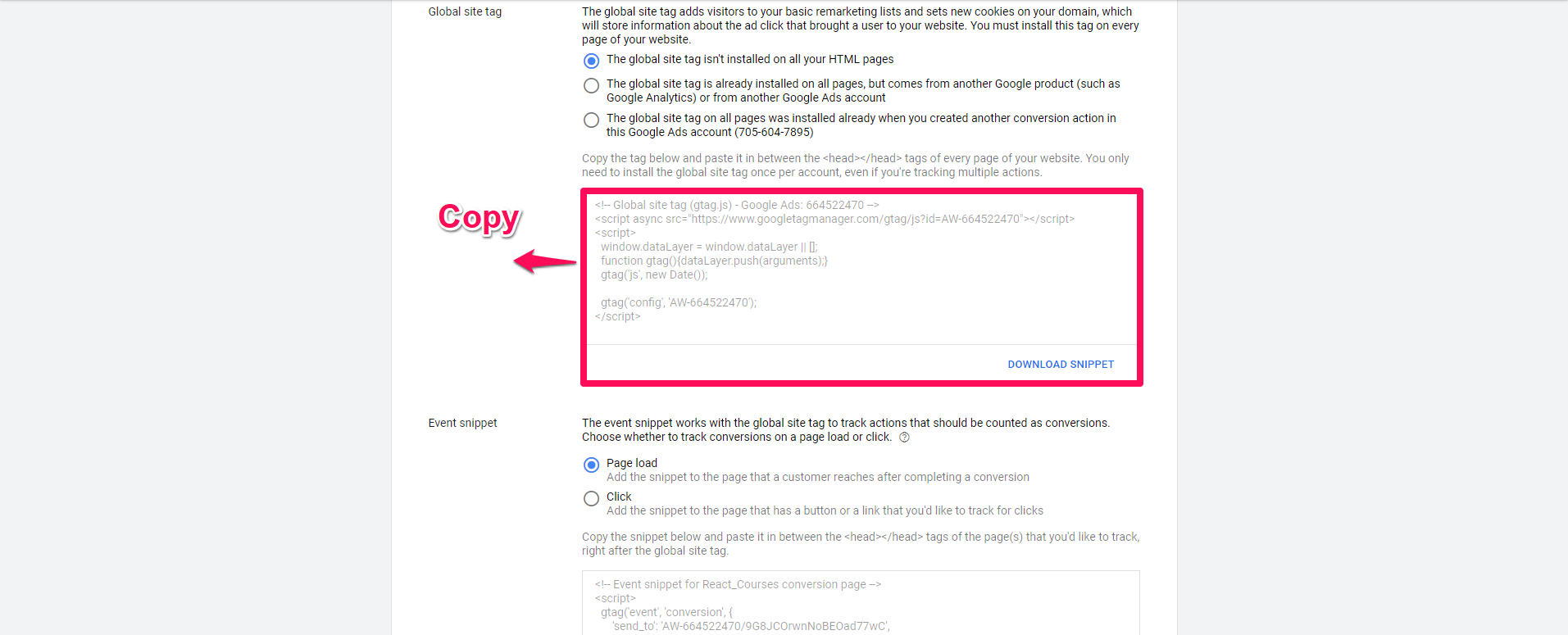 Go to your admin dashboard>marketing>App Integrations>Code Snippet.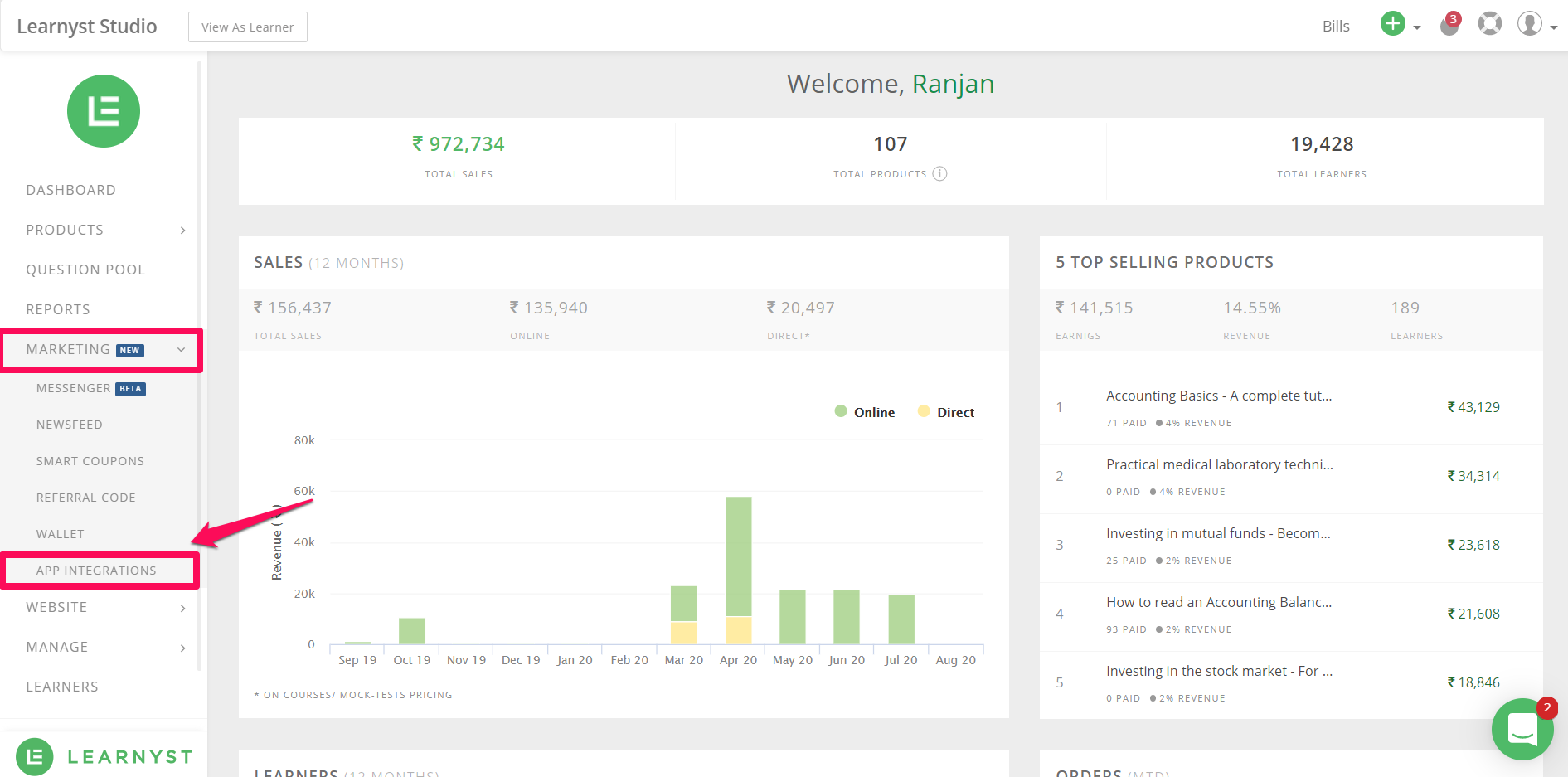 Select Add Script in the Code Snippet

Now go to your Site Footer Code> Paste Global Code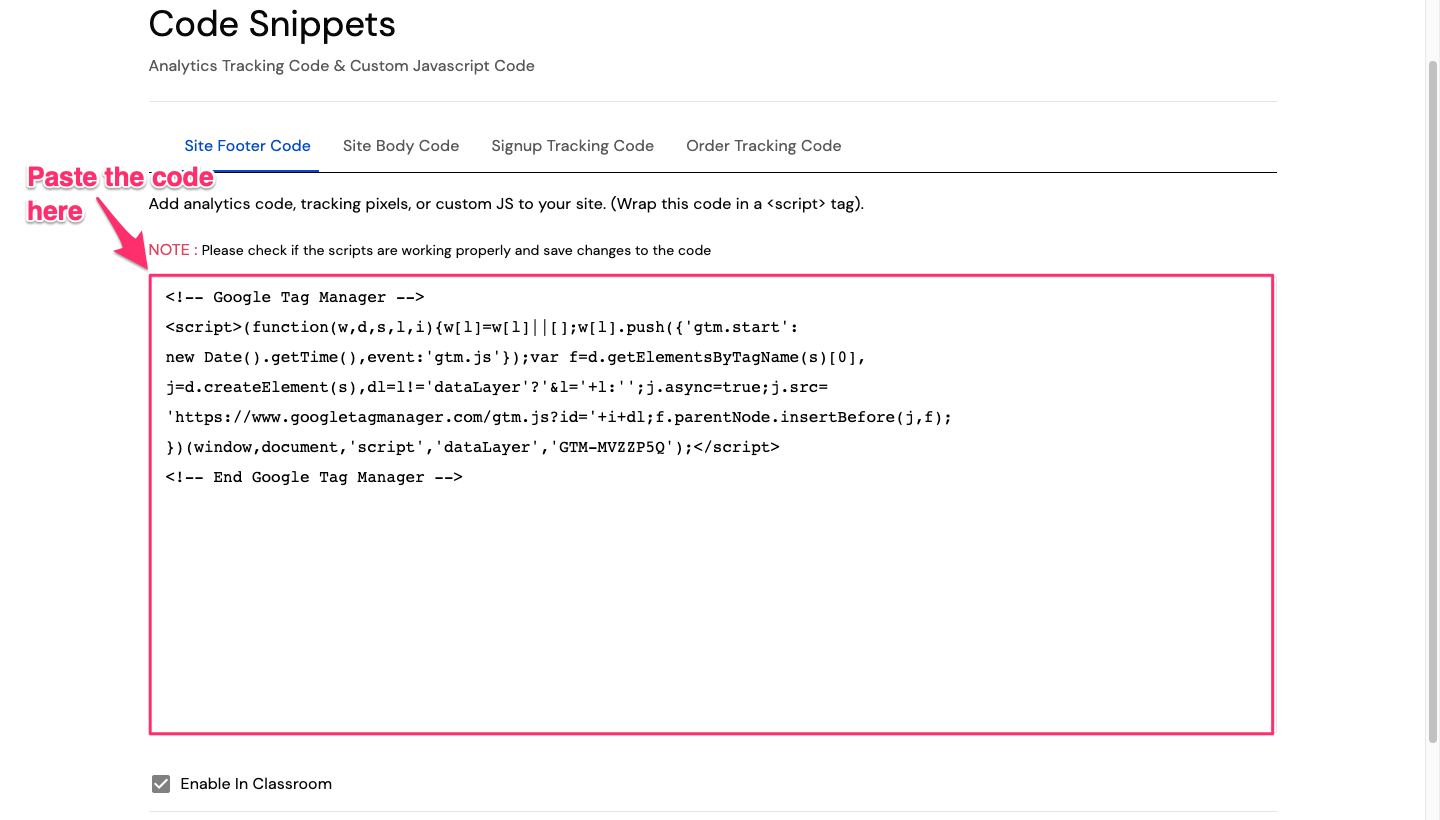 Next, copy the event snippet code from Google ads manager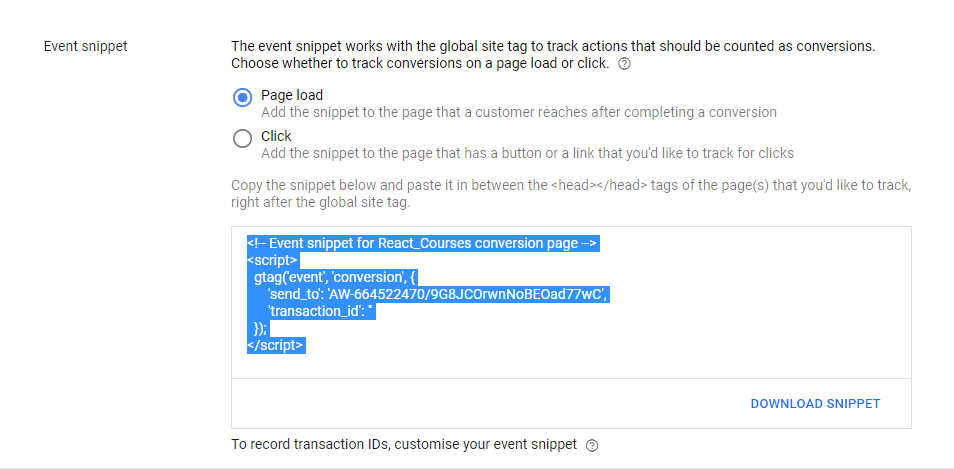 Go to code snippet & select order tracking code and paste it. (If you are tracking course purchases) and save it.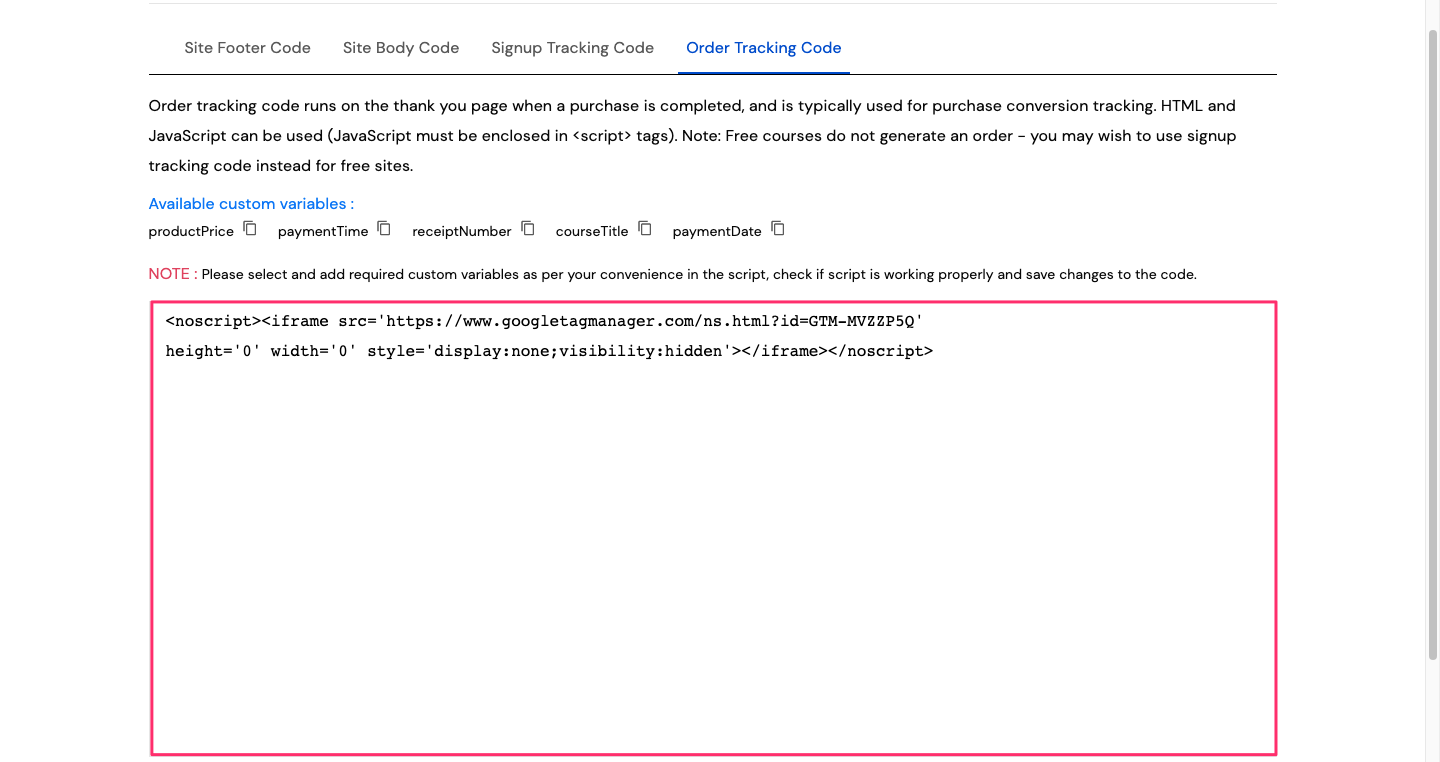 Publish and Save Your Website
Now that you have added all the necessary codes, you need to publish your website.
You can do that by going to your admin dashboard>website>sitebuilder

Once inside the site, click on the green SAVE button on the left sidebar. Once you have clicked Save, you will get the below popup. Now click Publish

Open your website for eg: y2k-kid.learnyst.com in incognito window. Right-click and choose inspect (Ctrl+Shift+i). Press Ctrl+F to see your google tag manager code

And that is it. So, now you will be able to track the course purchase when a student clicks your google ad.
So with this article, you have learned how to track students who made course purchases using google ads.

Congratulations! Now, go ahead and make the sale. Looking forward to hearing your success story.
Want to create an event on Facebook? Check: How to set up event tracking using Facebook Pixel
For more details on tracking your student data for your marketing efforts check our support article: App Integrations Masterguide.
Did this answer your question? Thanks for the feedback There was a problem submitting your feedback. Please try again later.Yes No No results found