How To Unpublish Your Mock Test
To make any major changes to your mock test, you need to unpublish your mock test. But also, once you unpublish your mock test, the learner details like (name, score etc.) will be deleted.
Click on settings in the quiz builder.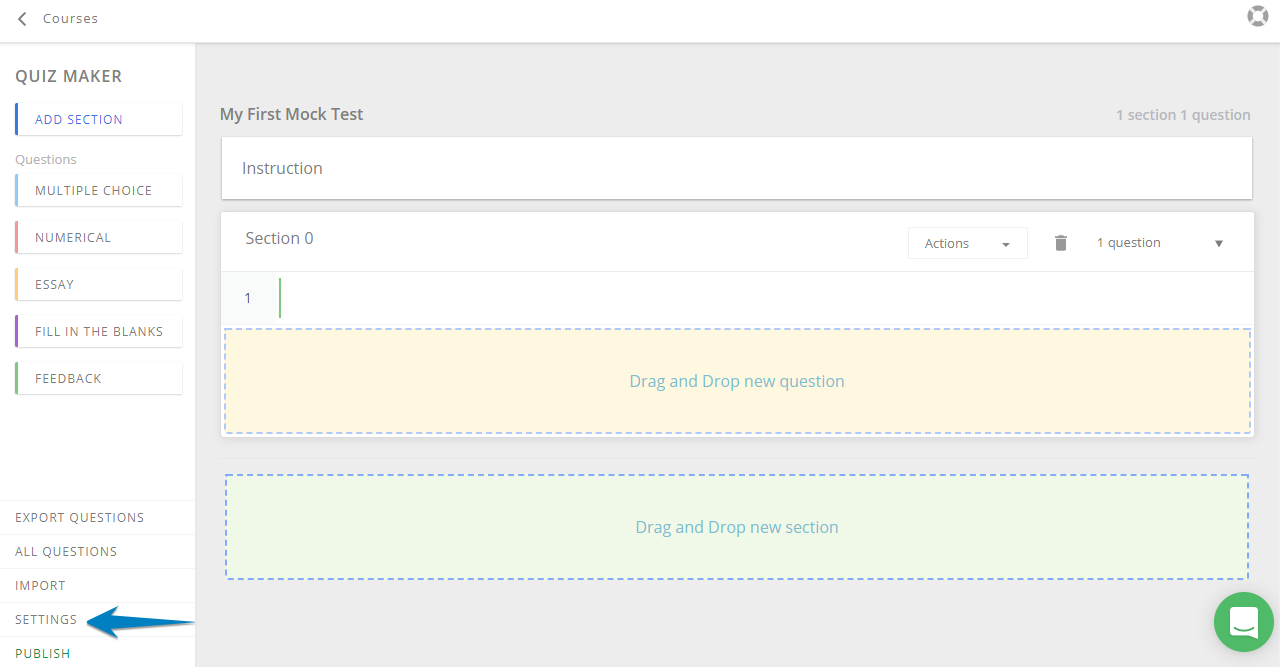 In settings page, click on unpublish and click on UNPUBLISH button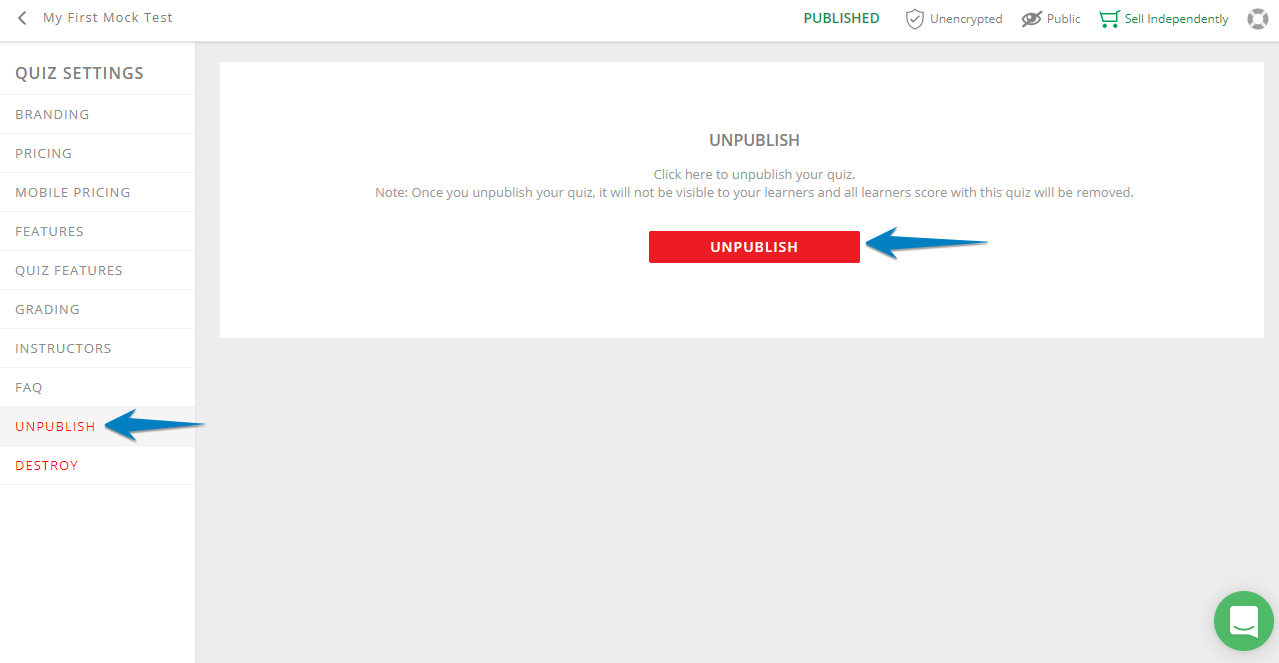 In the next pop up screen type in the name of the mock test and click on unpublish again.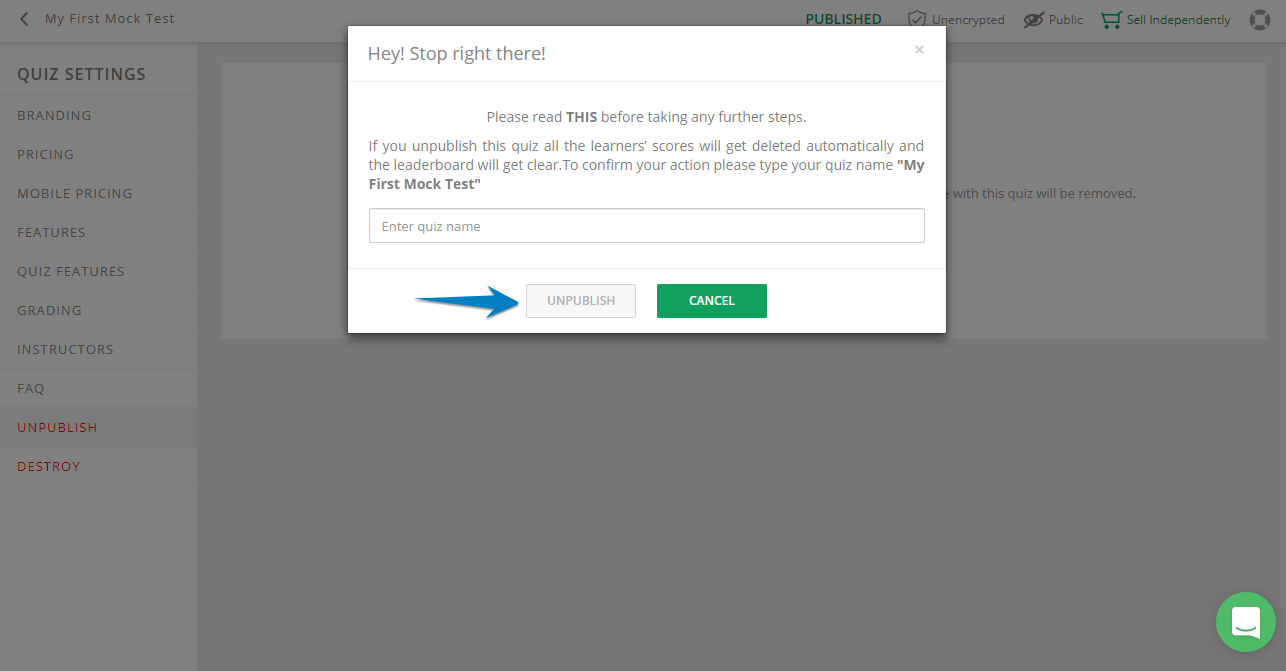 Note: Once you unpublish a mock test all the learner records will be deleted.
Did this answer your question? Thanks for the feedback There was a problem submitting your feedback. Please try again later.Yes No No results found