How to Upload Course Contents from external storage using Insert Link
Many a times, you may have courses prepared in some file sharing sites like amazon azure or amazon s3.
You can now share such public files in your platform as a downloadable link.
Go to your courses and select a particular lesson that you want to upload the content for.


Click insert link and provide the external link where you have uploaded the contents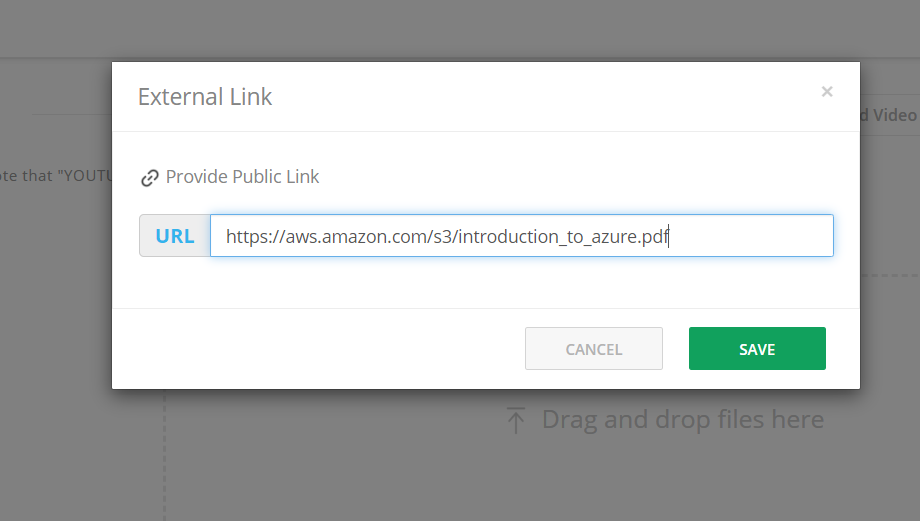 Click save and this content will be downloaded into your lesson in the platform.
Note: Below are the supported content formats: png, jpg, jpeg, gif, pdf, mp4,mp3

Did this answer your question? Thanks for the feedback There was a problem submitting your feedback. Please try again later.Yes No No results found