Watermarking is a feature that you get in both Lite and Standard plan (Anti Piracy Pack Pricing Plan).
But if you want to customize your watermarking, then you need to upgrade to Standard plan. There are two types of custom watermarking that you can use.
Custom text: This will help you in claiming our ownership on content pirated from your online institution

Student Details: This will help you in identifying the content pirate in your school.
So now, how do you activate this feature.
In your Anti-piracy pack dashboard, click on Watermarking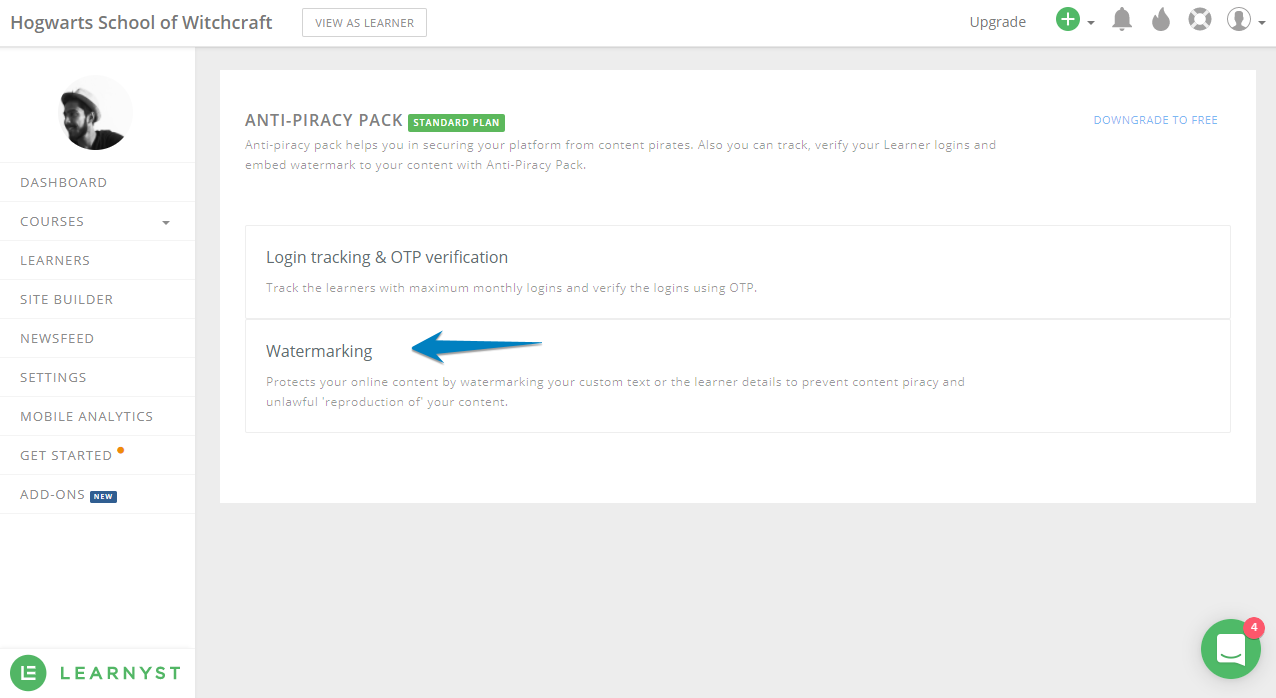 Inside, click on the checkbox next to watermark.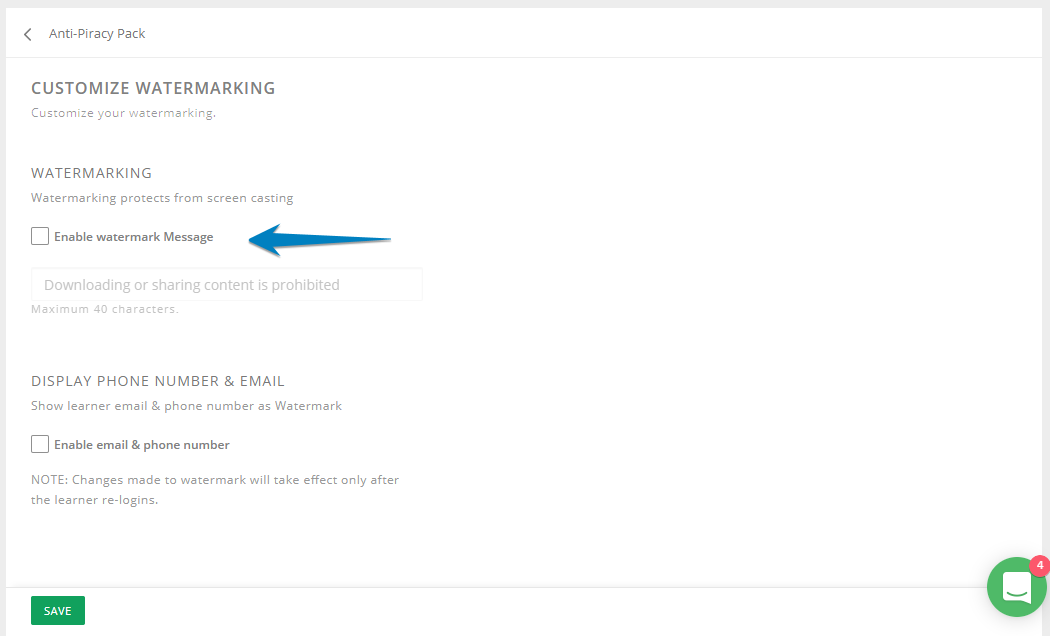 If you are in Standard plan, you can edit the custom text message in the box below or you can click on the check box next to email & phone number.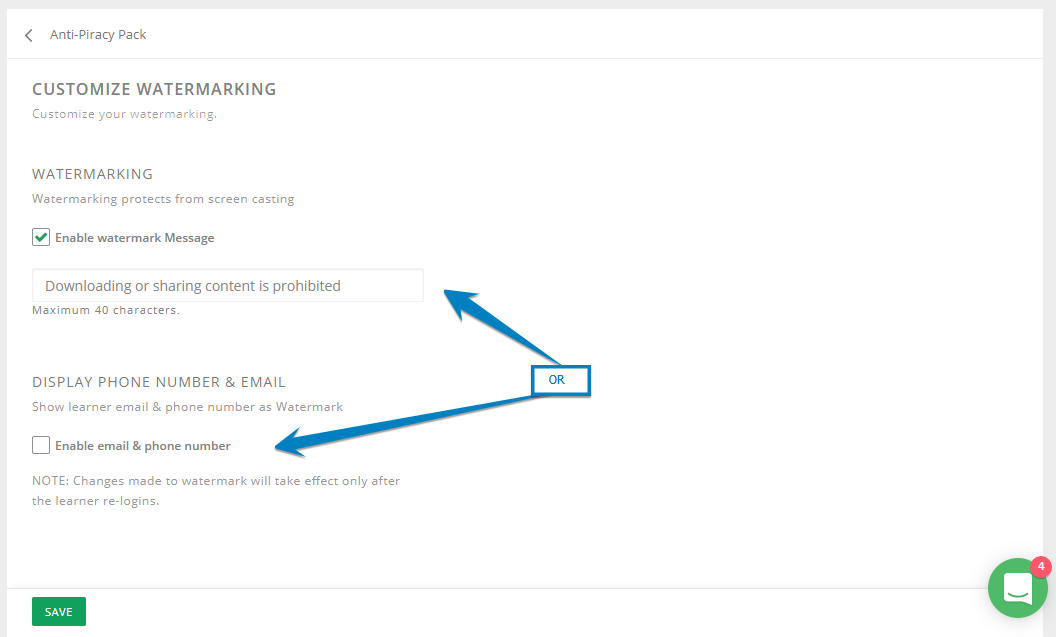 Did this answer your question? Thanks for the feedback There was a problem submitting your feedback. Please try again later.Yes No No results found