The new fast checkout feature allows your students to buy your course with just one click, without completing any additional steps.
Key Highlights:
You can create and share your unique fast checkout link for your products with your students.

After a successful course purchase, students will be automatically added to your course. No more manual entries from your side.

They can complete the other additional steps like filling out the custom fields or resetting their account details after the course purchase.

This way, you can still collect important student details like city, country, mobile number, date of birth, etc., without hampering their buying experience.
Let's see how to activate and use the Fast checkout feature within your academy.
How to Enable Fast Checkout Option
Within your academy's admin dashboard, click on Settings.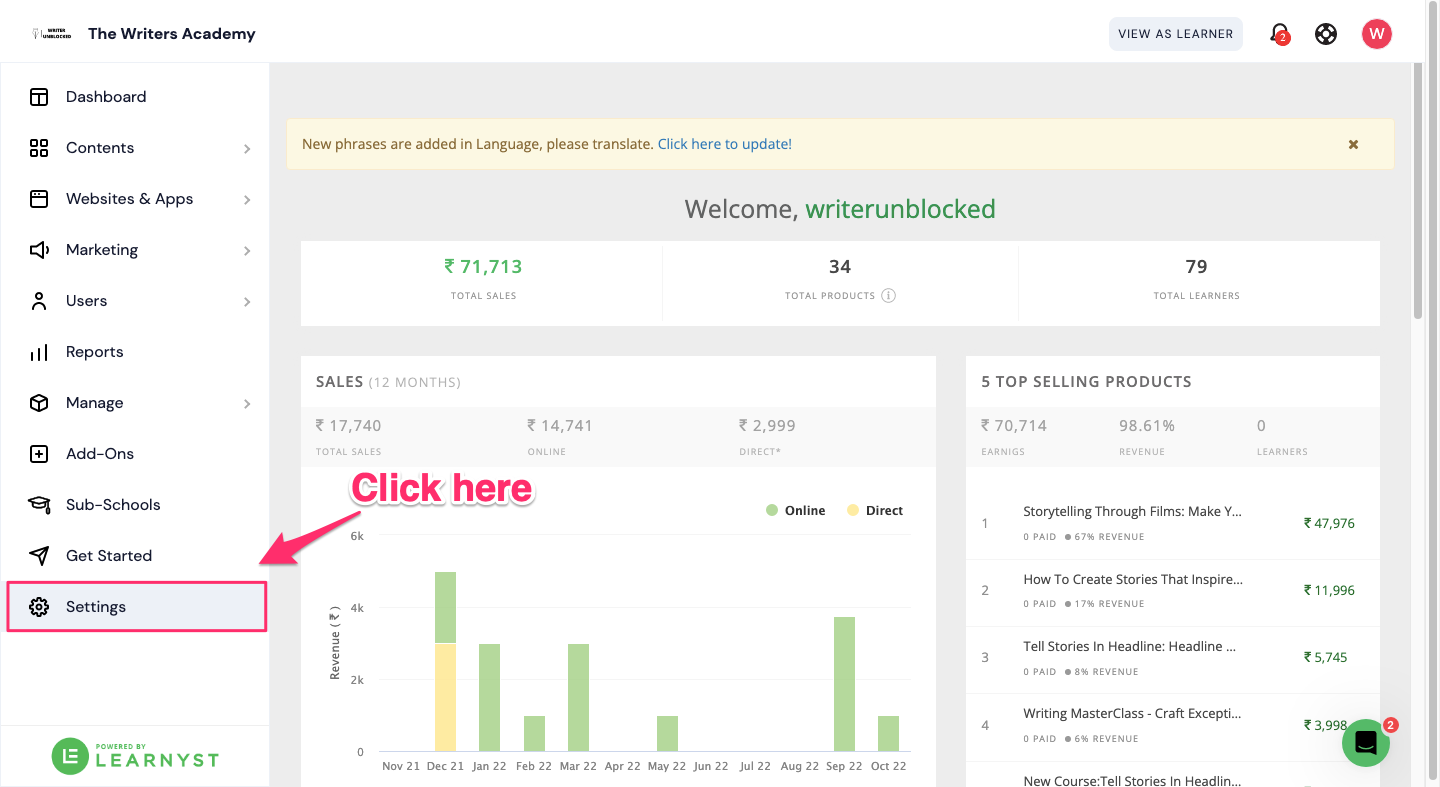 Go to the General tab, scroll down to the bottom and enable the Fast checkout option and click on Save.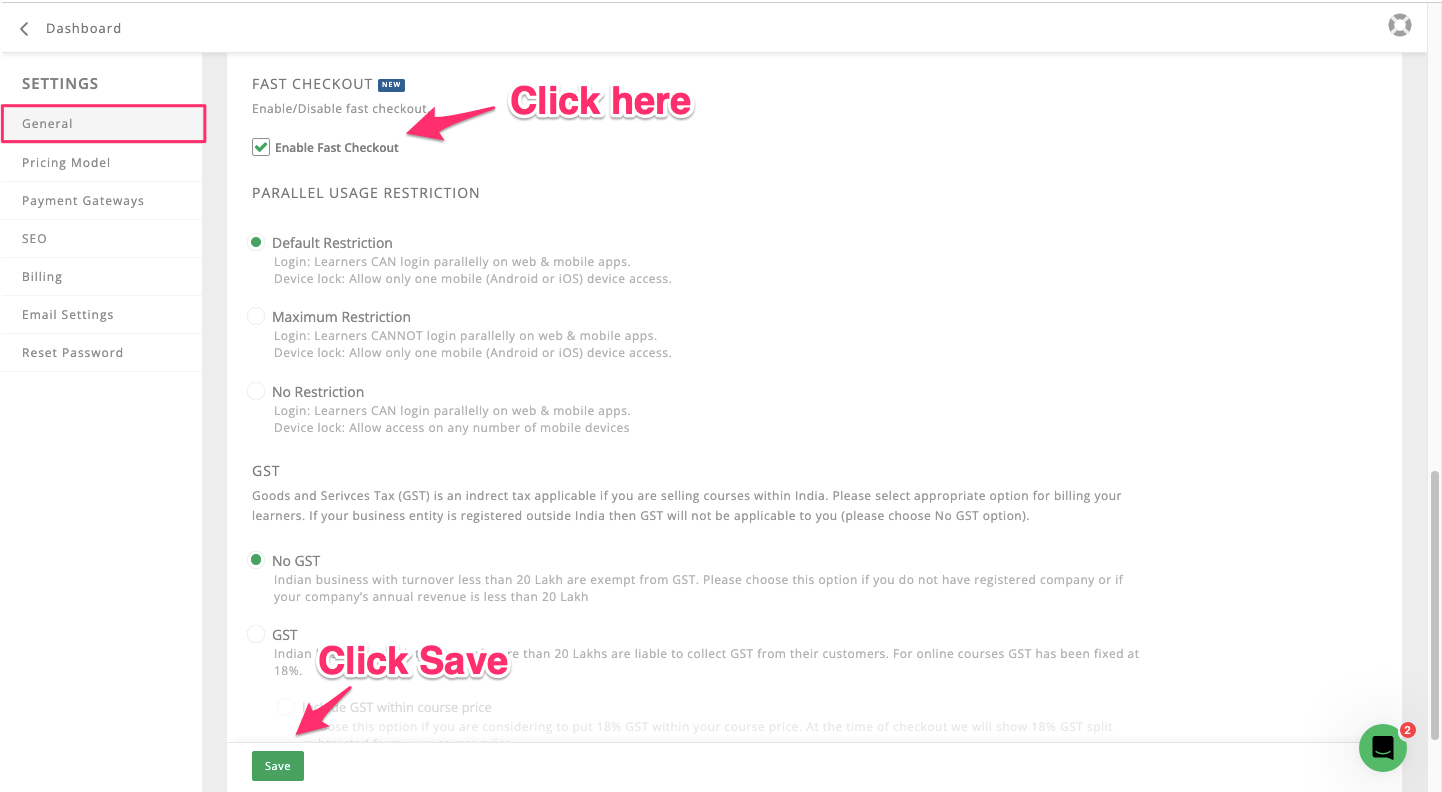 Now, go back to your academy, and within the contents, select any course.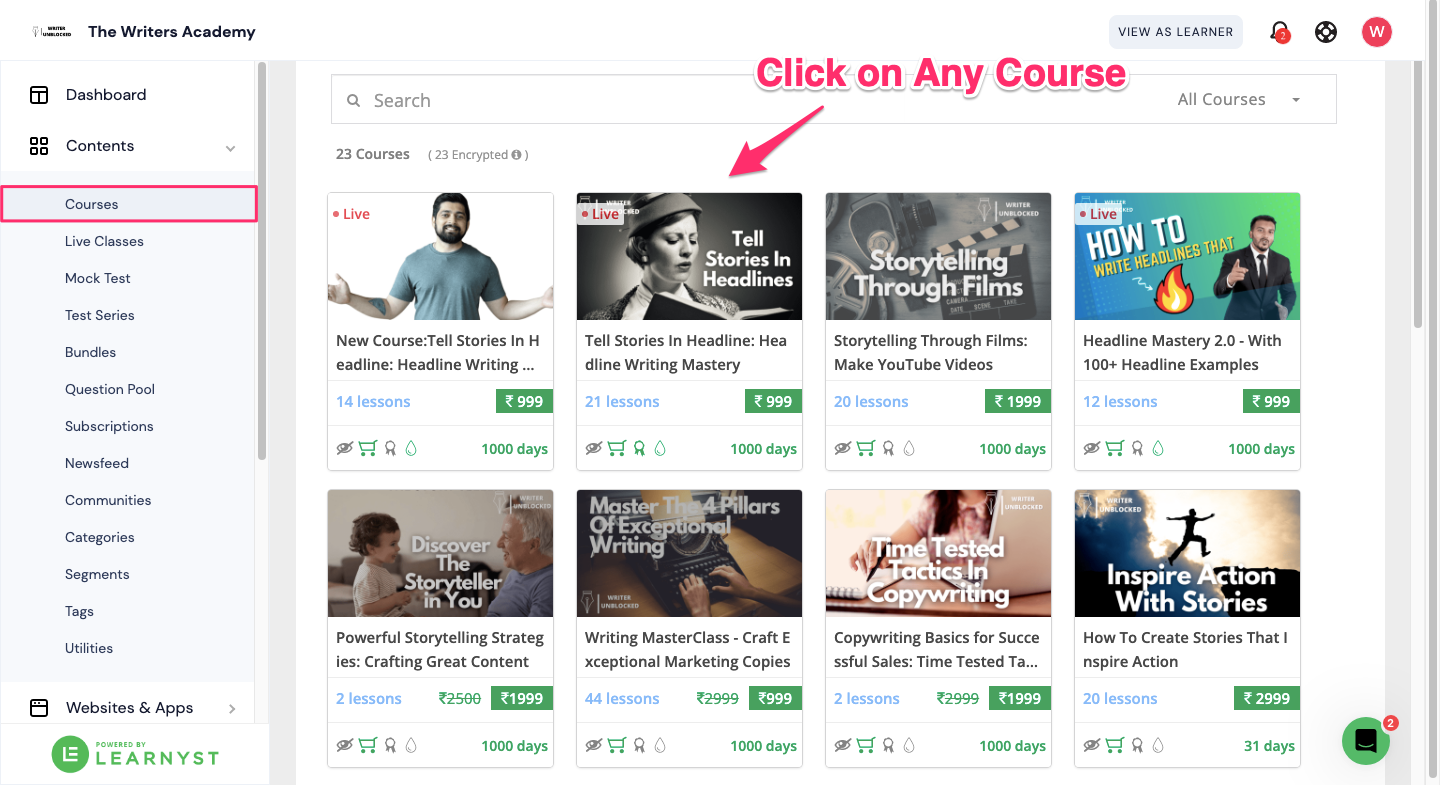 Note: These same steps works for mock tests, test series, or bundles. In this article, I will show you how to apply these steps to courses.
Within the courses, click on settings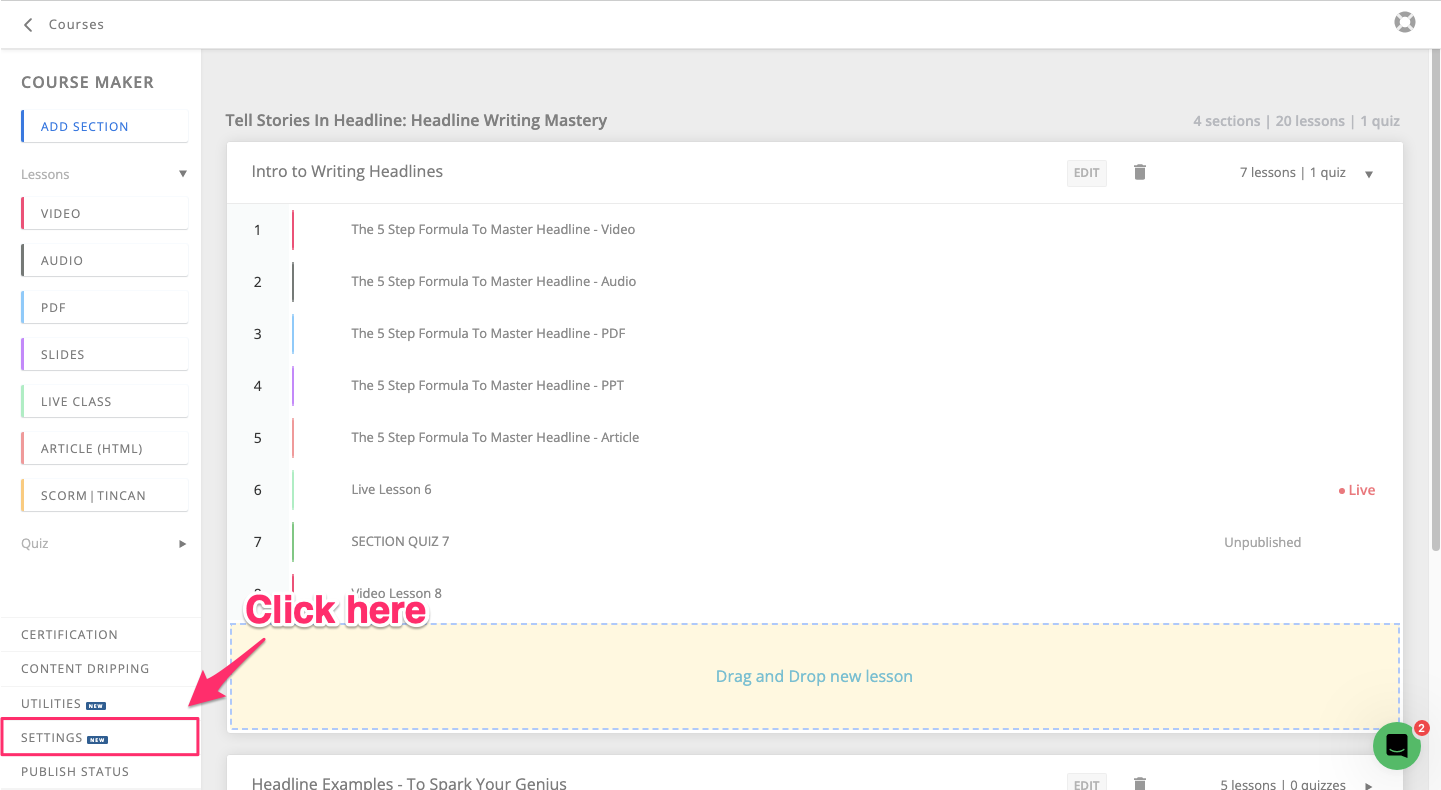 Within features, you can copy the Fast checkout link.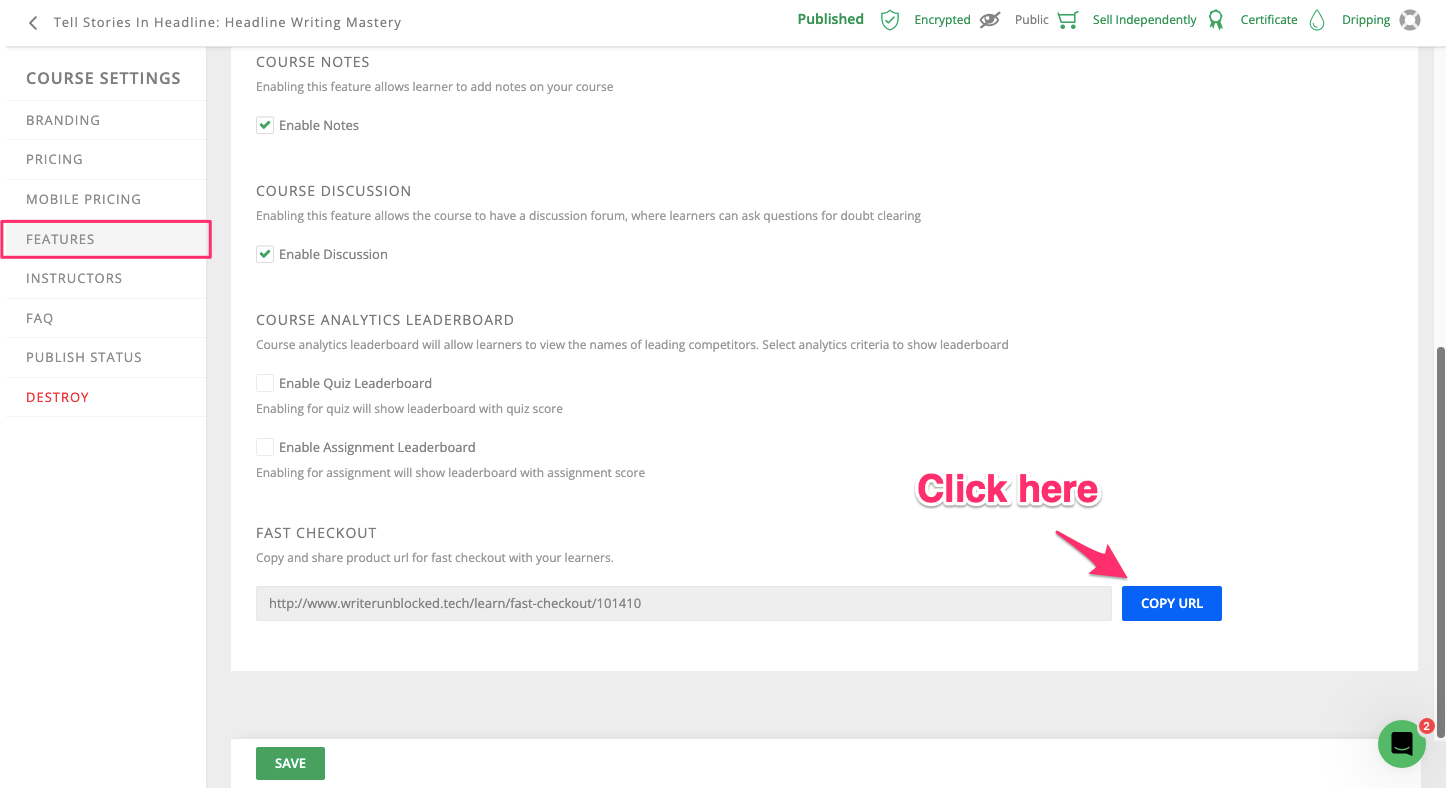 Note: You can create fast checkout links for products that are both unlisted or public.
Next, let's see how you can share these links with your students.
Fast Checkout Links- Popular Usecases
Here are some popular ways you can share your Fast checkout links.

Apart from these use cases, you can share this link on your social media handles, Youtube video descriptions, Emails, etc the possibilities are endless.
Next, let's see how students can purchase your courses using the Checkout Links.
How Students Purchase Using the Fast Checkout Links
Students can click on your link and it will take them to a checkout page.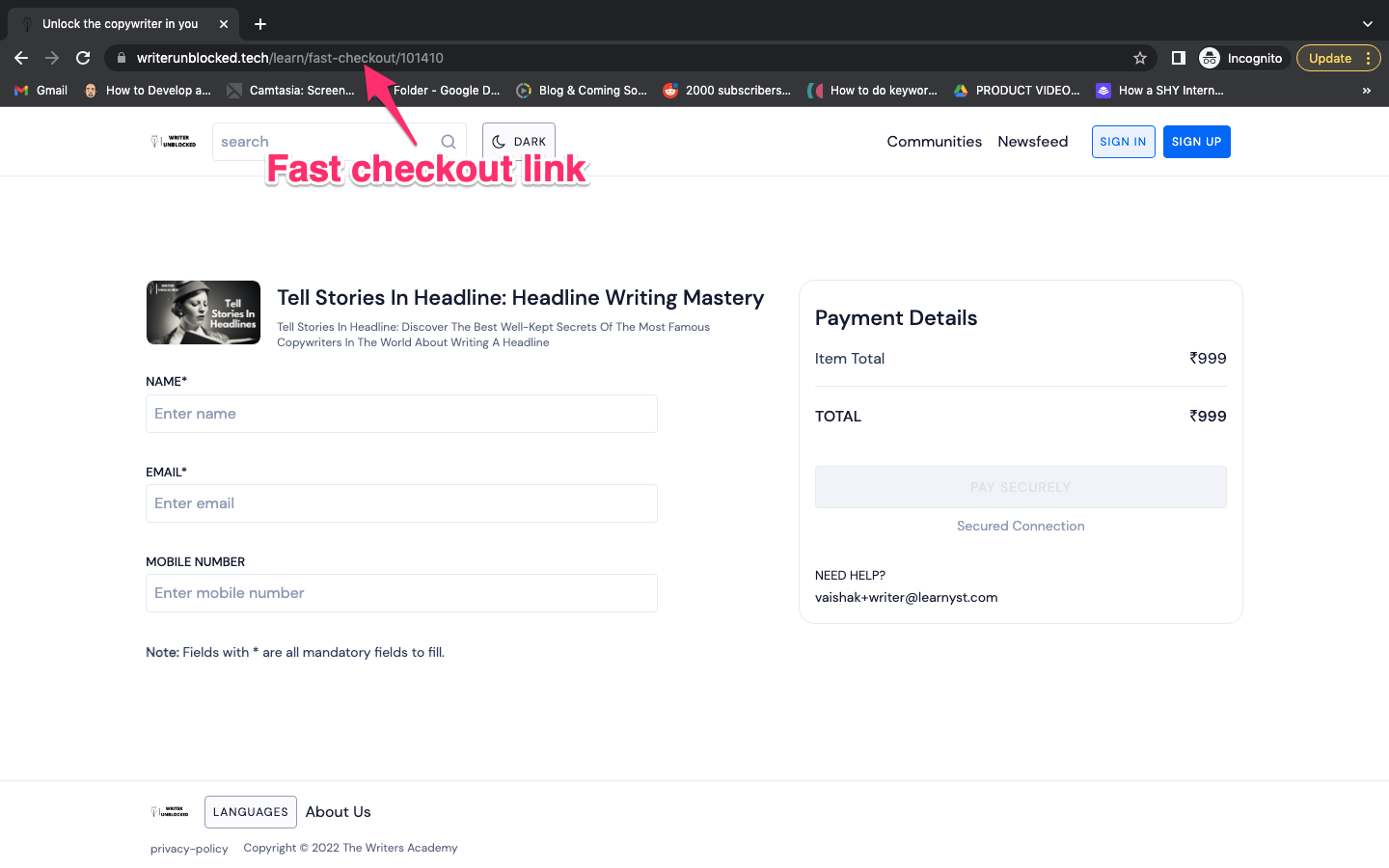 Here, students can enter their name, email, and mobile number and click on Pay securely.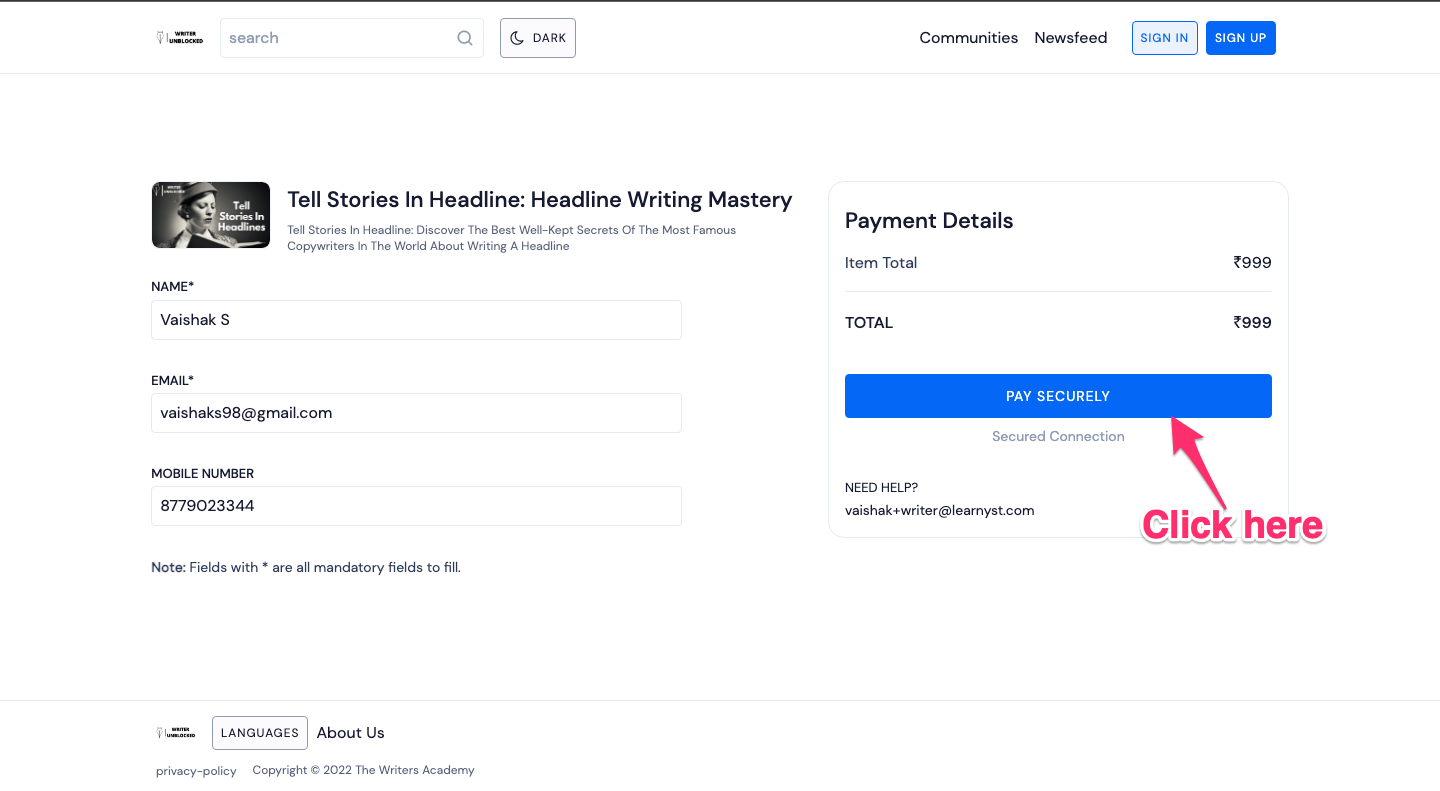 After making the purchase, the student will get a success message and they will be automatically added to your course.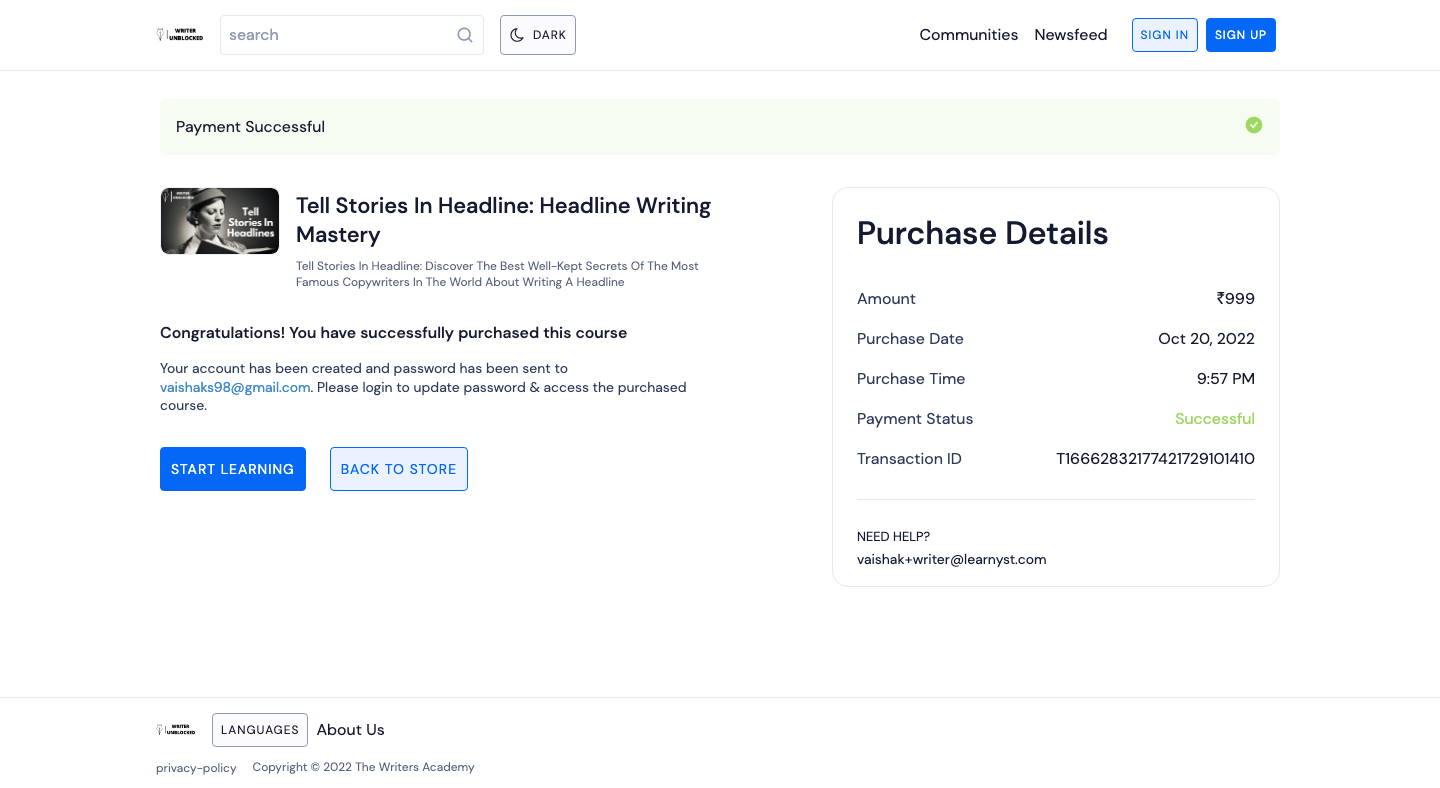 Note: To access the course, the student needs to reset the password and sign in to your academy. To do that,
The Student can then click on the Welcome email from your academy and click on the Set Password button to reset their password.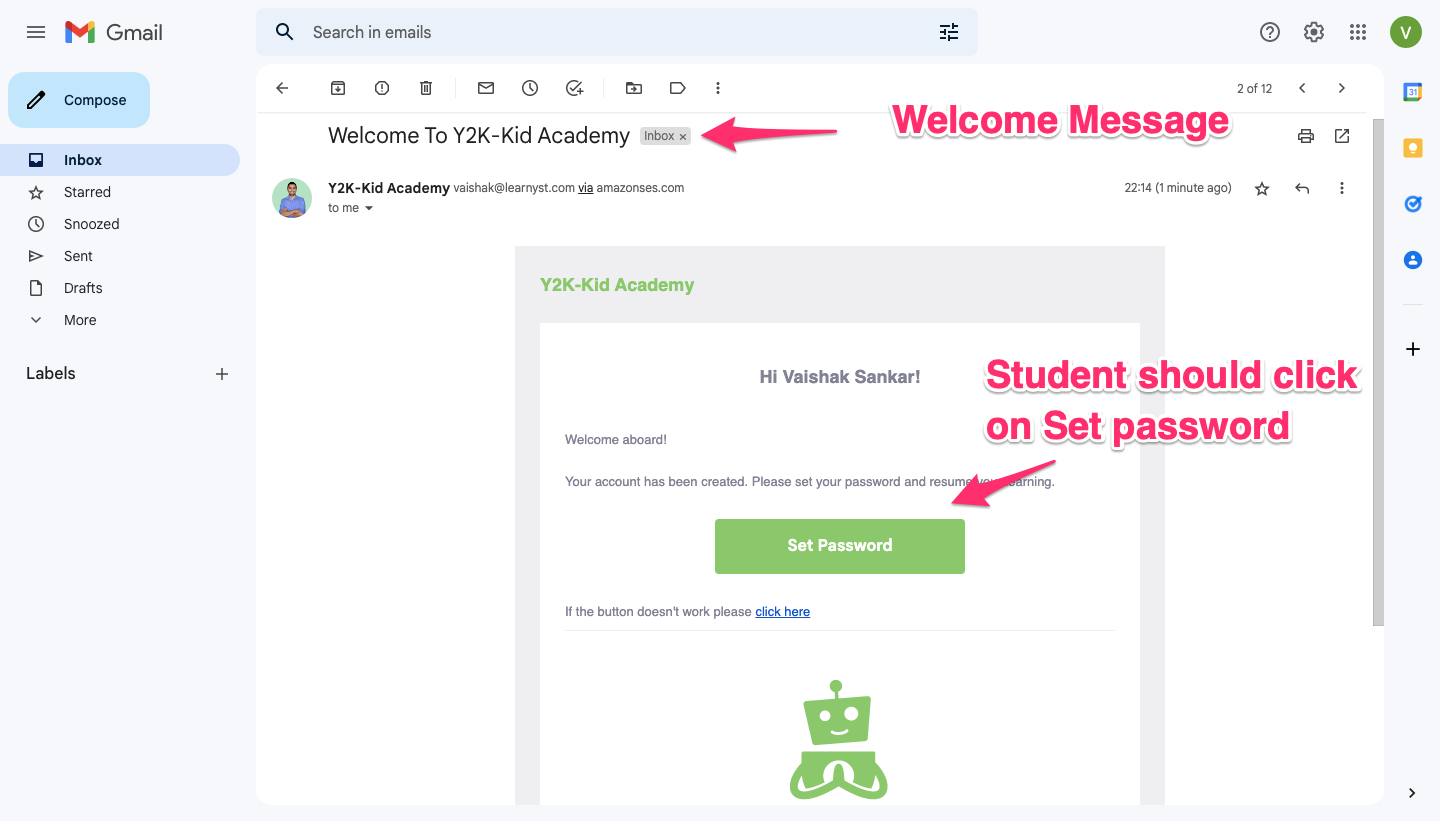 After the Student resets the password, he/she can log in to the academy, fill in the custom fields (if you've enabled custom fields), and then access the course from their dashboard.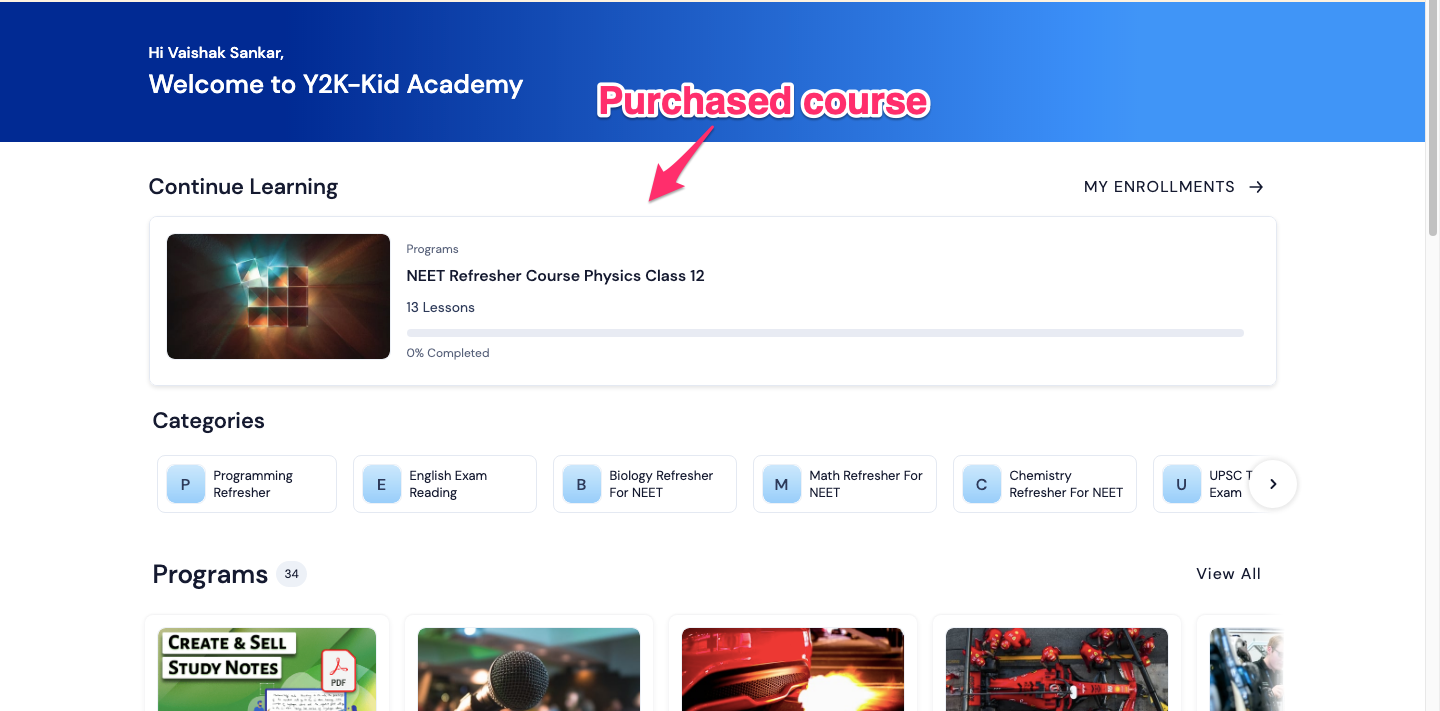 I hope this article helped you to use the Fast checkout to sell more courses. Now go ahead and share your fast checkout link with your students.
For more insightful marketing tips, check out our new free course within our Learnyst academy.
Did this answer your question? Thanks for the feedback There was a problem submitting your feedback. Please try again later.Yes No No results found