Filters are a great tool when you filter your data for easy access. And why shouldn't you have the same ease of use on your online institution, right?
So, in case you didn't know, we have introduced filters in the Learners tab. And in this article, I'll tell you how you can use the filters.

So let's first start with how to access filters,
Click on Learners on your admin dashboard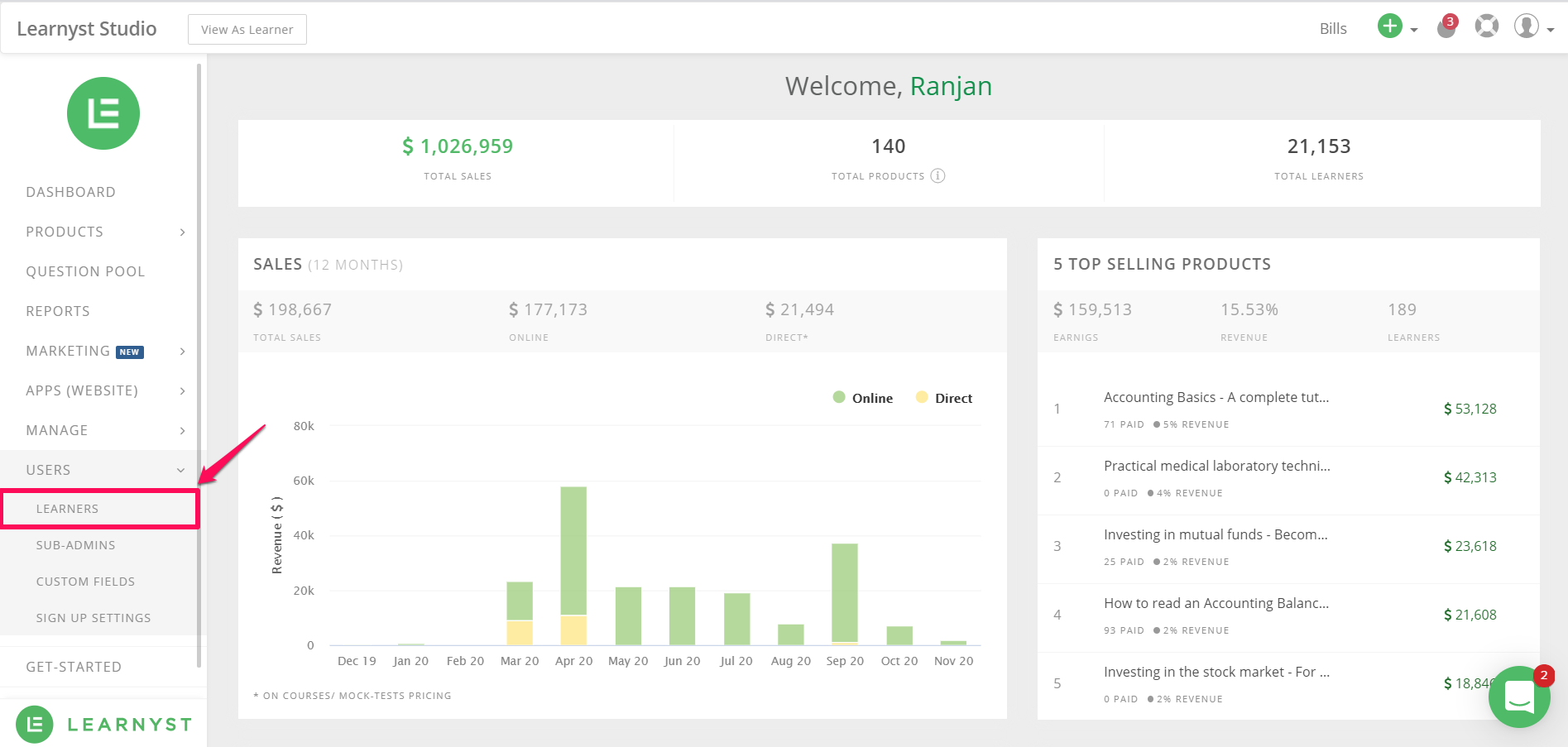 Once inside the Learners tab, click Filter Learners

Once you click on Filter Learners.
You will see a new button called New Filter Condition.

When you click on the button you will see a drop-down menu with all the available filters.

For example, you can create a filter based on your course and view the learners of that course.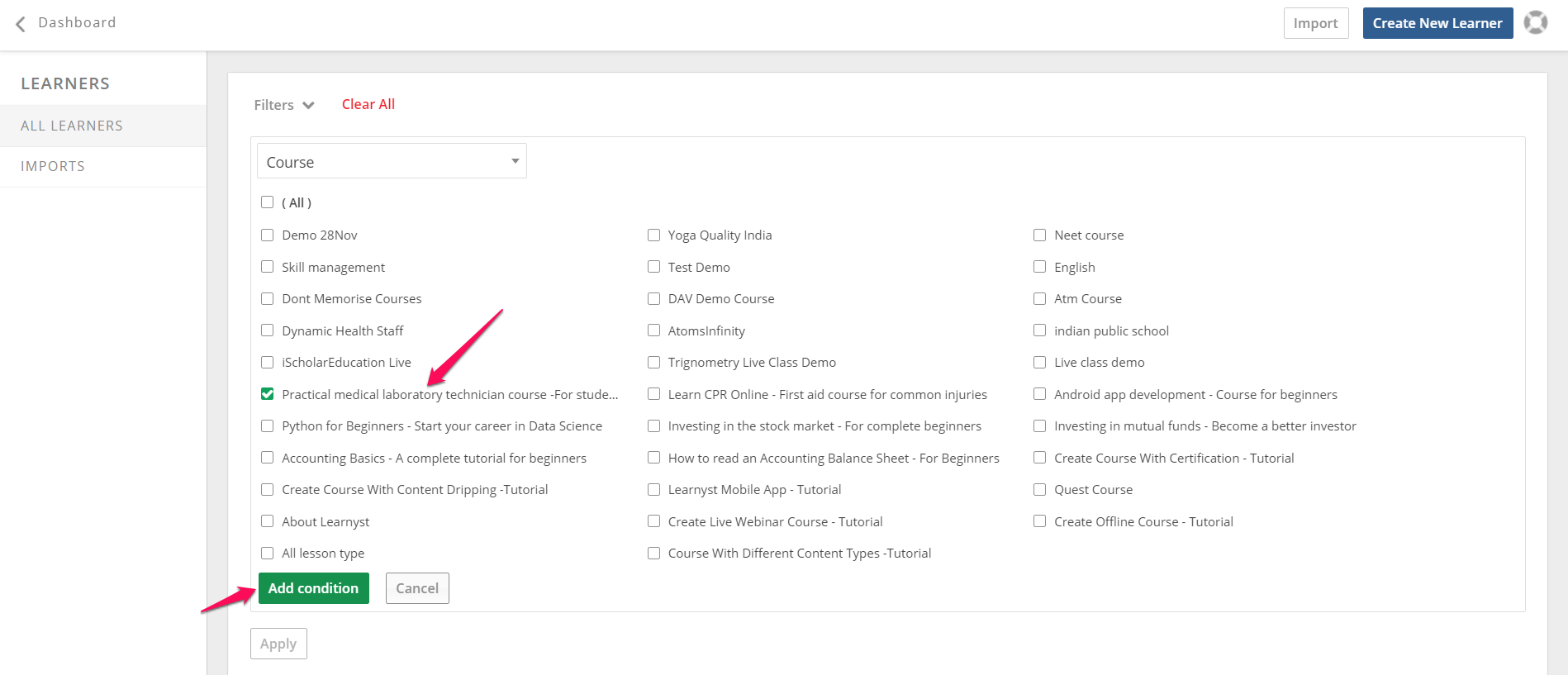 Below is the list of learners within that particular course you selected.

You can even give multiple filter conditions and see the learners you want.
And here is the list of all the filters that are presently available in Learners,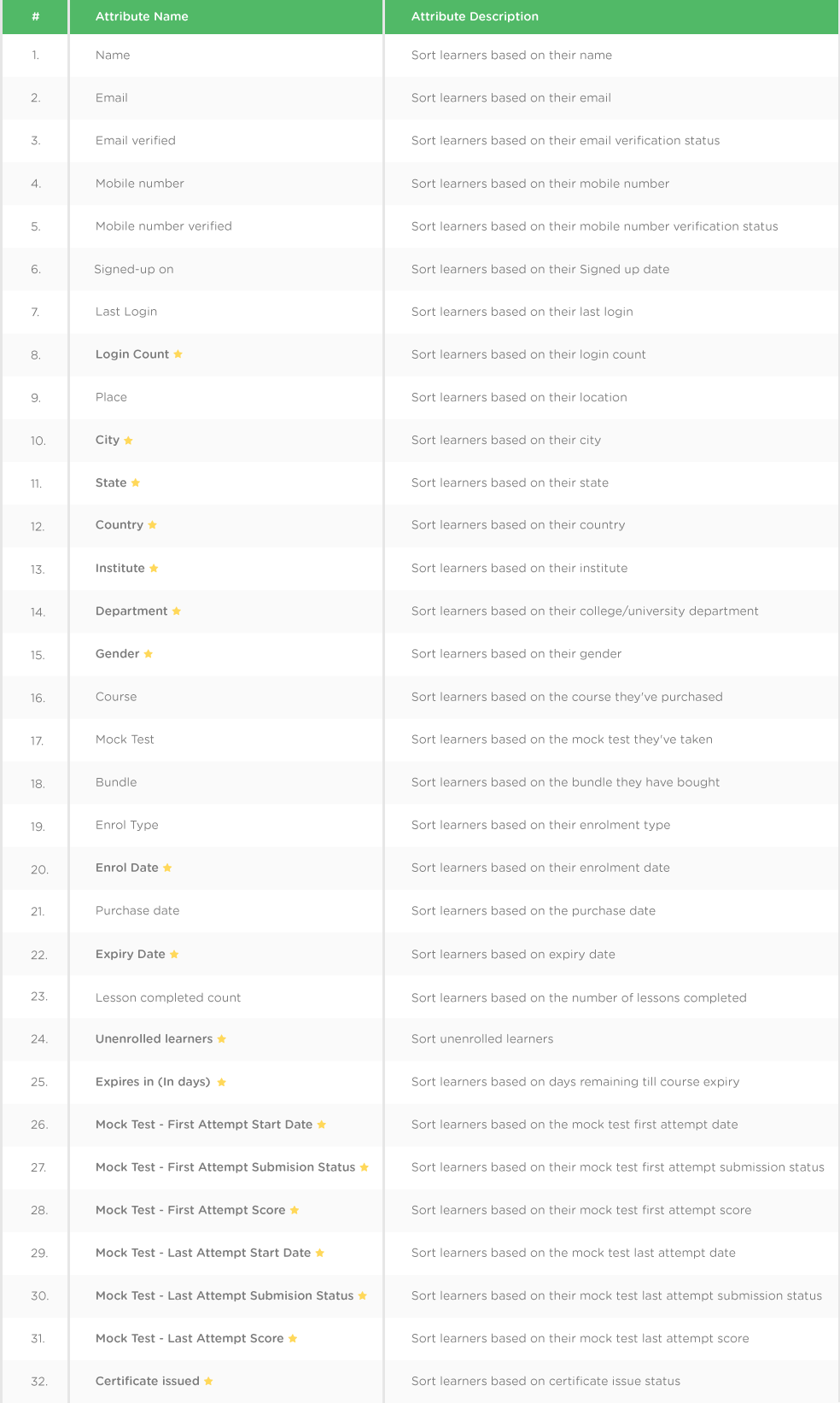 You can create a group using the filters and save that for future use.
You can also download the groups as excel sheets from the Reports section. Use in communication emails using services like Mailchimp etc.
To know more on how to manage your learners, refer to the comprehensive master guide on managing your learners
Did this answer your question? Thanks for the feedback There was a problem submitting your feedback. Please try again later.Yes No No results found