Random quiz feature allows you to shuffle and randomly select the appearing order for your mock test questions. Here is how you can activate it and use it in your mock tests,
Go to your Admin Dashboard > Courses > Create New Mock Test.
Once inside the mock test, go to Settings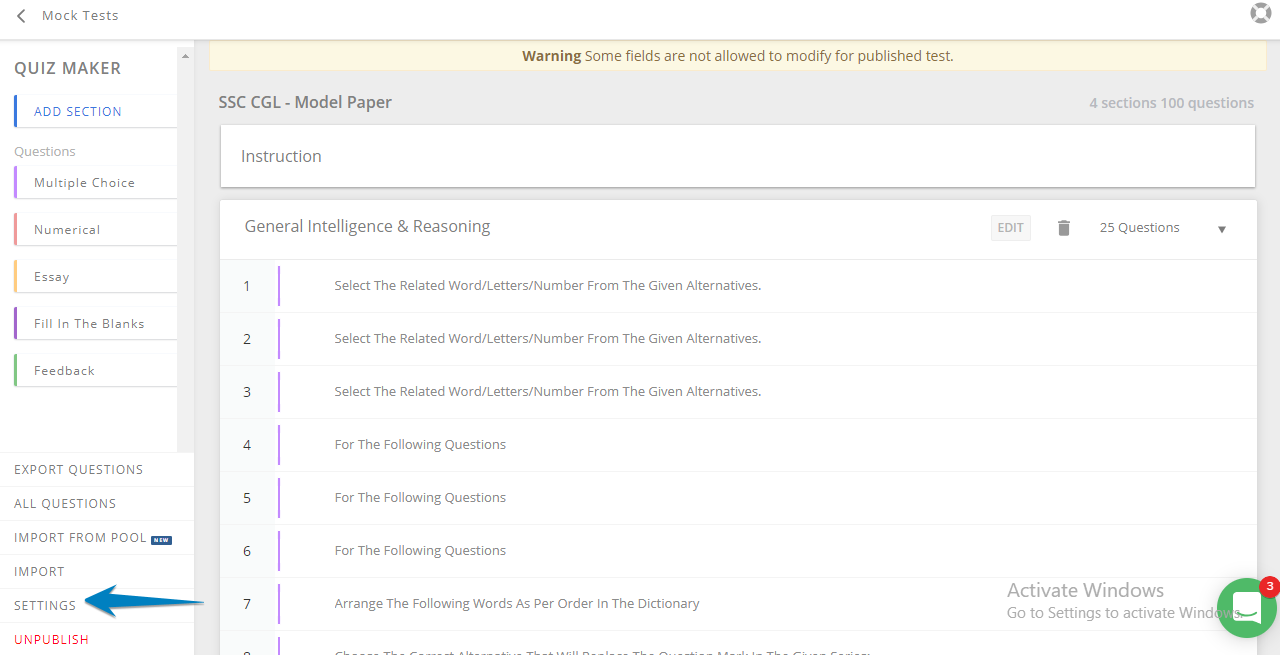 Scroll down, you will see the Random Quiz option, click on the check box below it to enable the feature.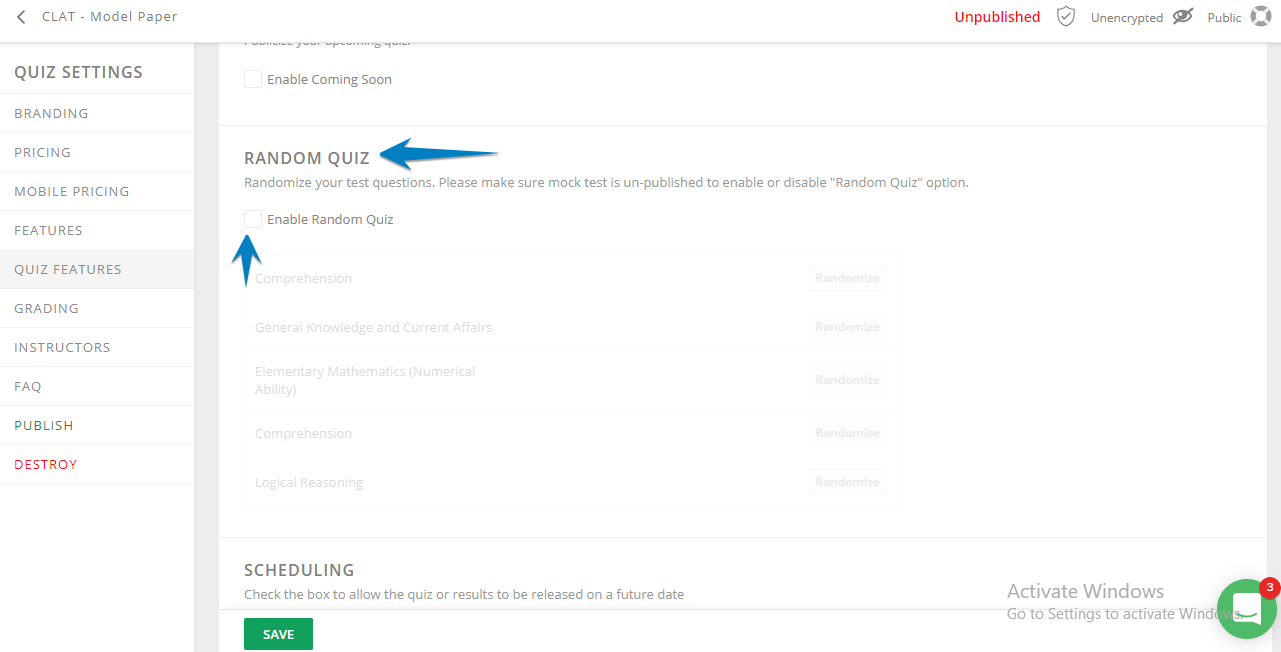 Now the section names will be enabled to apply the randomization feature. Click on "Randomize"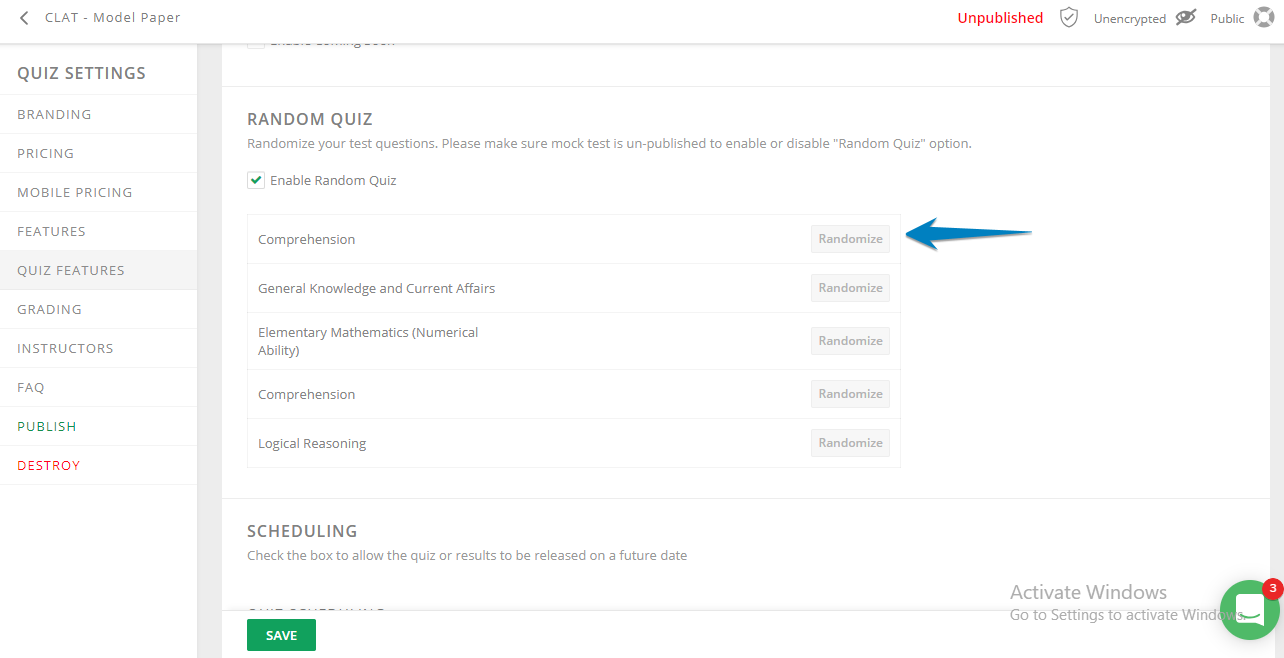 In the next screen you can add the additional criteria of selecting a question using the tag or difficulty level. Click on Next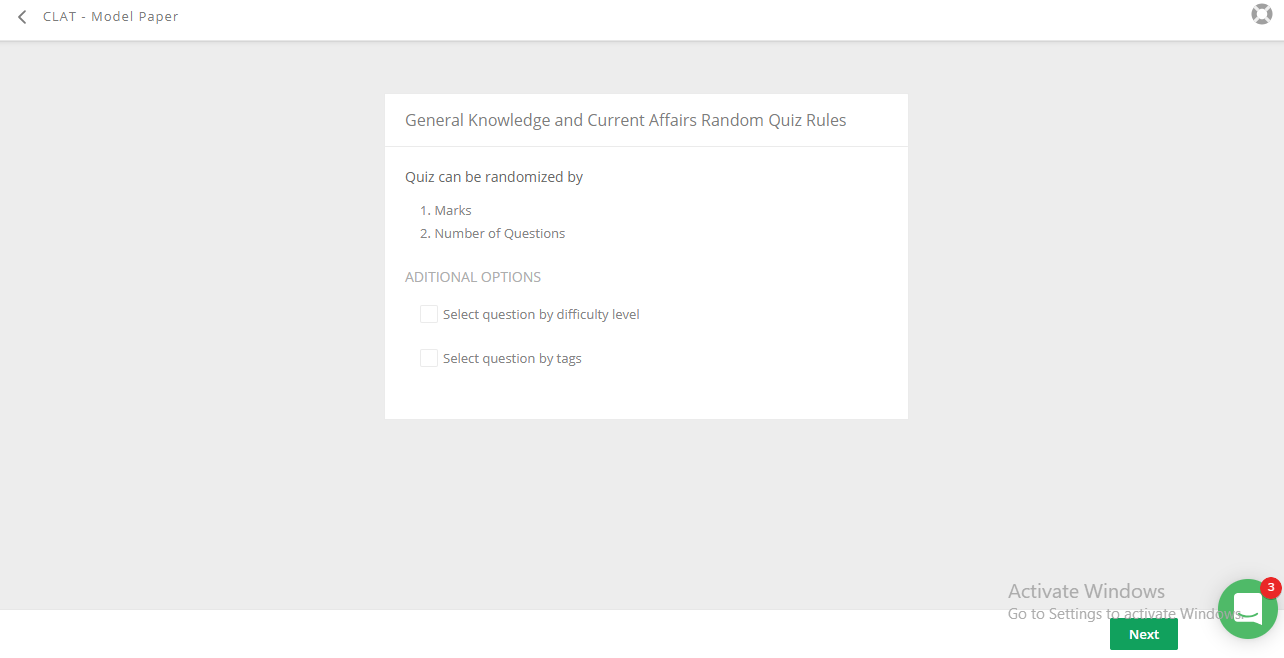 In the next screen click on Add Rules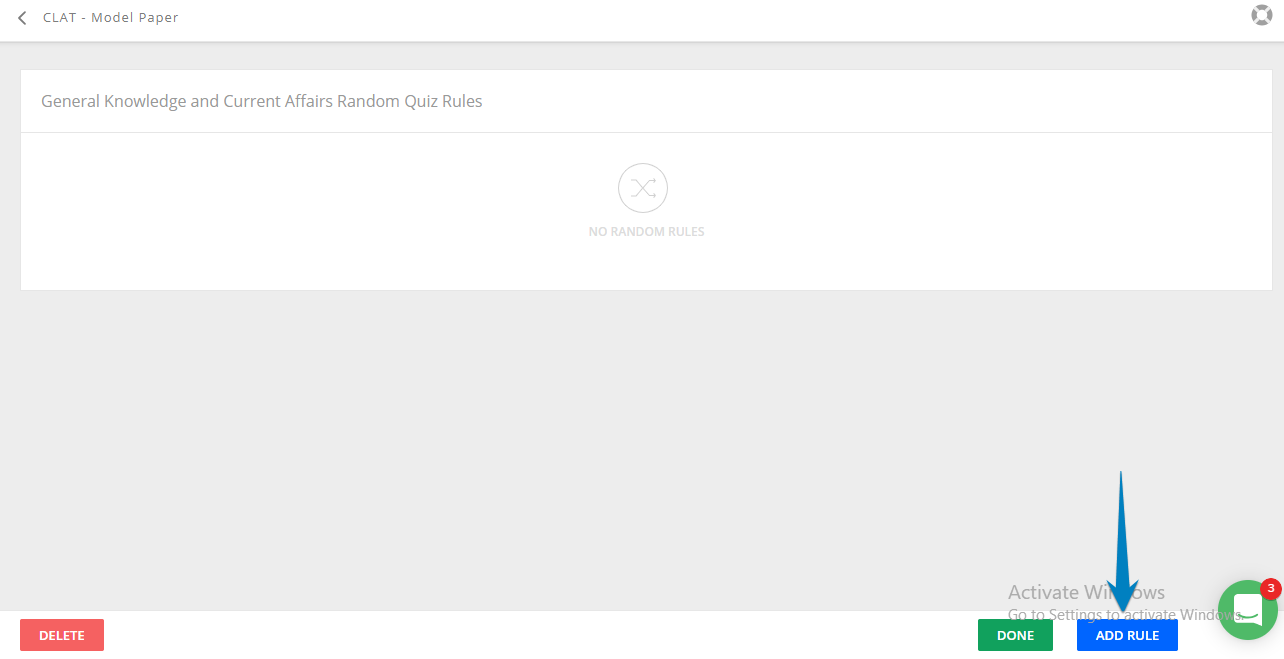 Select the randomization criteria in the next screen and click on Add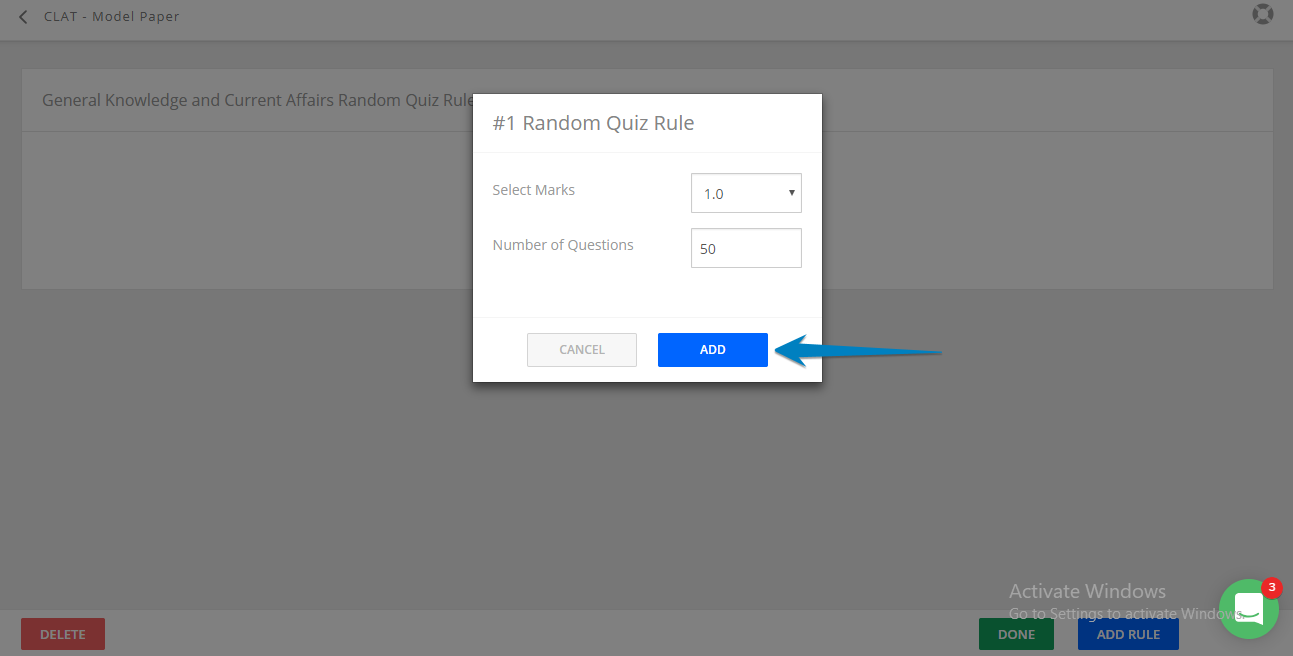 Once you add the rule click on Done and hit the return button on the top left corner
Your quiz is now ready to be published.

Note: If you wish to apply random quiz feature to your existing mock tests, first unpublish the quiz and then do the steps as detailed above.
Did this answer your question? Thanks for the feedback There was a problem submitting your feedback. Please try again later.Yes No No results found