We at Learnyst has introduced new mock test templates to easily and quickly create stunning mock tests that will closely resemble the pattern of real exams. So let me tell you how you can get the most out of these test templates.
Login to your Learnyst admin account.

You will see the new "create" button on the top navigation bar. Click on it.

From the drop down click 'create quiz'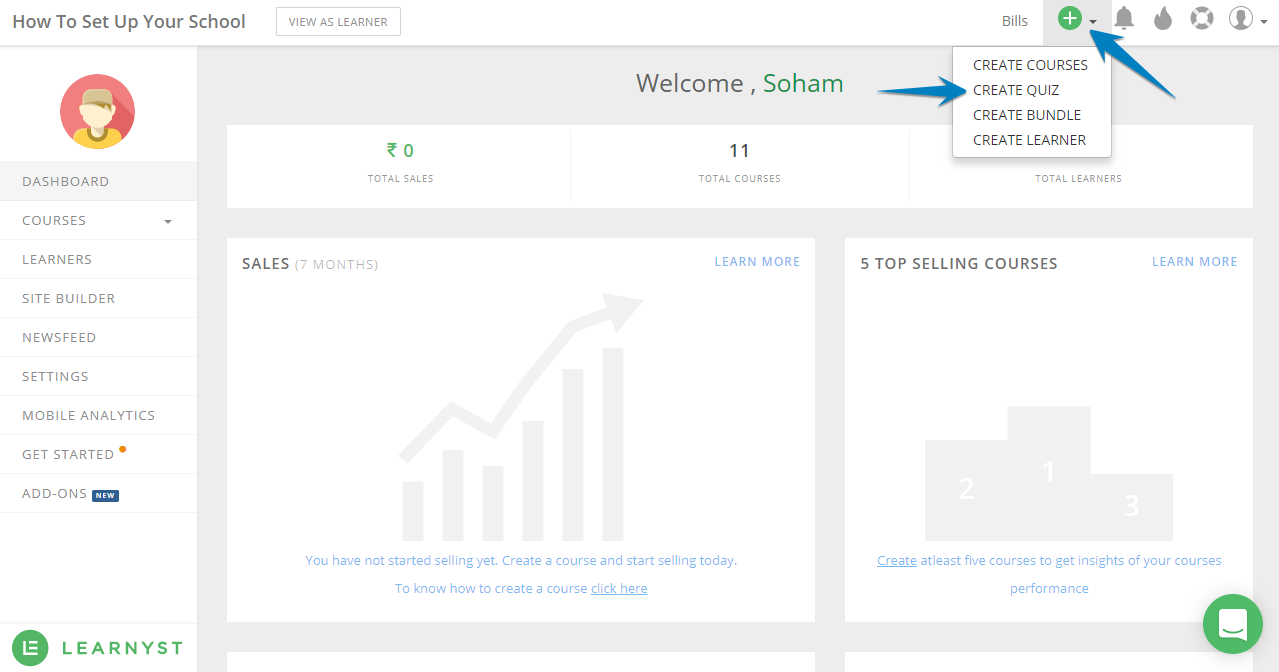 Now you will see an old pop up window where you have to give your mock test a name, set the price etc. Once you are done with the initial settings, click on 'Create'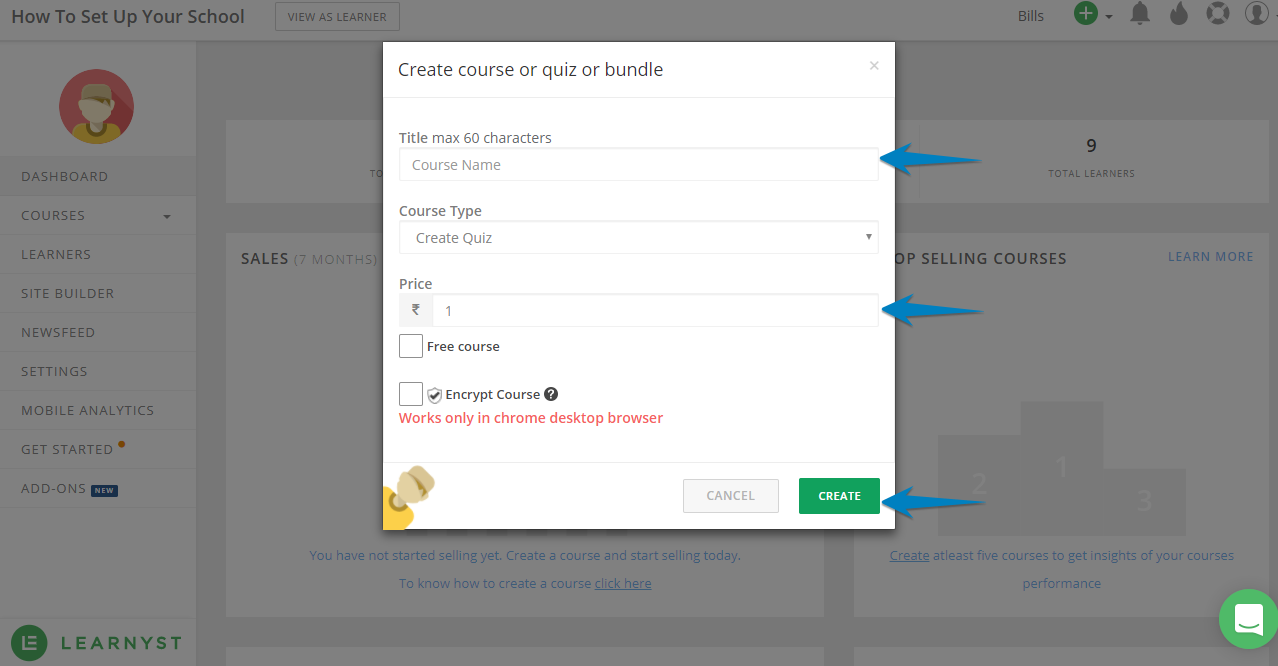 In the next pop up you can select for which competitive exam you want to create the mock test and click on 'Create' again.
Note: These templates are just to simplify the creation of mock tests, however, you can change the format later.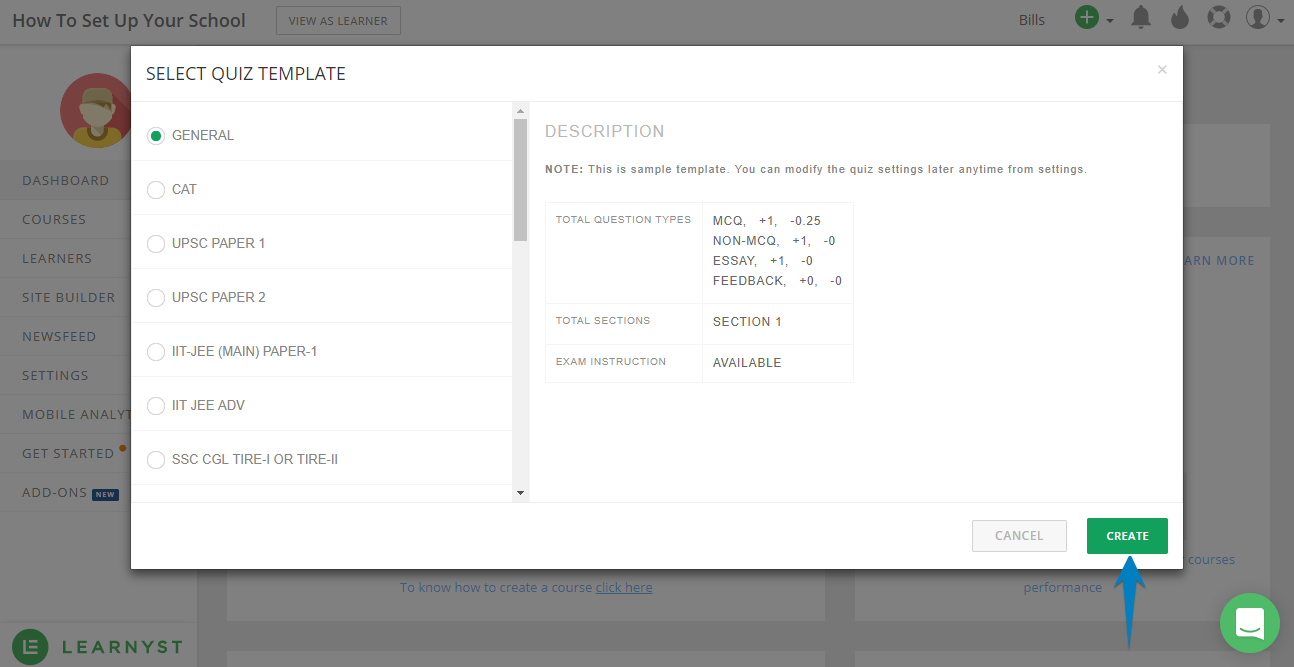 Now in the test builder, you will see based on the test selected the sections will be preloaded with the exam specific features. As you can see in the image below, the CAT mock test template has 3 sections by default and section duration is also mentioned.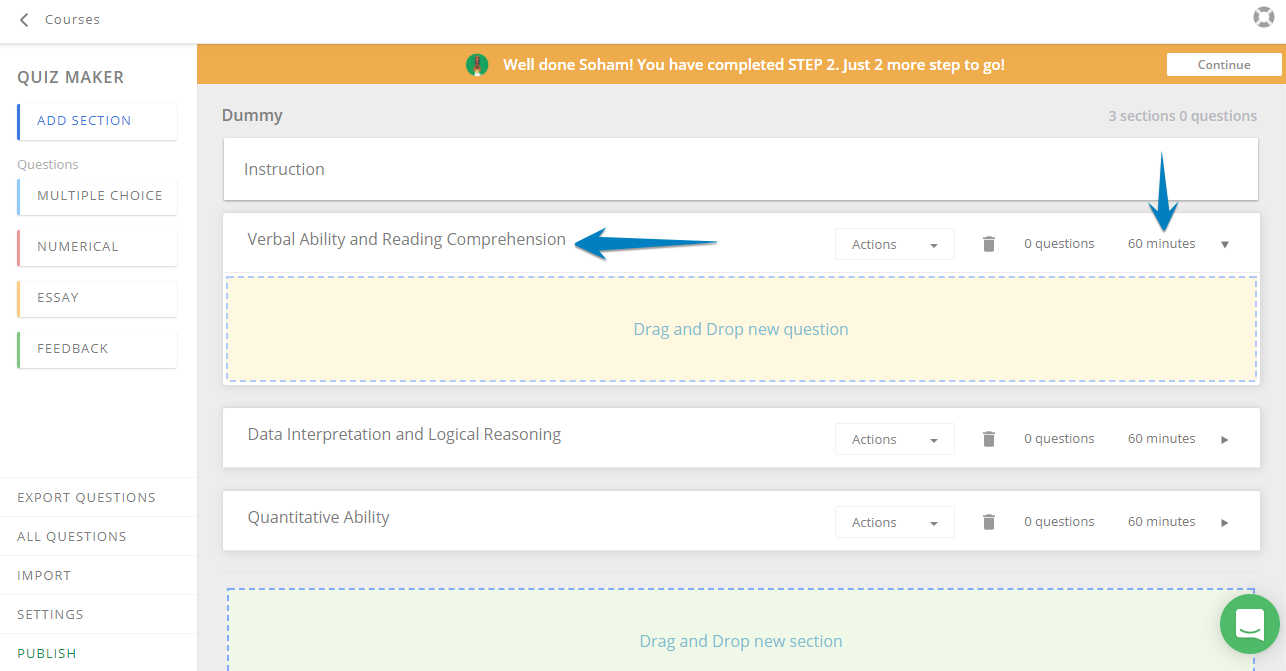 Presently we are providing test template for the following Indian competitive exams;