Course learning analytics reports contain details like course completion rates, course expiry dates, marks scored by students across section quizzes, and so on.
In this article, explore this feature to help you track your student progress across all courses.
How To Access Learning Analytics Report For Courses
Head over to Reports from your admin dashboard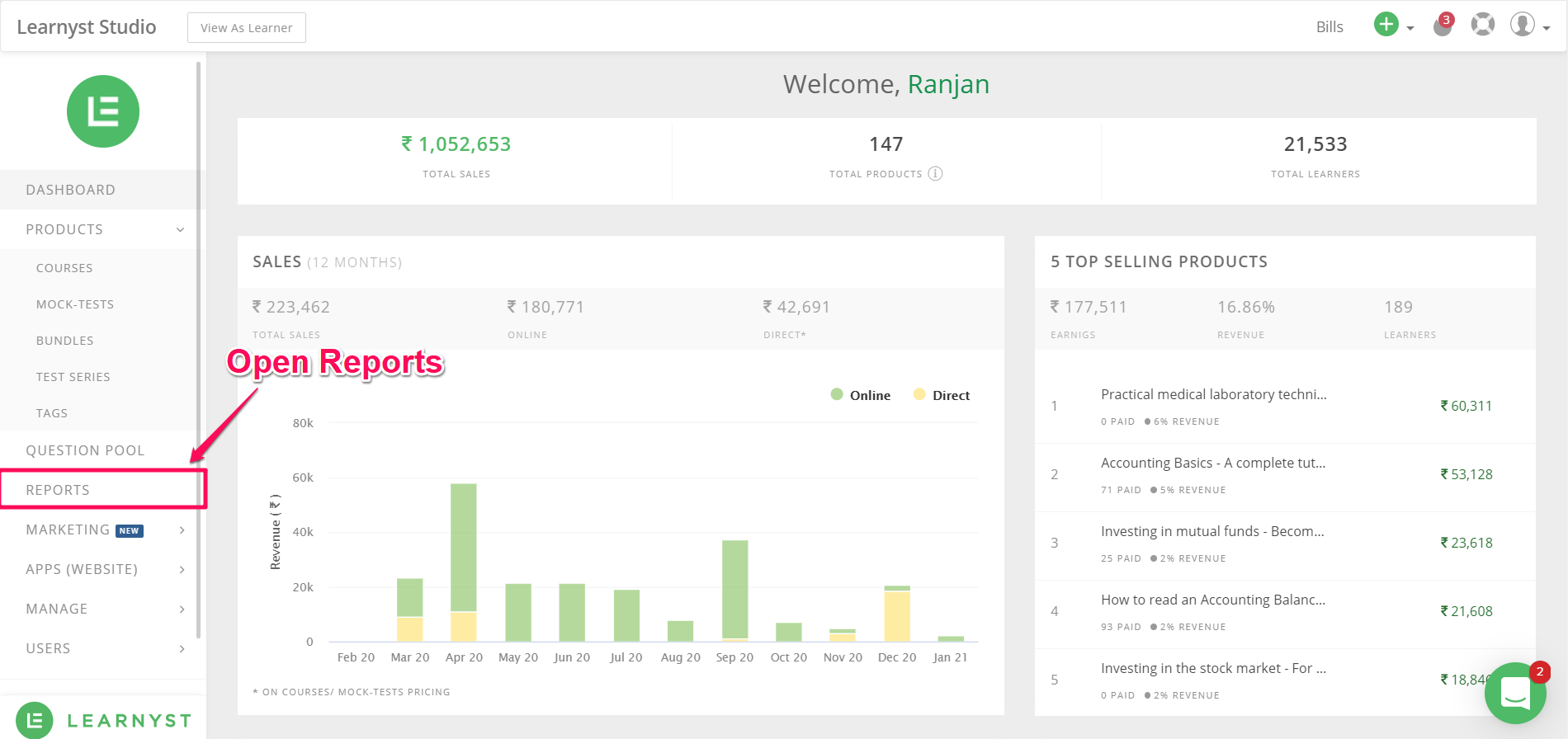 Now click on Learning Analytics > Courses. You will see an overview page with all your courses listed.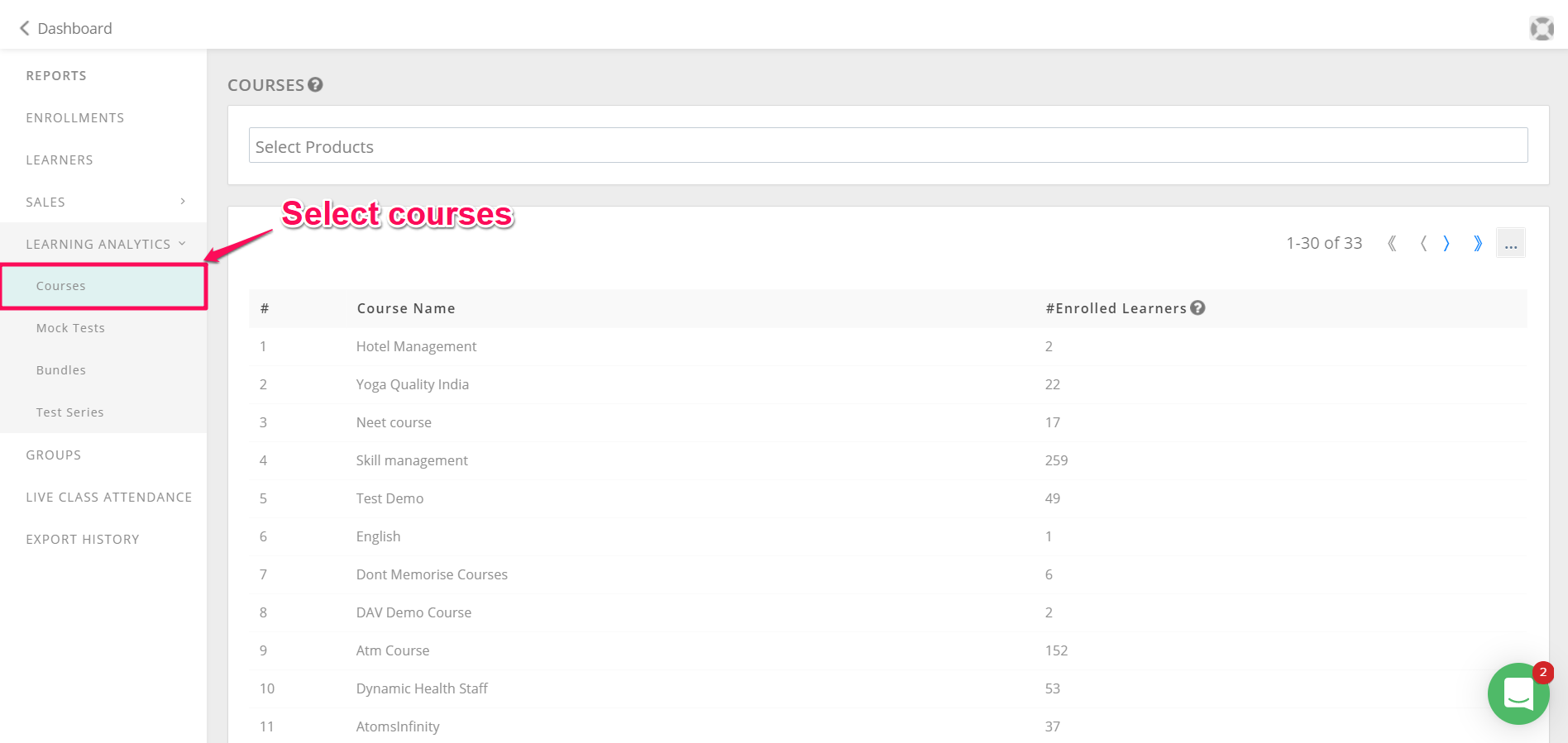 Click on the specific course which you want to check.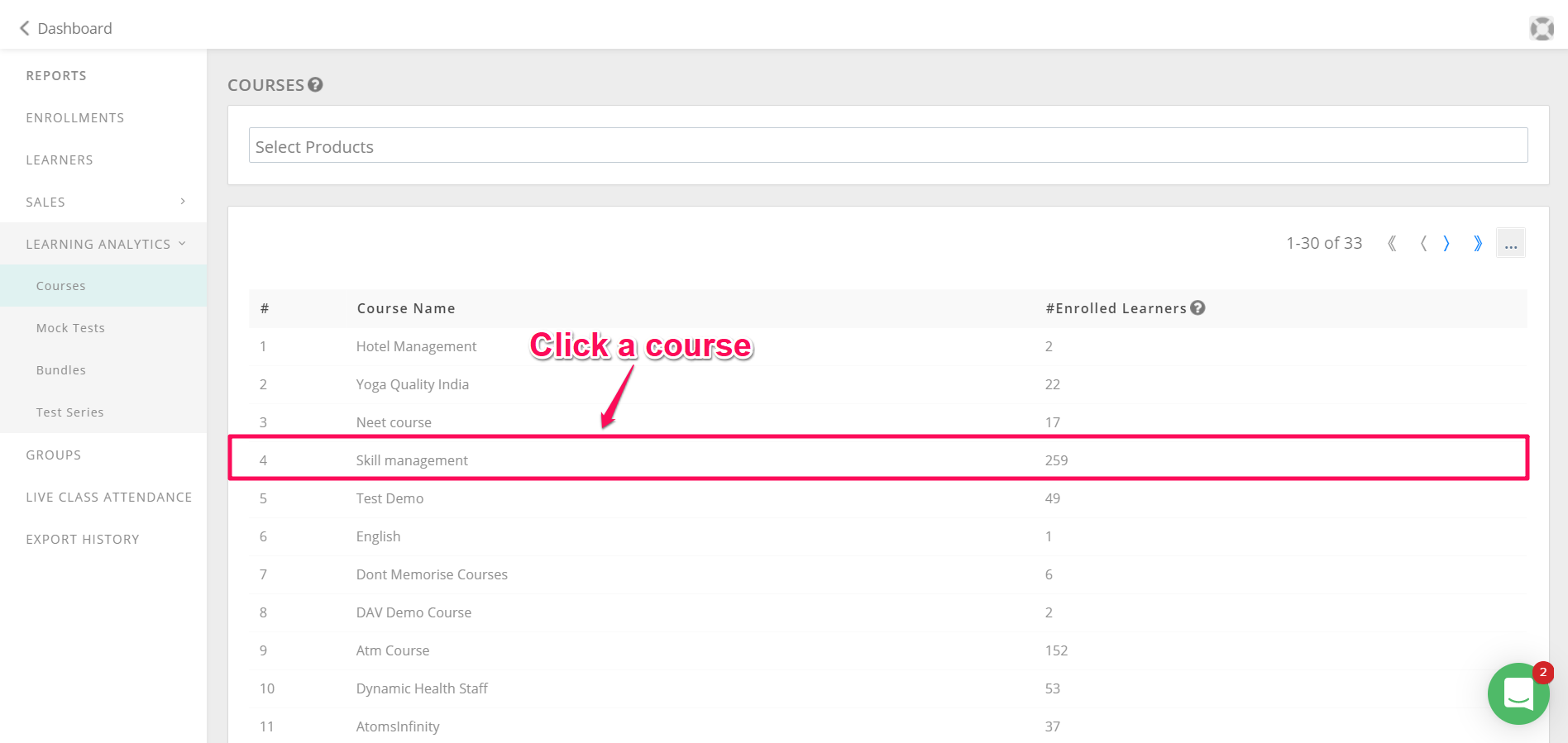 In the next screen, you will be able to see all the learners who have signed up for that course and their completion status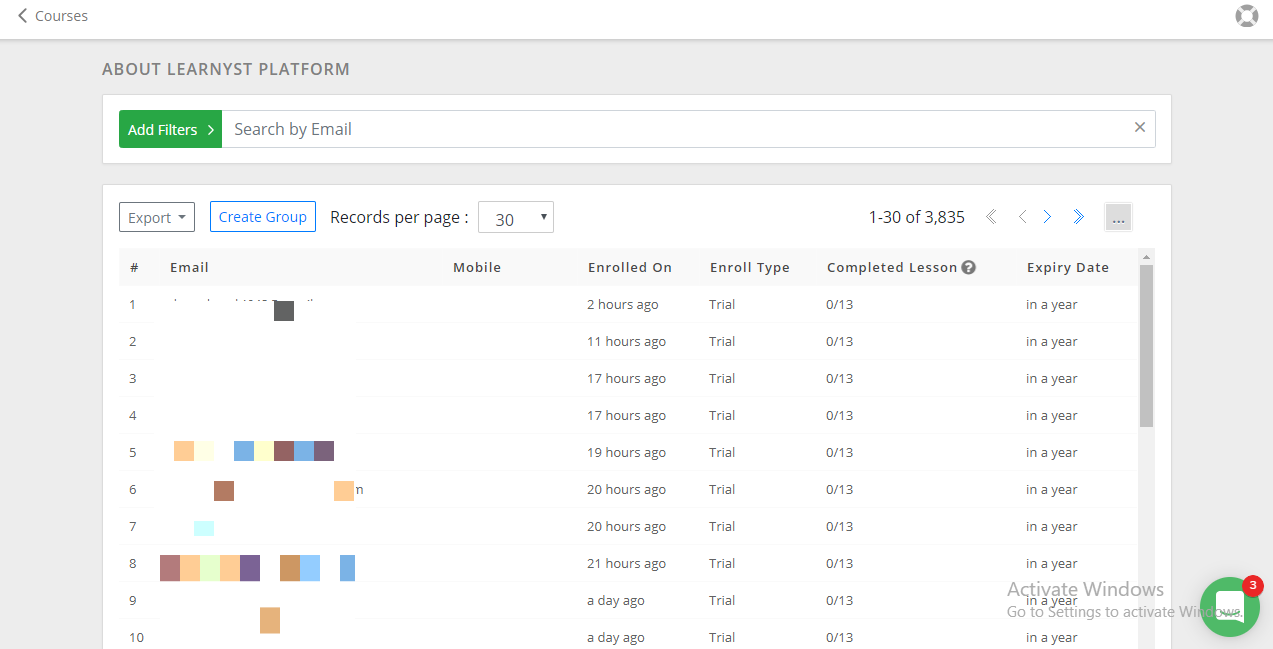 While a few of the data are pretty straightforward to understand. Here's the pointer to figure out the rest,
Completed Lesson:
Gives you the data about what percentage of lessons have been completed by your learners.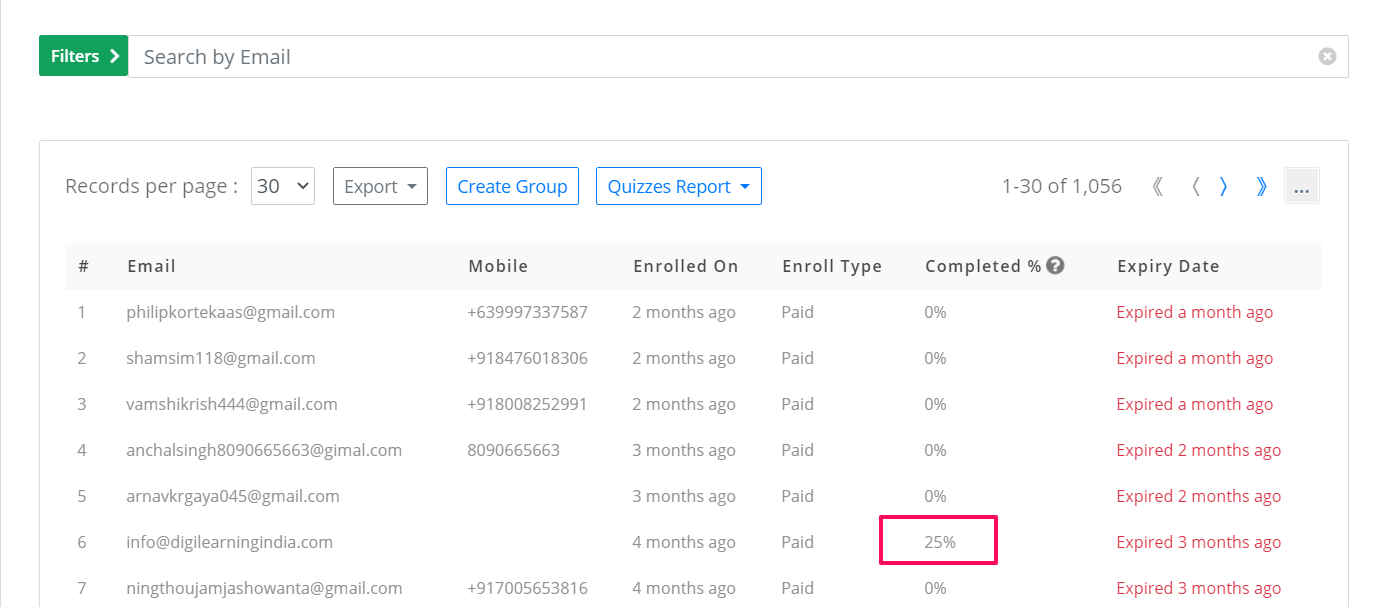 Conclusion:
Use this data to personalize your courses & mock-tests for your students. You can even add teaching assistants or admins specifically for your students.
Do you have any questions or queries? You can reach us at hello@learnyst.com or through chat.
Did this answer your question? Thanks for the feedback There was a problem submitting your feedback. Please try again later.Yes No No results found