With our Reports section, you can now check the learner performance for each of your mock tests. Here's how you can do it. (Watch video from 4.20s-7:20s)
How To Access The MockTest Analytics Report
Head over to Reports from your admin dashboard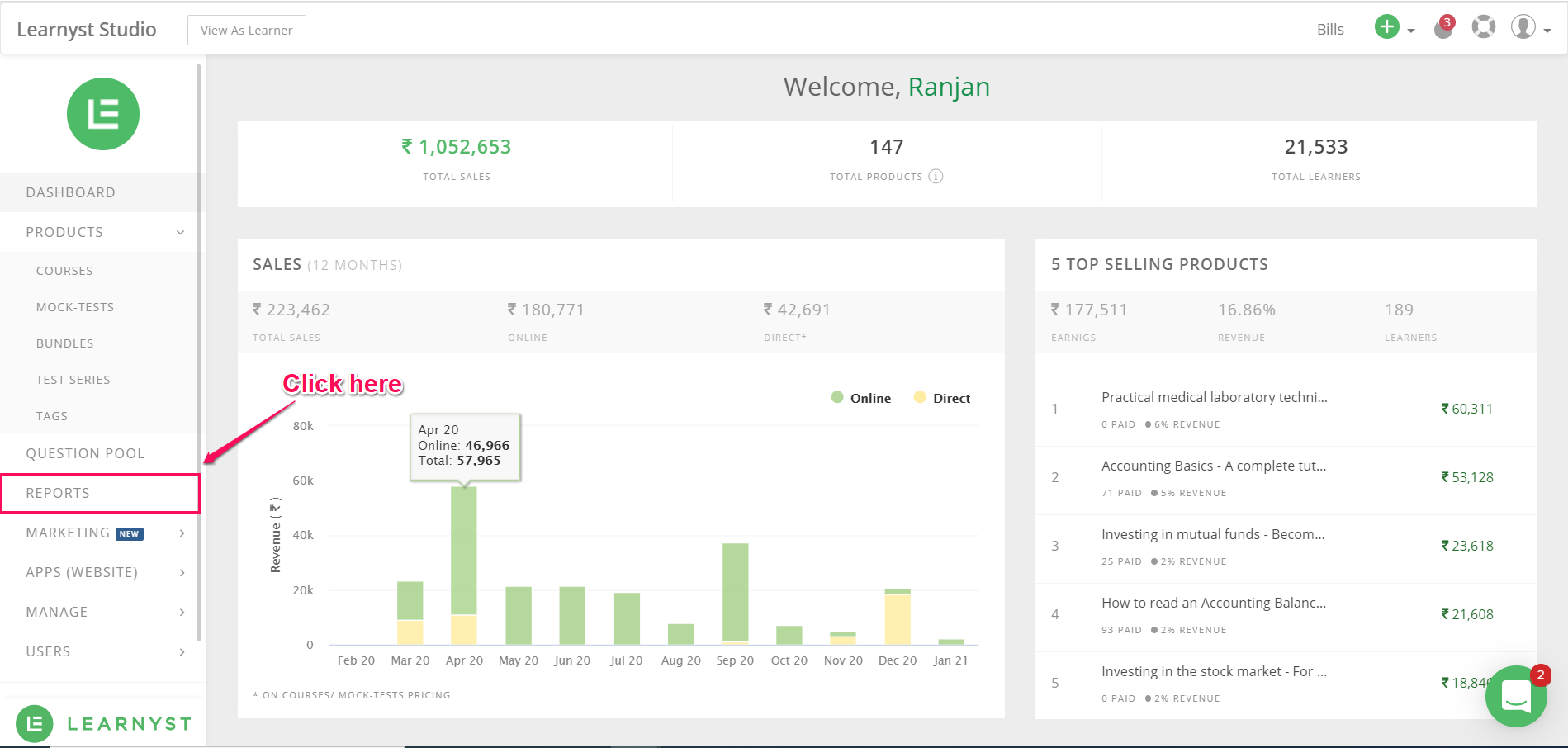 Now click on Learning Analytics > Mocktest and select a specific mock-test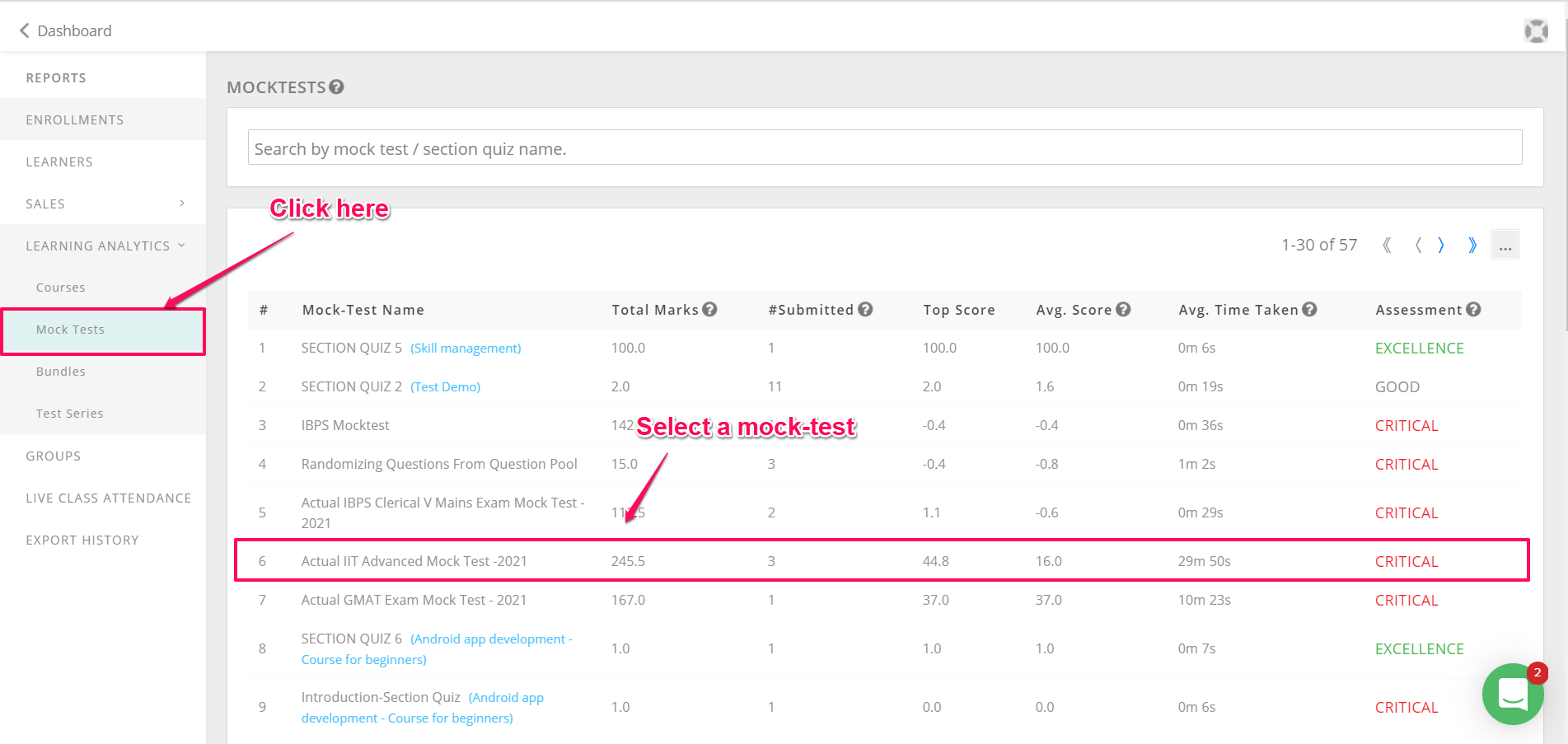 On the next screen, you will be able to see the birds-eye view of your learner's performance report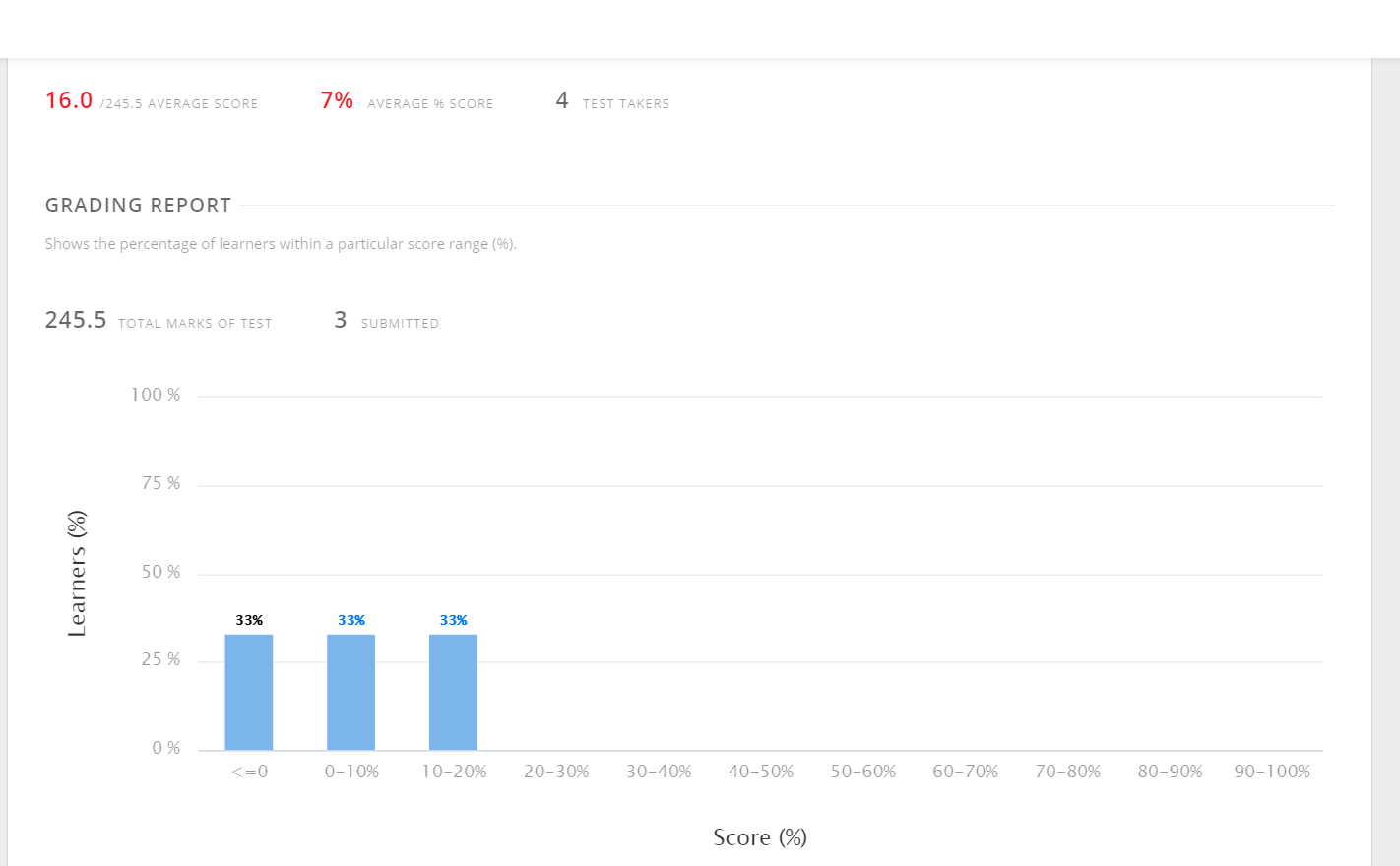 Let us assess what each of these report sections means.
How To Interpret The Report
Birds Eye View Of Performance Details
Get a view of your learner's average score, average score percentage & number of test-takers.

Attempts
View learner performance reports based on their attempts. View reports based on their attempts.

Grading Report
View your learner's average score as a graph. For instance, the below graph shows the mark range of 3 learners who took the test.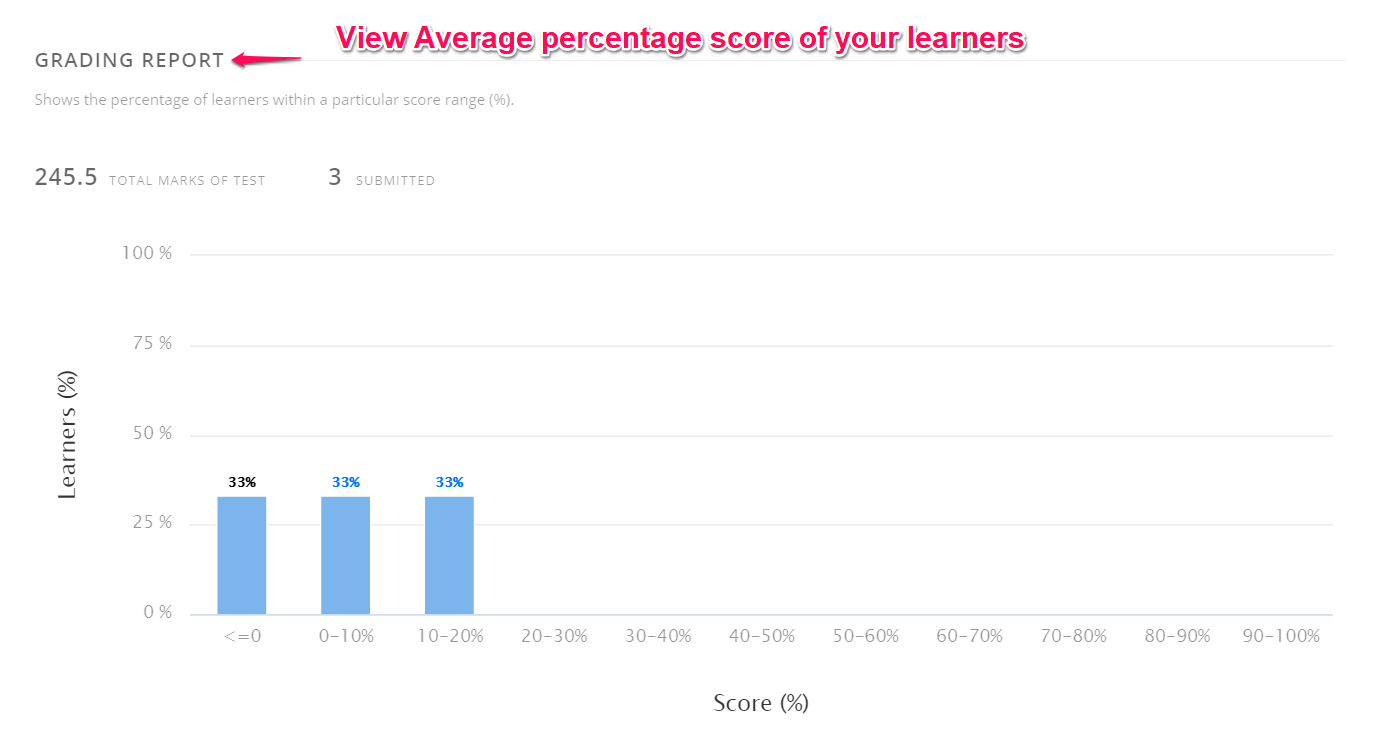 Progress Report
View the completion status of your mock-tests. For e.g. this graph shows that out of 4 learners, 3 have completed the test & 1 learner is still completing the test.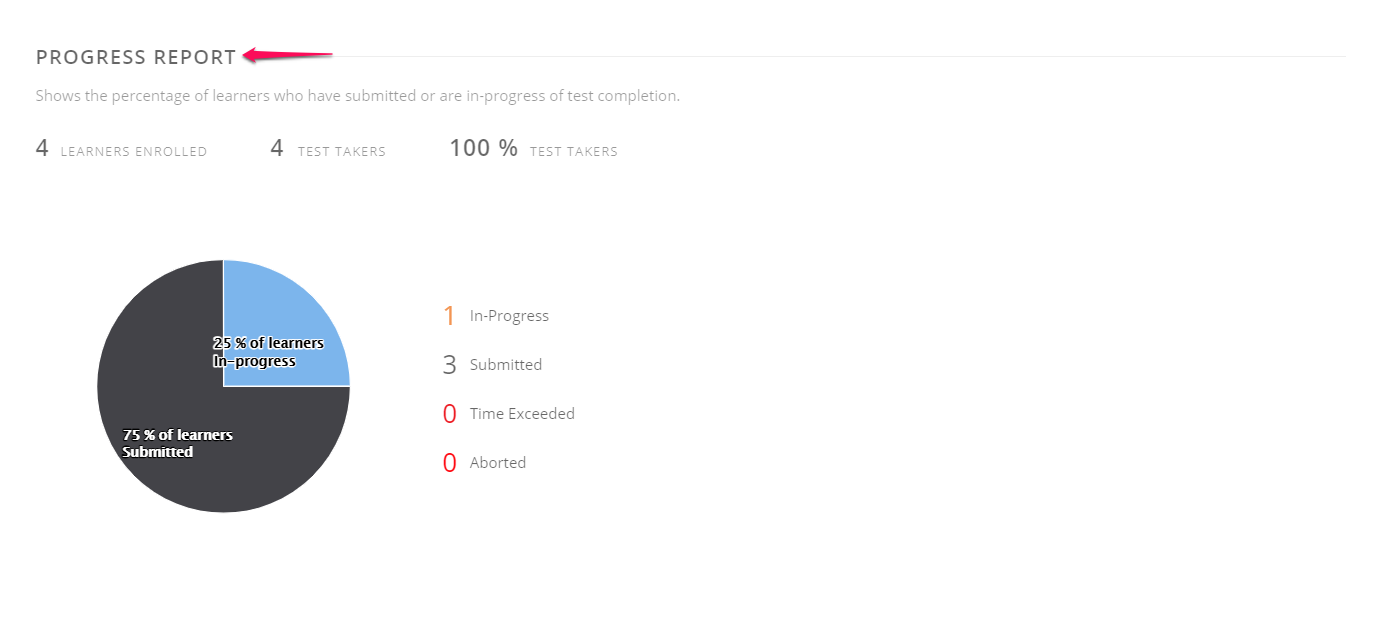 Score Summary Report
This summarizes how your learners have performed across each mock-test section. View their scores, question attempts & time spent in the section.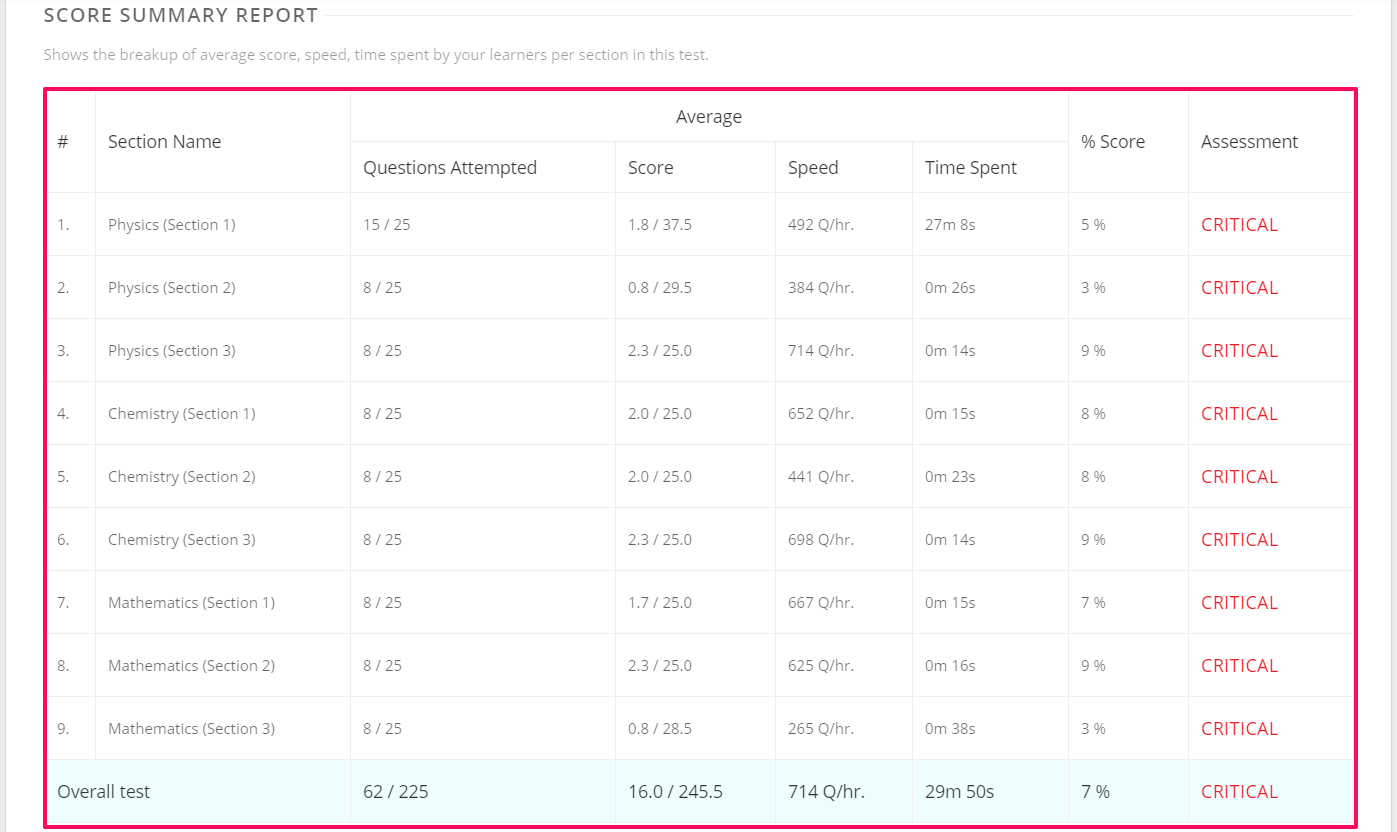 Answer Distribution Reports
Answer distribution reports give you the stats of how many students in your entire mock-test have answered each question correctly.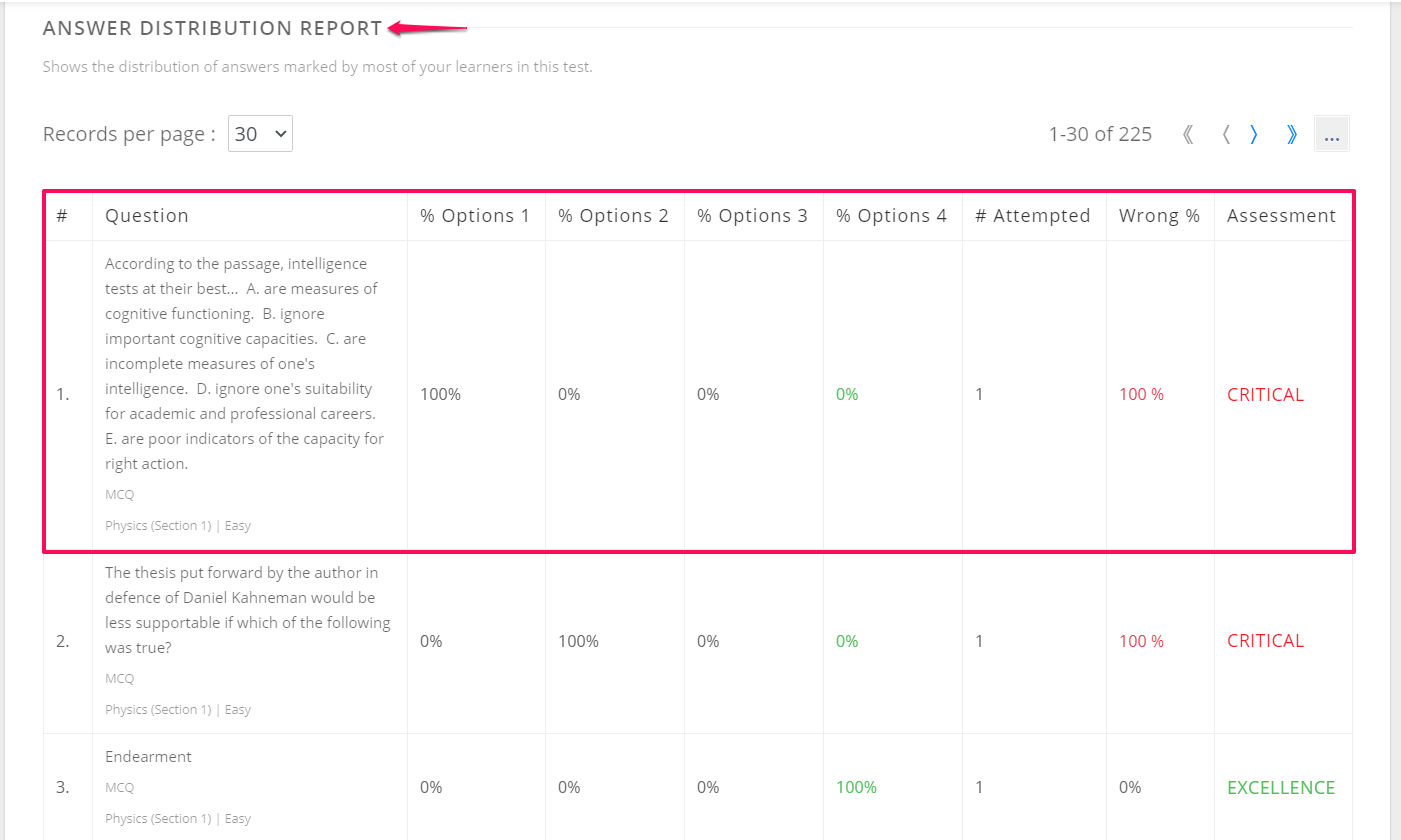 For e.g, you can assess how strong your students are about a concept by checking their correct & wrong answers. This report helps you do that.
Test Takers Report
If you want to assess the individual learners, you can check it from the test-takers' report.

Conclusion:
To assess your individual test-takers, do check out how to effectively assess online learning of your student's article.
Use this data to personalize your courses & mock-tests for your students. You can even add teaching assistants or admins specifically for your students.
Do you have any questions or queries? You can reach us at hello@learnyst.com or through chat.
Did this answer your question? Thanks for the feedback There was a problem submitting your feedback. Please try again later.Yes No No results found