As a teacher, you may delegate the role of adding students to your courses, to your internal team. In such cases, you may share the admin password.

Most often, this may lead to your password being misused.
While your busy days can't be controlled, the number of logins per month can be controlled from your admin panel.
Two factor authentication process, lets you set a limit to the number of times per month your password can be used to login to your admin account.
Once that limit is crossed, instead of password an OTP send to your registered mobile number need to be entered.

Pretty neat isn't it? Lets see how we can do this process.
Login to your admin dashboard and select settings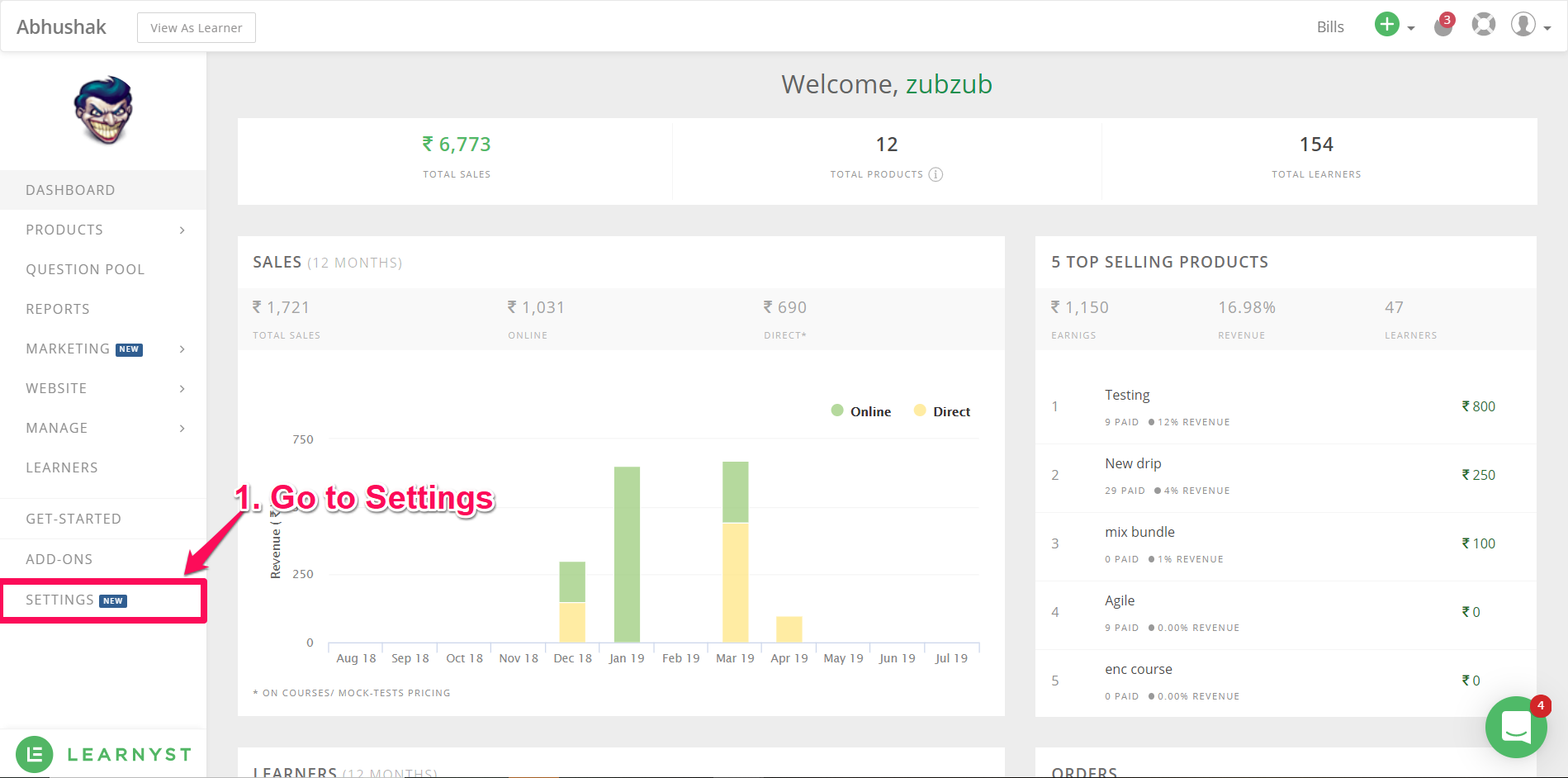 2. Click General tab and select enable admin OTP verification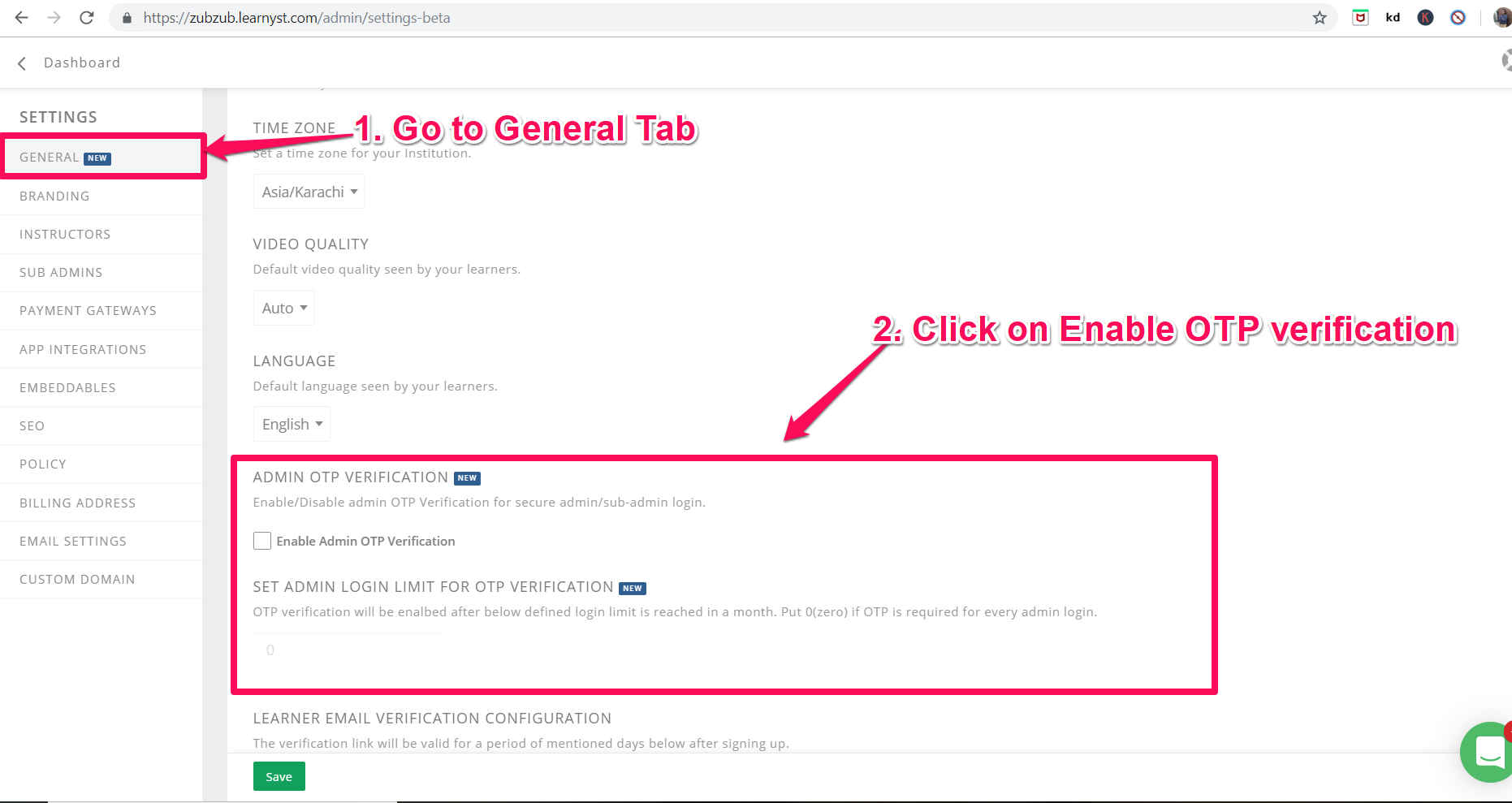 3. Enter the limit count for login to be used for a month. Once done, click save.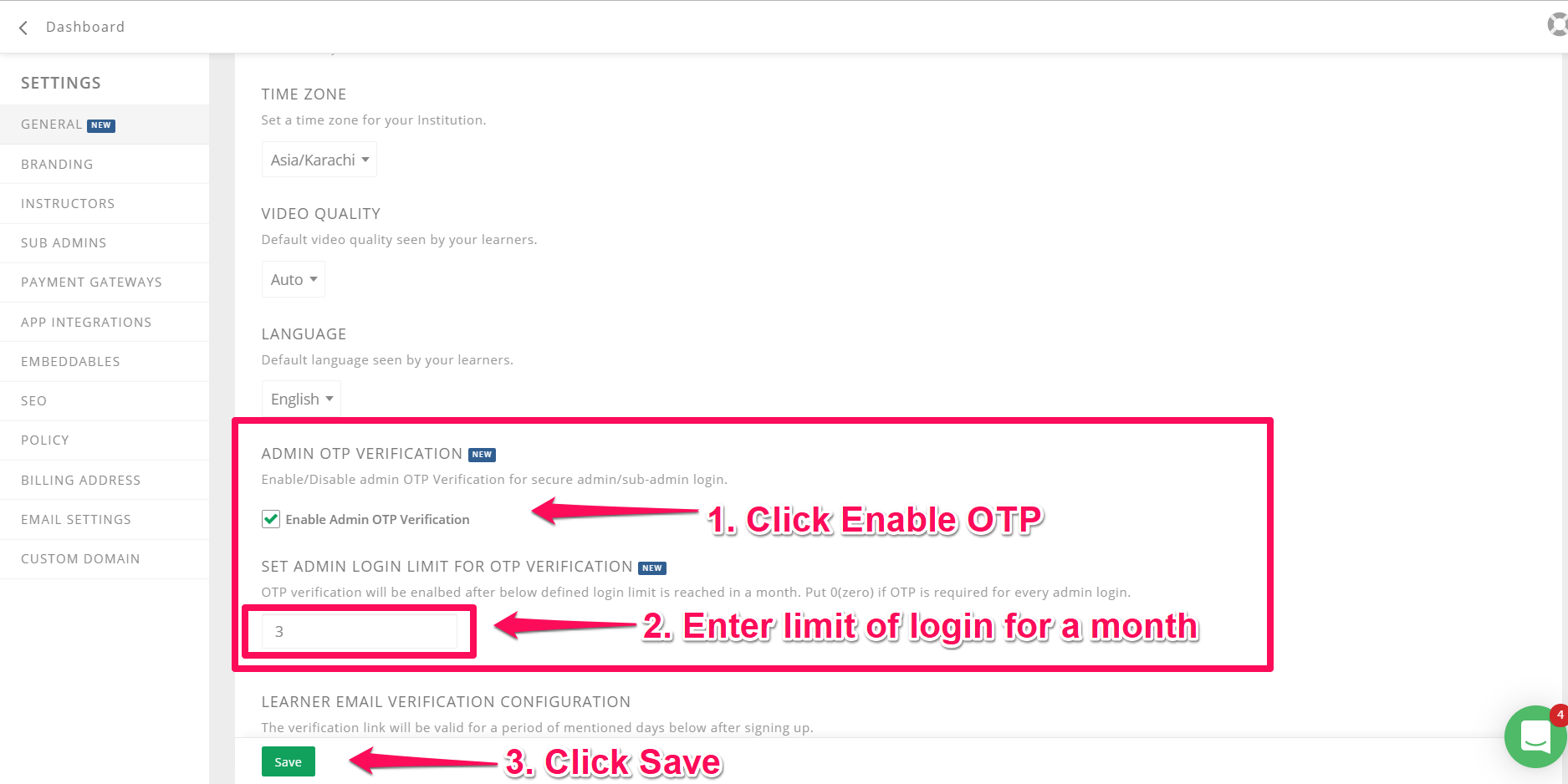 That is it. Now after the limit count is crossed, you will instantly get an OTP in your mobile. Make sure you have entered the correct mobile number in your admin panel.

Note: Incase, your mobile number has changed, please drop a mail to our support team at hello@learnyst.com

Did this answer your question? Thanks for the feedback There was a problem submitting your feedback. Please try again later.Yes No No results found