Having a branded and verified admin email ID helps you build more trust with the learners.
And once you register with Learnyst, you receive an email from Amazon SES asking you to verify your email ID.

Once you verify the email ID, transactional emails like onboarding emails, course purchase emails, subjective answer evaluation, replies to discussion posts will be sent as a notification to your learners' email IDs from your admin email ID.
Tables can't be imported directly. Please insert an image of your table which can be found here.
Note: Unless you verify your email ID, no transactional emails will be sent to your learners.
But we understand that you might miss out on the Amazon SES email.
So, you can request a verification email from your admin account, anytime you want.
And, here's how to do it,
Login to your admin account and head over to the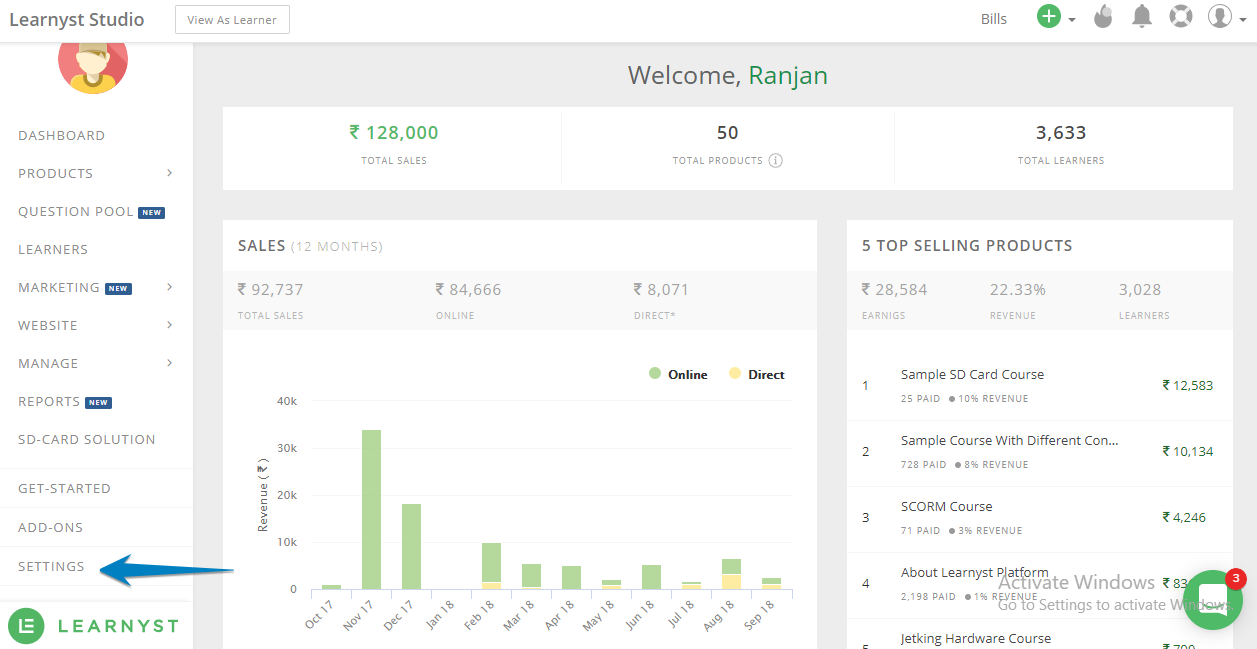 You will see a tab at the end of the left side navbar, saying Email Settings. Click on that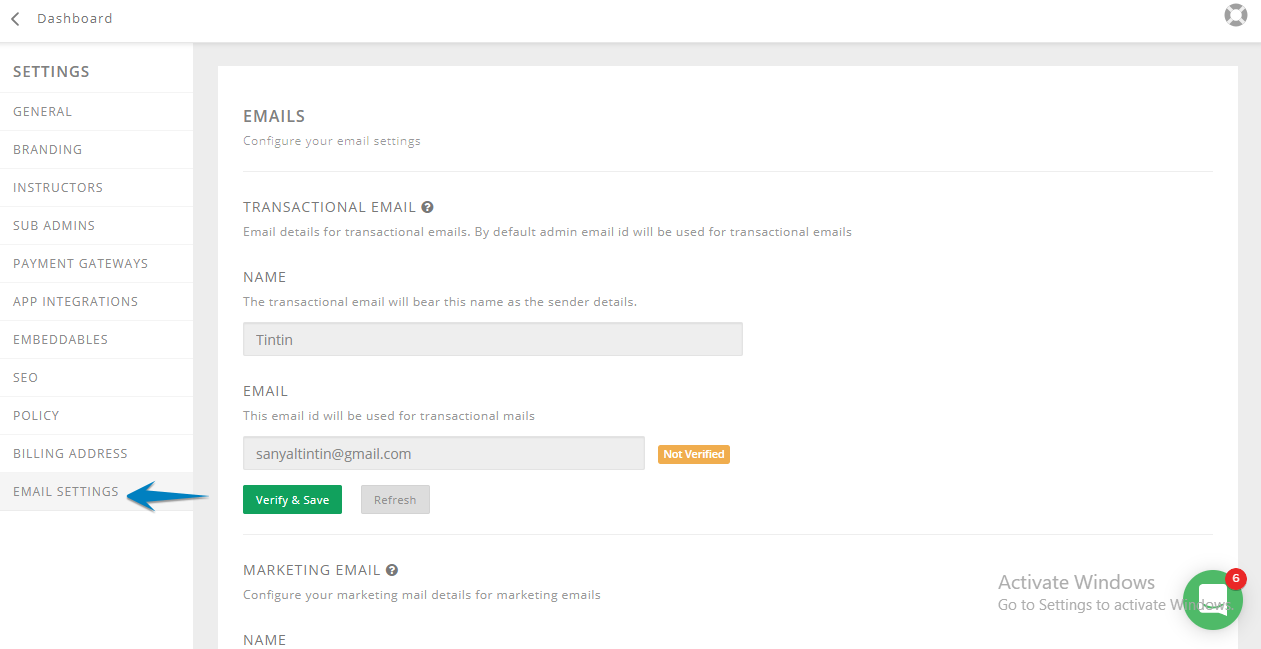 Now, if your admin email ID is unverified you will the unverified tag next to your email ID listed under transactional emails. Just below that, you will see the button saying "Verify & Save". Click on that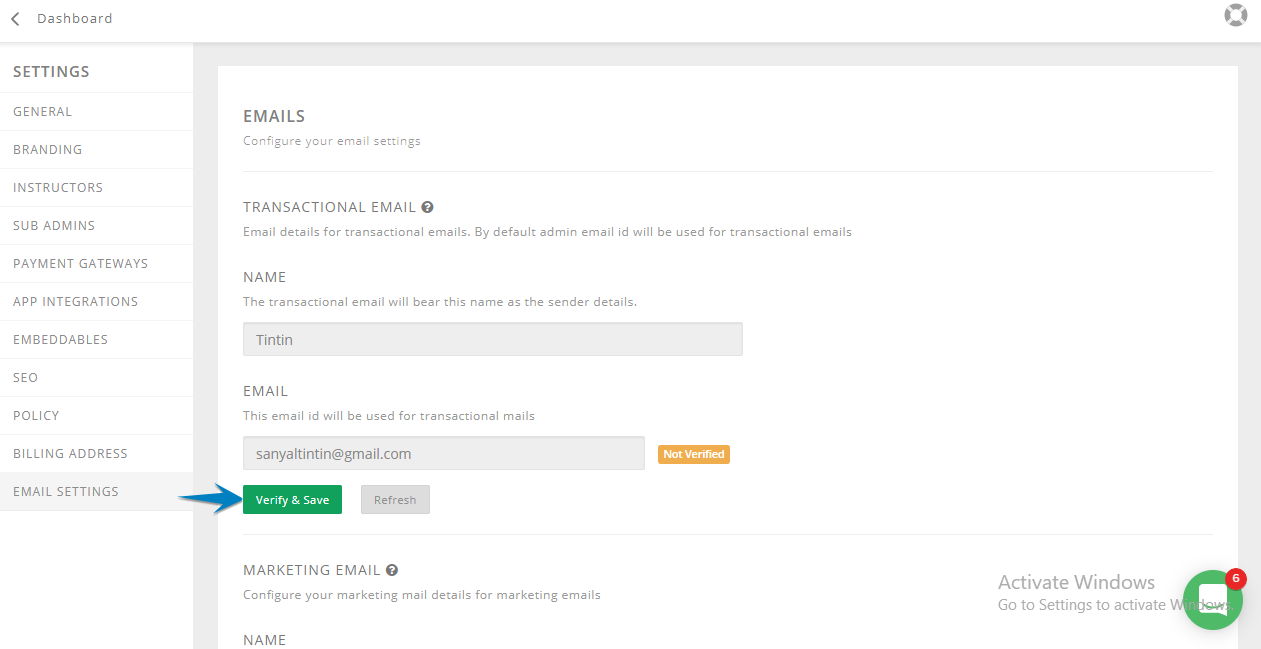 Soon, you will receive a verification email from Amazon SES. Open the email and click on the verification link

Note: If you want to change your email ID before verifying, please send us the new email ID on our support chat and we will update it and you will automatically receive the verification email.
Please verify the email ID to start using transactional emails. Once you click on the link, your email will show as verified in the admin dashboard.

Next, you may want to upload courses or mock-tests on your website and view your site as a learner.
Tables can't be imported directly. Please insert an image of your table which can be found here.
Important For new Users:
If you are a new admin, I highly recommend that you read the must-know tips to verify your learners'-support article, next.
Did this answer your question? Thanks for the feedback There was a problem submitting your feedback. Please try again later.Yes No No results found