Login into your admin dashboard. Select Reports from the Admin Dashboard and select a particular test series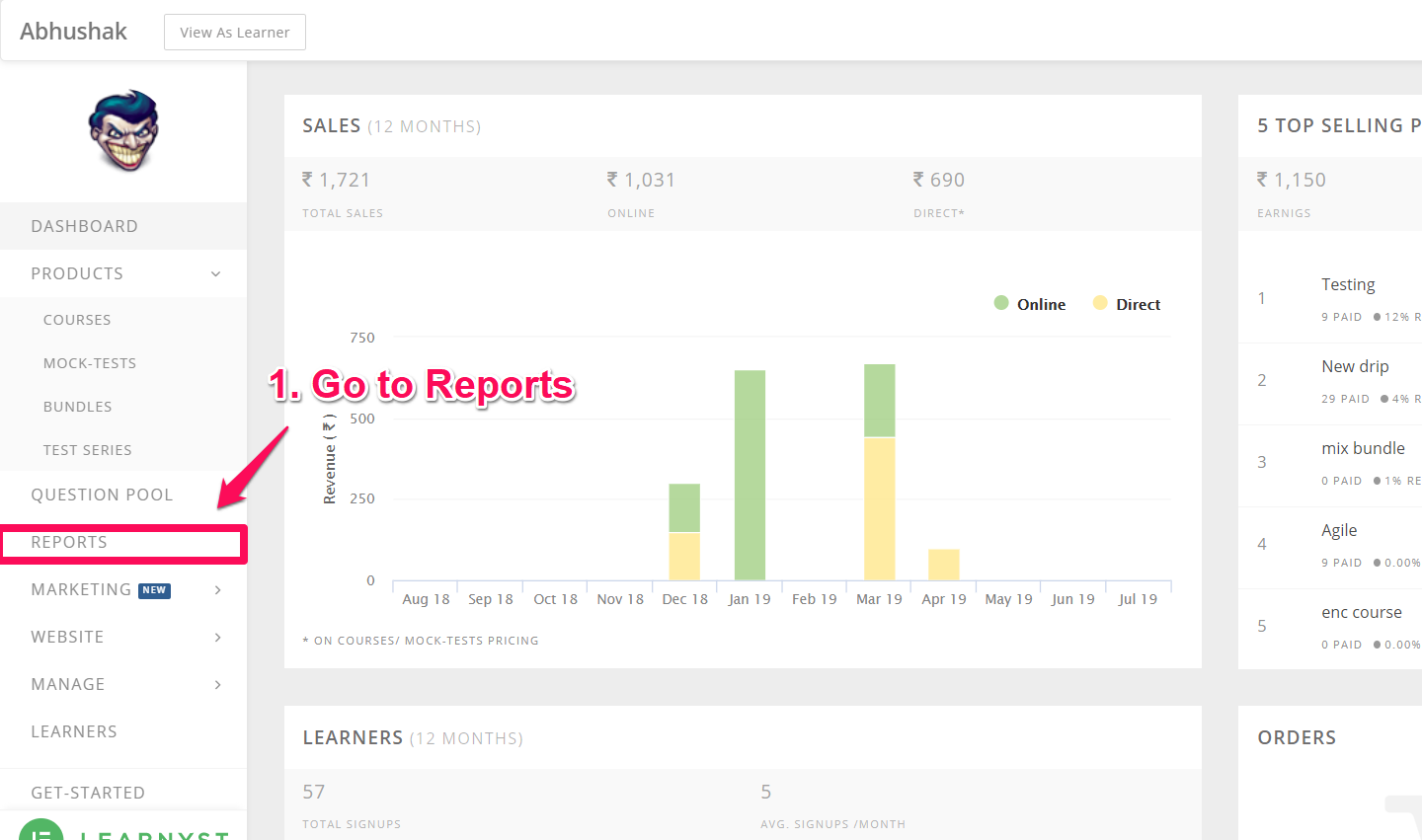 Within the test series option, select a particular test series.


Within the test series you will see the below reports
Overview and Test Score Distribution Report
The overview section shows how many sets and tests have been created and published.
The test score distribution will show the score secured by most of your students in tests appearing across all sets.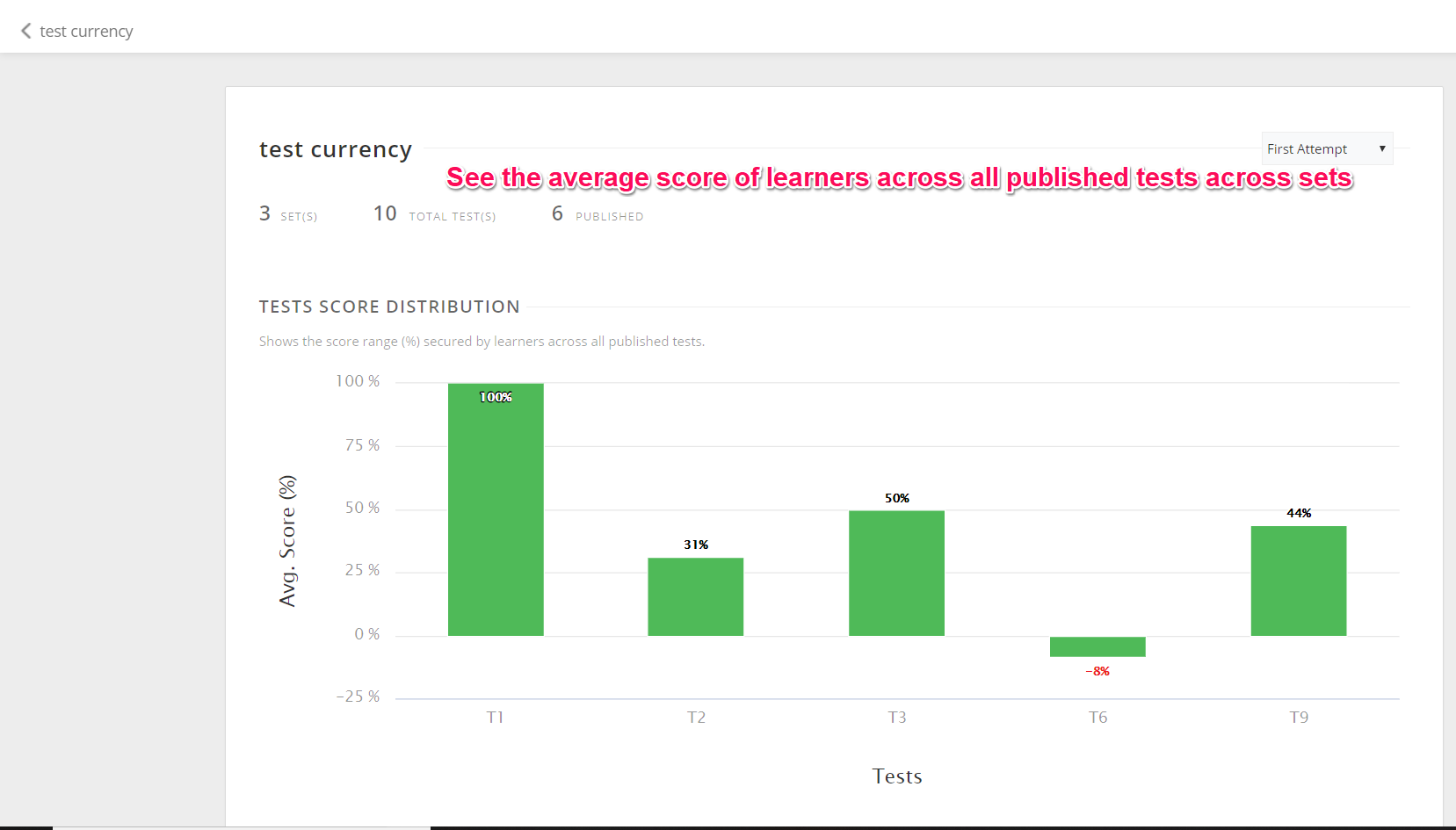 Tests Report
Want to know the set wise test breakup and the average score secured by learners? The test report gives you the answer for these questions.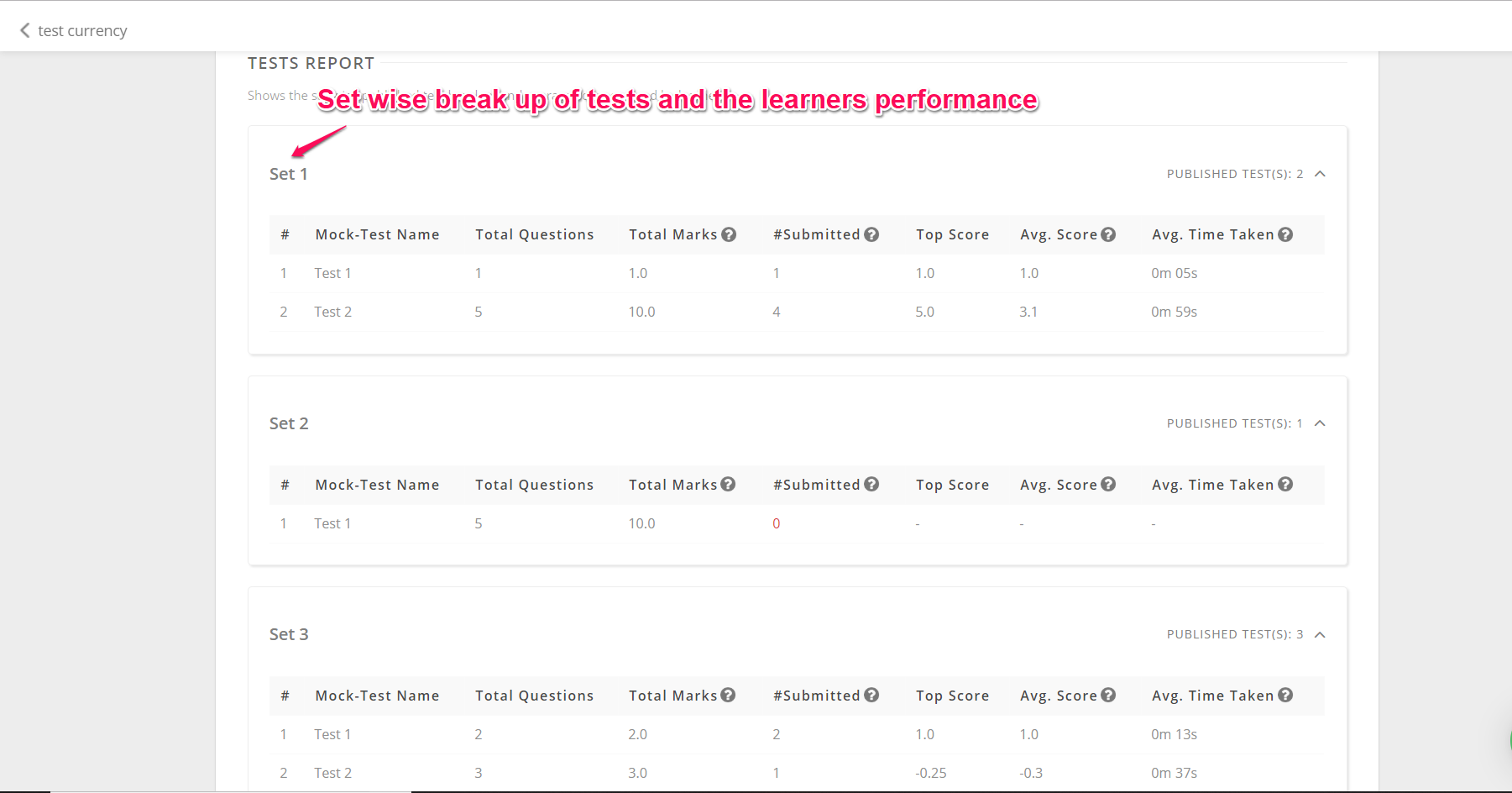 To get the section wise breakup of the tests you need to click on a test.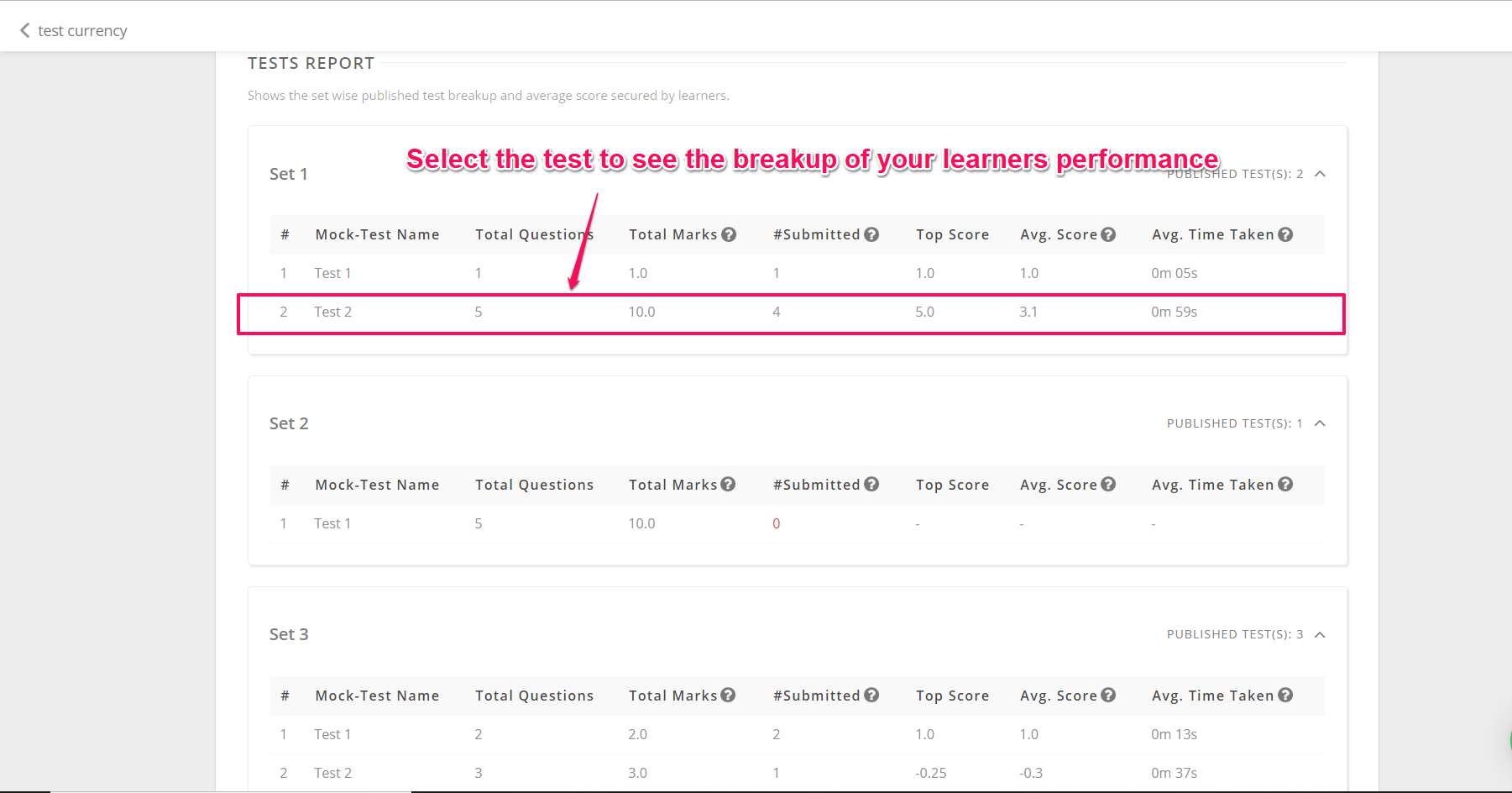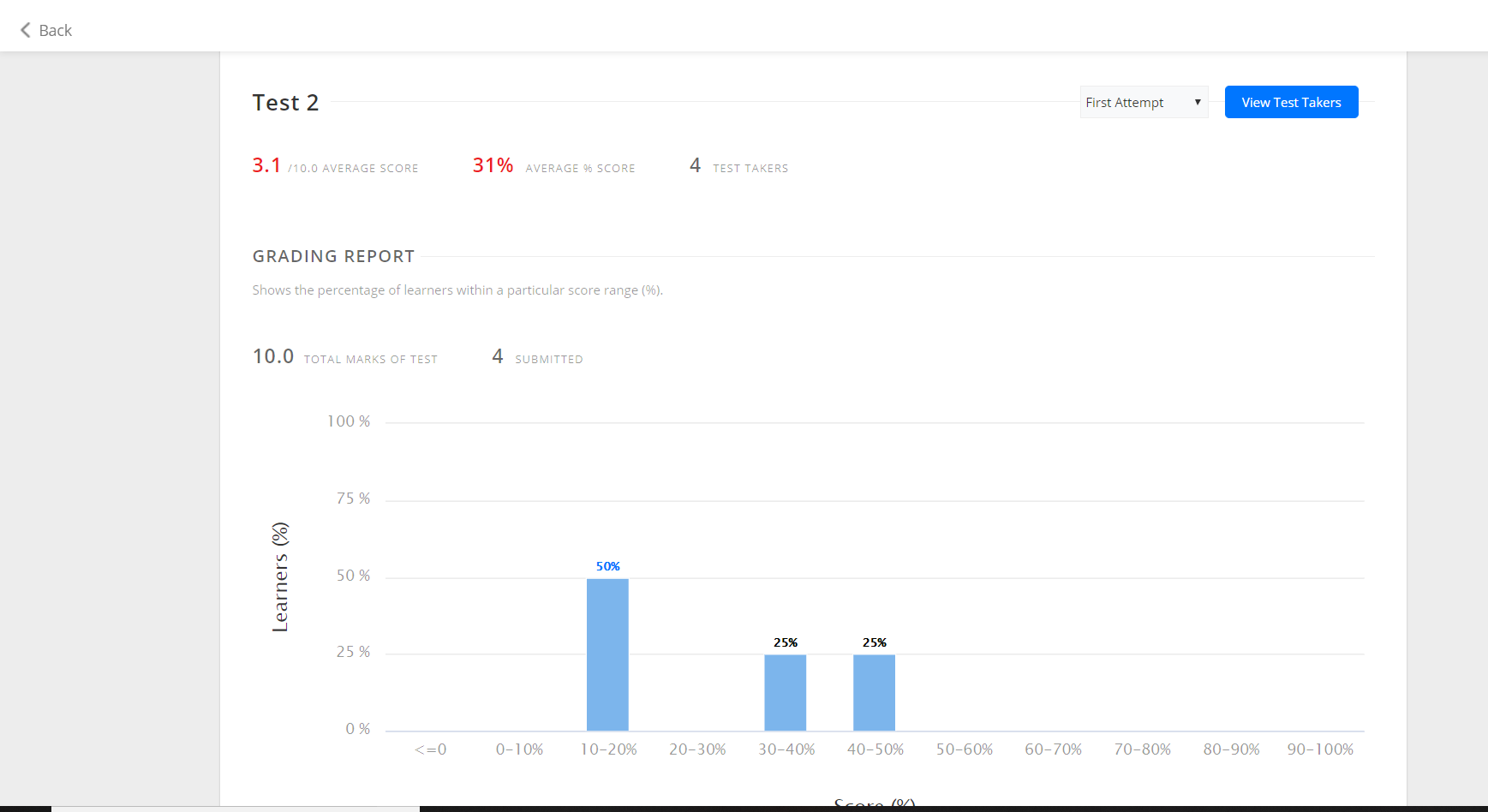 To know more about how to view learner performance in test series, you can read the support article mentioned in the link.
Did this answer your question? Thanks for the feedback There was a problem submitting your feedback. Please try again later.Yes No No results found