Once you set up your landing page and verified your admin email id, you would definitely like to know how your site appears to your learners.
You can easily check this with just a click of a button.
To check how your site appears to your learners, go to Admin Dashboard, click on the button saying "View As Learner".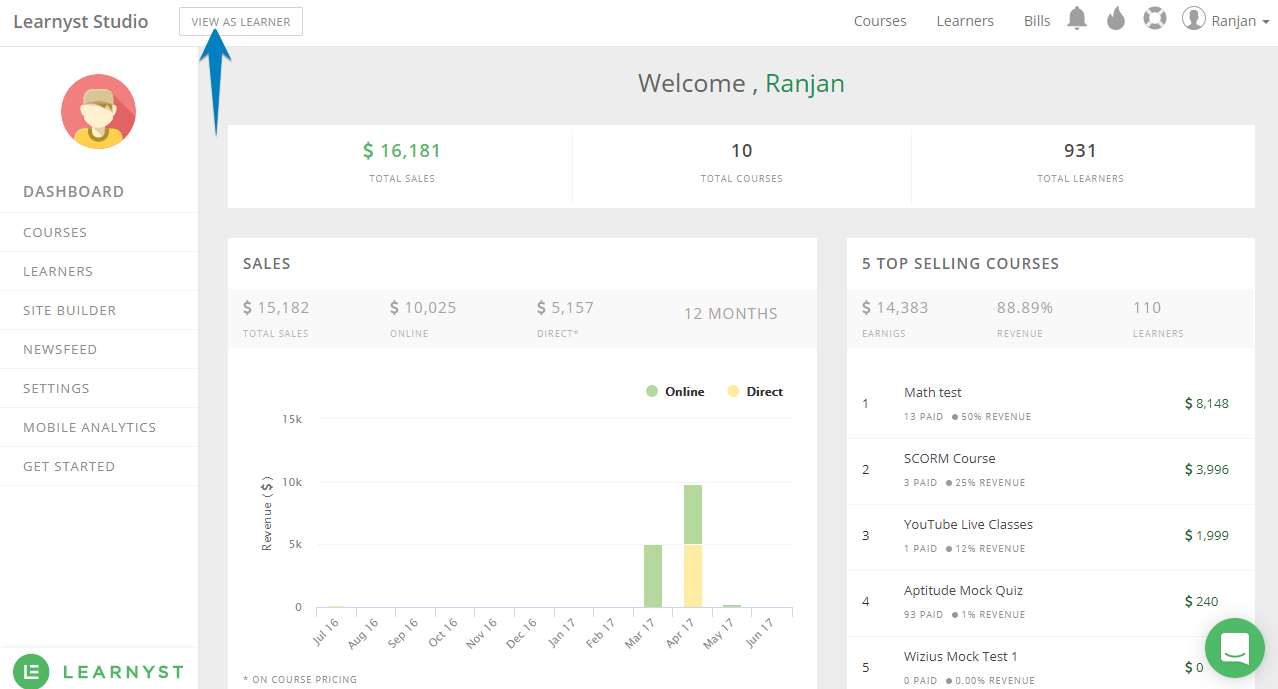 This will take you to the student view of your academy. After your student has verified his/her email id, they should see an image like this.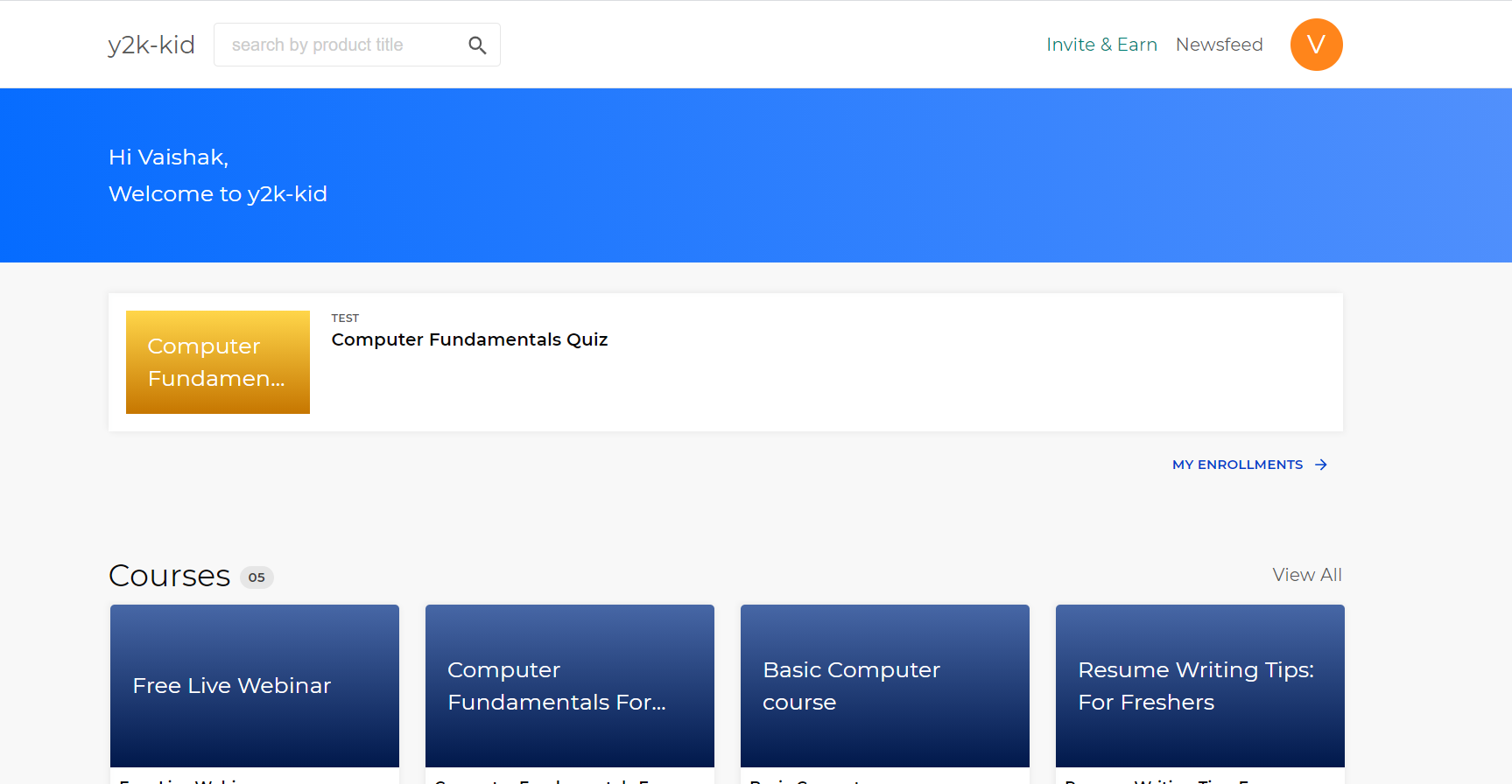 Tables can't be imported directly. Please insert an image of your table which can be found here.
Note: However, if you are clicking the view as a learner button for the first time as an admin, you will get a screen that looks like this.

You will get this message, even though you may have verified your admin email.
Don't worry! You are now trying to access your academy as a student, so the system will send the email verification, considering you as a student.
To enroll in your academy using your admin email id, go to your mailbox and check for the mail from learnyst. Click on confirm to confirm the email id.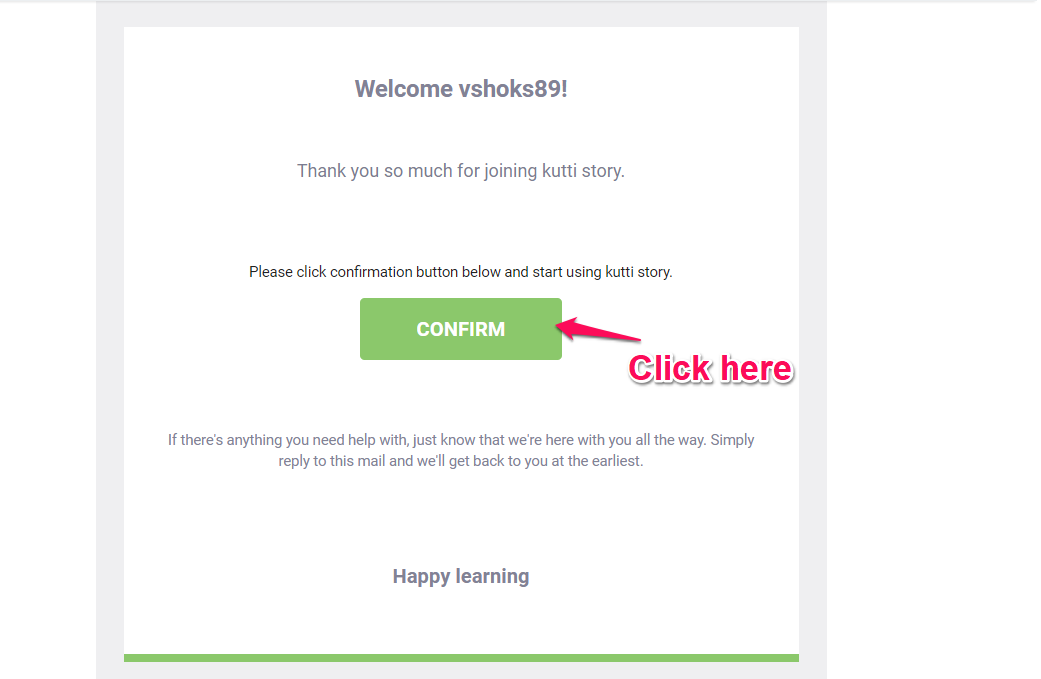 After you confirm your email id, the verify your email id message will vanish.

When you view your school in learner mode, you will see the courses you have enrolled in your school under the My enrollments section.


To see all the courses or mock-tests that you offer, click on the View all button next to the courses or mock-tests.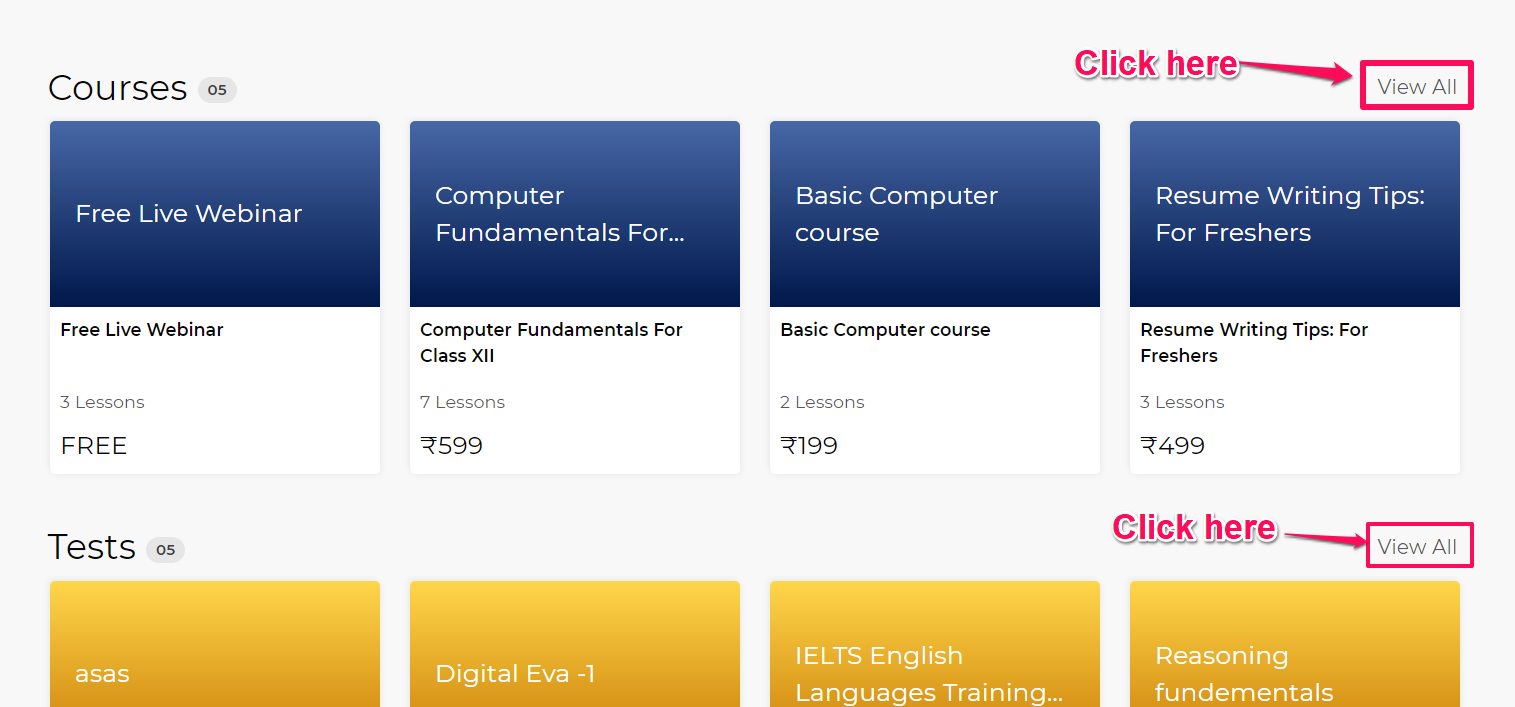 Congratulations. You have now viewed your academy as a learner and also verified your learner email id.
Next, go ahead and start creating more courses that your students will love to learn.
Did this answer your question? Thanks for the feedback There was a problem submitting your feedback. Please try again later.Yes No No results found