Lesson tagging is important when you release a course with too many lessons.
Suppose you have a CAT course with over 200+ lessons. Your student may want to learn the verbal part in the CAT exam.
With the lesson tag feature, students can search for "verbal" and get all the lessons that are tagged "verbal". They needn't manually search through your 200+ lessons.
In this article, let me show you how to tag individual lessons. (Watch video from 6:23s-6:54s)
How To Access Lesson Tags
First, go to courses from your admin dashboard and select the desired course.

Next, go to course builder and click on the lesson you want to tag.

Within the lesson builder, select the appropriate lesson tag.

Congratulations. Your lesson has been tagged. Please note that you have to manually tag individual lessons. In the future, we will try to include bulk tagging.
And this is how it will appear for the learners.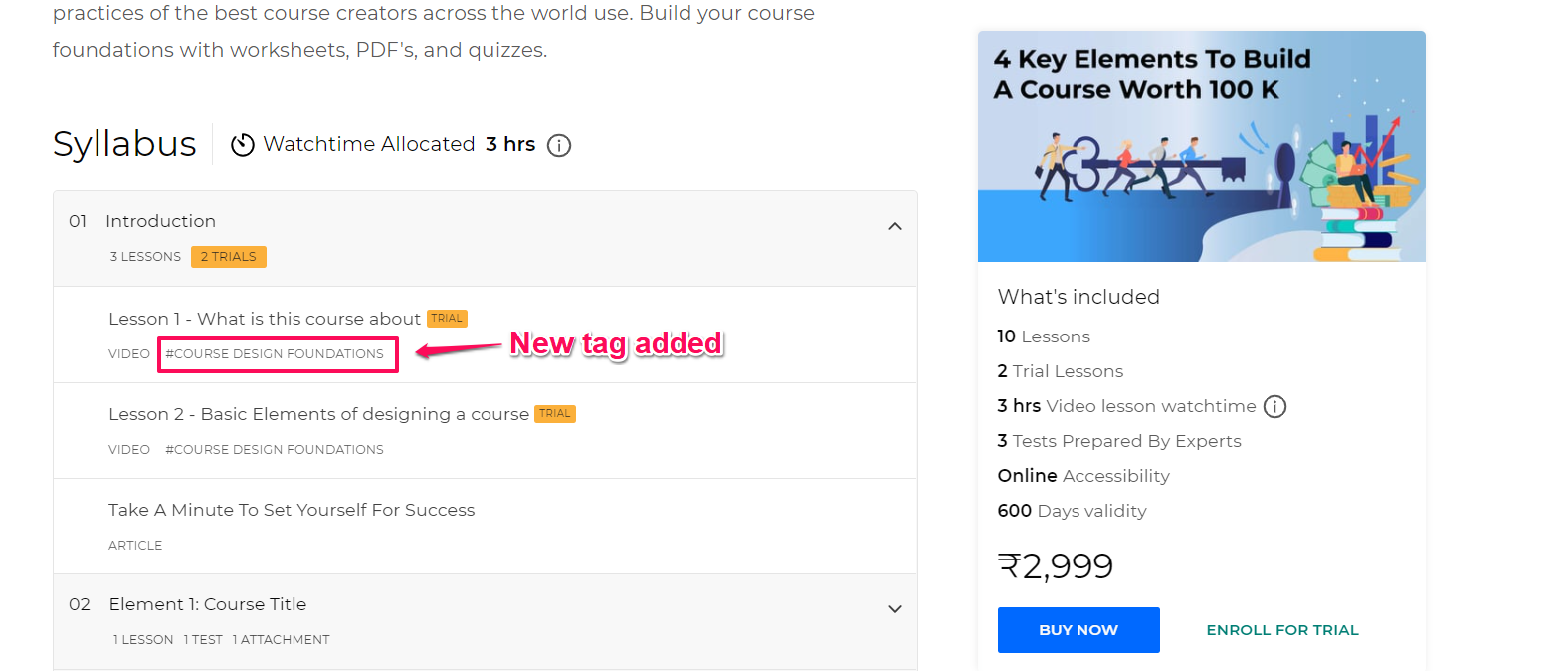 Conclusion
To know more about tags, check out the content tagging master guide for more details.
We also have launched the new watch time restriction feature. Check the support guide to know more.
Did this answer your question? Thanks for the feedback There was a problem submitting your feedback. Please try again later.Yes No No results found