In this article, let us see how to organize your newsfeeds using tags. First, go ahead and create a relevant tag if you haven't done it yet.
Next, let us see how to add a newsfeed post to this tag. In the create a tag support article, I created an IELTS Reading passages tag. I will be using that tag here.
How To Access NewsFeed Tags
First, let us go to Newsfeed from the admin dashboard.

Click on the create button to create your post.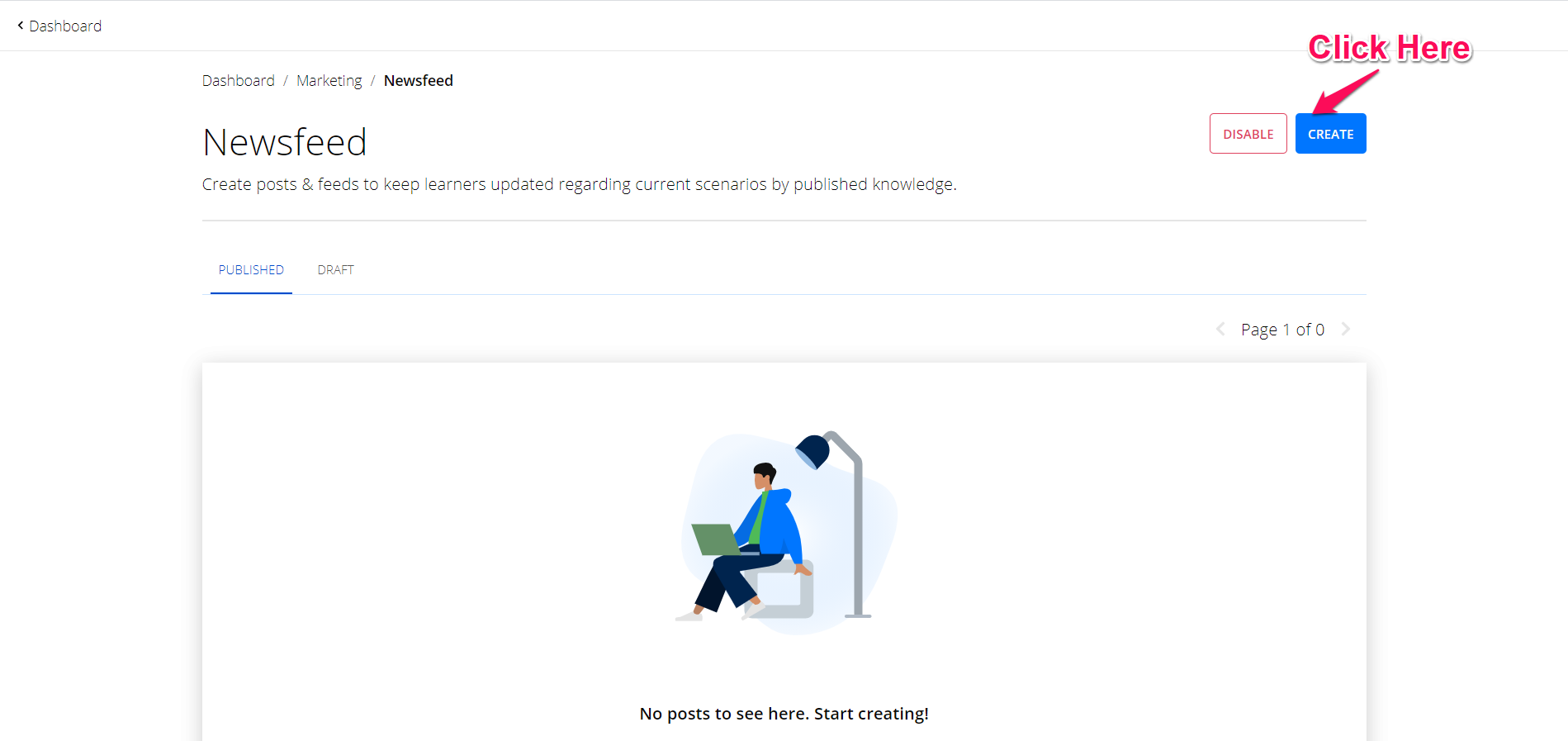 Give a proper post title & category and select create.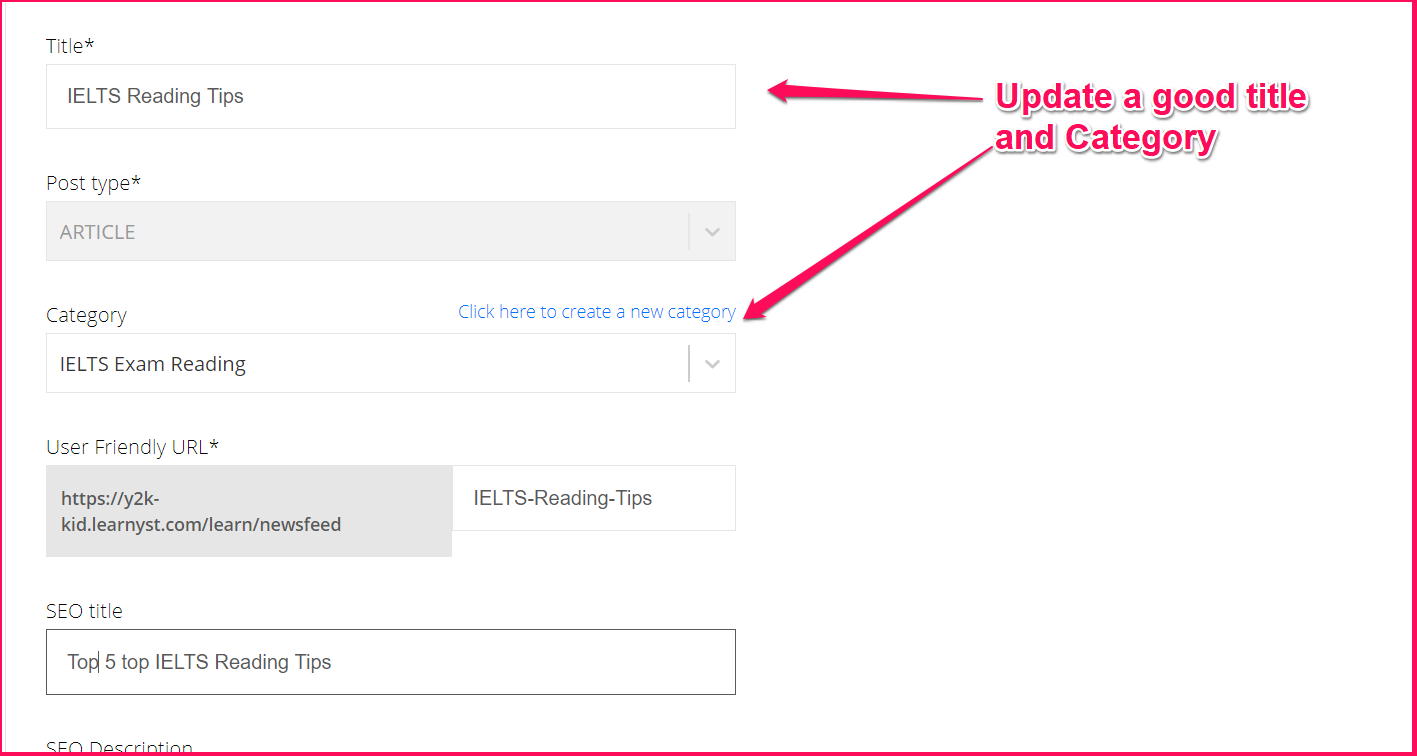 Scroll down to the tags section. Select the right tags and click Save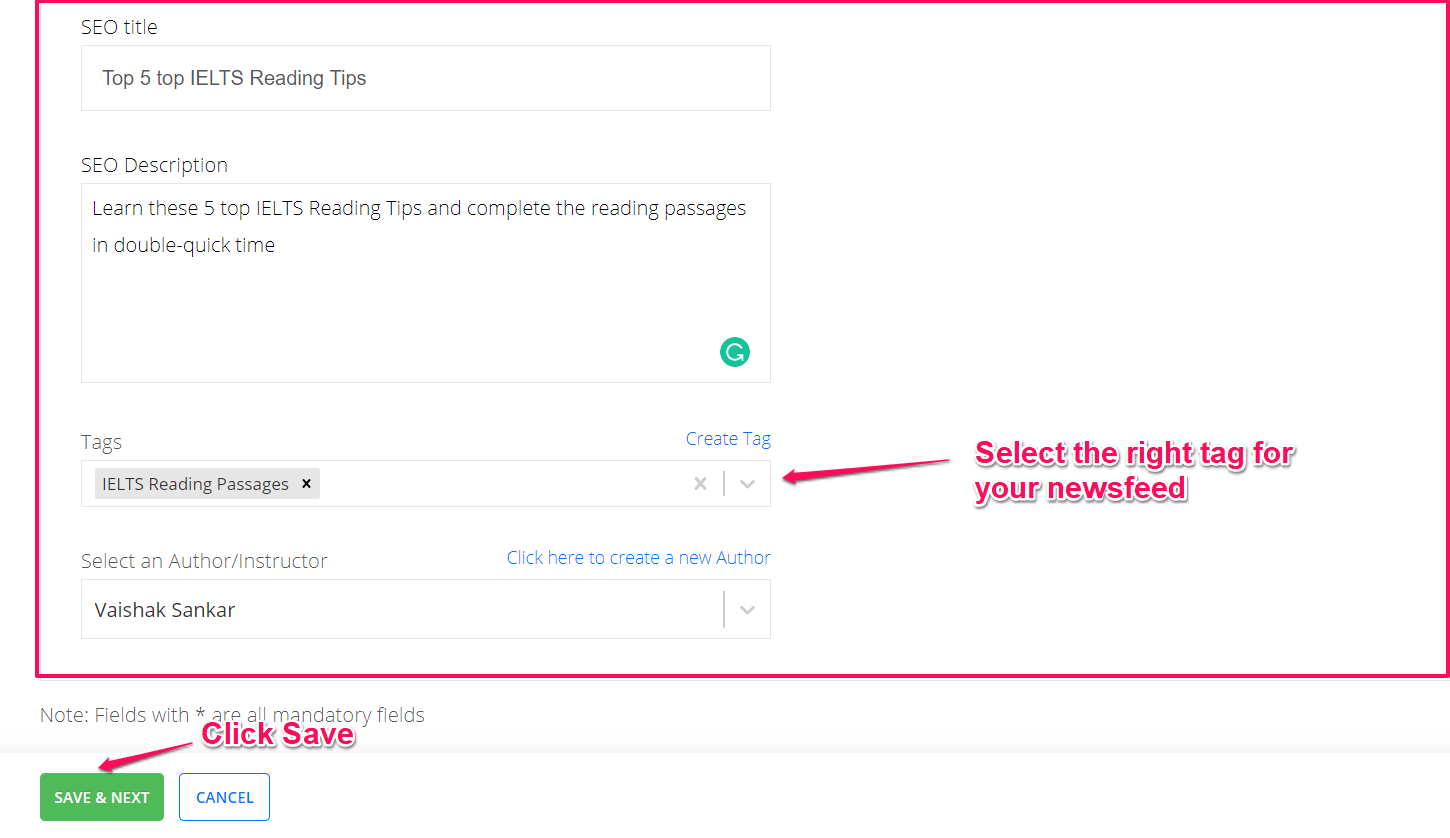 Type in your blog post, and click on Finish and Save.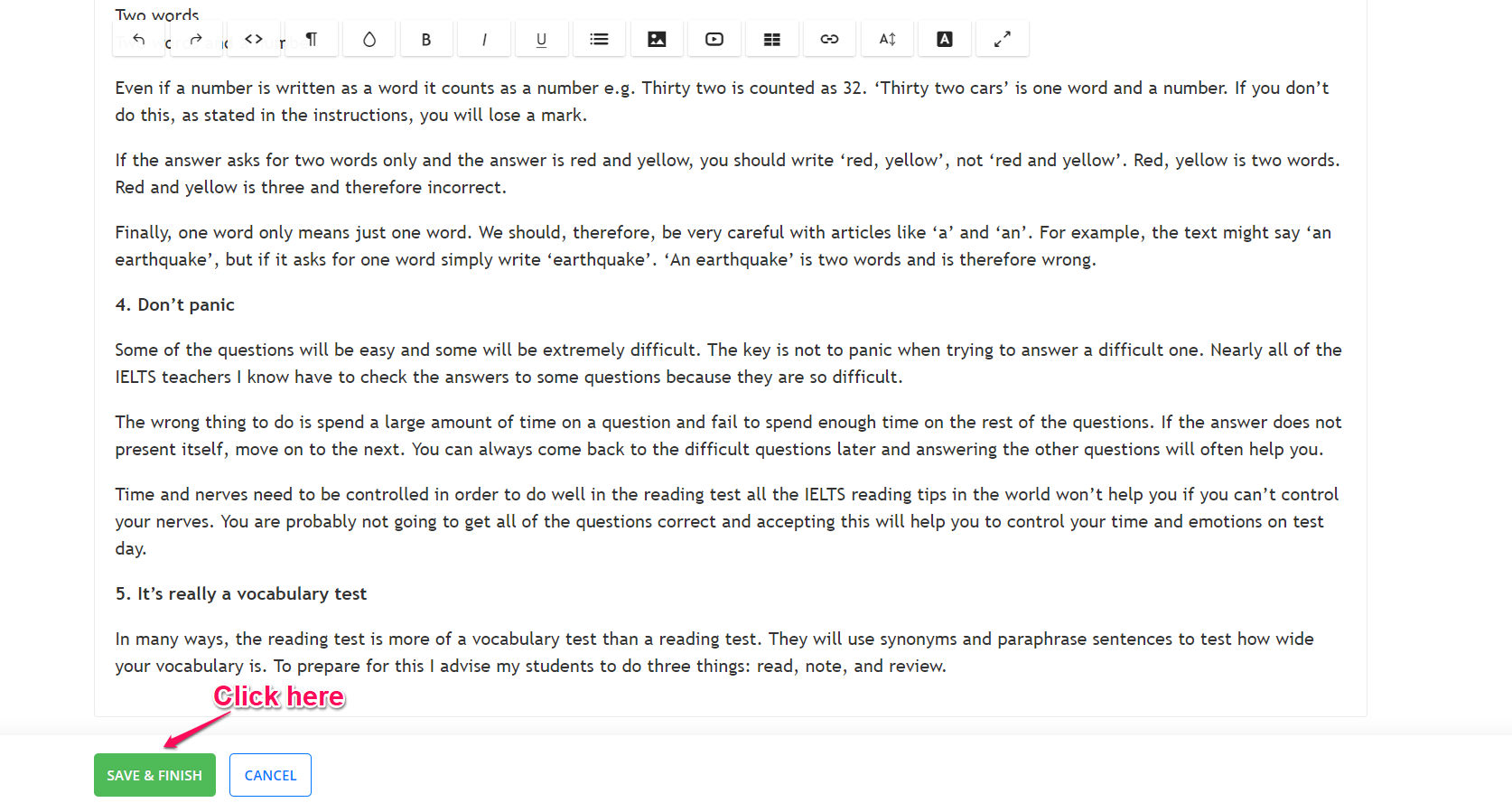 Next, click the Publish button to publish your blog post.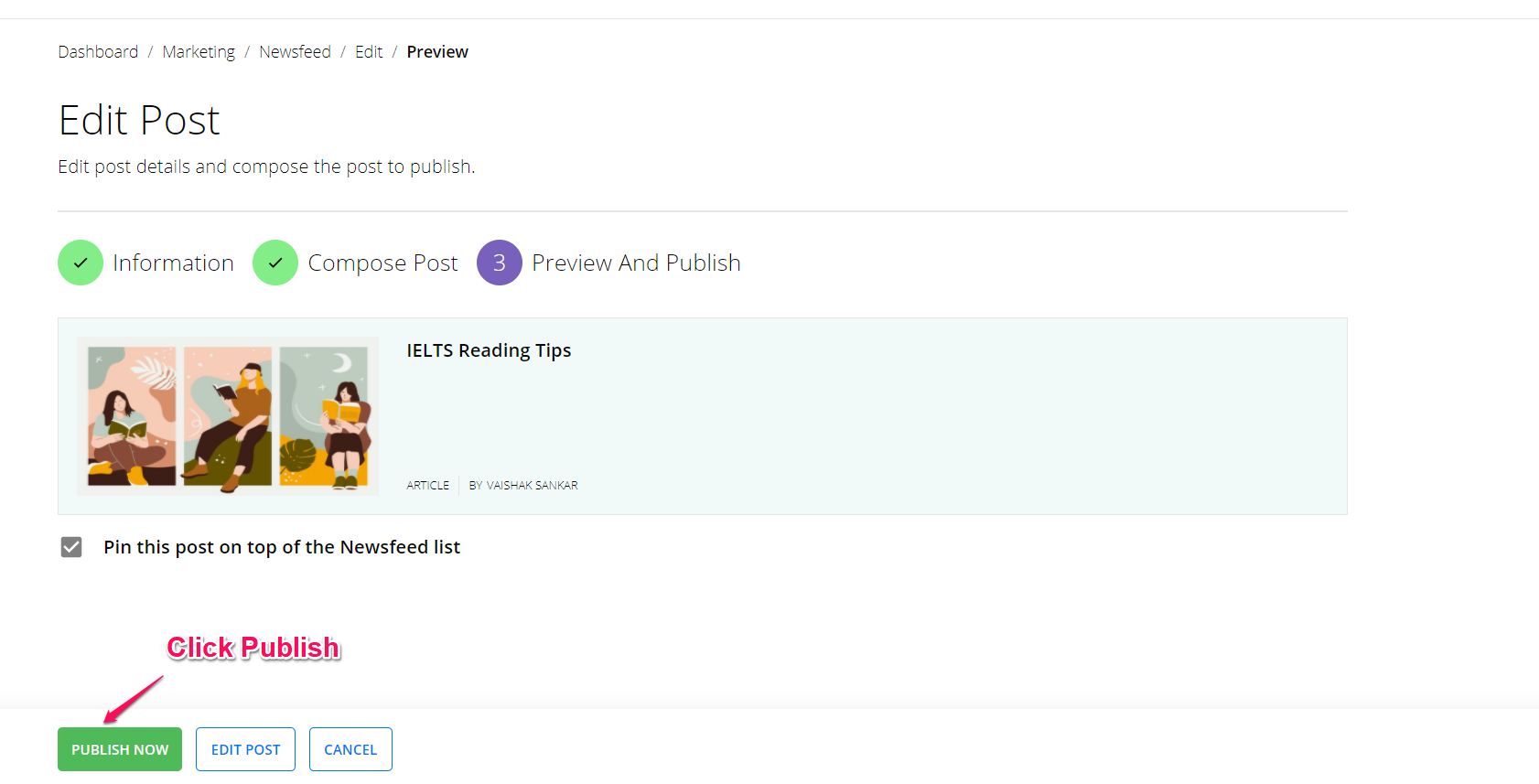 Now, go back to your tags from the admin dashboard. Here, you will see that the newsfeed has been added. You will find the earlier 0 replaced as 1.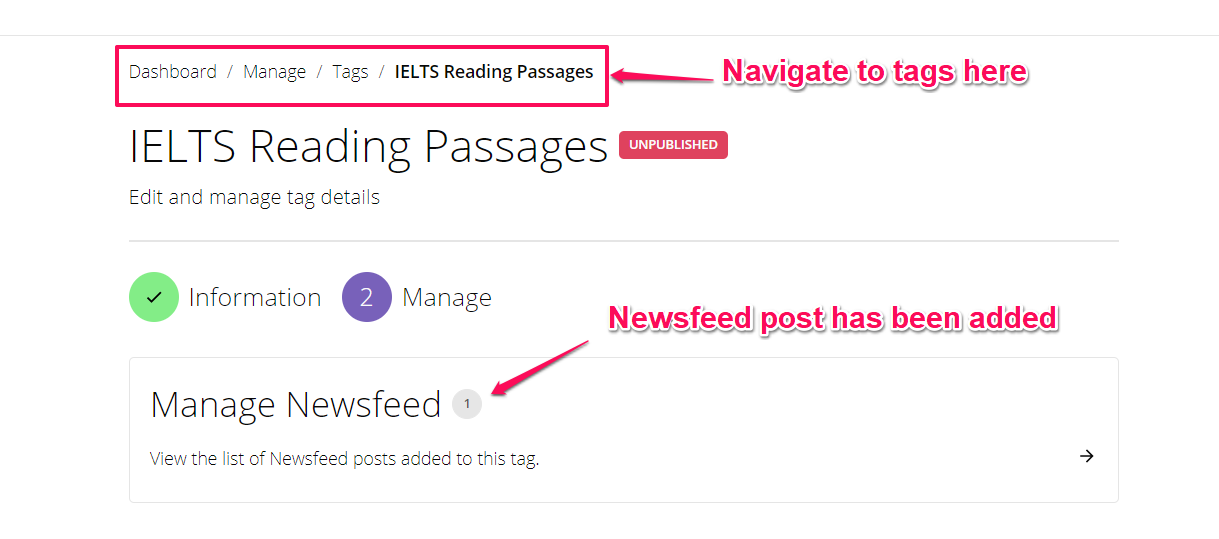 Now, click on Publish to make the tag LIVE. Click on publish to make the tag LIVE.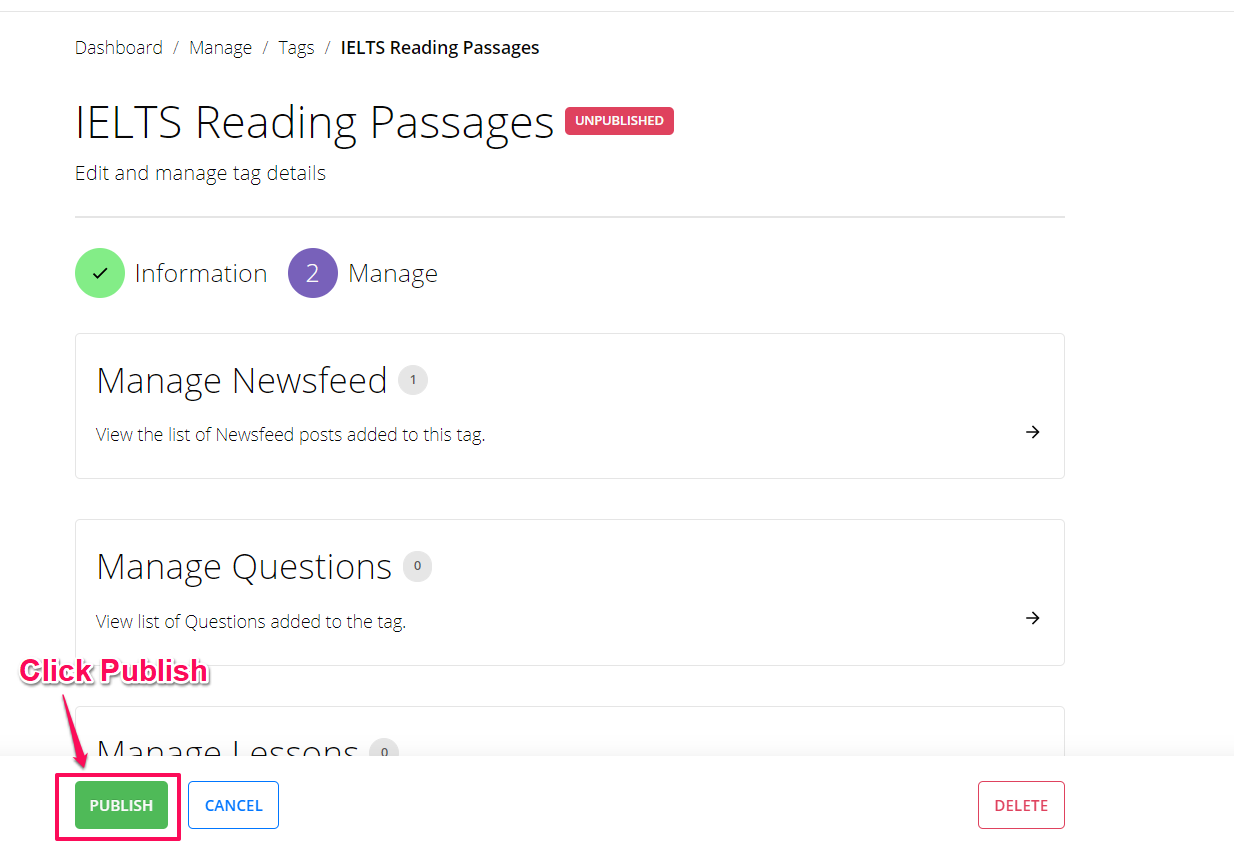 You will get a pop-up message on top. Click Publish.

If you have blog posts in your newsfeeds, make them live, and add them to your tag.
using the above approach. Students can now find the articles from their newsfeeds.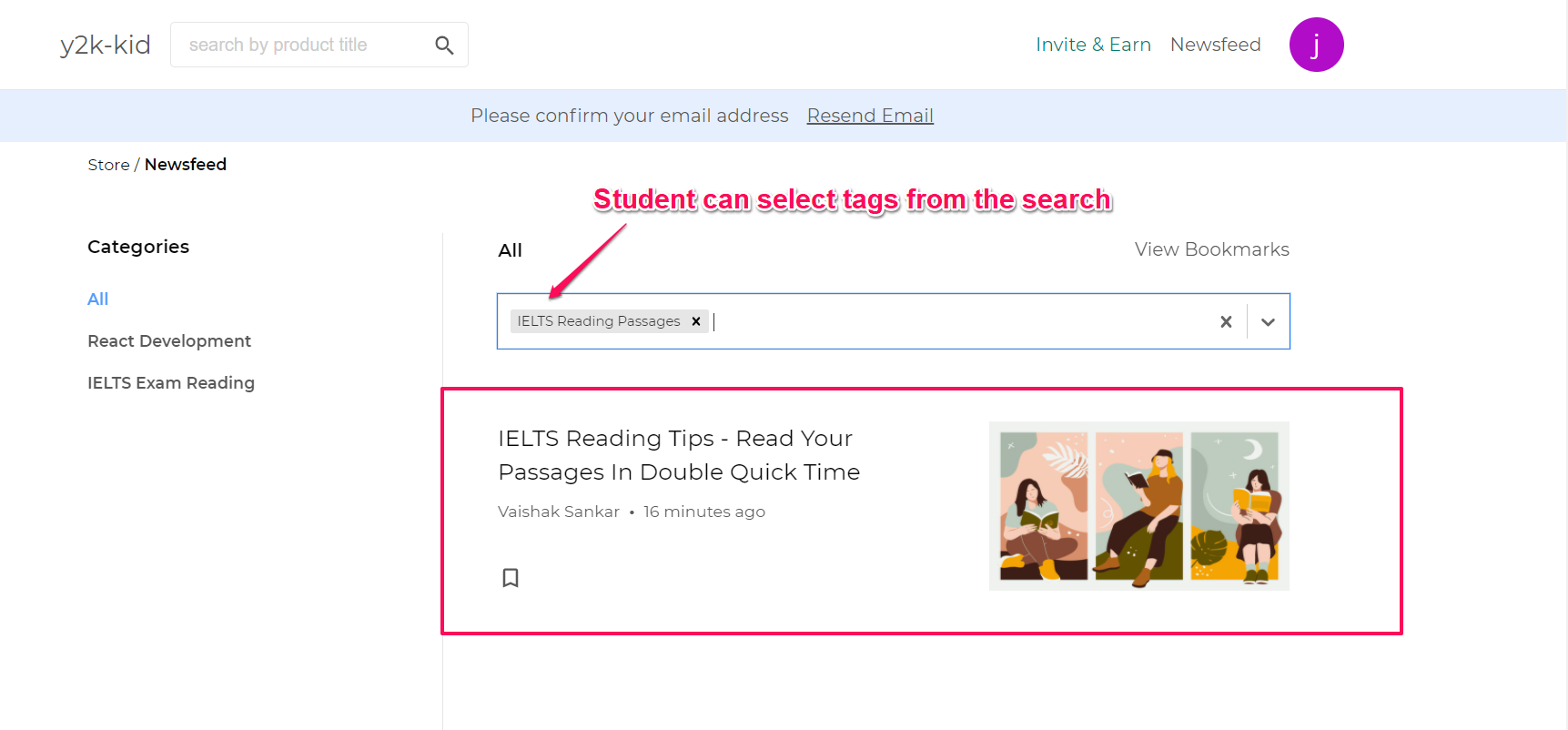 Conclusion
Hope this article, helped you to use tags to organize your newsfeeds.
With the new tags, your students will be able to view all the contents labeled in that tag.
To know more about tags, check out the content tagging master guide for more details.
Did this answer your question? Thanks for the feedback There was a problem submitting your feedback. Please try again later.Yes No No results found