Reports are one of the most important features that helps admins understand the performance of their academy.

Log in to your admin panel and click on 'Reports' on the left side panel.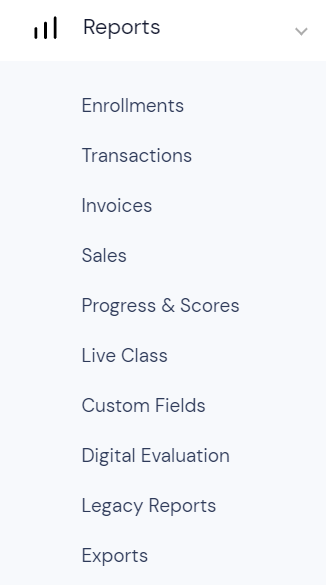 Enrollments Report
This report shows the total number of student enrolments for all products.


Transaction Report
This report shows the total number of transactions with Learner details and Product Details.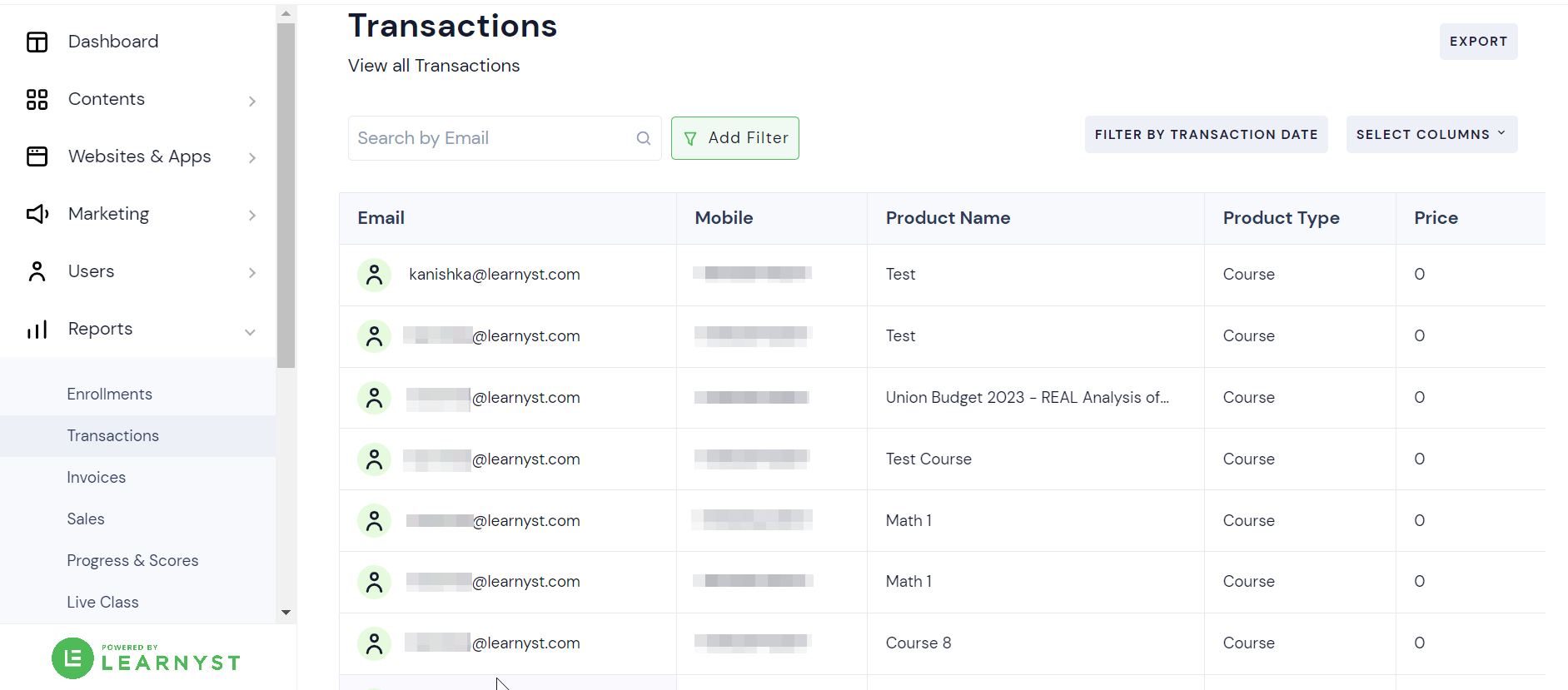 Invoices Report
This report shows the invoice details. The report contains useful fields like Billing Address, Tax Applied, Price, Purchase Date and Downloadable Invoice.
Below attached are a couple of screenshots for the same.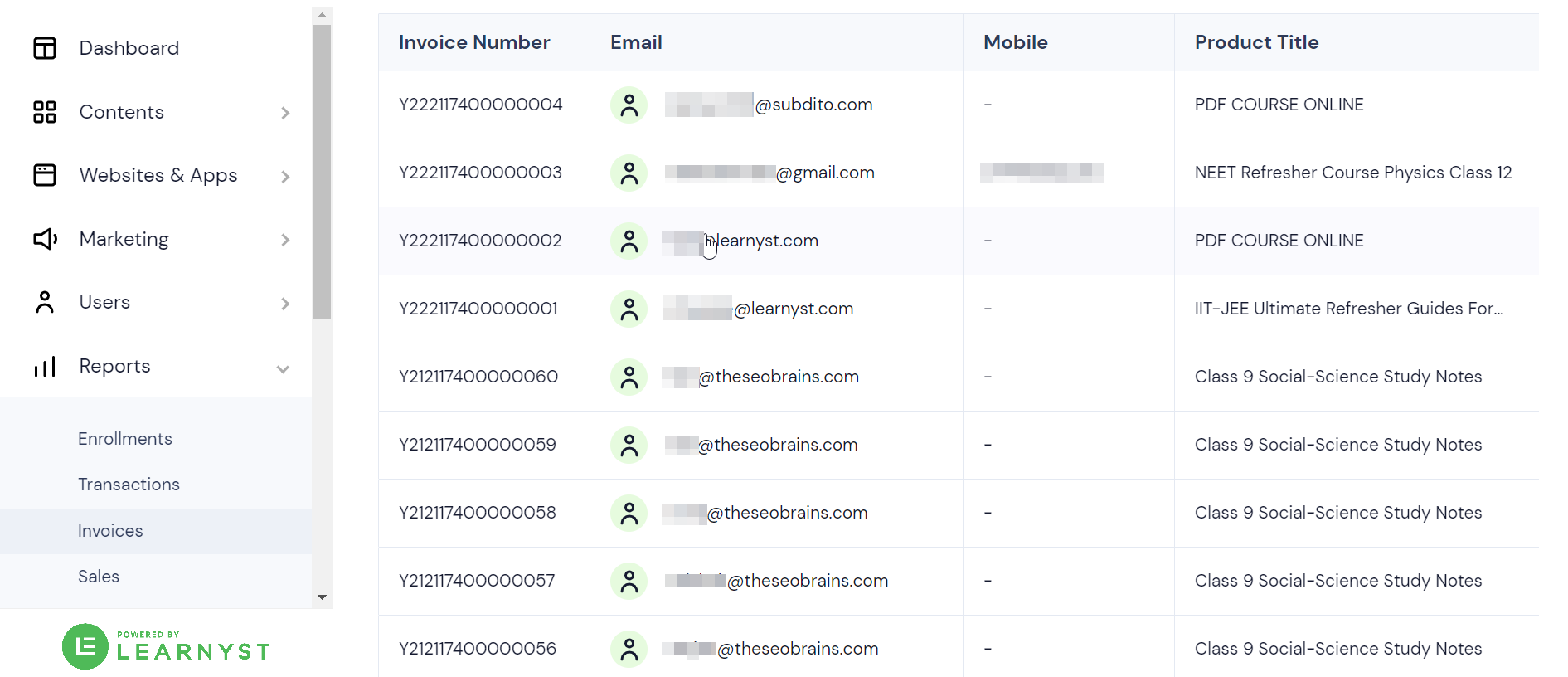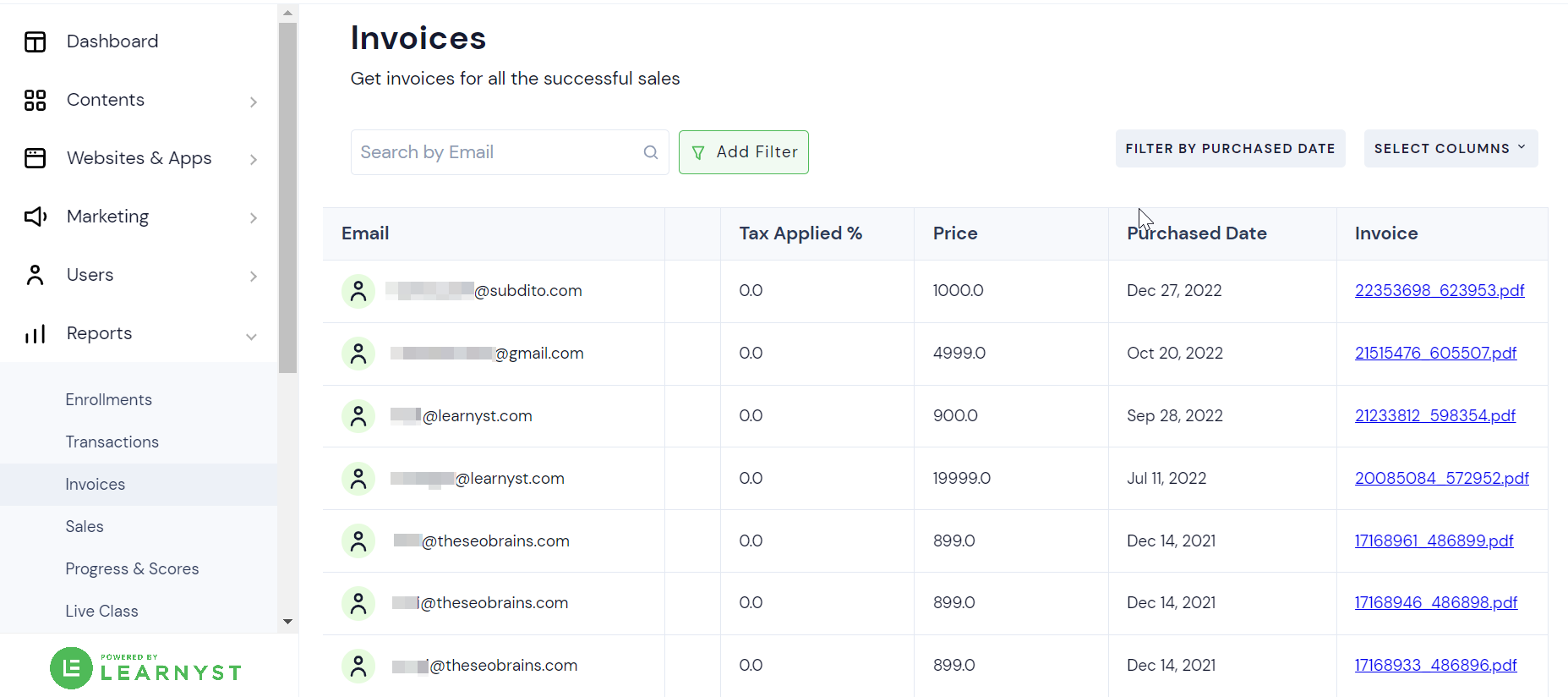 Sales Report
The sales report gives a good clarity on the total number of sales. Using this the admin can understand which products that have had the most number of sales.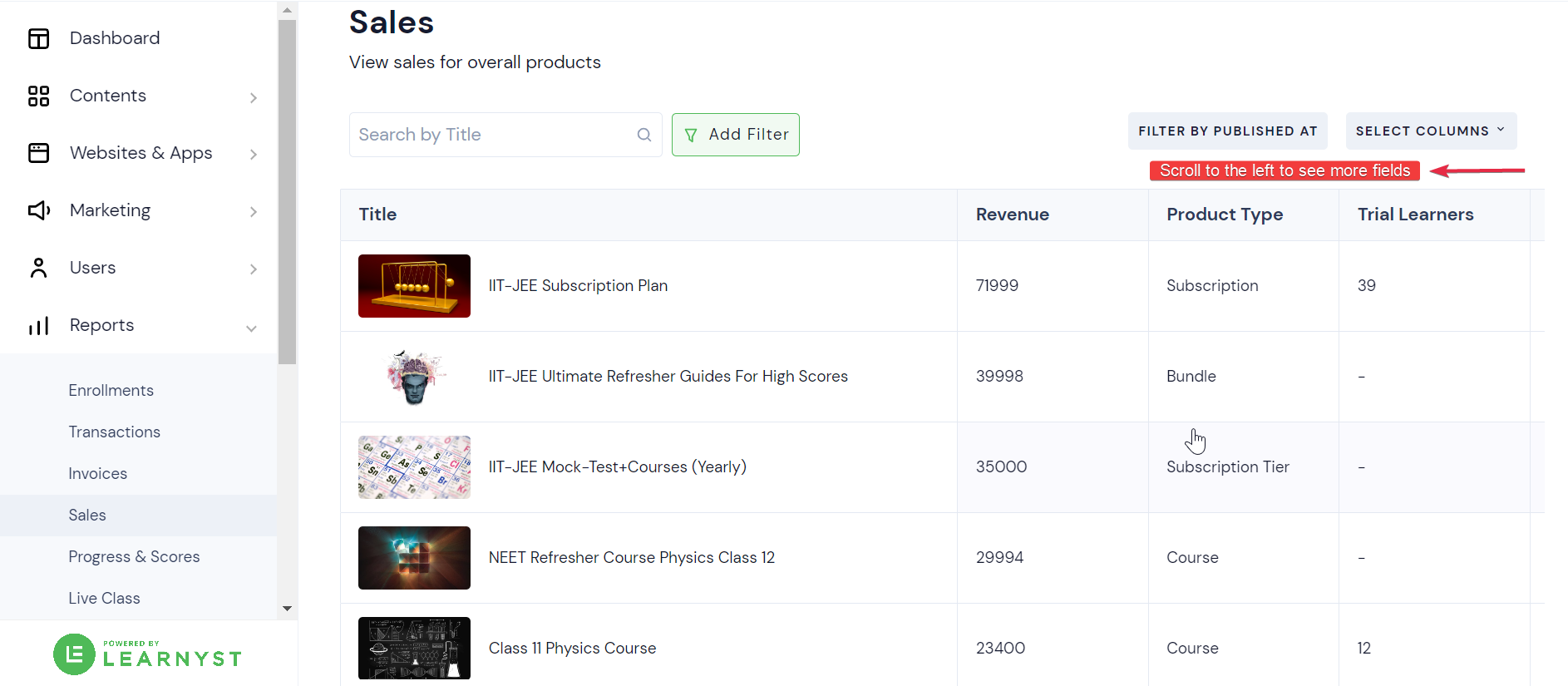 When you click on a product, it goes one step deeper and shows the number of learners that have purchased that course.


Progress and Score Reports
A complete analysis of your course, test series and bundles performance.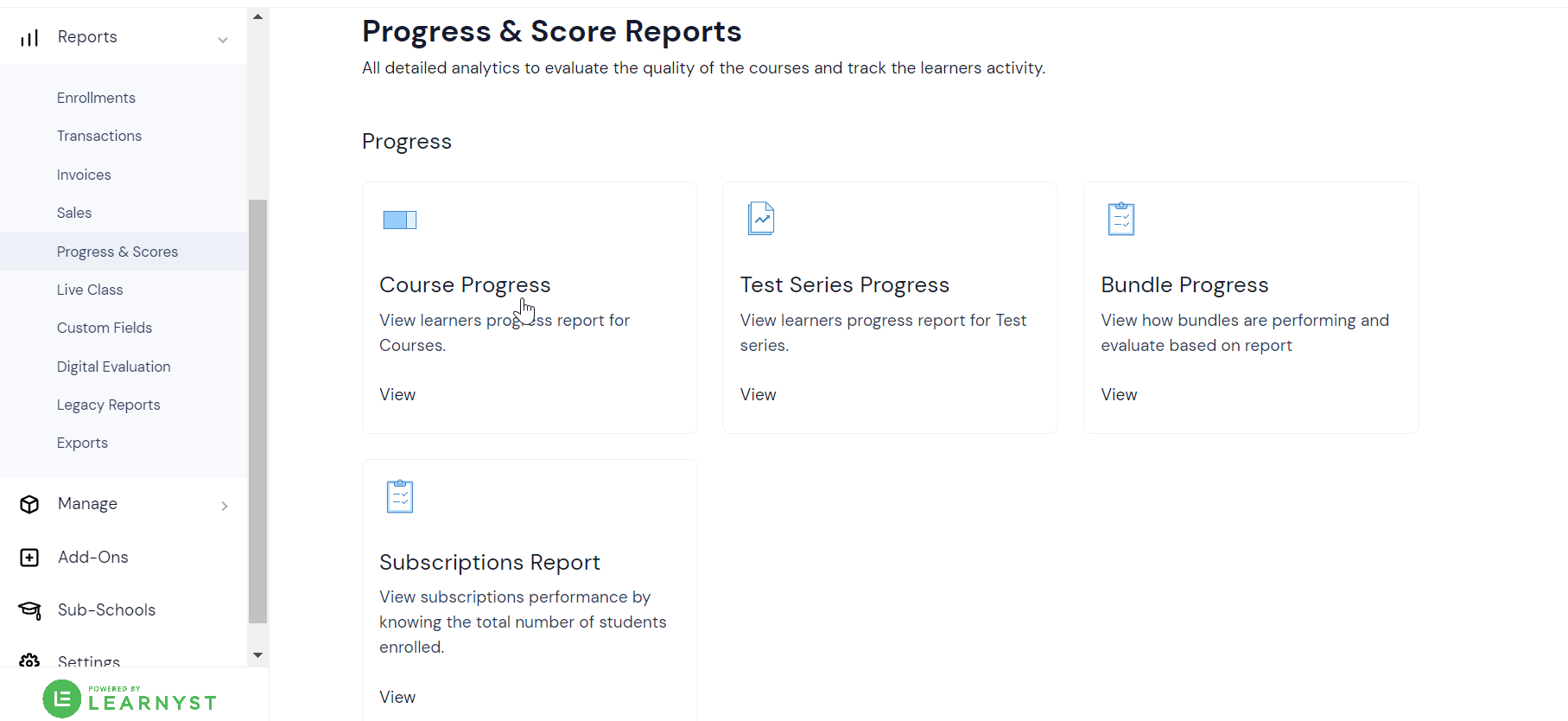 Each row is clickable in the below interface.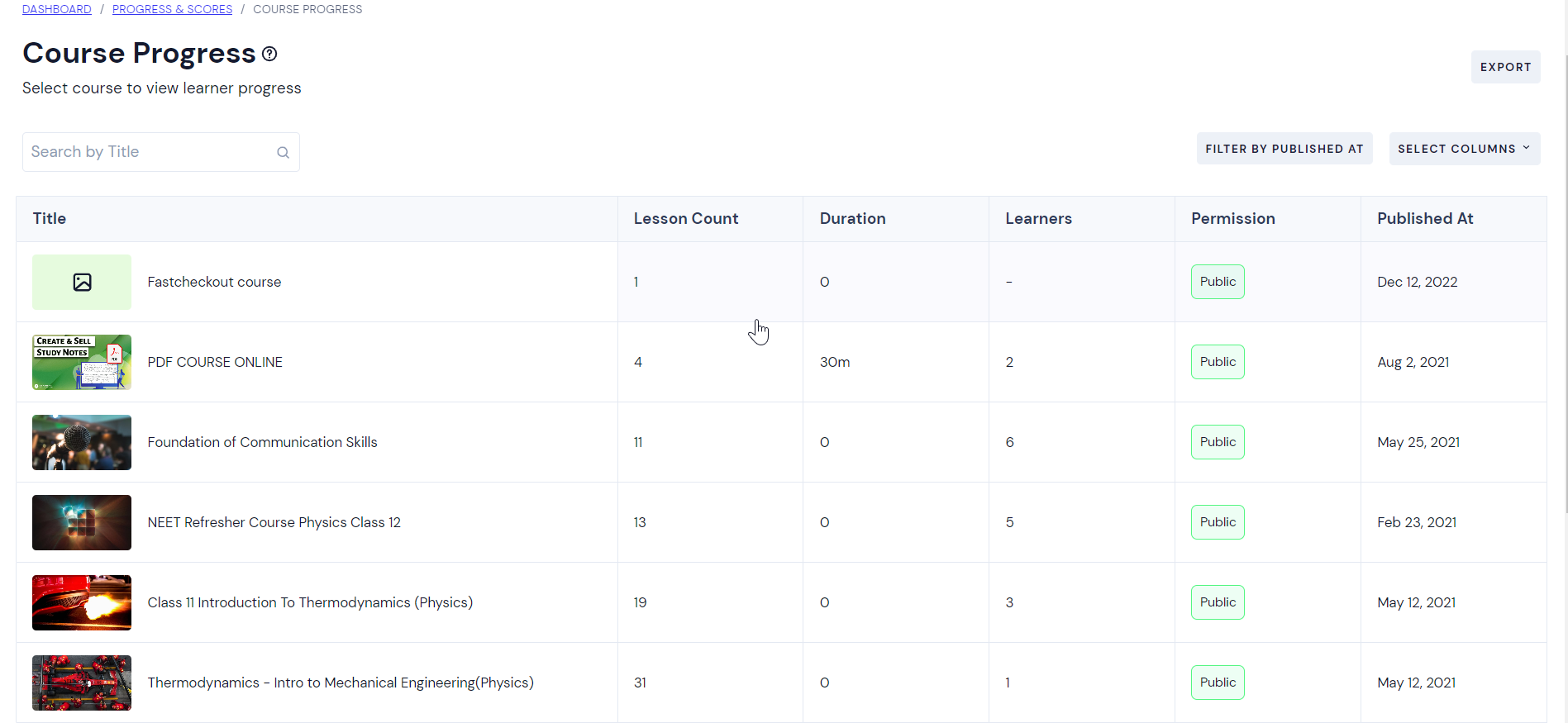 Gives further information about who has purchased that course with Progress, Enrolment and Expiry details.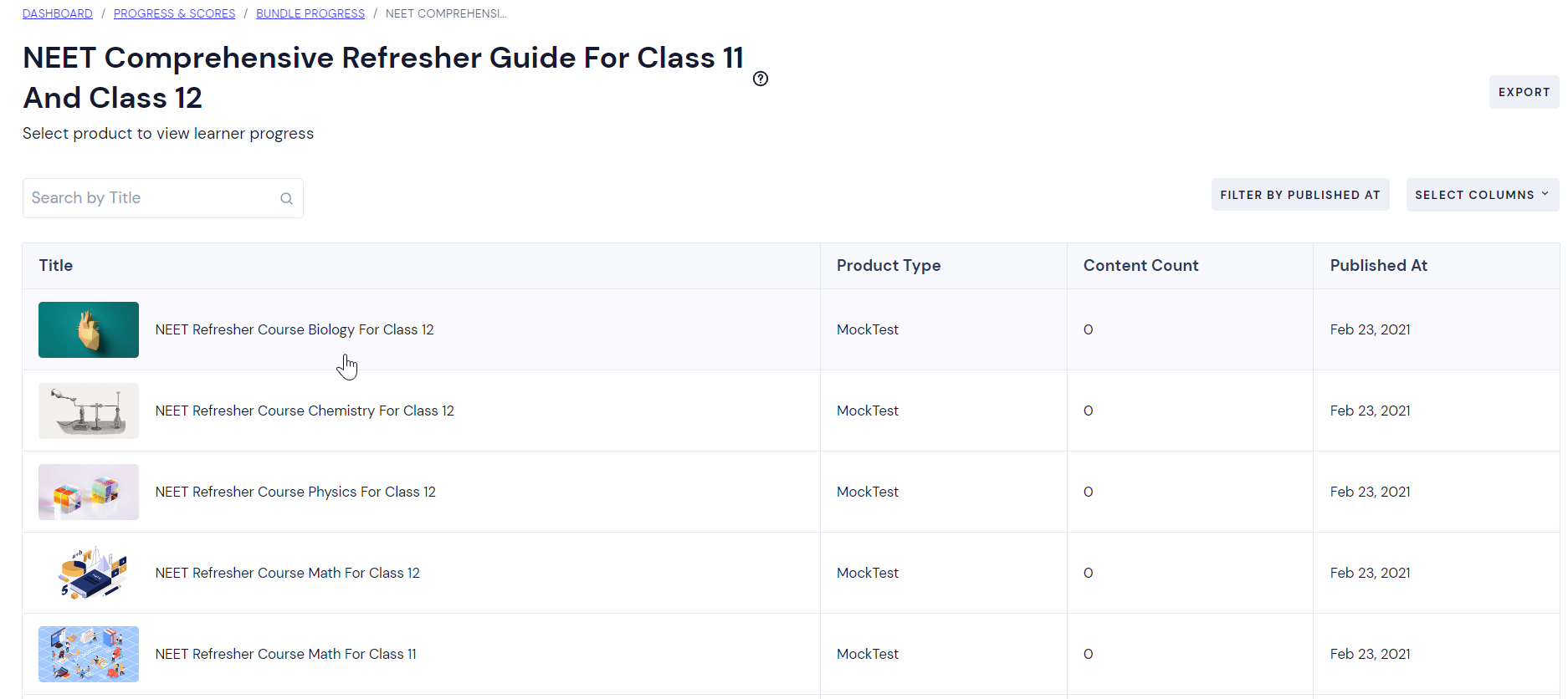 Live Class Report
The live class report shows the number of students who attended the live class and more.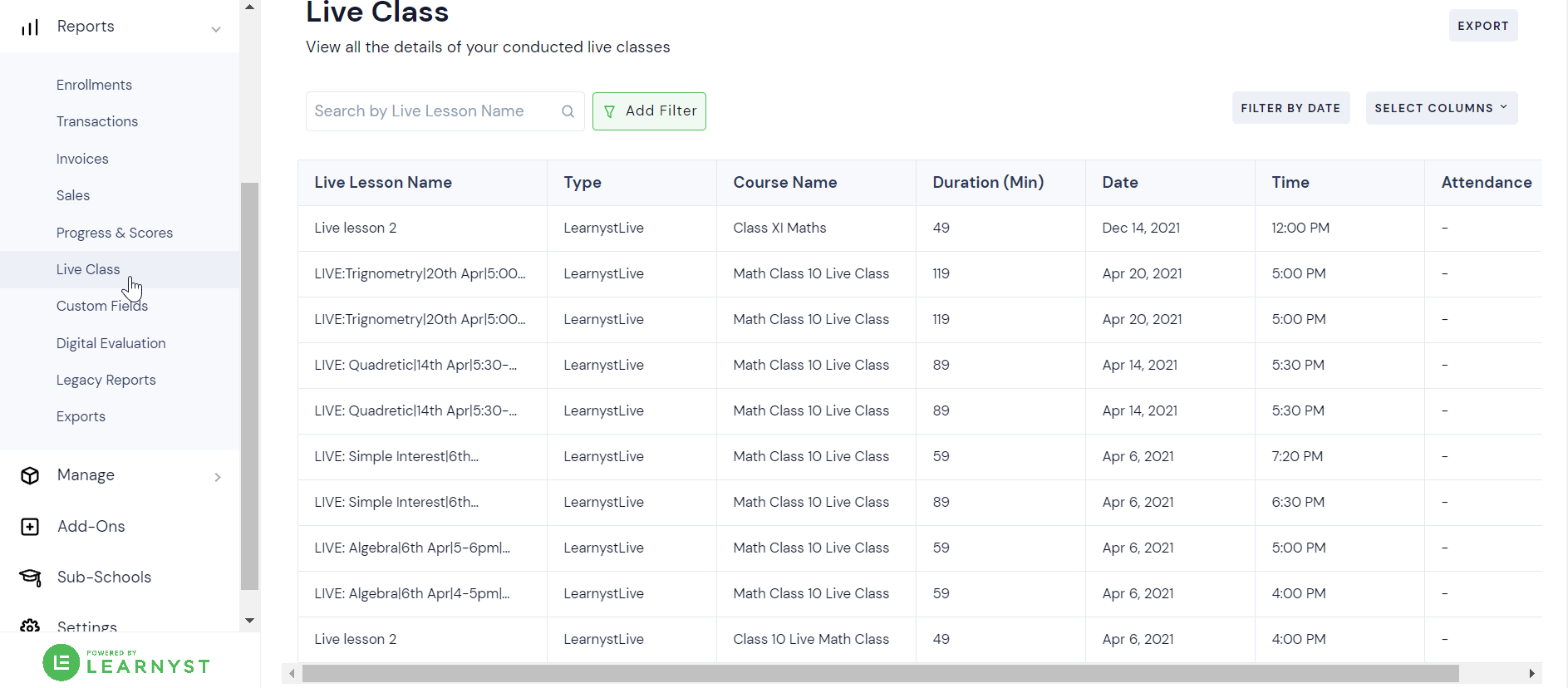 Custom Fields Report
In the previous reports, the custom fields were merged with individual learner reports. However, in the new view, the custom fields is given as a separate report altogether.

How is this beneficial?

1. More number of fields. More data available in one place.
2. Analyzing this data is easier since it is available at one place. e.g. All billings from Karnataka or All purchases from university XYZ.
3. Does not impact the learner details report. This data is independently available.
4. Upon clicking a row, it goes one step deeper to the learner profile giving even further information about that learner.



Each row in the above report is clickable and it takes you to the learner profile as shown in the below image.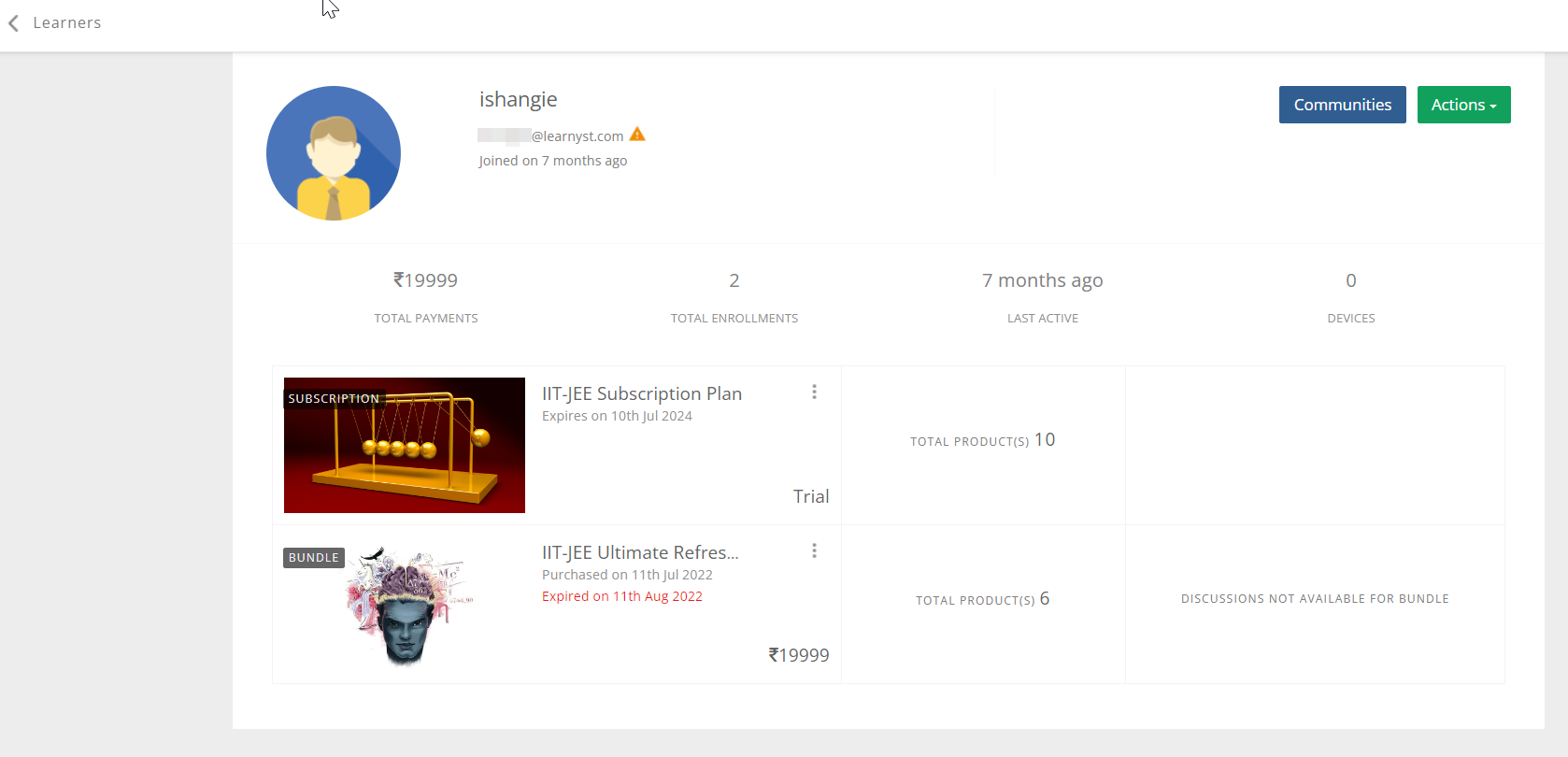 Digital Evaluation
This is the report that gives you details of the evaluations for tests your team(evaluators) has done.



Upon clicking a particular row, you will be taken to the details of that particular digital evaluation.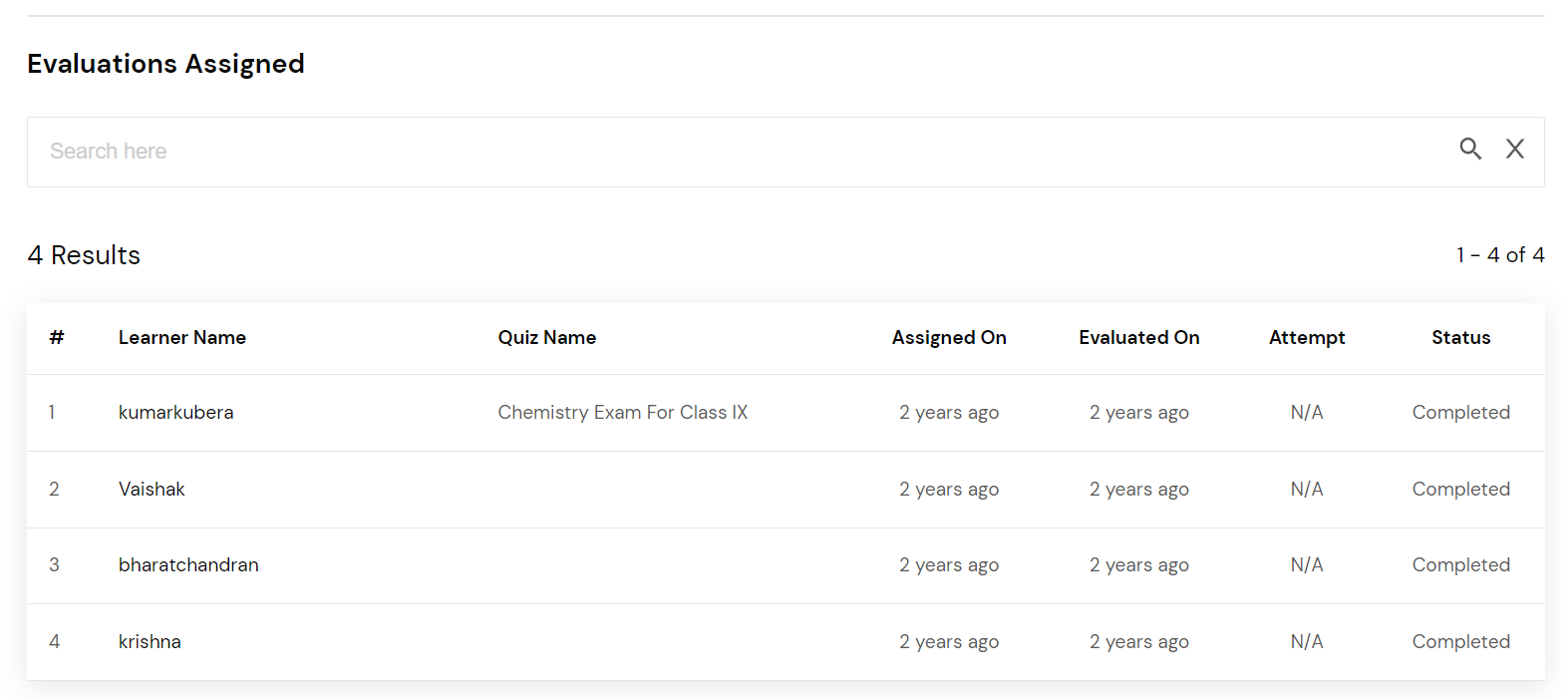 Export Report
This report is a repository of all your exports. An easy access to all your past exports.


Legacy Reports

The last kind of reports is the Legacy Reports which will be removed soon. This is where you will find reports in the old format in case you are unable to view any data from the current format.
Access to legacy reports is given in order to help admins with smoother transition to our new interface.



Did this answer your question? Thanks for the feedback There was a problem submitting your feedback. Please try again later.Yes No No results found