Tables can't be imported directly. Please insert an image of your table which can be found here.
We are no longer supporting Learnyst LIVE.
Instead, we have integrated Zoom with Learnyst. So, you can conduct LIVE classes on Learnyst without any additional configuration or Zoom license.
Alternatively, you can also embed any other third-party LIVE apps on Learnyst.
If you are a new user, you can ignore this article and instead refer to
How to Conduct Zoom LIVE Classes From Your Academy
In the previous 2 steps, we learned how to create a live lesson & how to configure OBS.

In this step, let's see how we can stream your lectures & also see the student interface in Learnyst.
First, access your course from the admin dashboard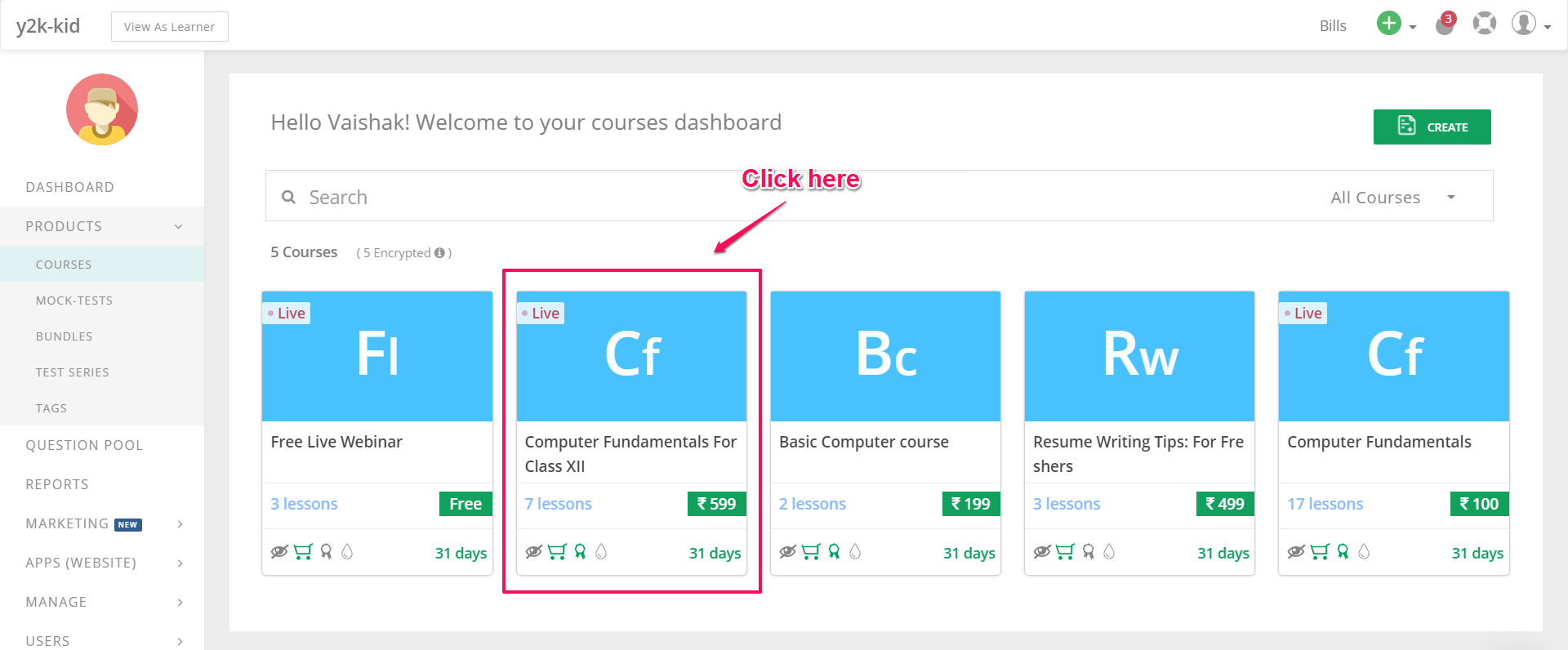 Next click on the LIVE lesson that you have created.

Click on the Start Live Class to begin the session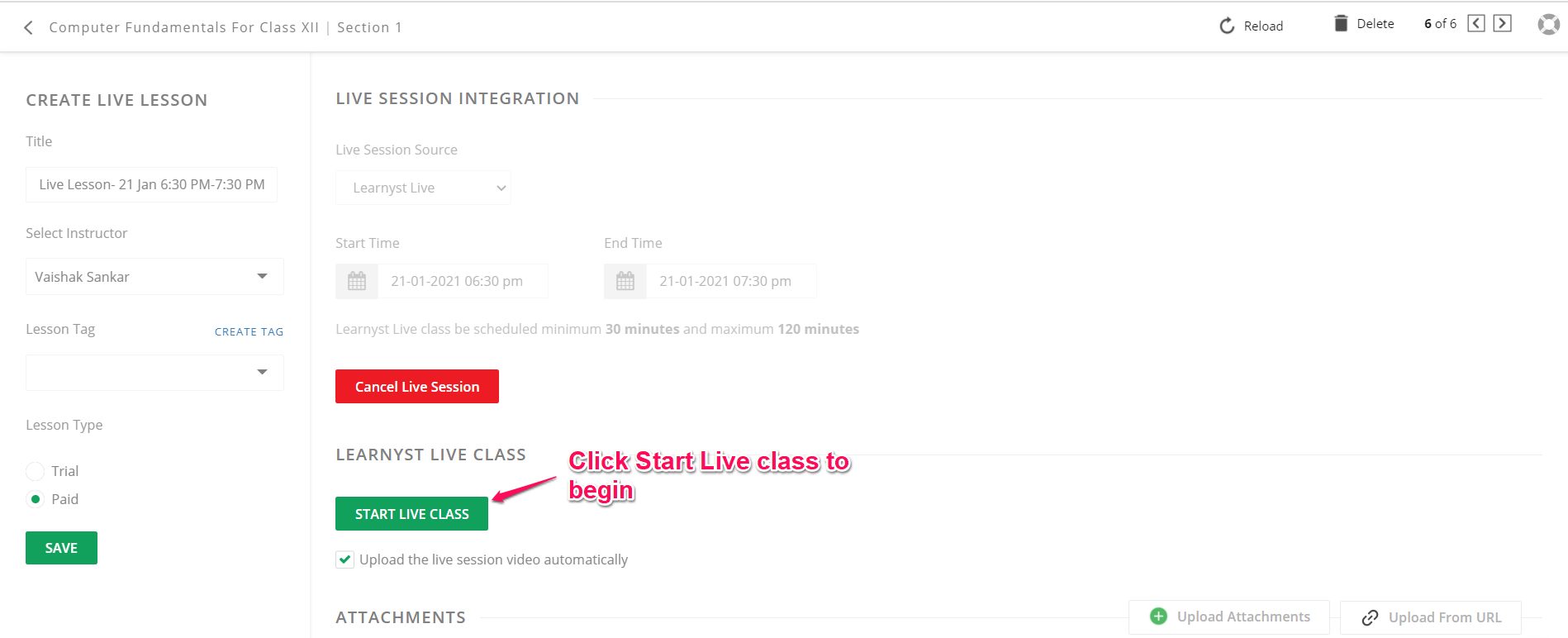 This will take you through to the Live class Admin dashboard.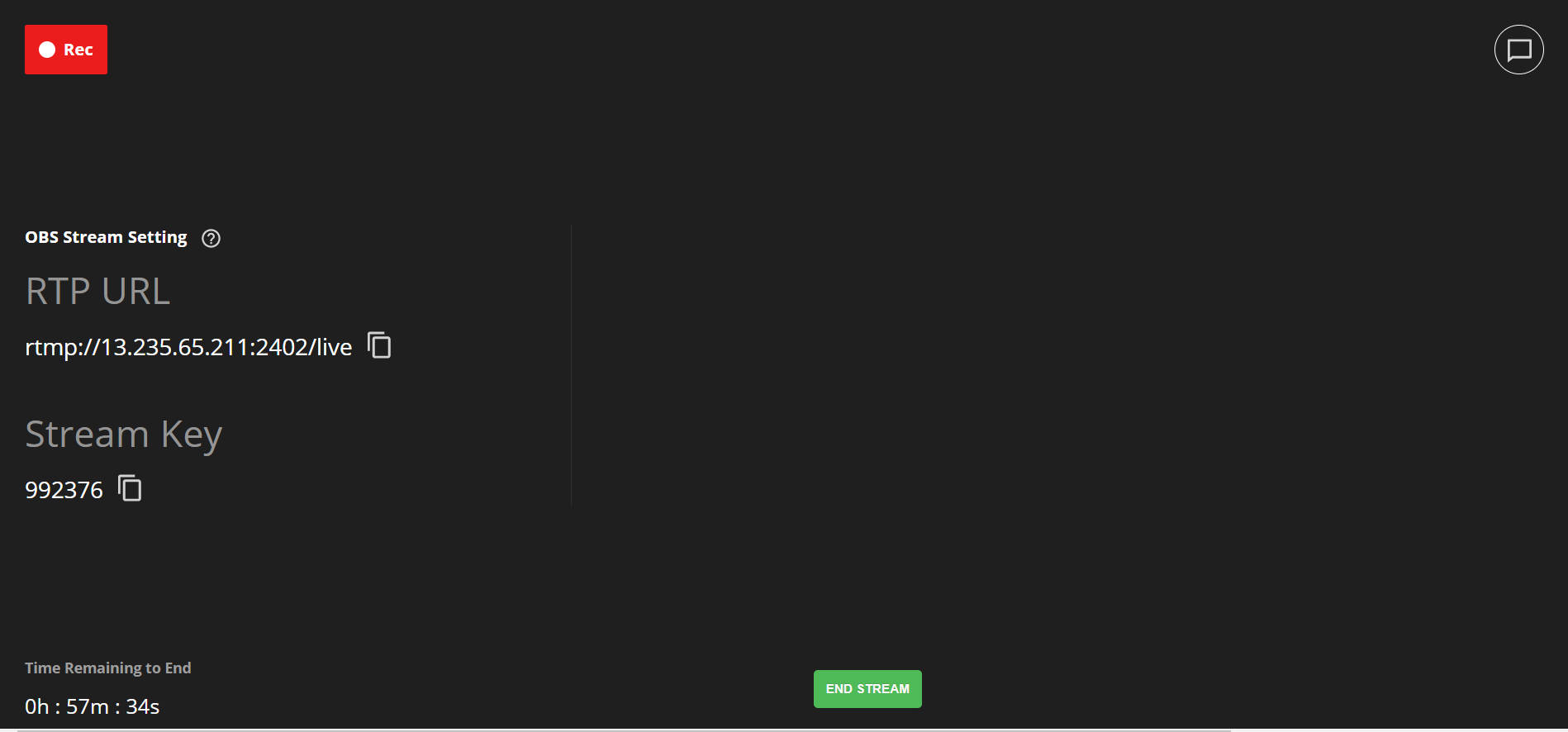 You can even start the Live class 25 min in advance. For example, if I start it 3 min in advance, a timer will be shown as below.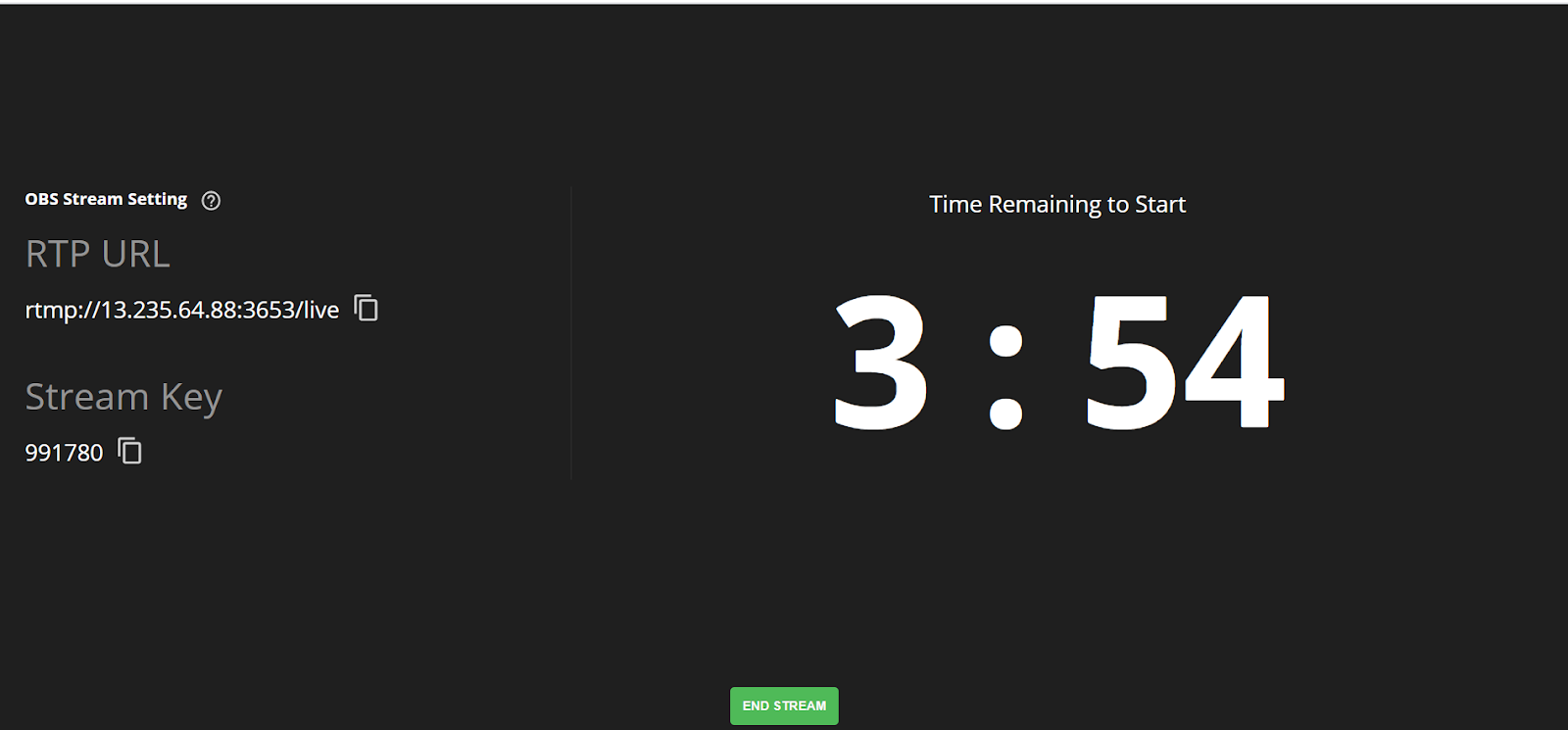 To start the Live Webinar, you need to copy and paste the URL & stream key in the OBS studio.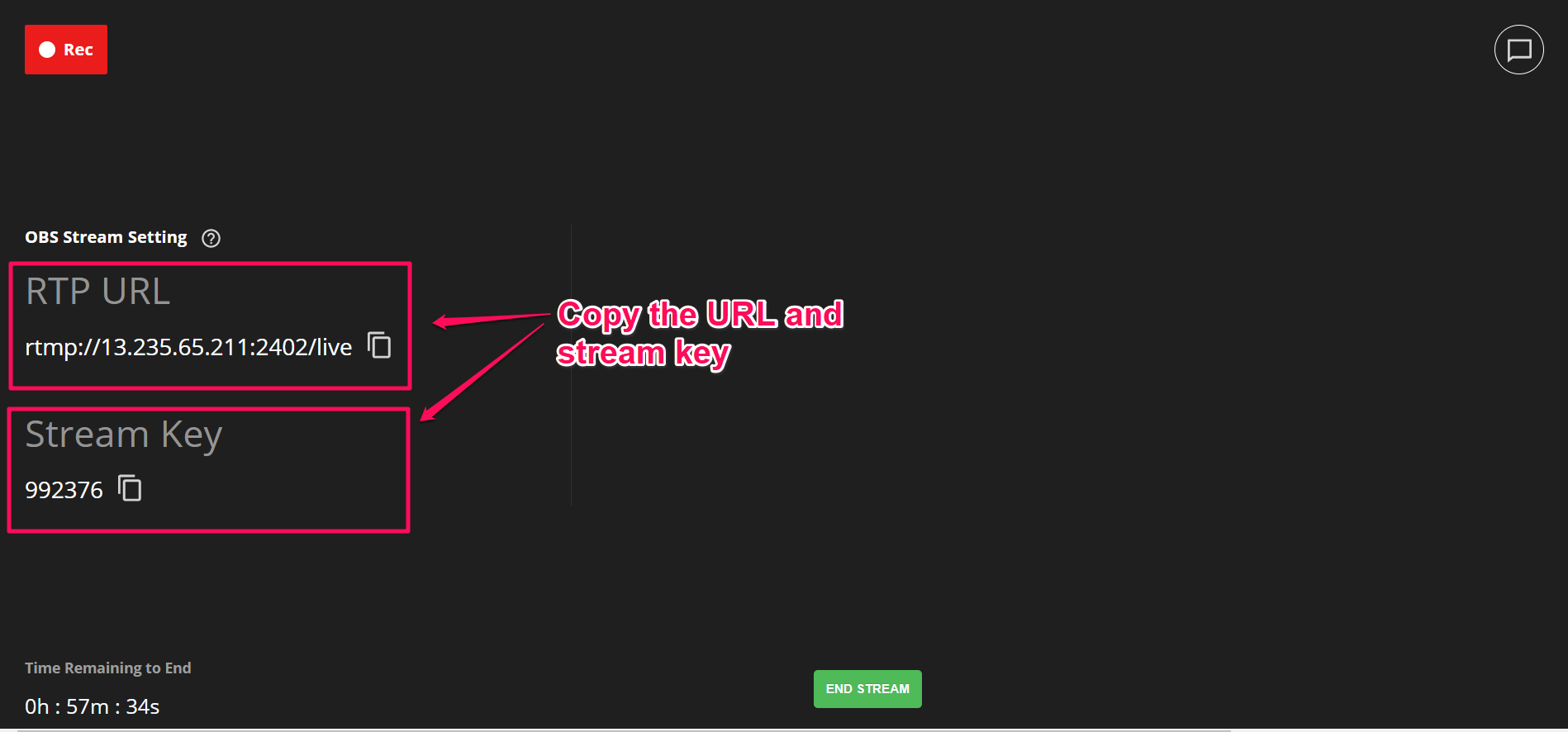 Next, go to your OBS studio and click on the Settings. If you haven't configured your OBS studio, please do that before proceeding.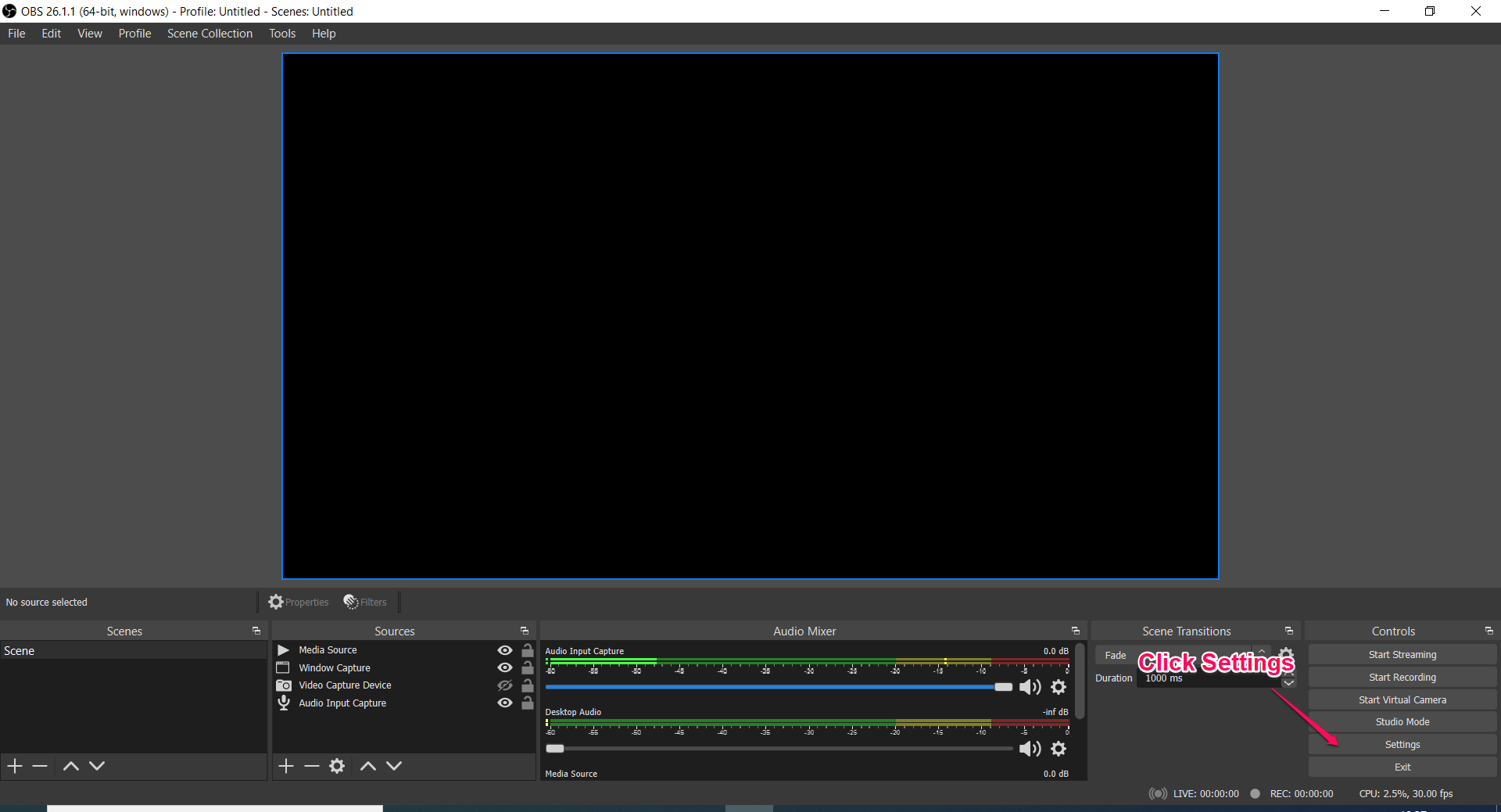 Within Settings, go to the Stream section and paste the URL and the stream key.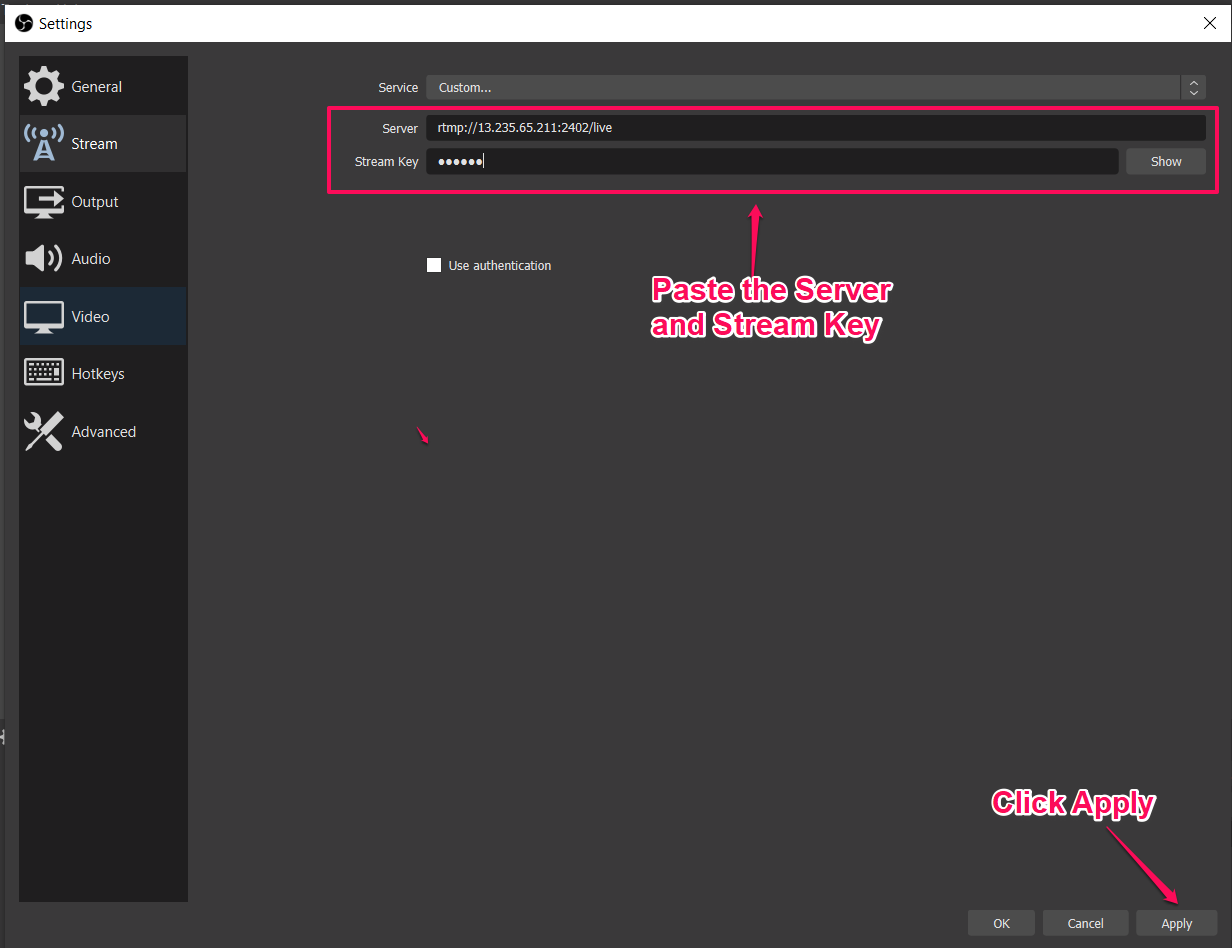 After clicking Apply click Ok. Now, click on Start Streaming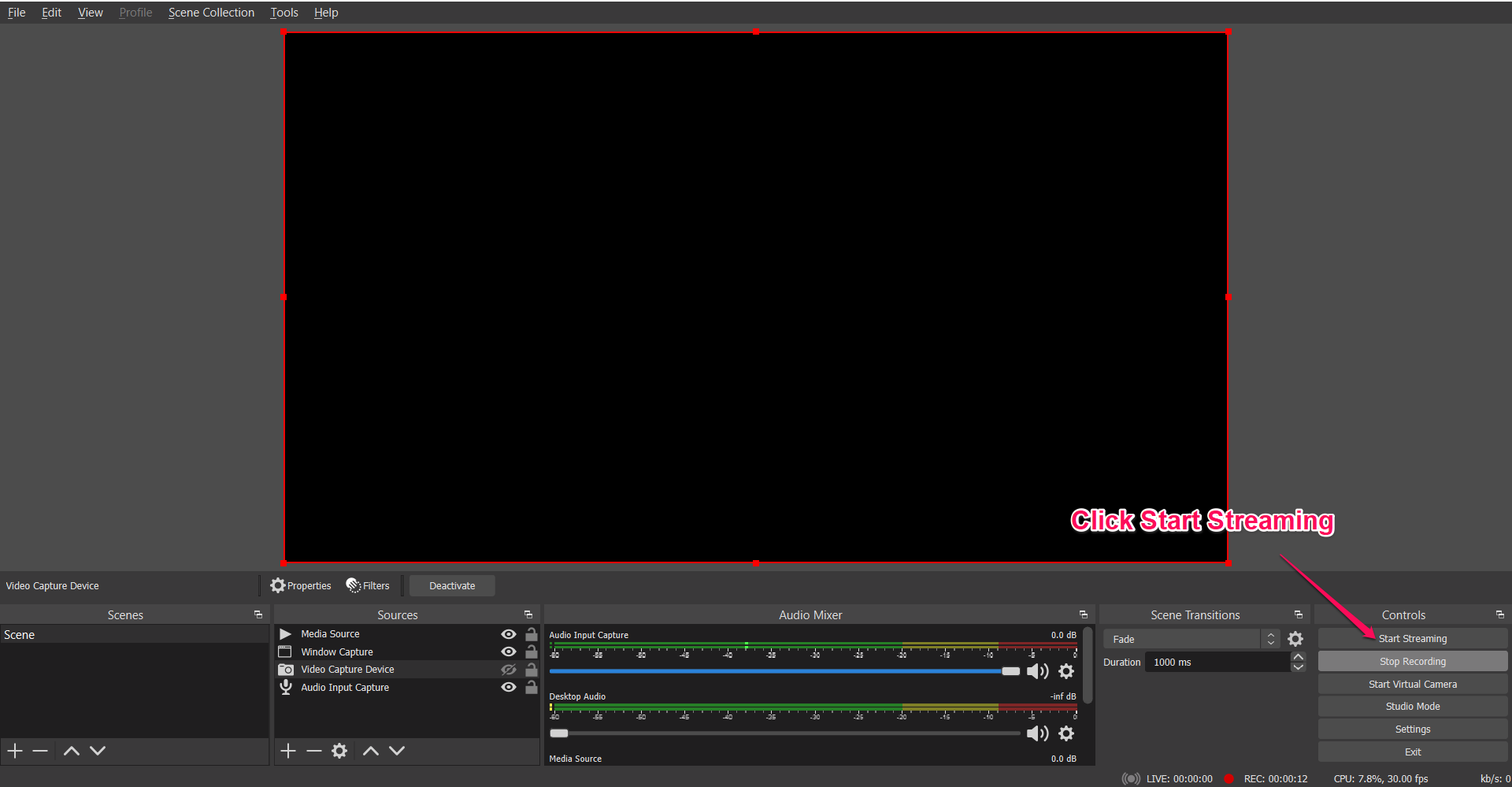 Now the webinar is Live and students will be able to see your screen.
Note:
If you plan to send recorded videos of your lecture to students, press start recording as well.

To see your student's questions, go to your admin dashboard & click on the Open live chat button. A chat window will pop up.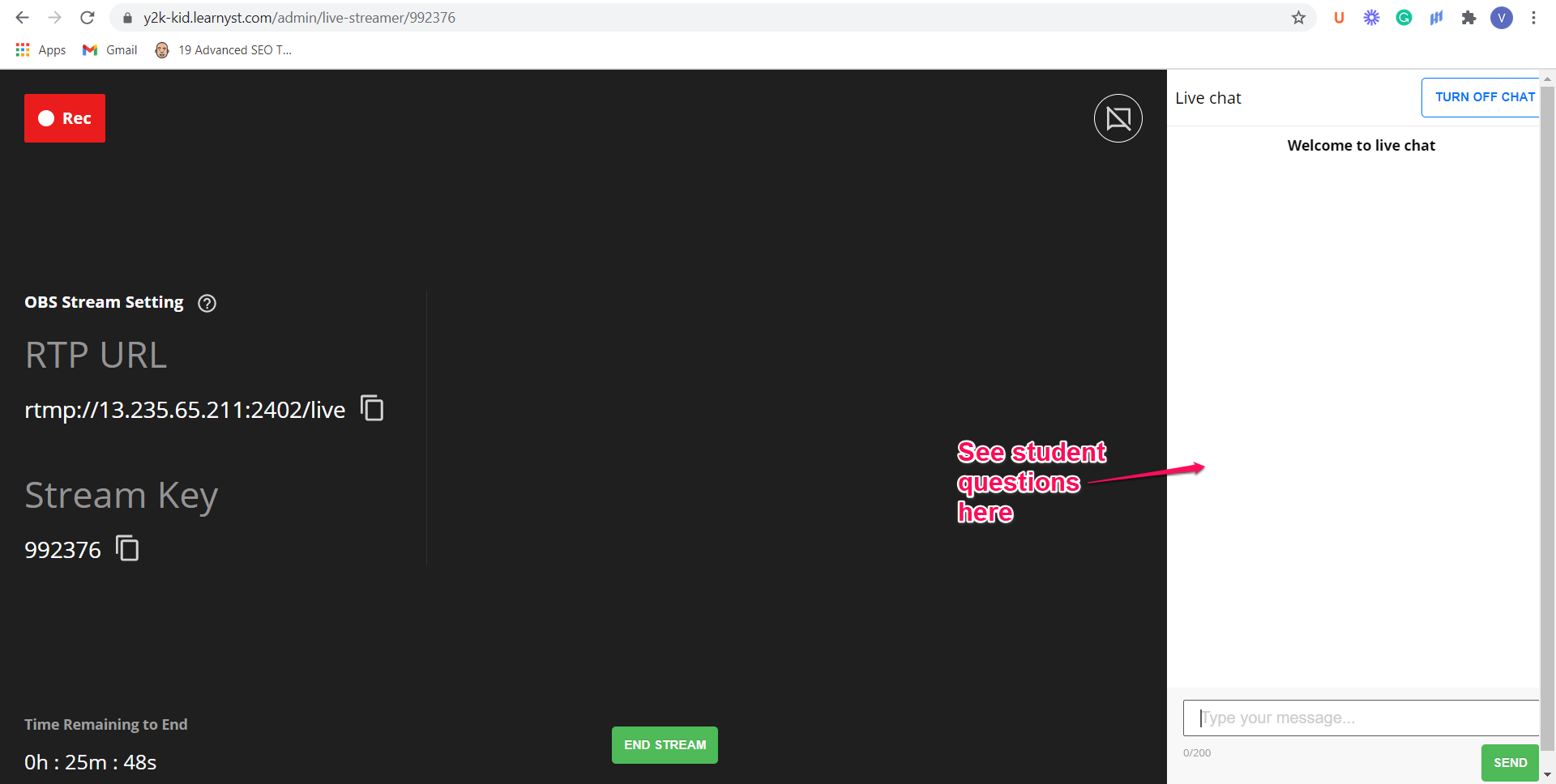 How Live Class Appears From Student Dashboard
When your student enrolls to your course, they will see the message to join your live class.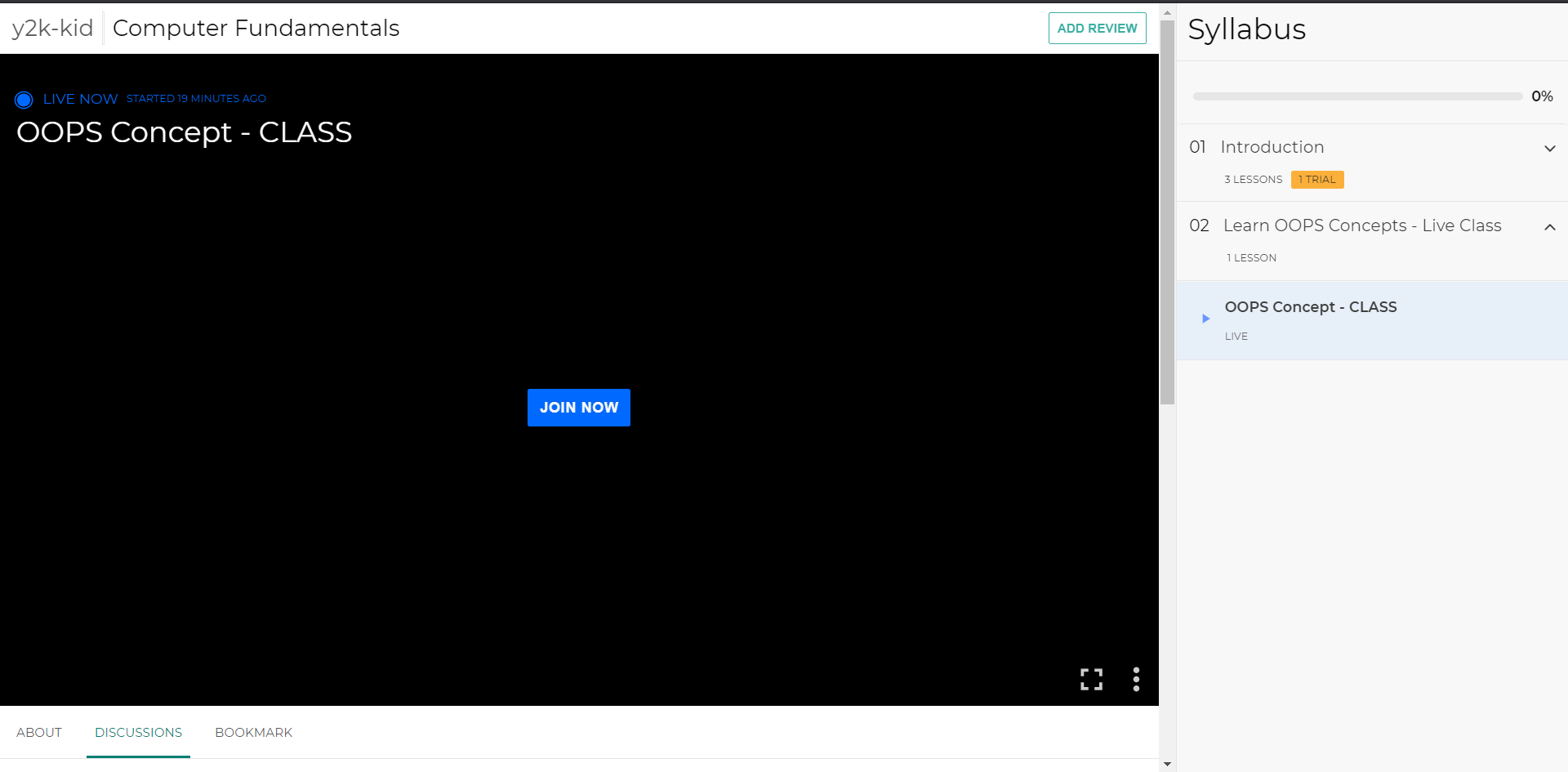 After they click Join now, they can see your presentation & your live lecture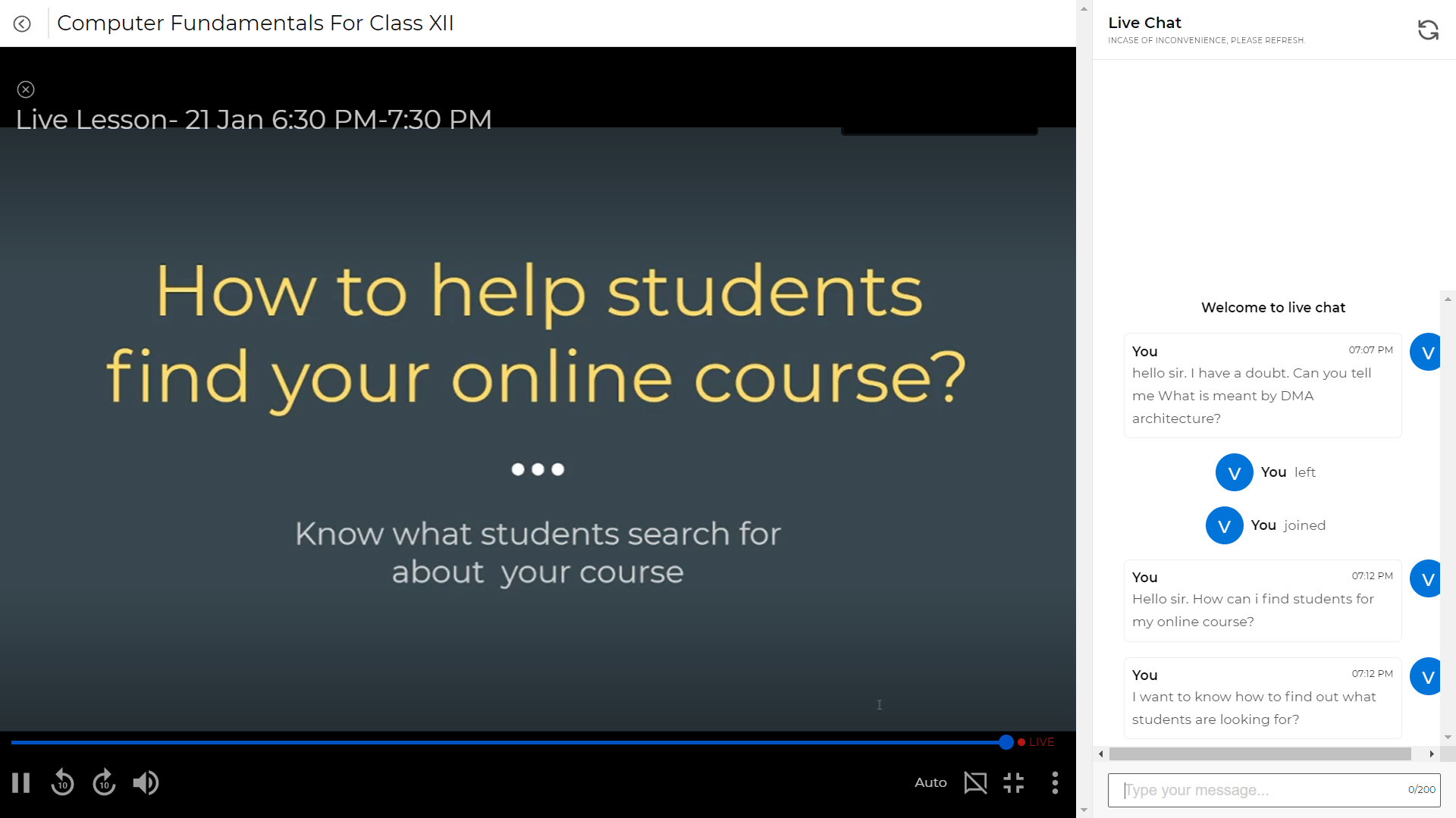 They can even post questions on the live chat window. And you can answer these questions from your live chat window on the admin side.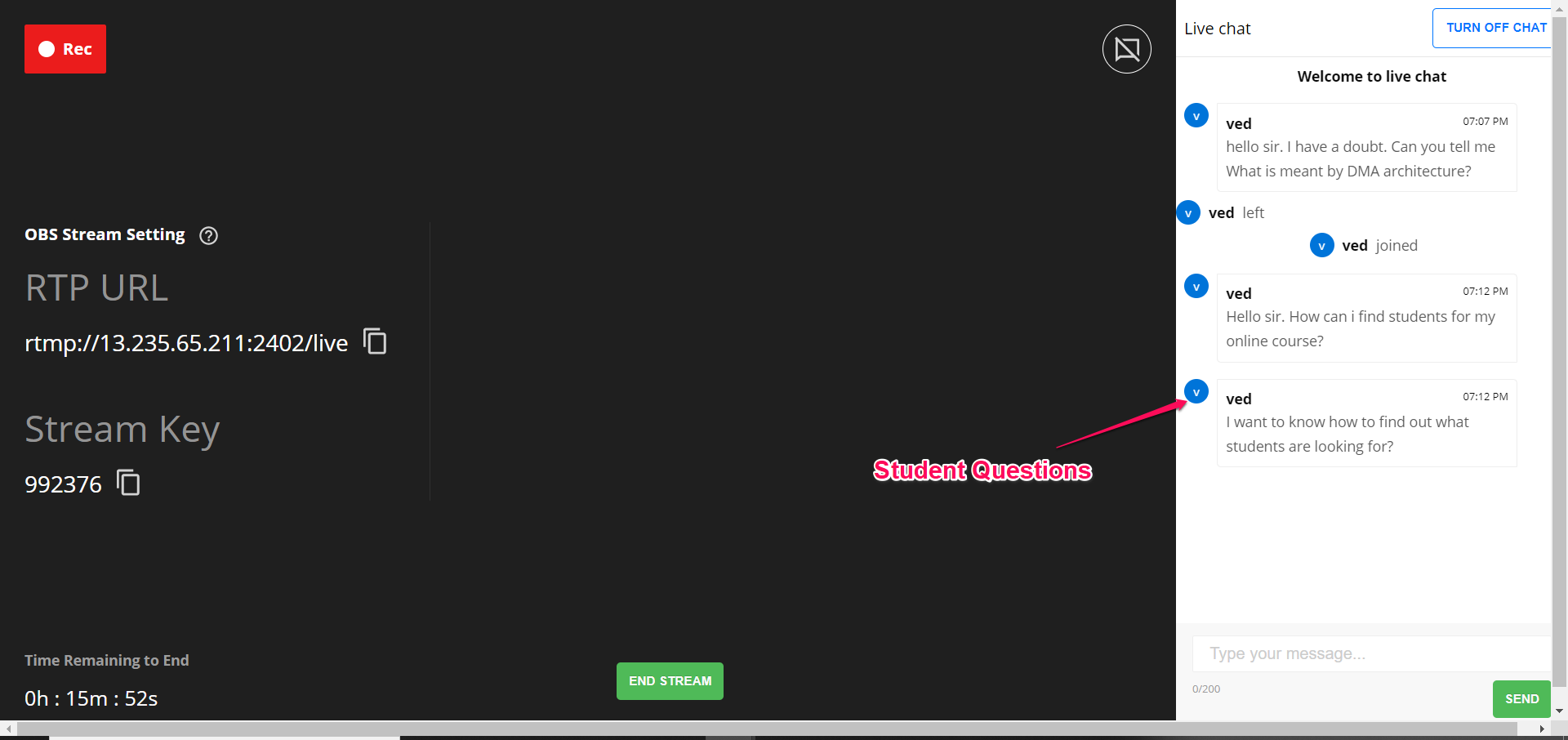 Your student will immediately receive the message you have sent.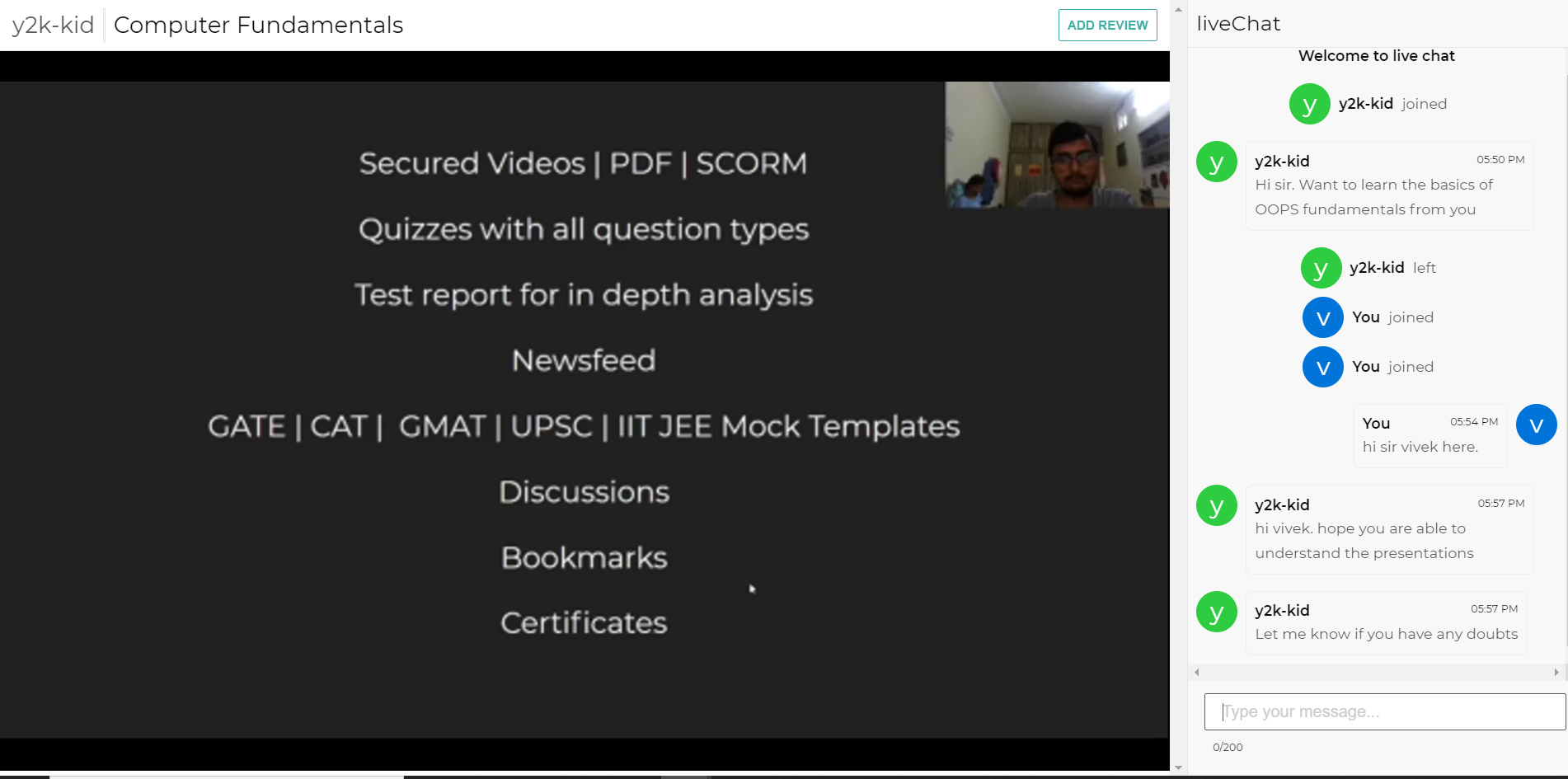 With these features, you can set up your live classes & teach your students seamlessly.
To get a recorded version of your lecture, go to your settings on your OBS studio Click on Output. Copy the path from recorded videos.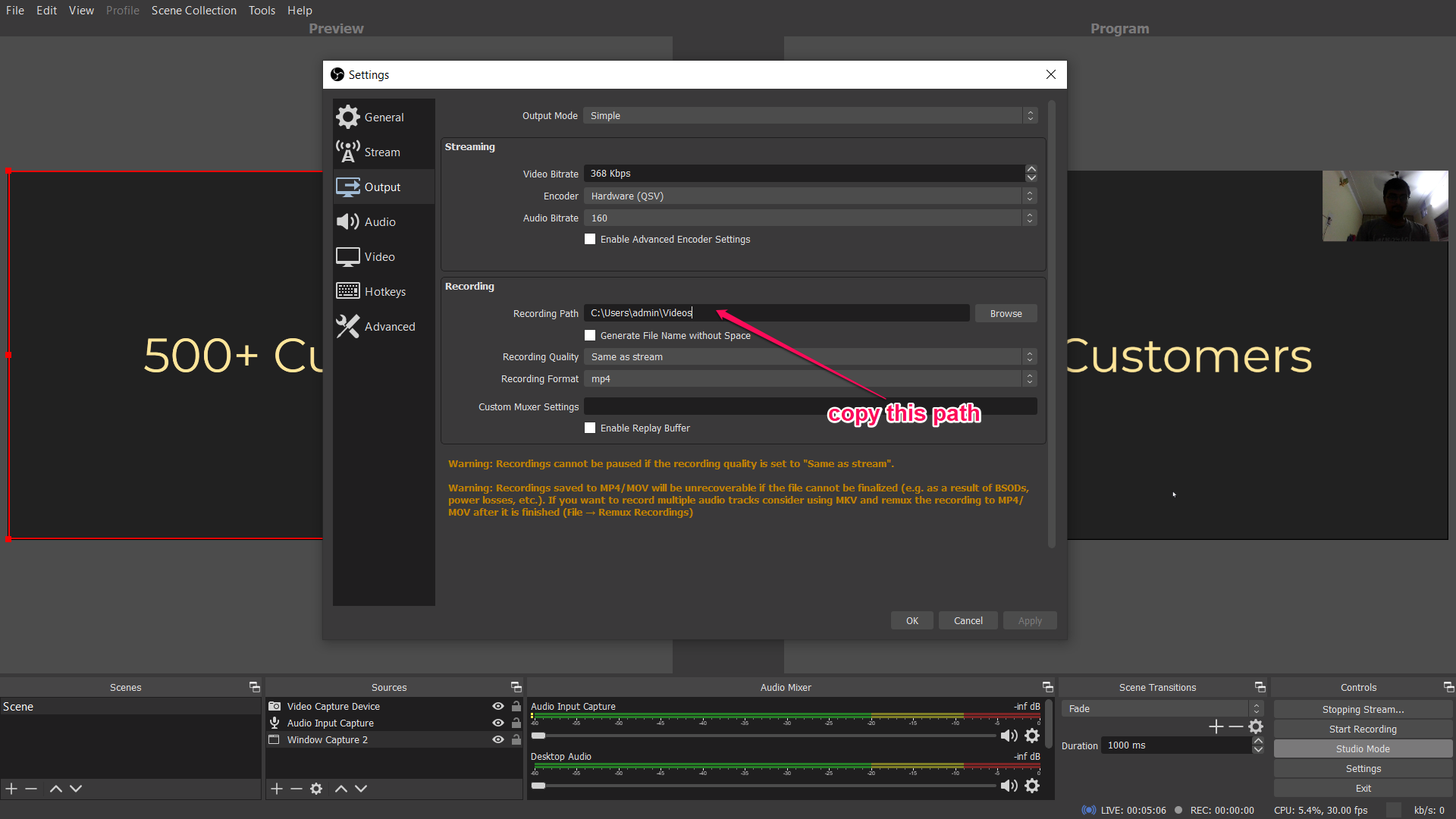 Open your my computer & and on the file explorer on top, paste this path. You will see the directory where videos are stored.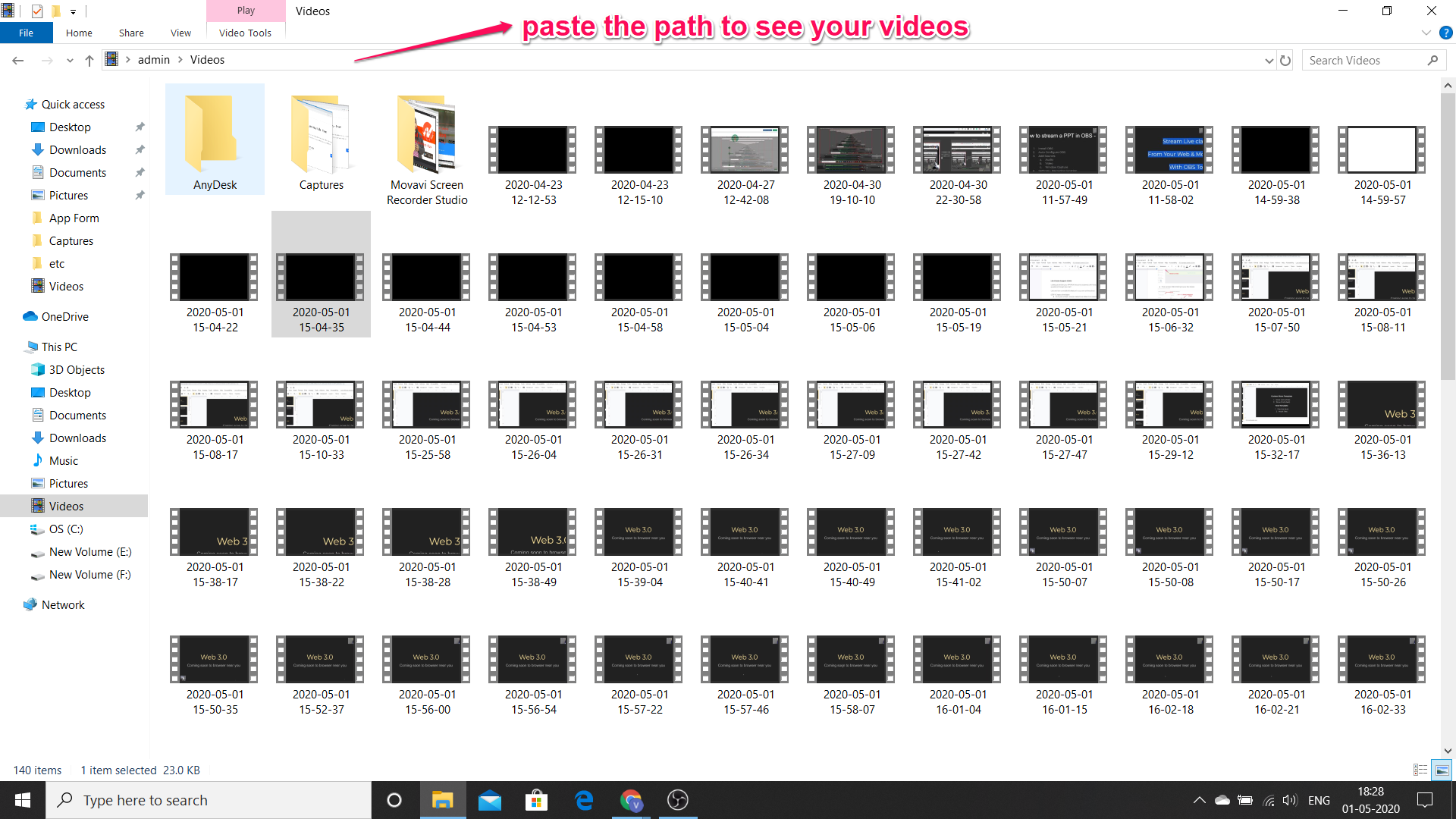 You can later share it with your students. This summarizes the entire live streaming process.

To go back to Learnyst live article click here

Did this answer your question? Thanks for the feedback There was a problem submitting your feedback. Please try again later.Yes No No results found