Tables can't be imported directly. Please insert an image of your table which can be found here.
Note:
Currently, the subscription feature works only on the web.
The subscription feature for android and iOS apps is in beta. So, if you have a web+ mobile app-enabled, you may not be able to see the subscriptions.

To get subscriptions for your mobile apps, please contact our sales team.
The subscription feature in the segment is also in beta.
In this article, we will highlight some key changes and challenges you may face when you switch selling your courses from one-time selling to a subscriptions pricing plan.
Here are the points covered:
Key Features Of Subscription
1. Adding products Within Subscription Packages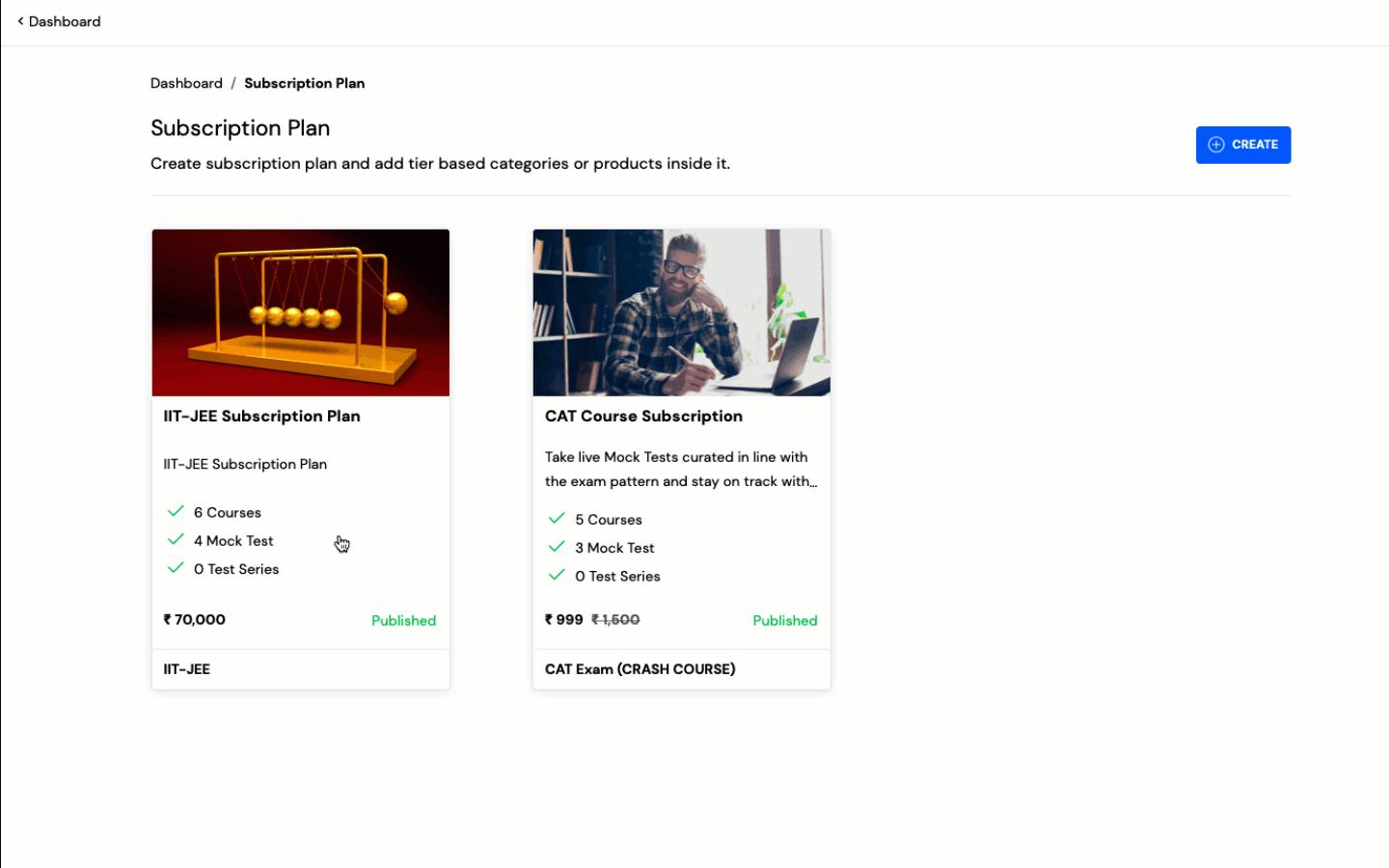 2. Create segments to organize and structure multiple subscriptions
If you want to create multiple subscriptions, then you need to create segments. Without segments, you can create just 1 subscription and 3 tiers.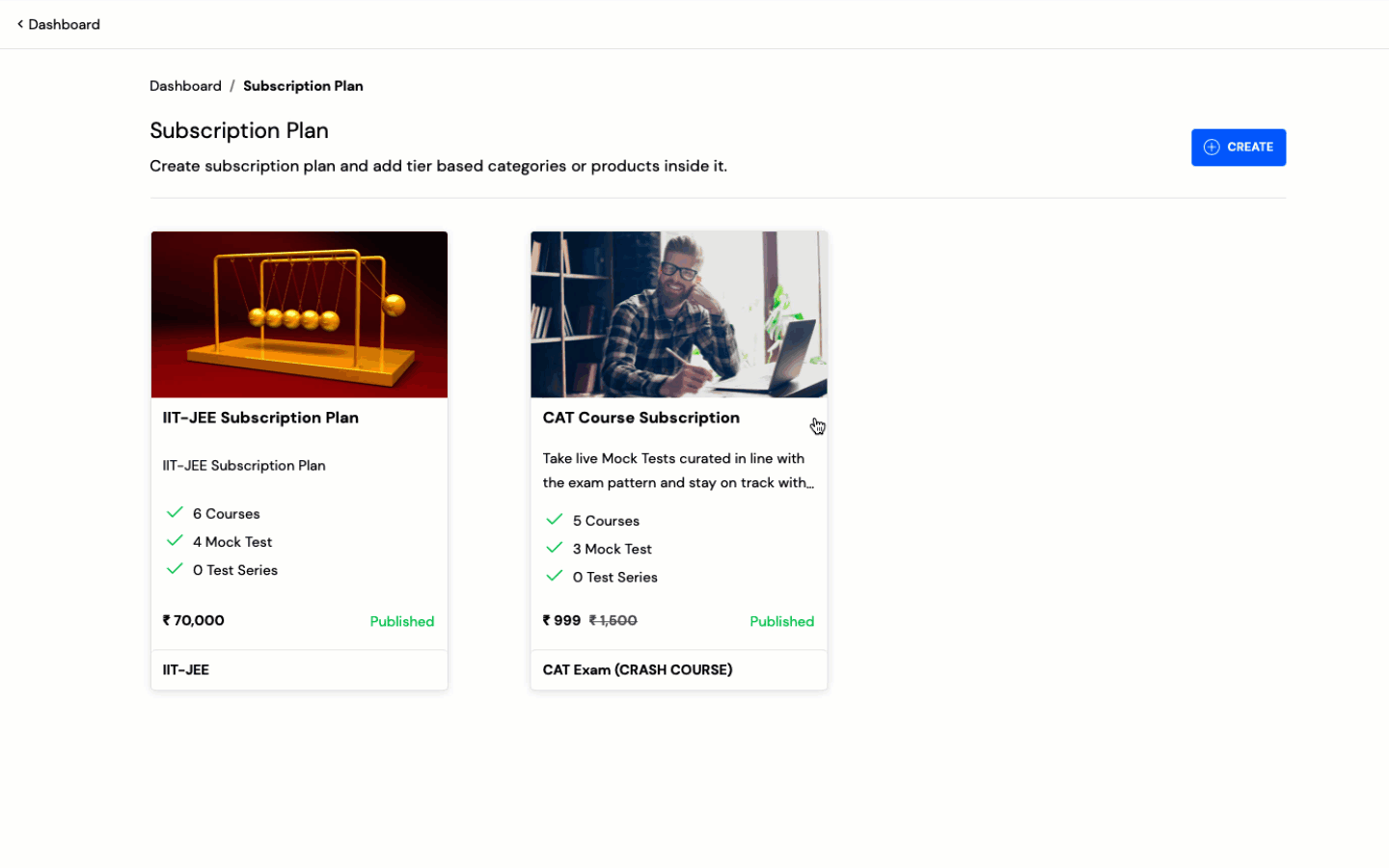 Tables can't be imported directly. Please insert an image of your table which can be found here.
Note: In the image, you can see the segment name for the subscription plan within each subscription card in your admin panel.
3. Students will buy subscriptions & not individual courses
When students click on a course, they will be redirected to buy the subscription that contains the course.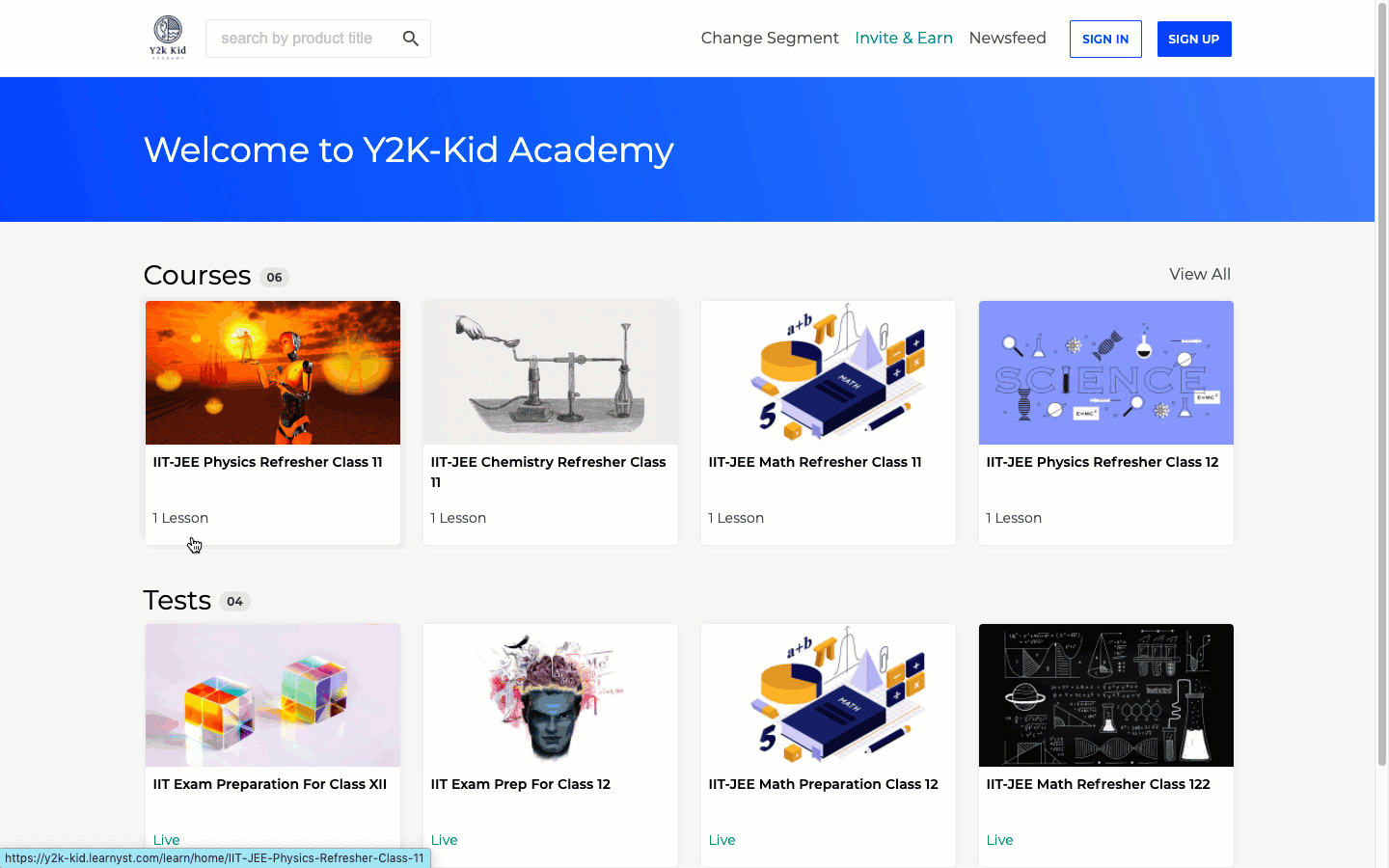 4. Your revenue earned may vary
Instead of selling courses at 500rs with year access, you could be selling subscriptions with 10 courses at 250rs every month.

As you start getting more students, your revenues will stabilize.
5. Product enrolment & sale transaction reports may vary
In your enrolments report, you will see the subscription enrolments instead of product enrolments.

Same way, within the Sales transactions, you will see the subscription name instead of the course name.

6. You Still Need To Assign Sub-admins To Individual courses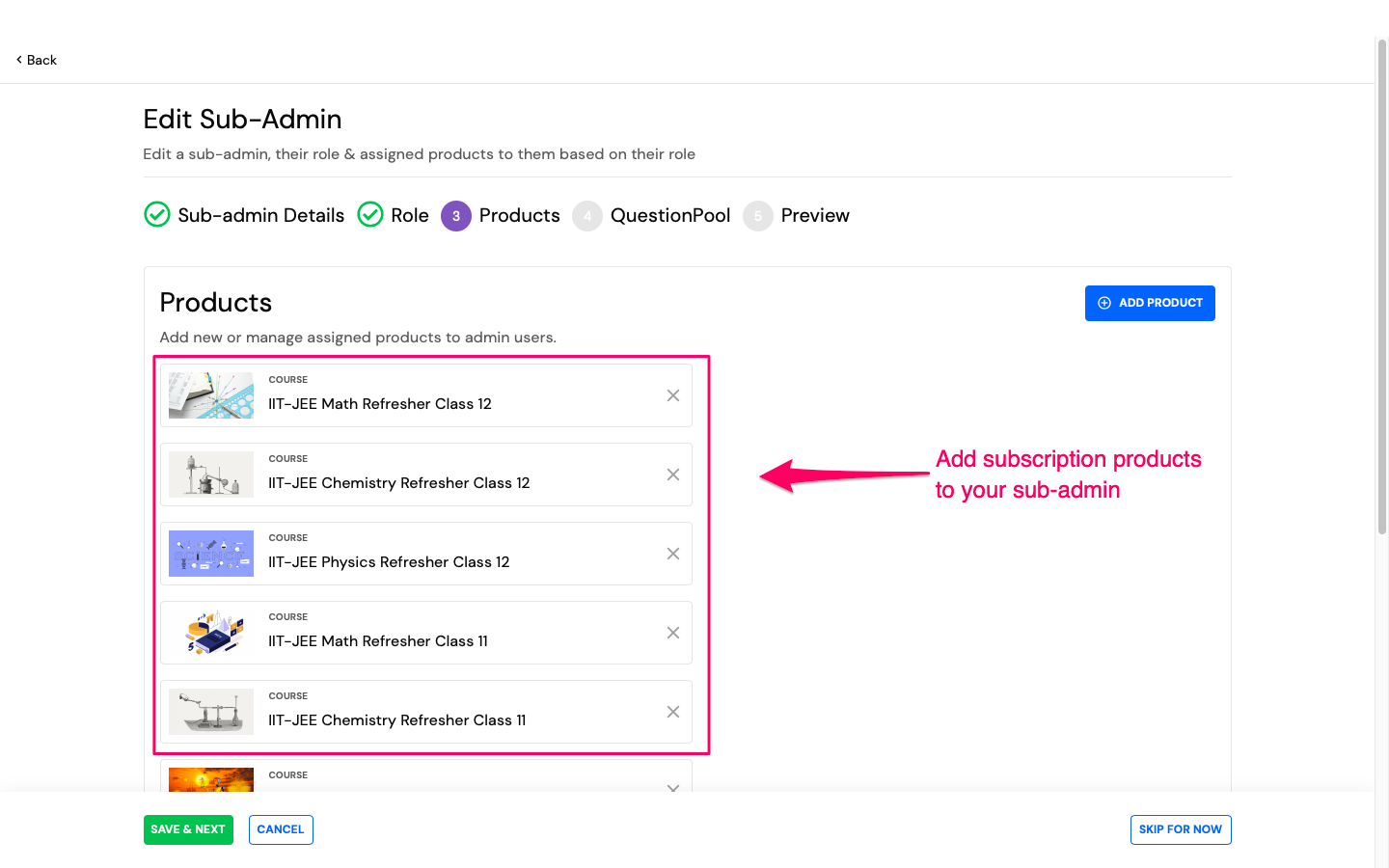 7. Use The Tier Structure To Market Subscriptions
Make your subscriptions attractive by creating a 2-3 pricing tier structure.
You can start with low pricing, keep popular preferred pricing & a high pricing option. This relative pricing can help students pick a plan fast.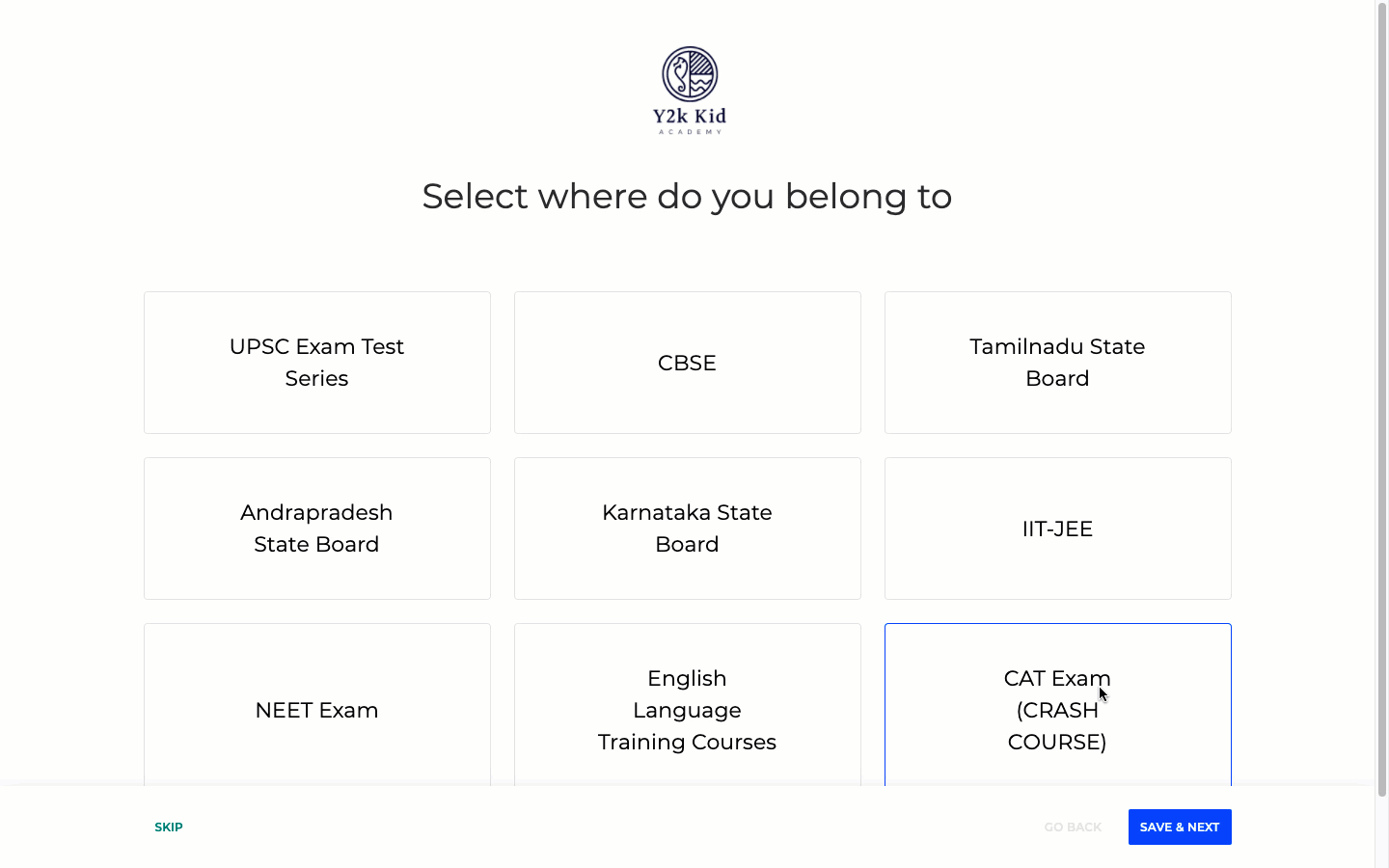 You can also create a freemium plan for a limited validity period to get student signups. A general tip would be to start with a low price and increase it later.
Common Challenges - FAQ's
If you are migrating to subscriptions, here are a few questions you will have.
Will my existing students get added to subscriptions automatically (When you switch from one-time selling to subscription mode)?

No. Students need to be added manually using the import feature.

When I switch to subscriptions, how can learners view their previous courses?

A student has already purchased my courses when in one-time purchase mode. How can I give subscription access to this student?

Let's say, you offer course subscriptions at 250rs/month. Whereas the student purchased your stand-alone course at 500rs.

For a 500rs course, you can give access to this learner for 60 days. Post that, the student can purchase the subscription.

Alternatively, you can create coupon code with a 2 months validity. Students can use this coupon to buy the subscription for free or at a discounted price.

How can I add all the paid students to my subscriptions?

You can add students to subscriptions using the learner import feature.

In the excel import template, instead of the course name, you need to put the subscription or tier name. Please refer this article on how to import learners.

Do I need segments to create subscriptions?

Do I need to use tiers within the subscription?

You can just create a subscription without a pricing tier. A pricing tier is there to give different options for the learners to buy your subscriptions.

Using a 2-3 tier pricing model helps in better conversions.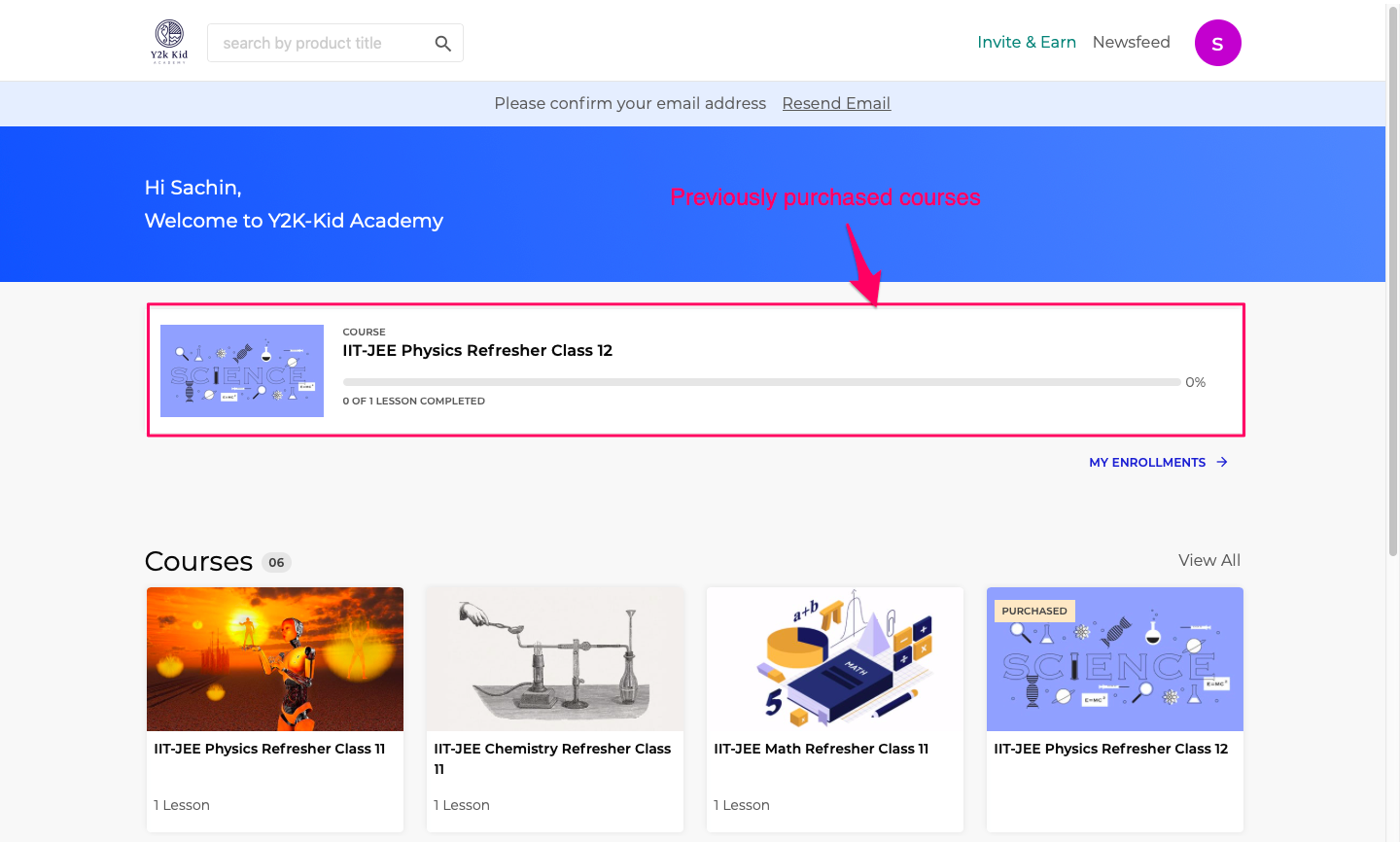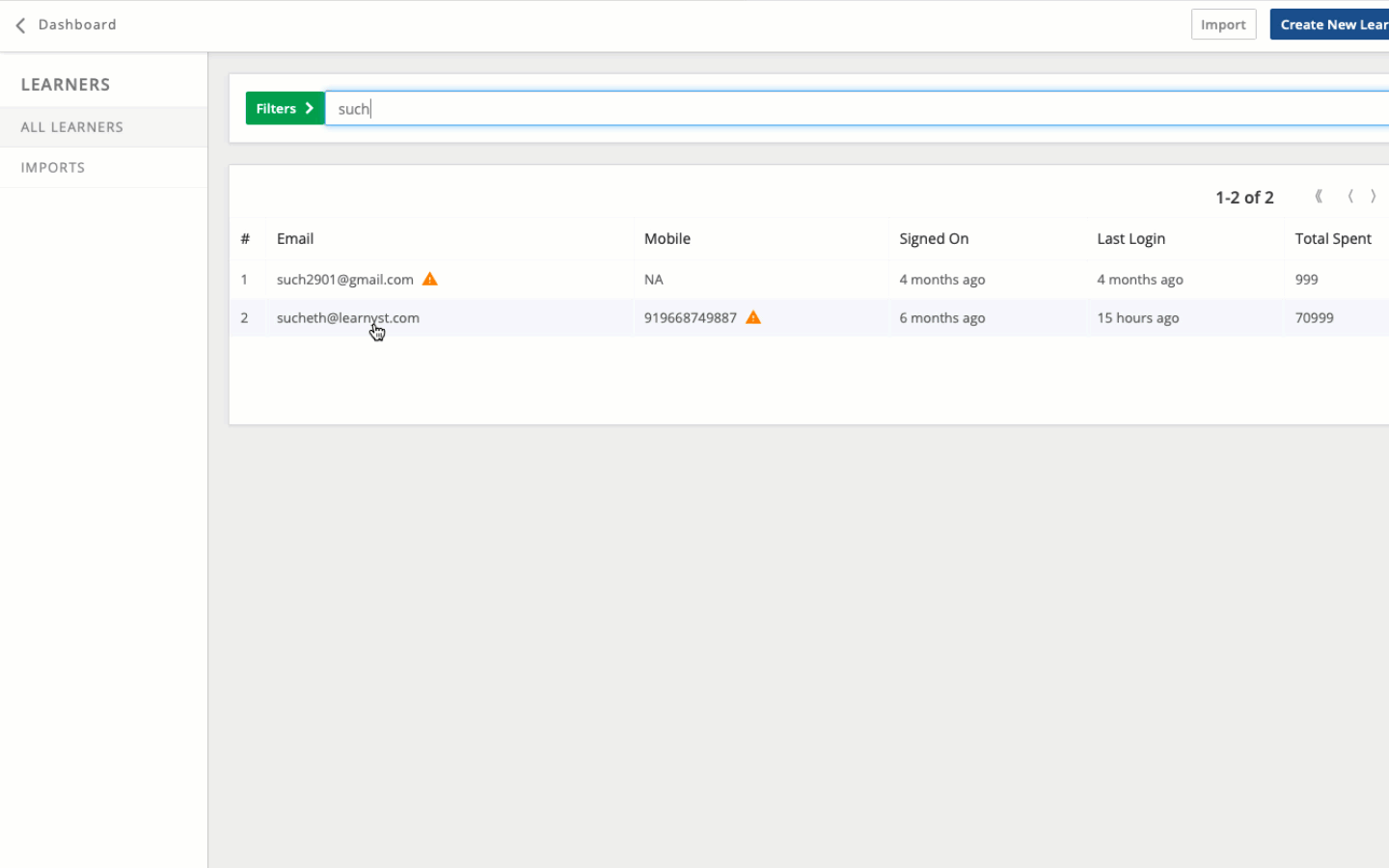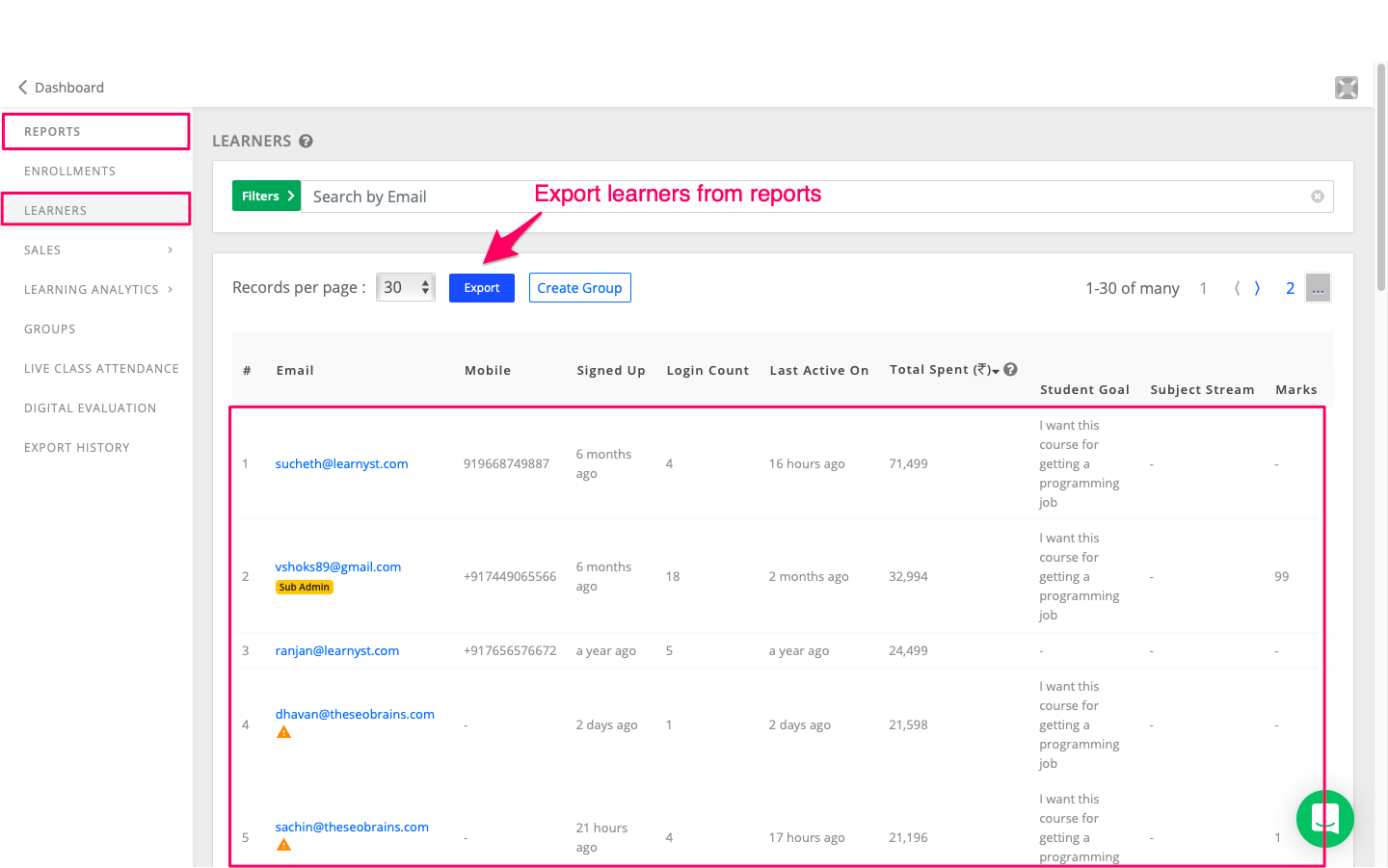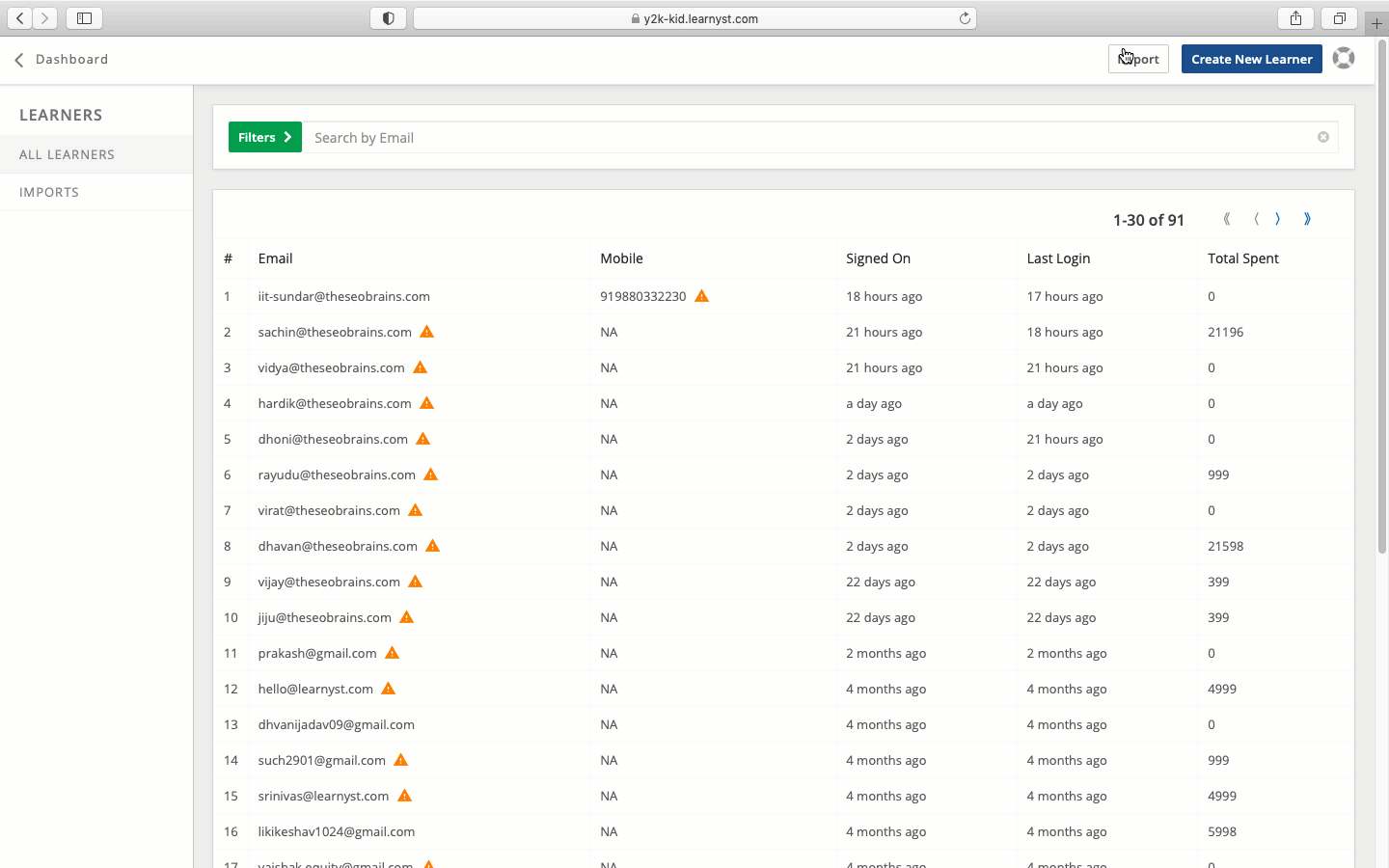 Did this answer your question? Thanks for the feedback There was a problem submitting your feedback. Please try again later.Yes No No results found