The previous newsfeed UI interface has now undergone a major facelift. The new interface looks like this: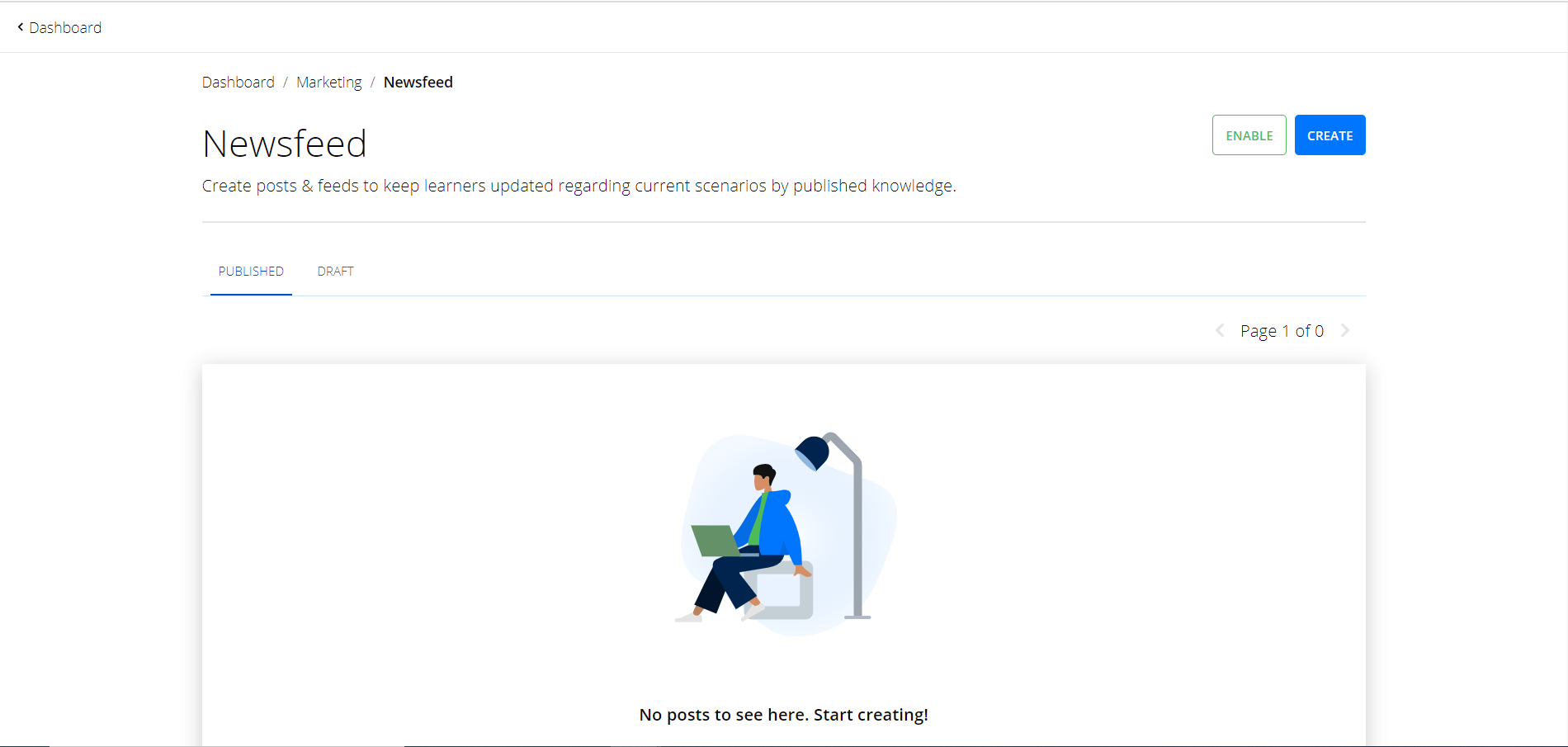 The current newsfeed has come up with various tools that can help you find students for your online course.
Let us see how newsfeeds can help you.
Note: Please ensure, you have enabled the newsfeed option before proceeding further

How To Access Newsfeeds
On your admin dashboard head to marketing. Select Newsfeed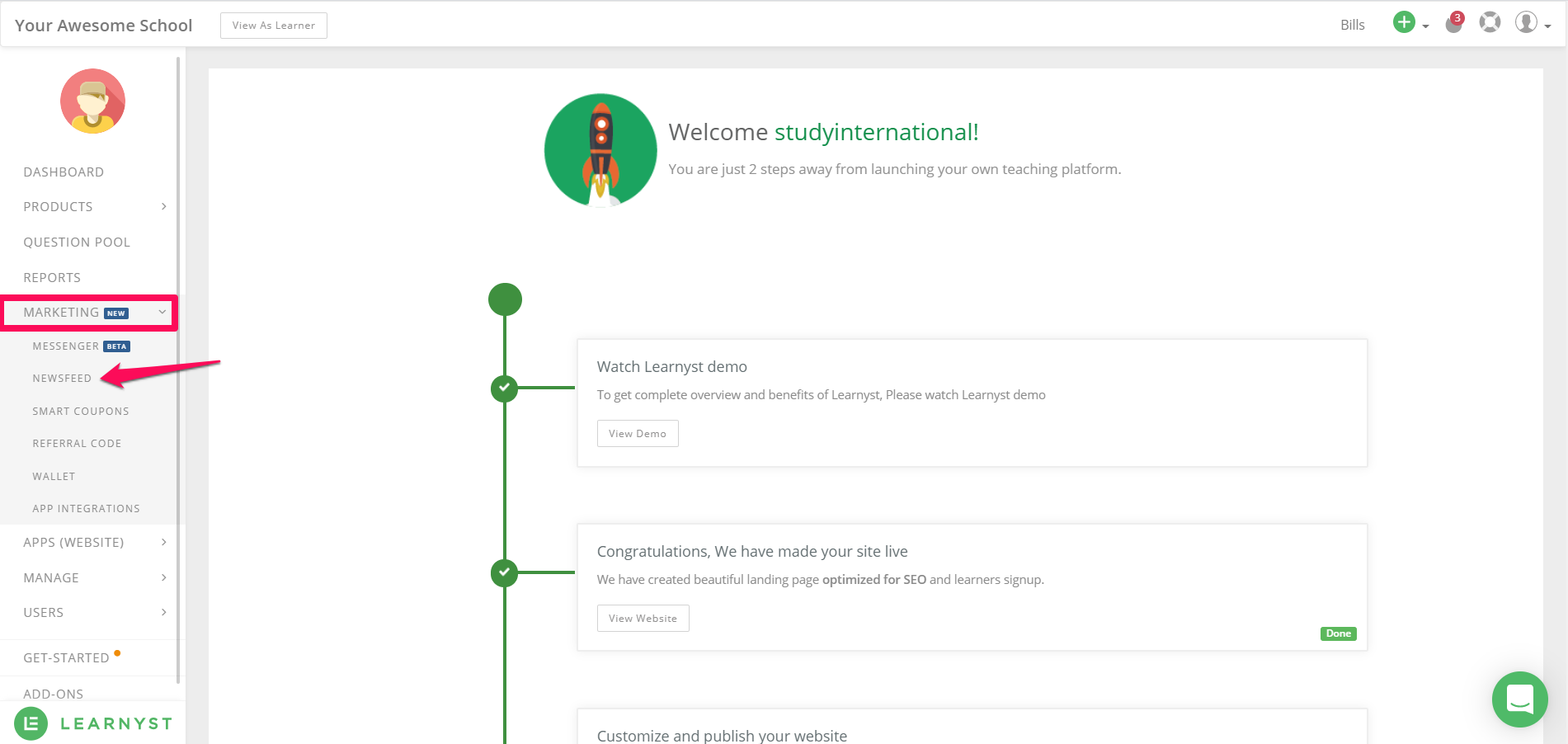 Publish Post On Student Topic:
Students are always searching for a solution on google.
It could be something like,
"how to pass class XI physics unit test", or
"how to score a 90 in math algebra".
Related Post: How to select a course topic your students will love

To create topics that you want to write about in your newsfeeds click on create

In the interface appears, write down the title or student problem you have identified from the market research.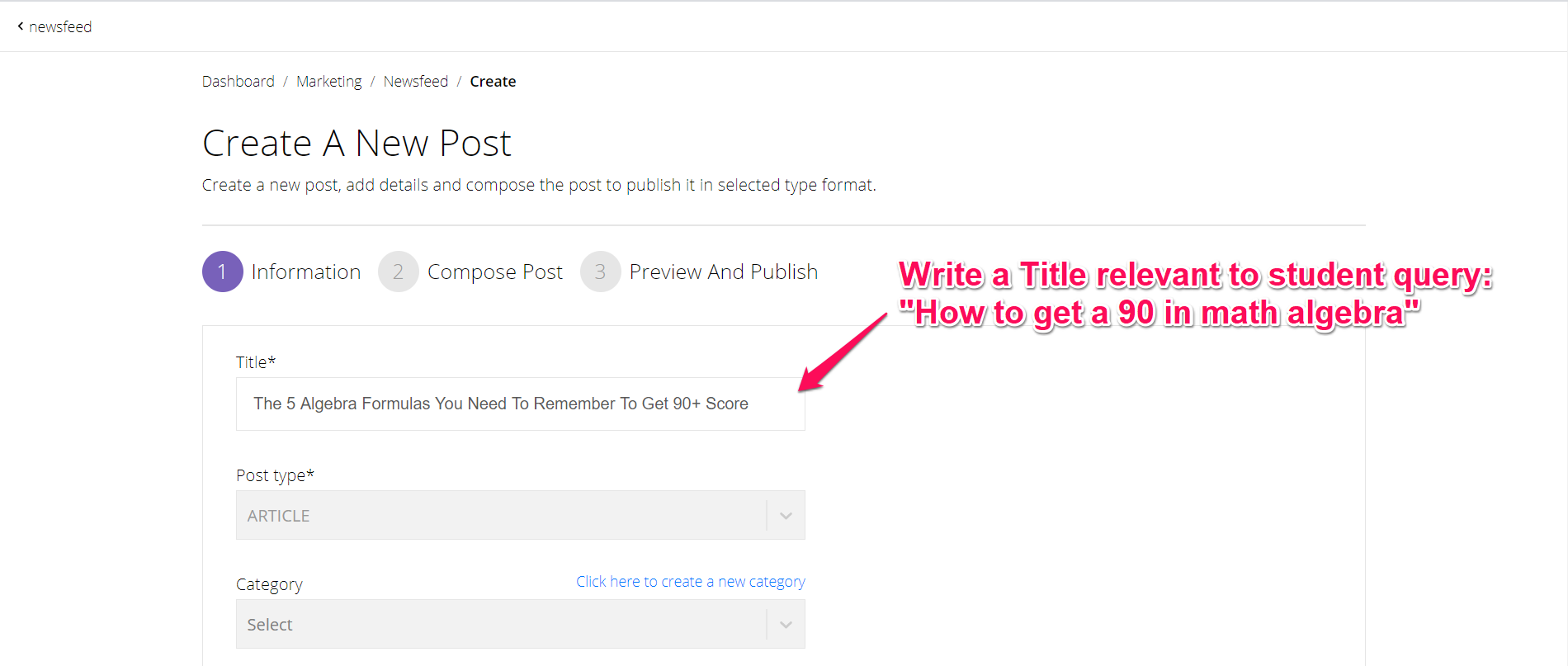 If you have already created categories, pick the appropriate categories here.

Pick a user-friendly URL or leave it to default. Give an appropriate SEO Title and description. Basically, tell your students what this course is all about and its benefits.

Related Post: How to write a blog post that gets you more students
Pick the right instructor for the post and click and save next

How To Write A Post
To write a post, first type in the title as shown below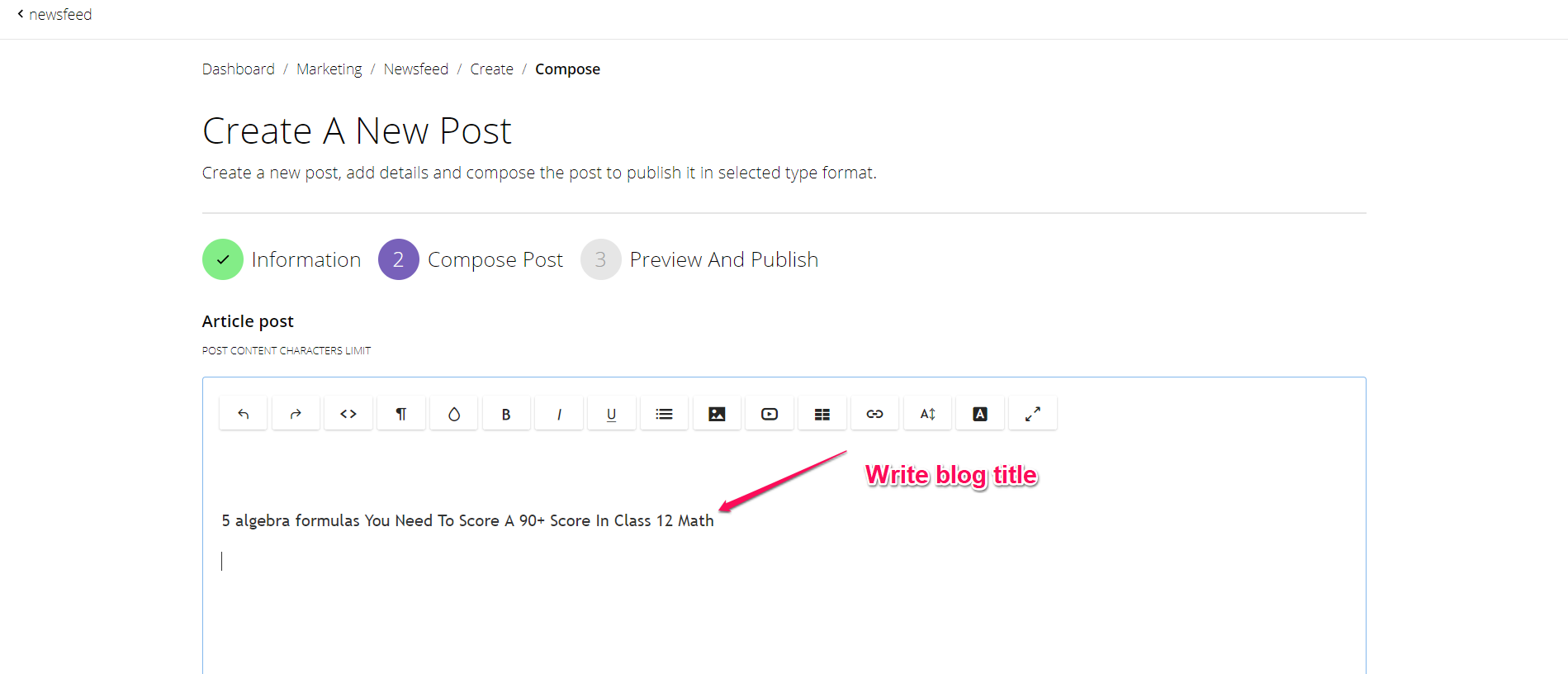 Next, select the title. Click on the formatting option and choose the H1/H2 heading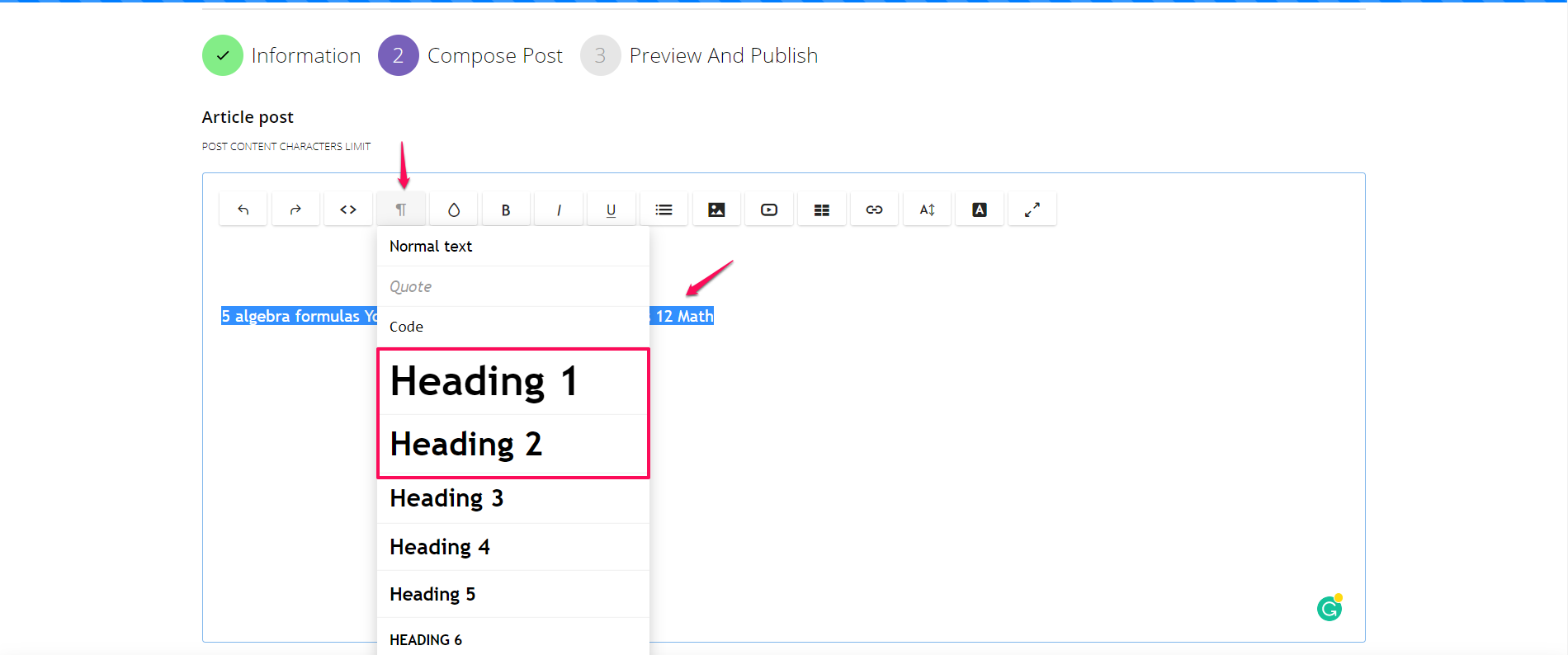 Now, your heading appears bigger. (I have chosen the H2 heading).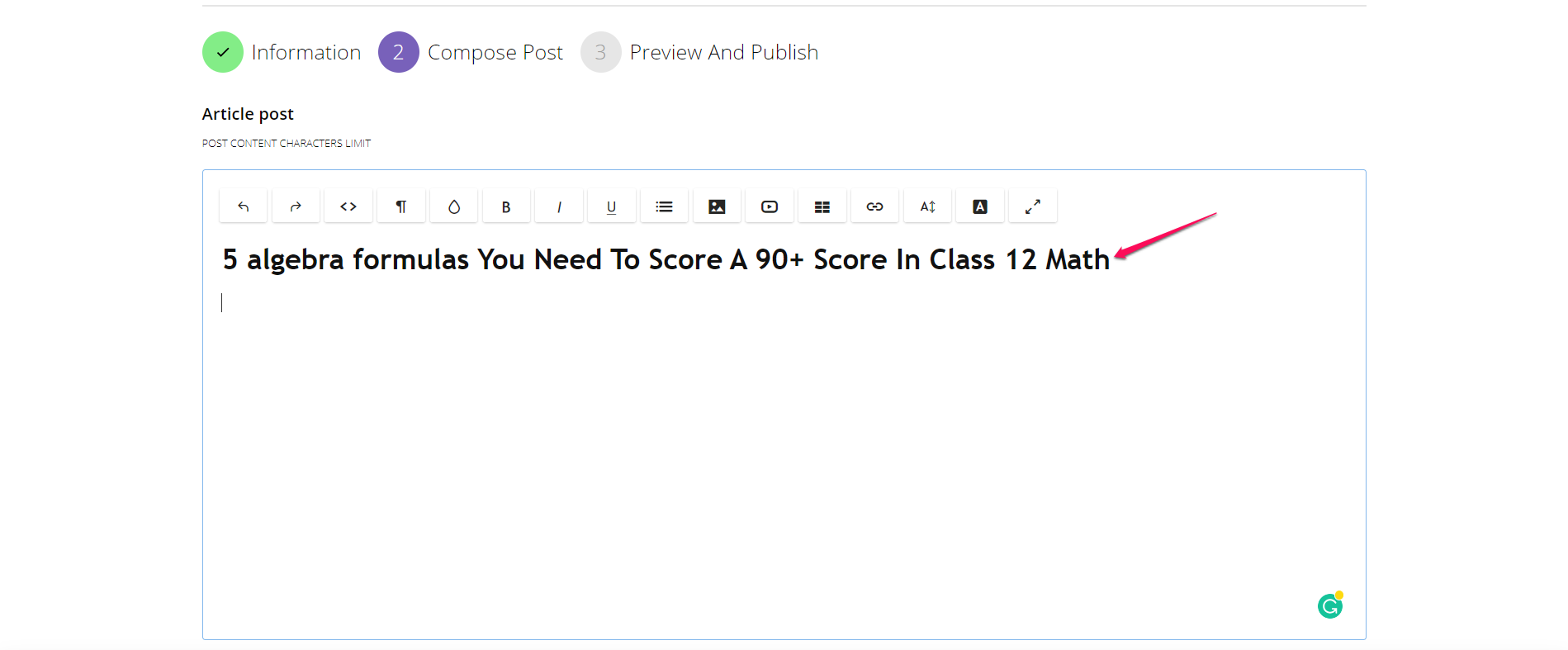 Next, add an image or video. If you have any videos to embed add the same.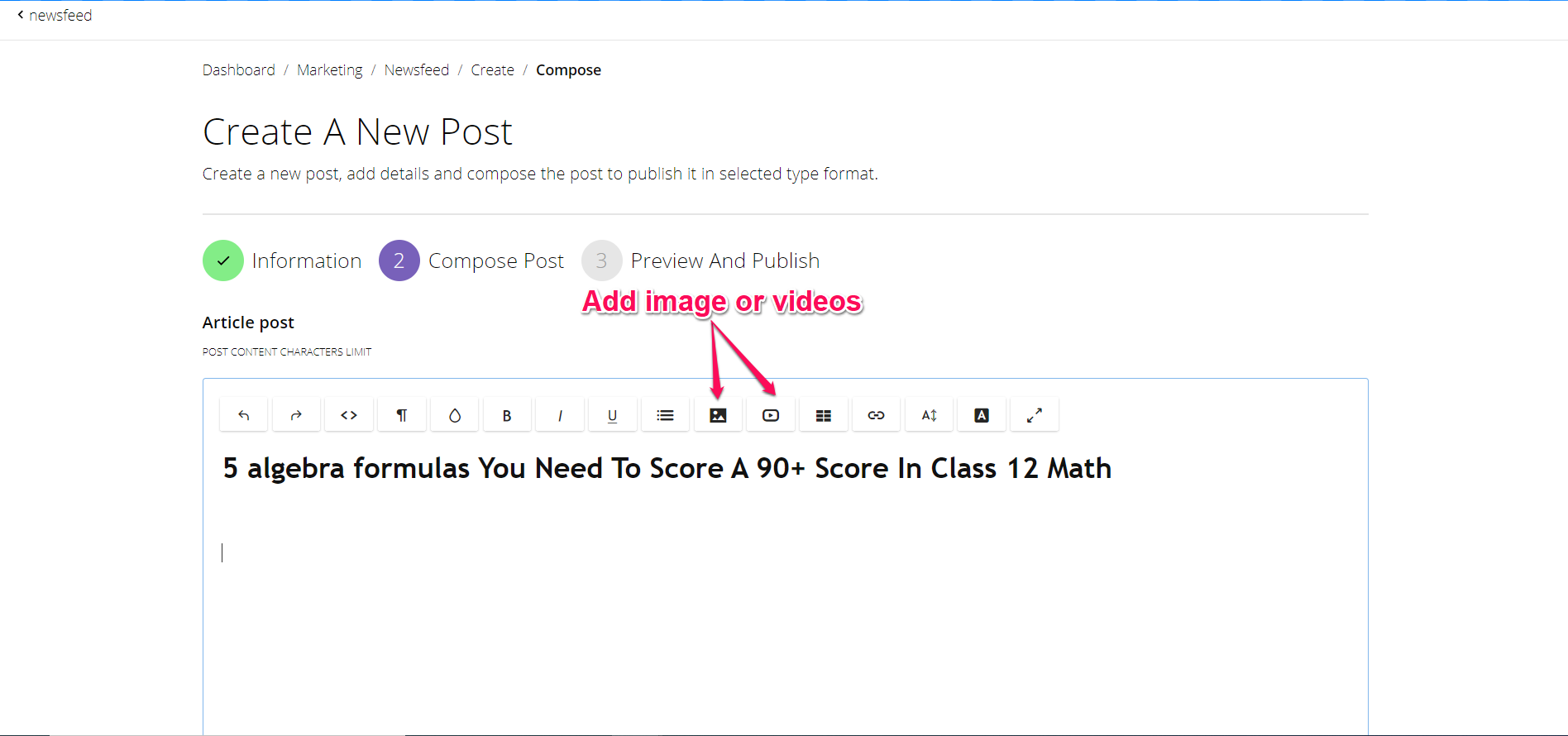 Now, write the detailed solution or copy-paste the solution from your word or google sheet document.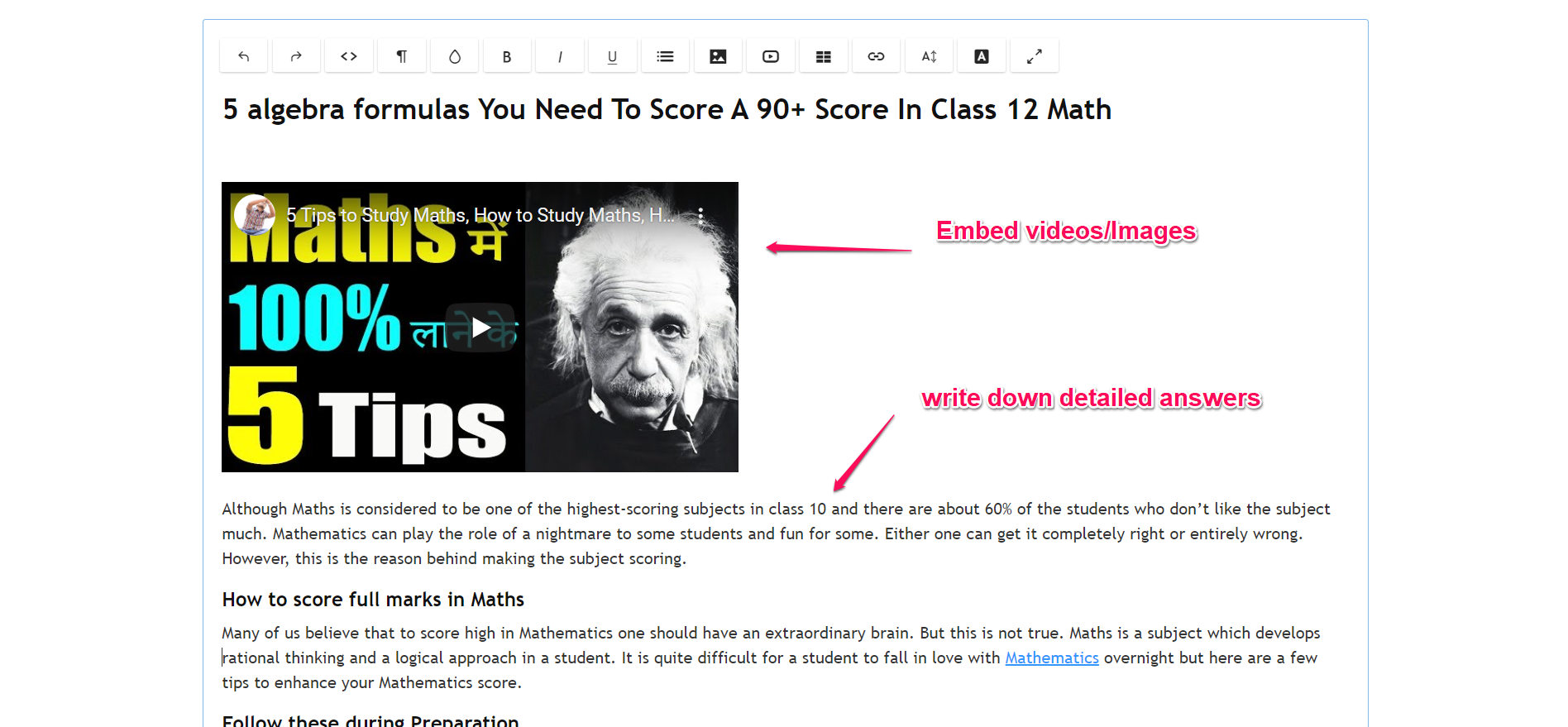 Insert links by clicking on any word and using the link button to insert links.

Note: In case, you want to review this article and publish at a later time, you can save it as a draft. View draft articles here.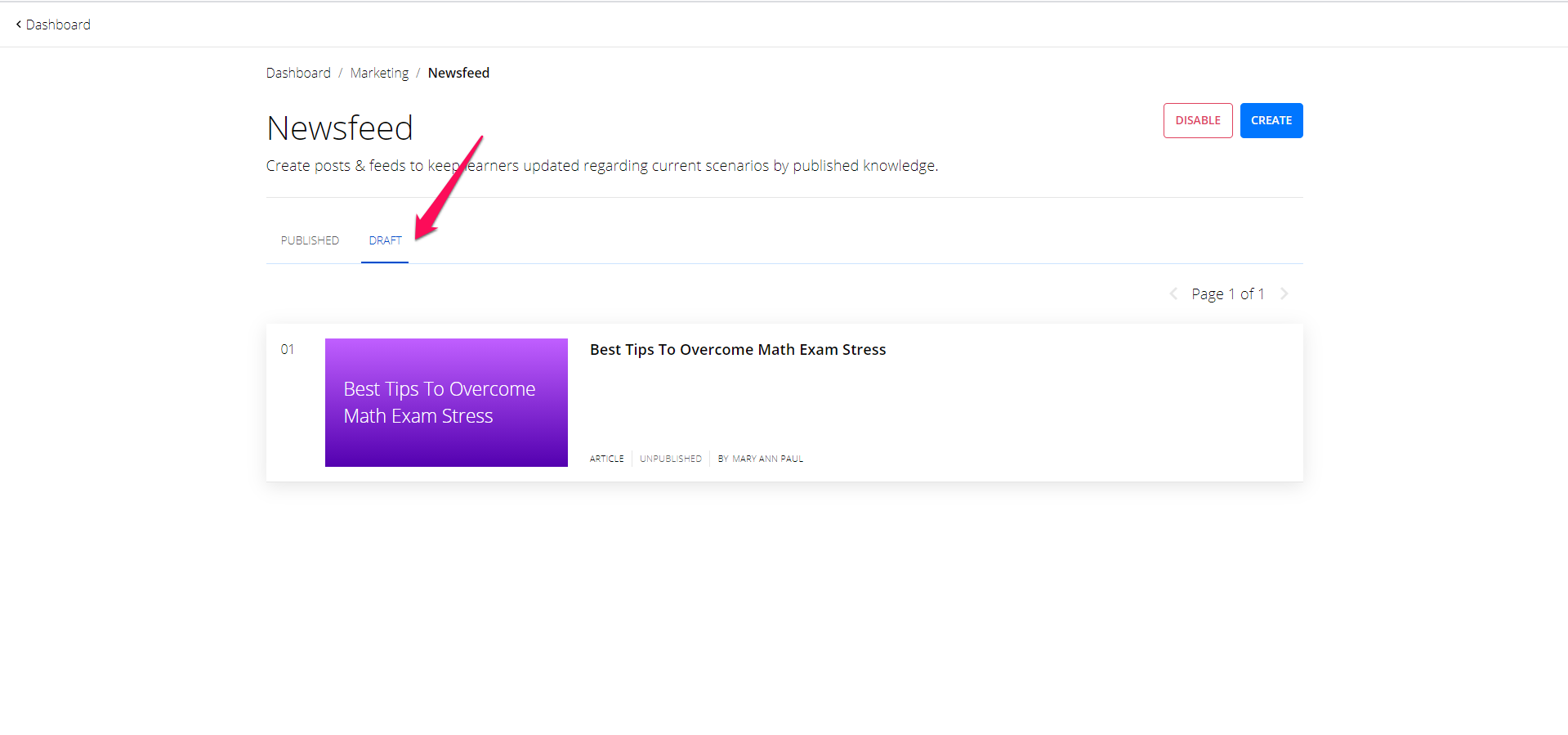 How to Publish A Blog Post
Once you have completed the article, scroll down to save and finish

Add any relevant feature image to the blog post and publish the blog.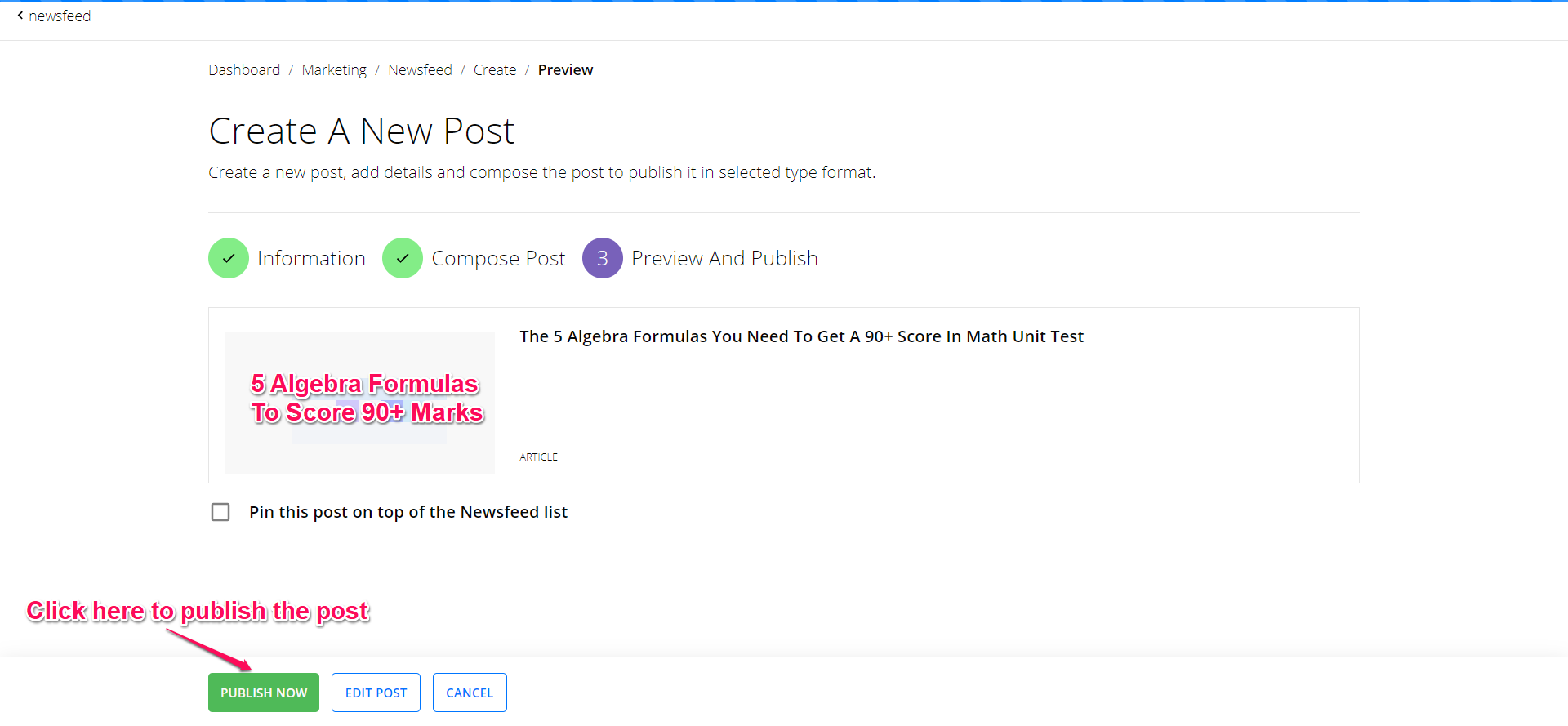 This is how the final article will appear in the student interface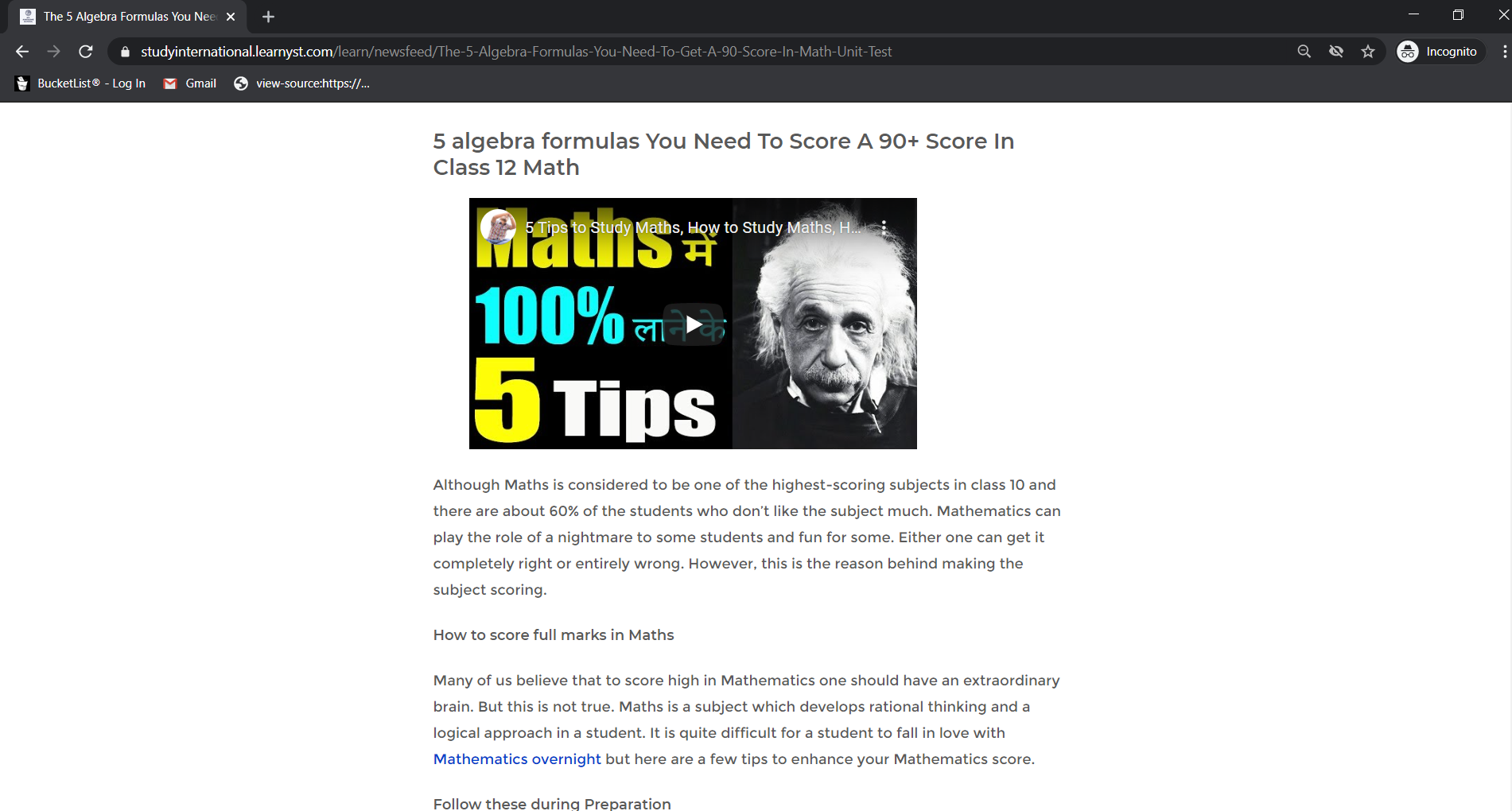 Hope you understood how to use the latest newsfeeds to publish blog posts.
By regularly writing about student's topics on your newsfeeds, your article will get found on google. This eventually will get you more students over 2-3 months of time.
So, now go ahead and publish blogs Start building your student traffic organically.
For more marketing tips, check how to market your courses article
Did this answer your question? Thanks for the feedback There was a problem submitting your feedback. Please try again later.Yes No No results found