If you are a teacher running multiple subjects, you need designated people to manage questions in that subject.
Learn the entire steps of assigning question pools to your sub-admins with this support article. (Watch the video from 4:20s-4.55s)
How To Add Question Pools To Your Subadmins
First, let us go to your sub-admin module from the Users tab in the admin dashboard


Select the sub-admins from the users tab.

Next, click on the edit button on top to assign the products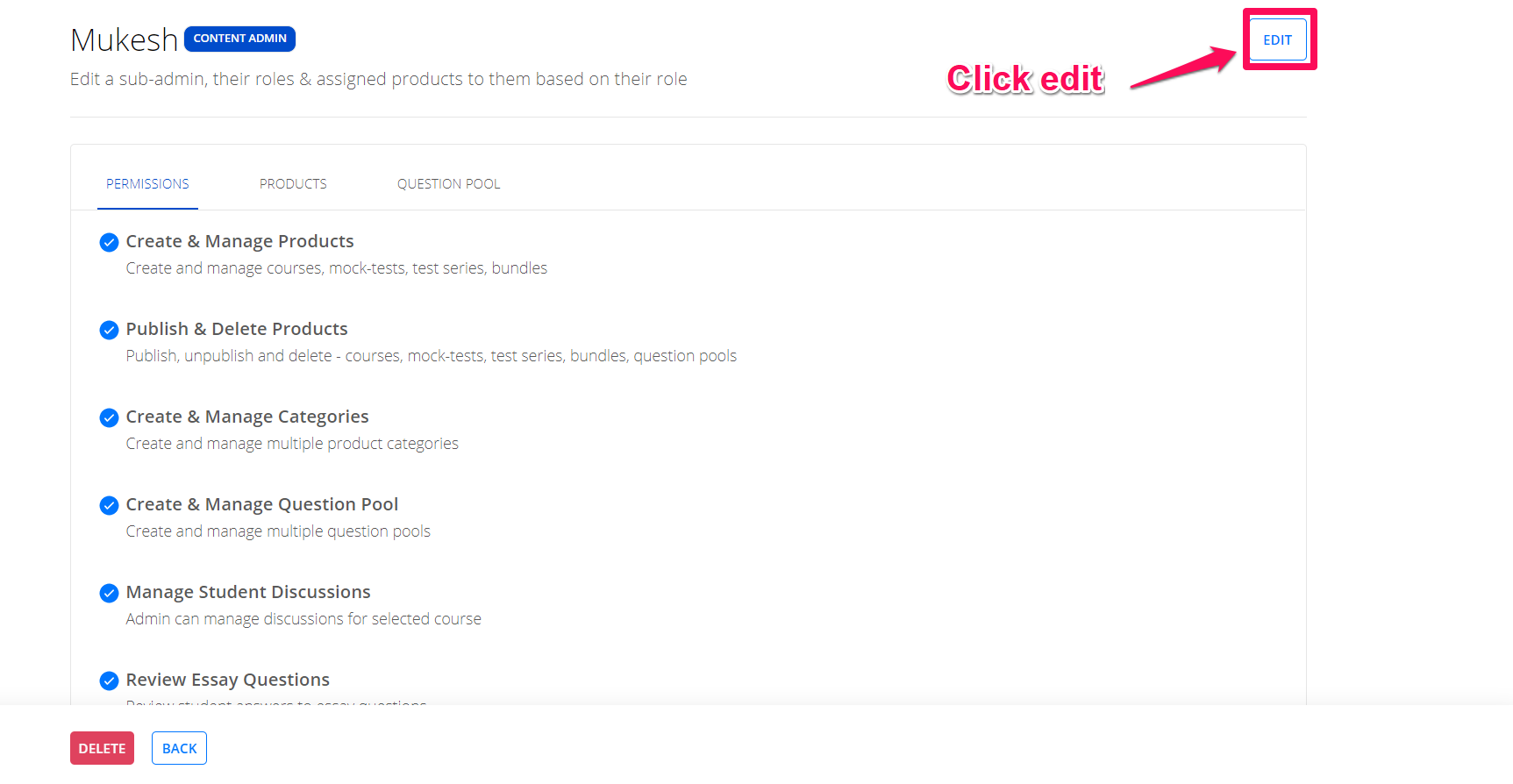 Edit Sub-admin page will open. Now. click on the products button as shown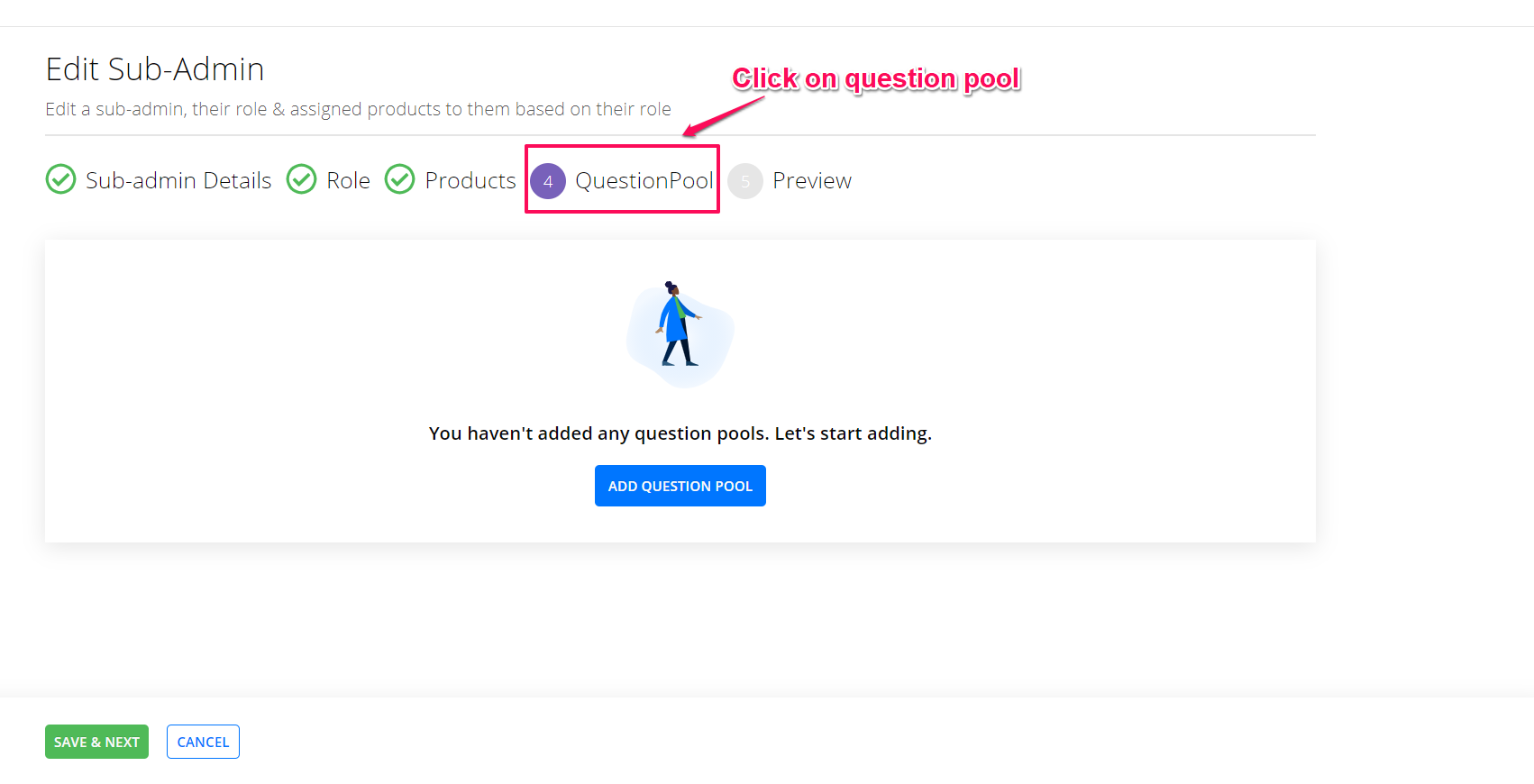 Click on the Add product button to start adding the products.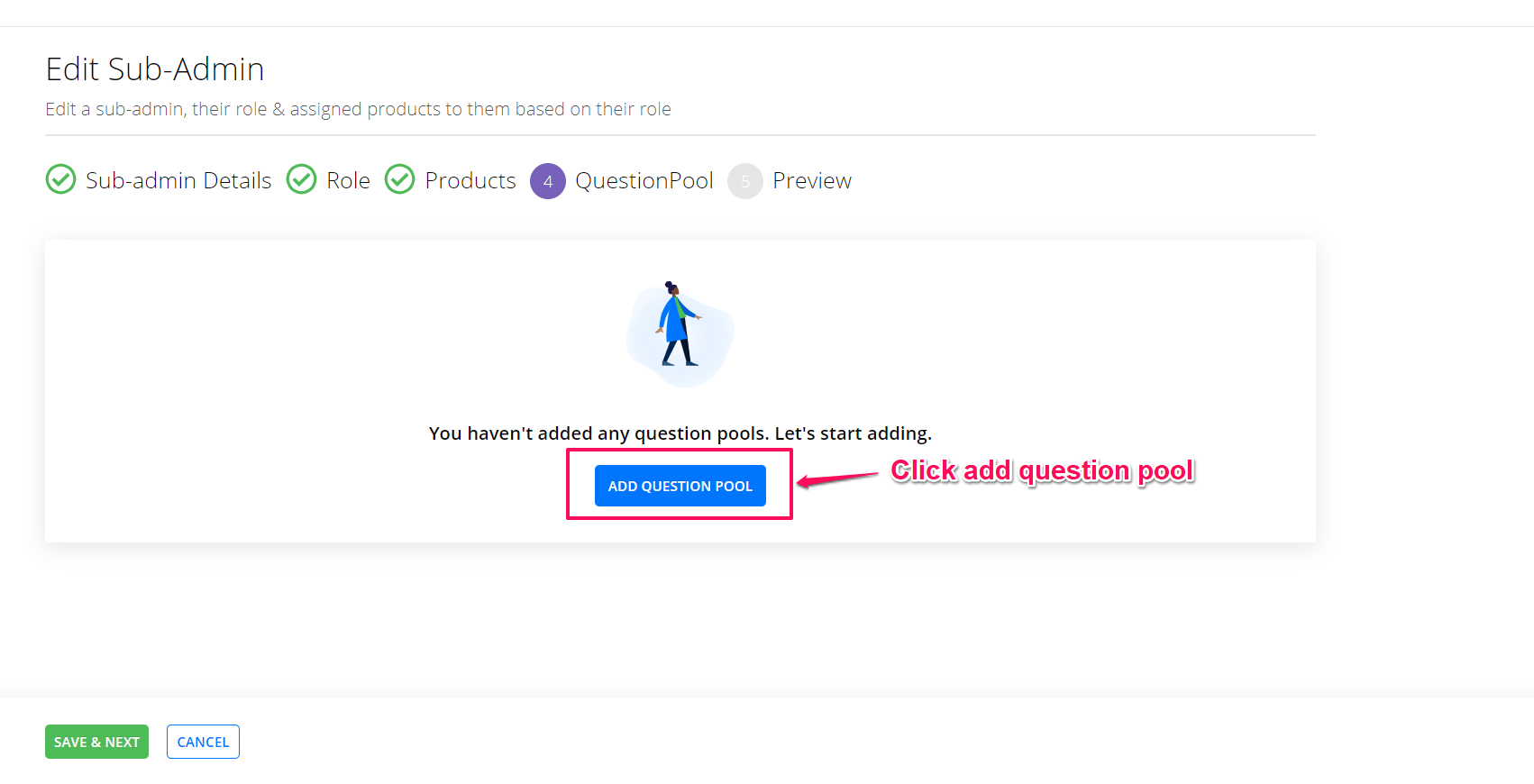 Now, you can select all the question pools by clicking the checkbox as shown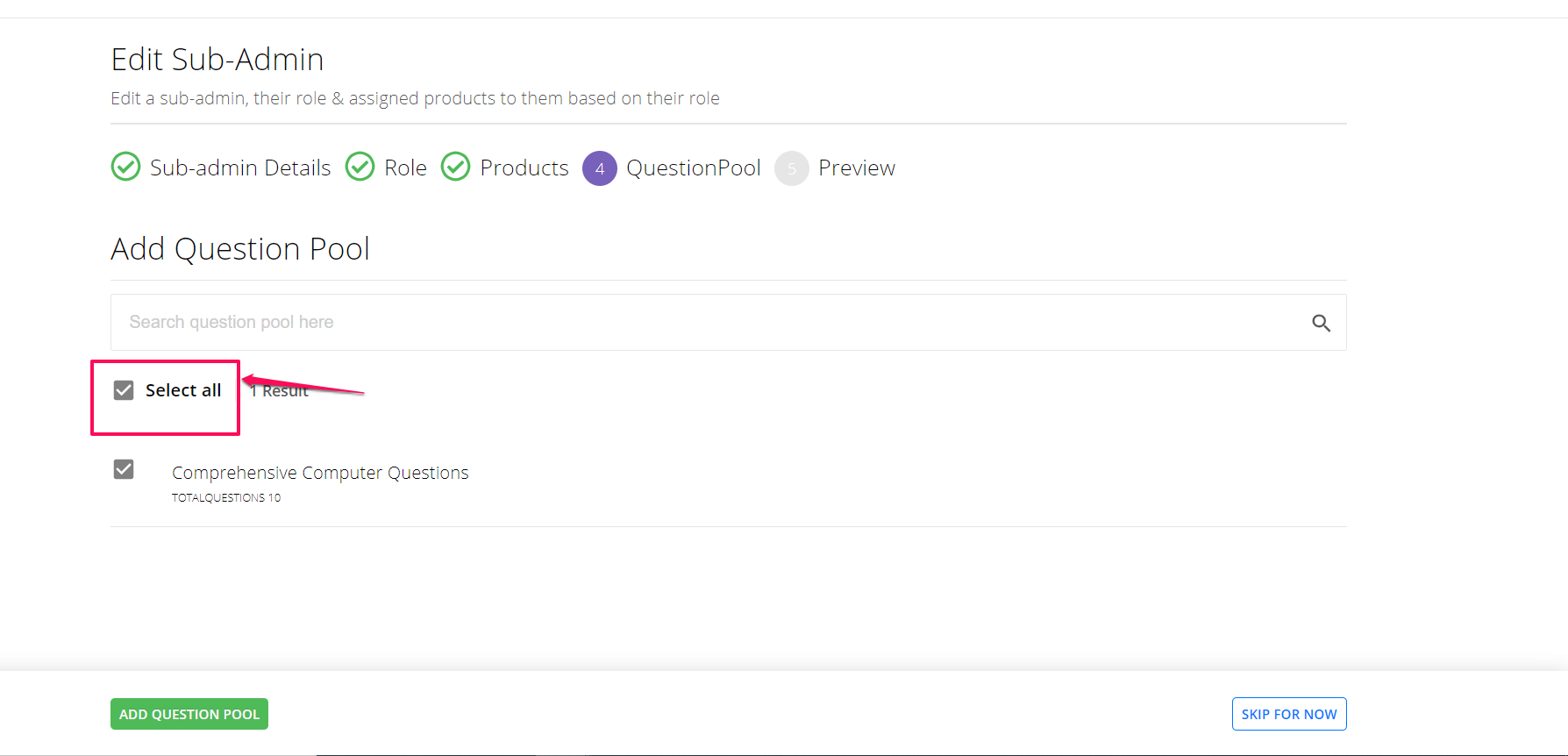 Alternatively, you can search your question pool name in the search box and assign that product to your sub-admin.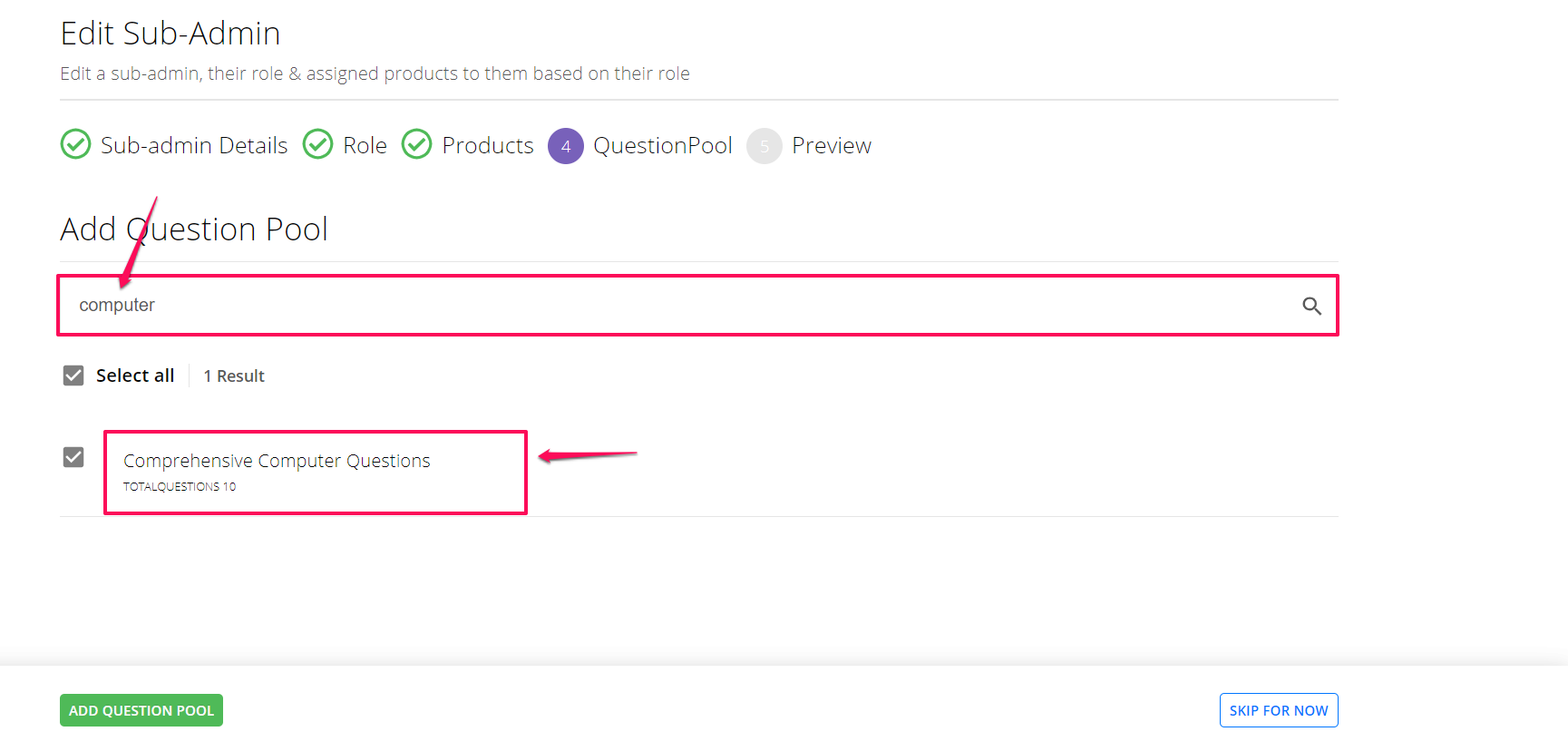 Once you have selected your question pool, click on the add question pool button to assign relevant question pool to your sub-admin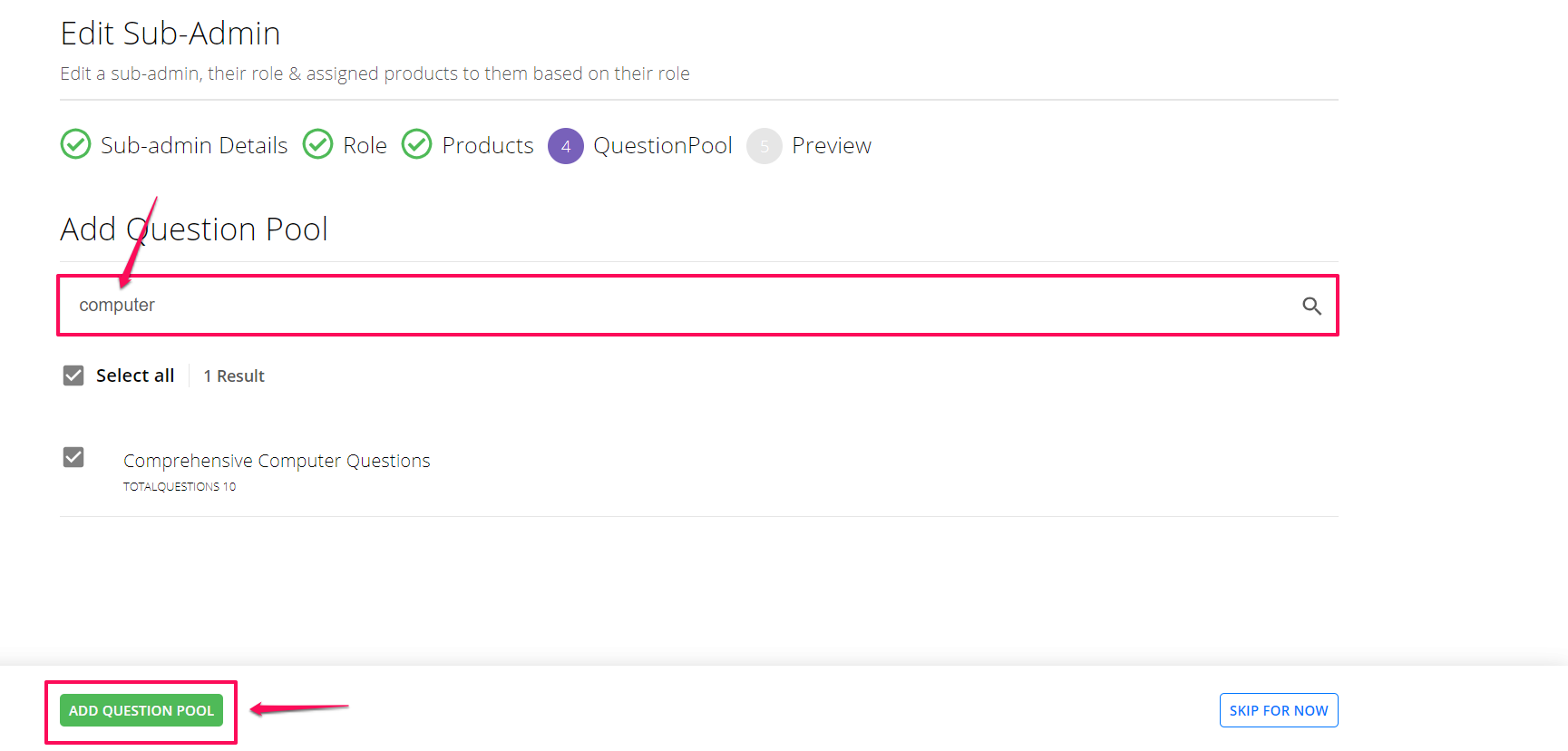 Click Finish to make the changes go LIVE.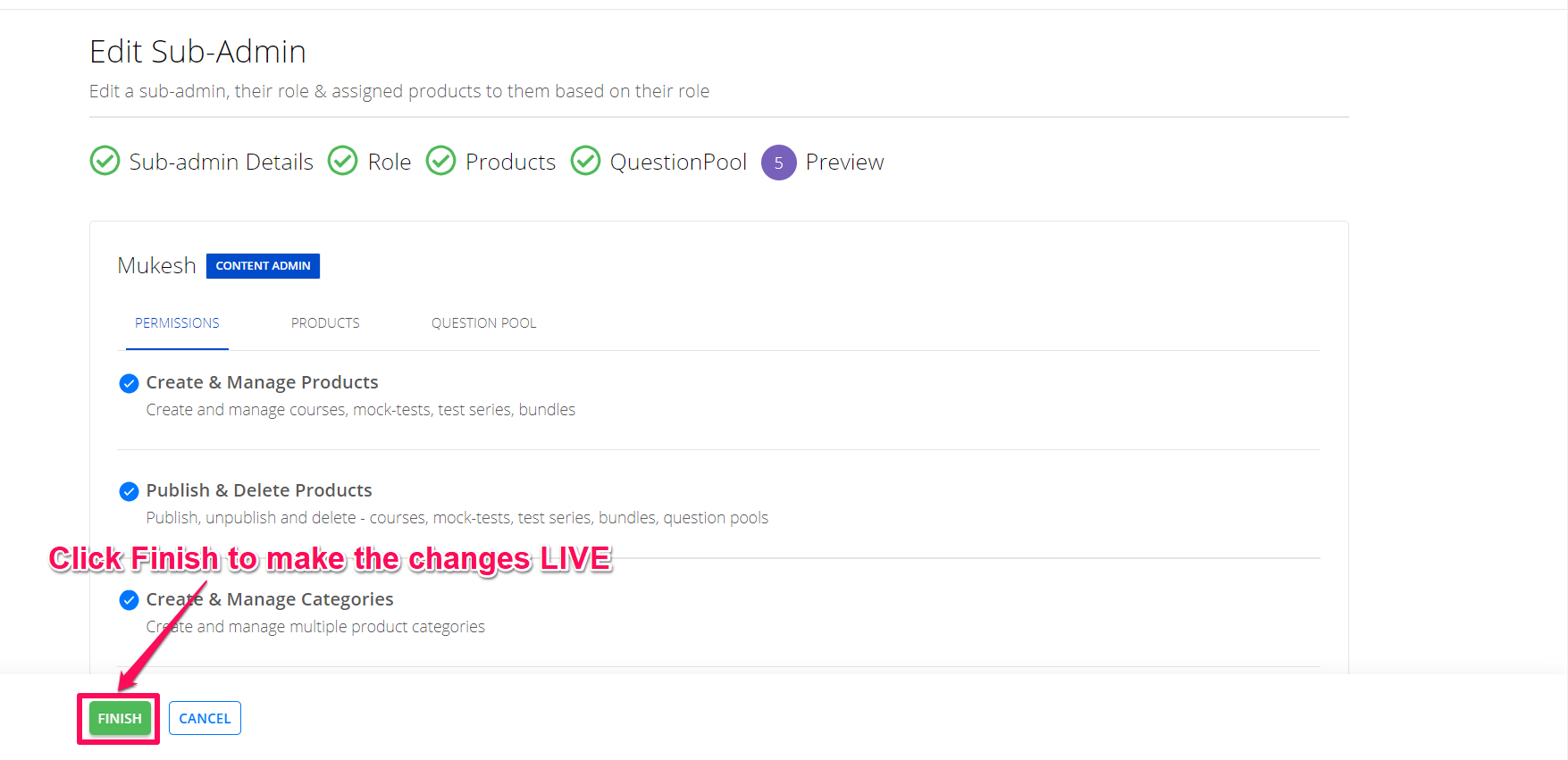 Your sub-admin can log in to the system and also be able to see the question pools assigned.

Hope this support article, helped you to assign your question pools to your sub-admins.
To know more on how to manage your sub-admins, refer to the comprehensive master guide on sub-admins
Did this answer your question? Thanks for the feedback There was a problem submitting your feedback. Please try again later.Yes No No results found