There are 5standard roles & as an owner, you can switch sub-admins roles across any of these 5 roles.
In the Course Premium plan, we have one more option called the custom roles.
In this support article, let's learn to mix, match, and customize permissions. (Watch video from 7:15s-9:05s)

Related Post: How to create a standard sub-admin
Custom roles allow you to mix and match the standard role permissions to create a role unique to your business needs.
For e.g: You can create a role wherein a sub-admin can manage your products & manage also handle the marketing features in your academy.
Let us see how to create custom roles.
First, with the basics. Let us access the sub-admin feature from the admin dashboard.
How to access Sub-admins
First login to your dashboard and select the Users > Sub-admins

Next, let us create a custom sub-admin role.
How to create Sub-admins Role
On the Manage Sub-Admins page, click on the roles tab and then click on the Create Custom Role button.

Create an apt role title and description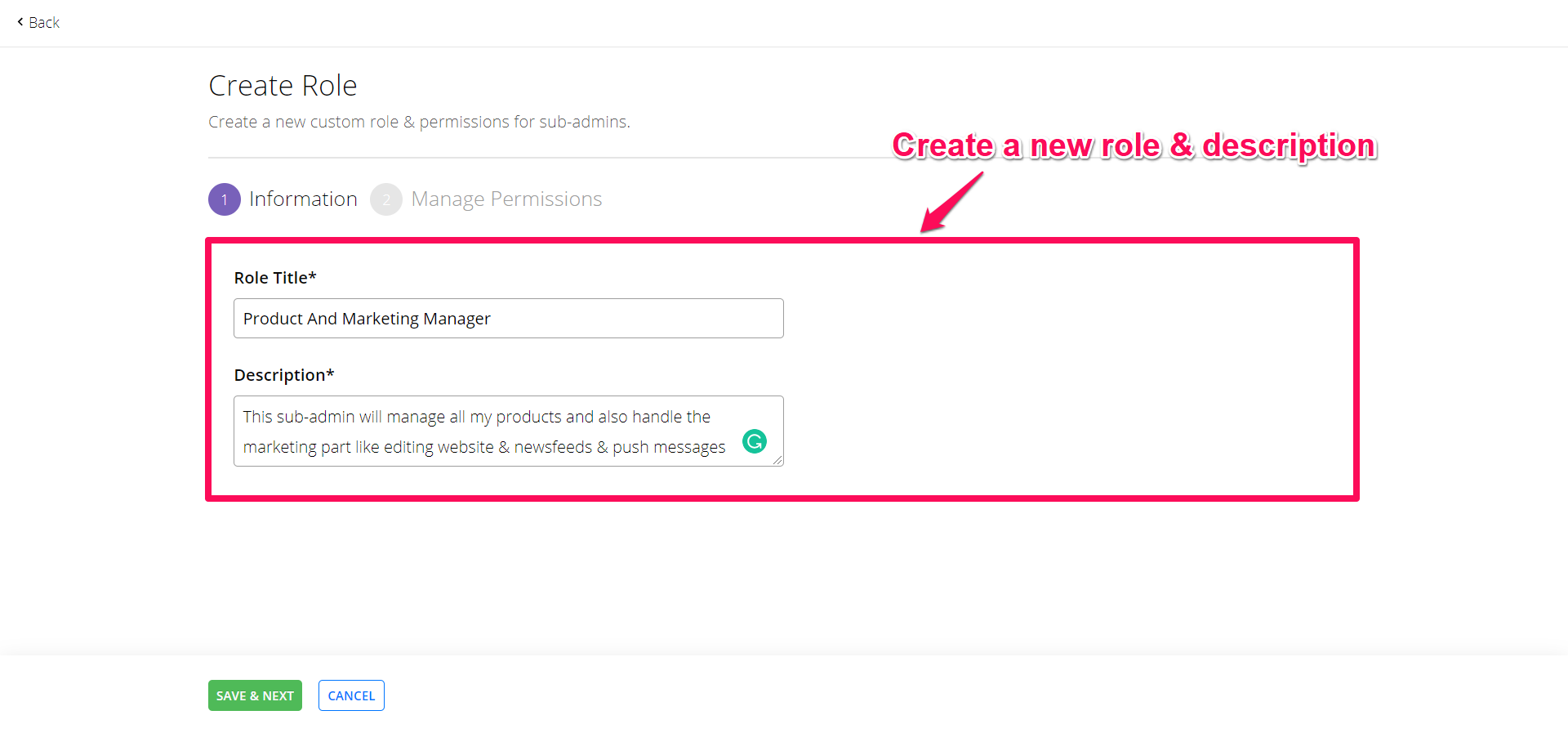 On the next screen, you can mix and match the permissions you want. For e.g: I have created this custom role for someone to manage both my products & marketing features.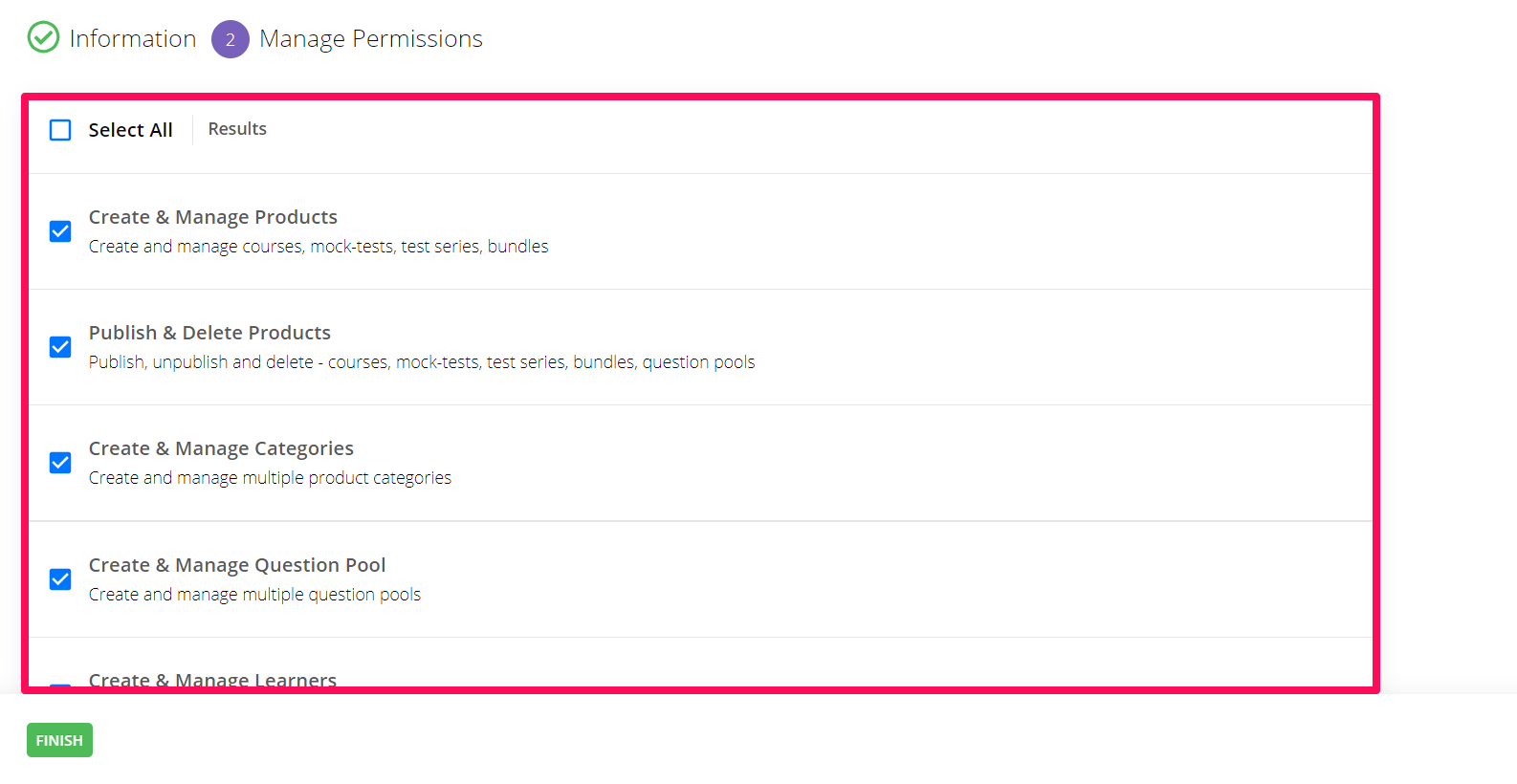 Mix and match the required permissions and click finish.
Congrats! Your new custom role has been created.

Next, let us go ahead and assign the custom role to your sub-admin.
Note: You can create up to 5 custom roles in the premium plans. To get more custom roles message to sales@learnyst.com or contact our support team over support chat.
How to create Sub-admins & assign custom roles
To add sub-admins, go to manage sub-admins and under the user's tab, click on Add sub-admin button

Next, create sub-admins. Enter user details like name, phone, email, and password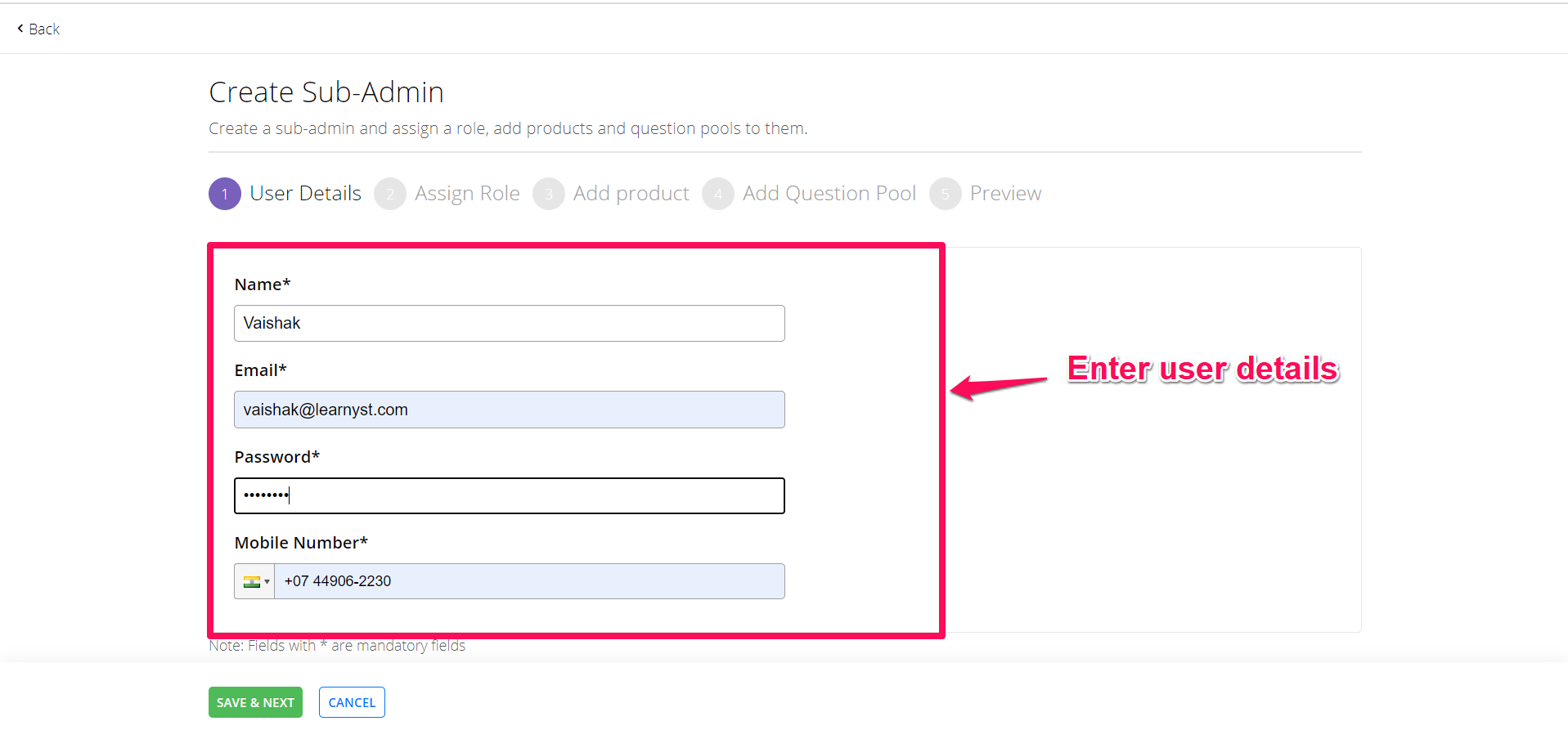 Now, assign the custom role to your sub-admin. Click save and next.

Assign the necessary products by selecting add product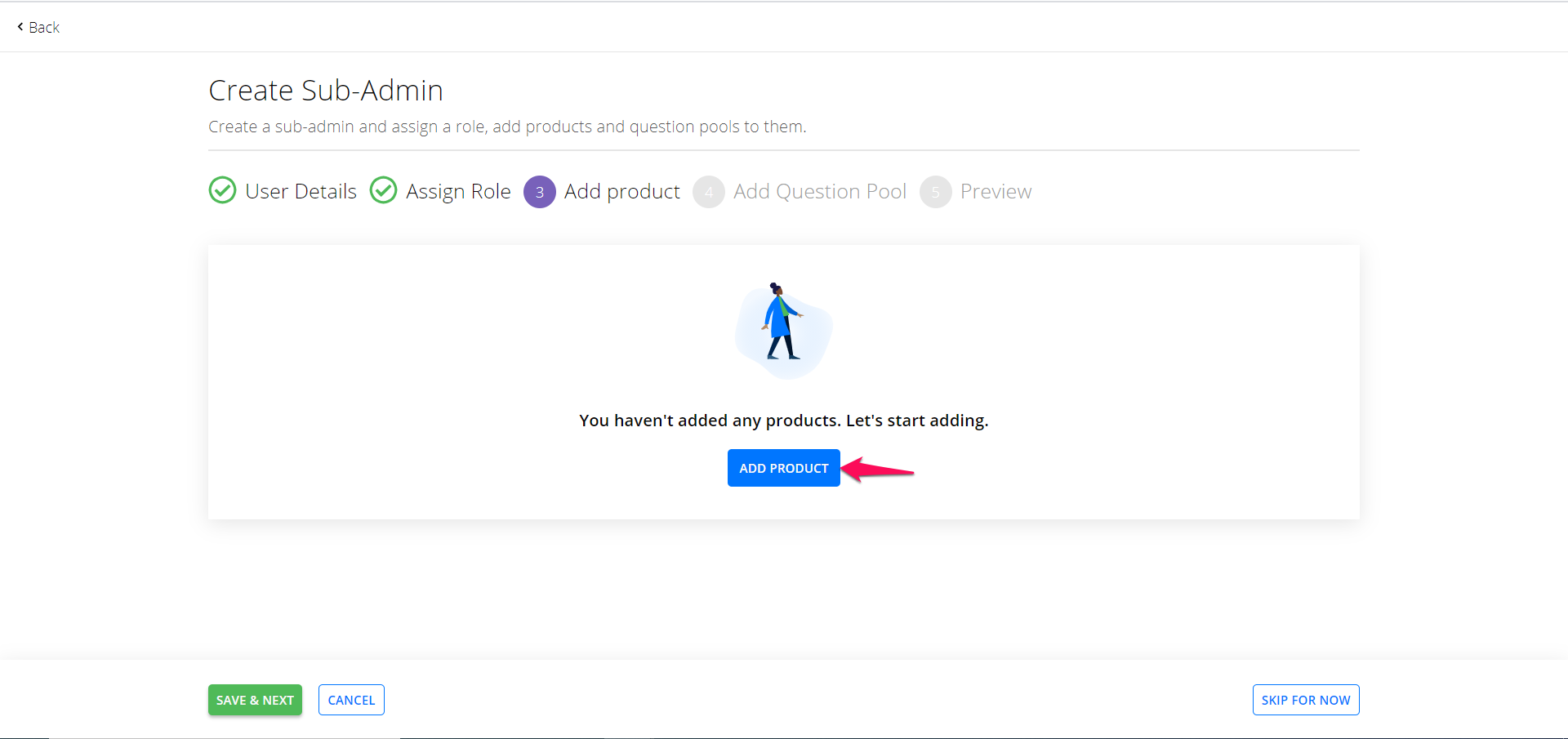 Next, select and add any products that you want to assign to your sub-admin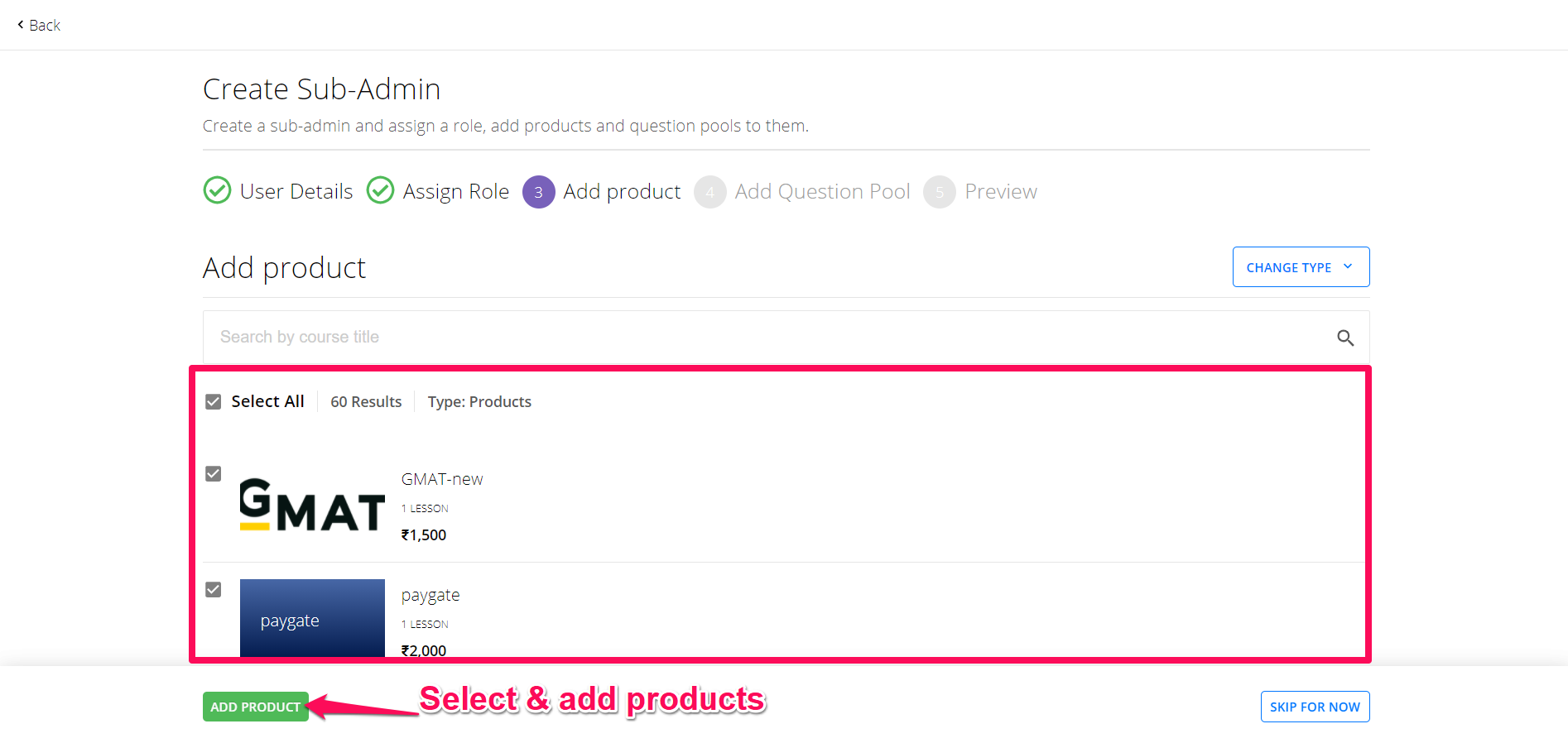 Same way, add the question pool that you want to add. Click on add question pool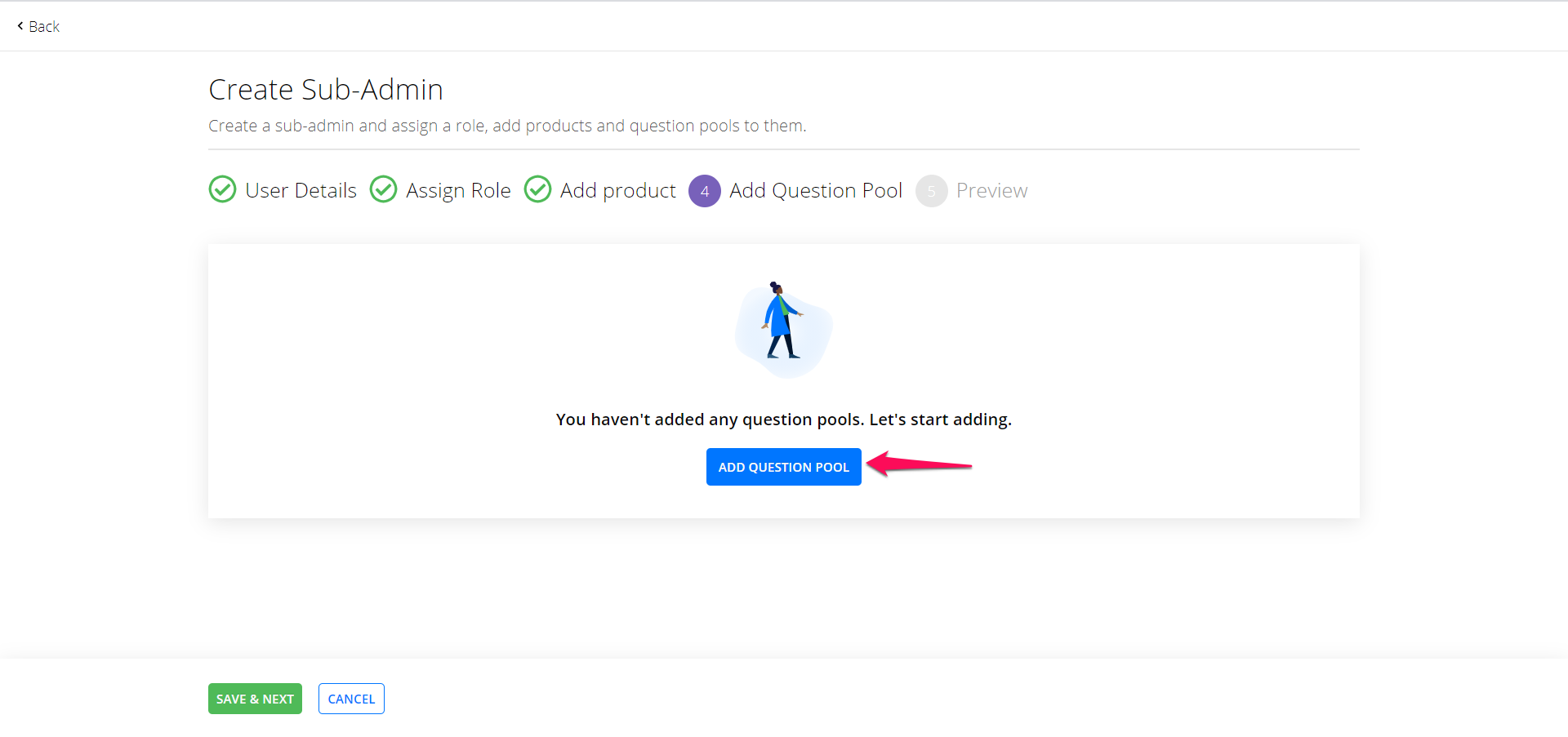 Click Finish to confirm the changes and publish the new sub-admin role.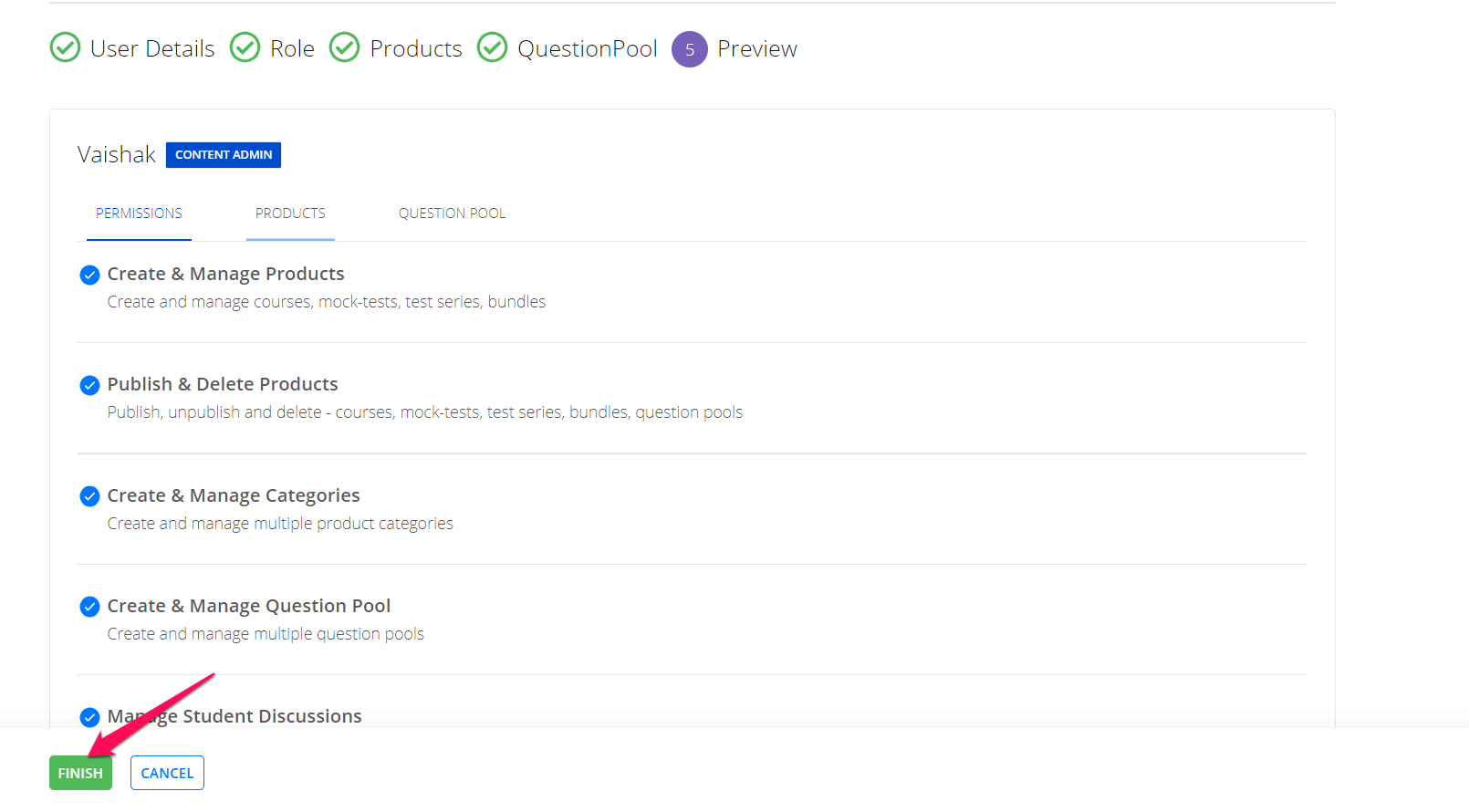 As soon as you confirm the changes, the sub-admin will receive the login details.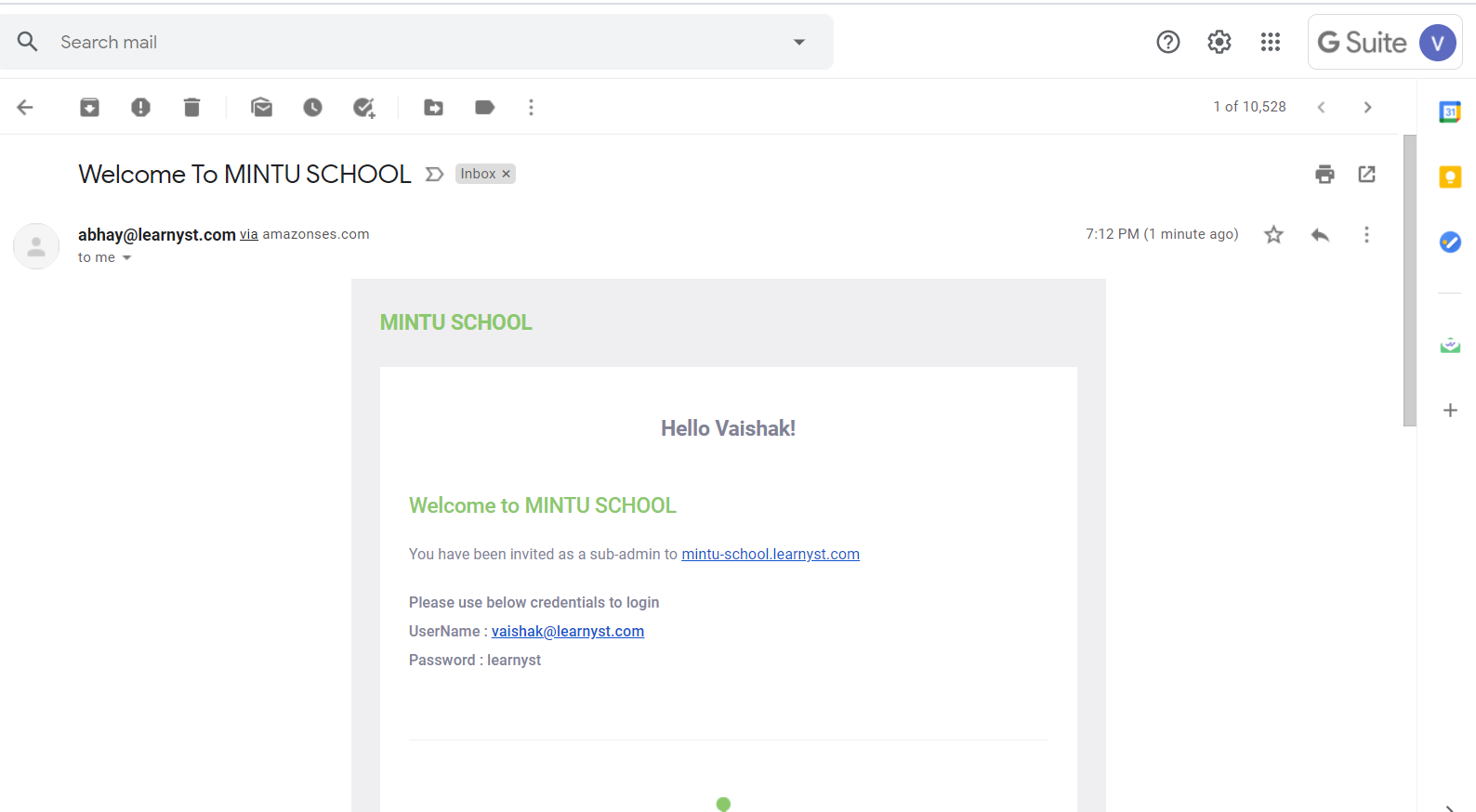 The sub-admin can now login with these details and see only the screens he/she is assigned. For e.g: below is the view access for sub-admin with the custom admin role.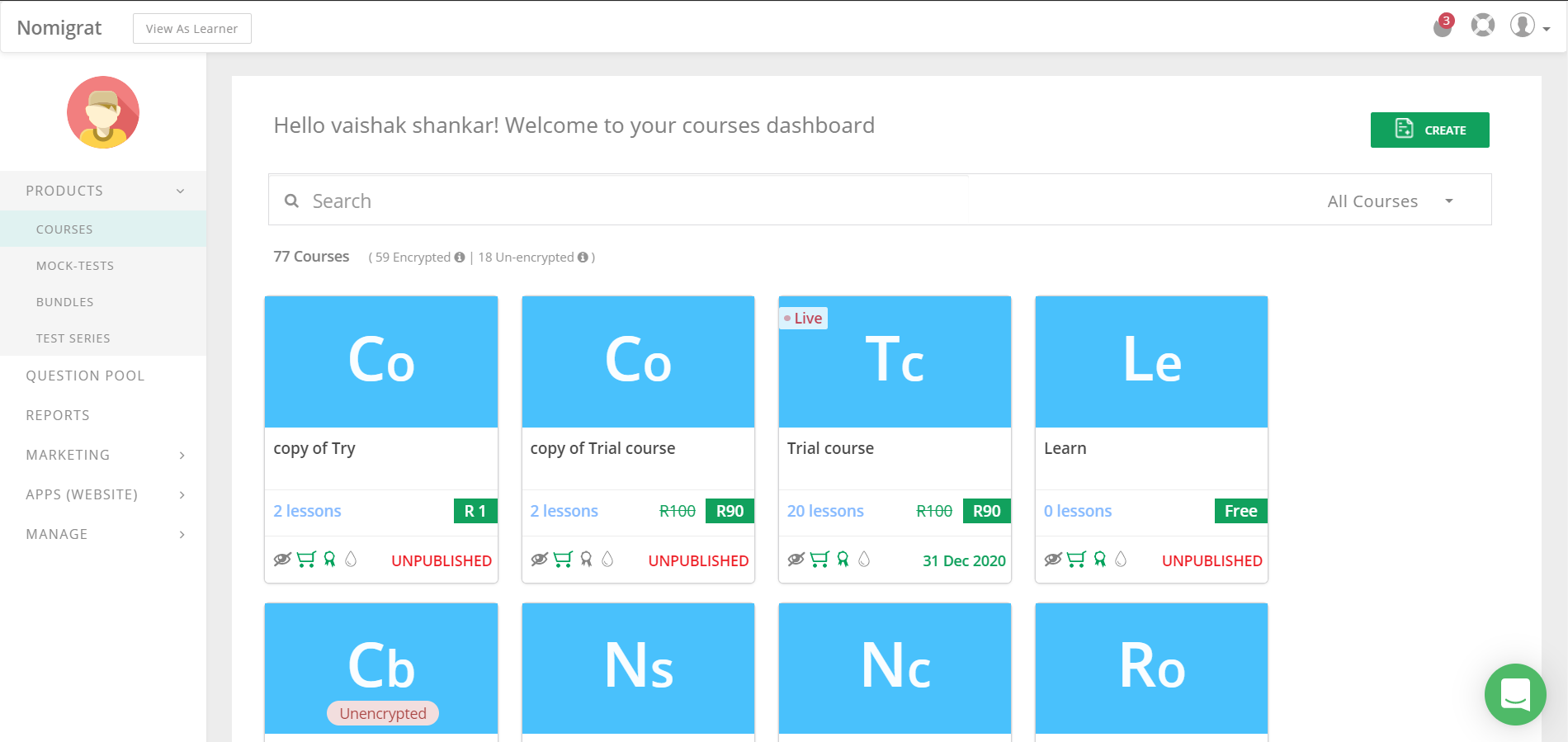 Refer to this support article to reassign or change the role of the sub-admin.
So, hope this article helped you create custom admin roles & assign them to your sub-admin.
Now, go ahead and assign roles to your sub-admins with more flexibility.
To know more on how to manage your sub-admin, refer to the comprehensive master guide on sub-admins.

Did this answer your question? Thanks for the feedback There was a problem submitting your feedback. Please try again later.Yes No No results found