In the previous article, we saw how to access and create sub-admin roles.
In this article, let us see how to modify the existing roles of your sub-admins
Don't fret one bit over how to change your sub-admin roles. It is really easy.
(Watch the video from 6:00s - 6:35s)
How to Change the Sub-Admin Roles
First login to your dashboard and select the Users > Subadmins


Select the sub-admins you want to change.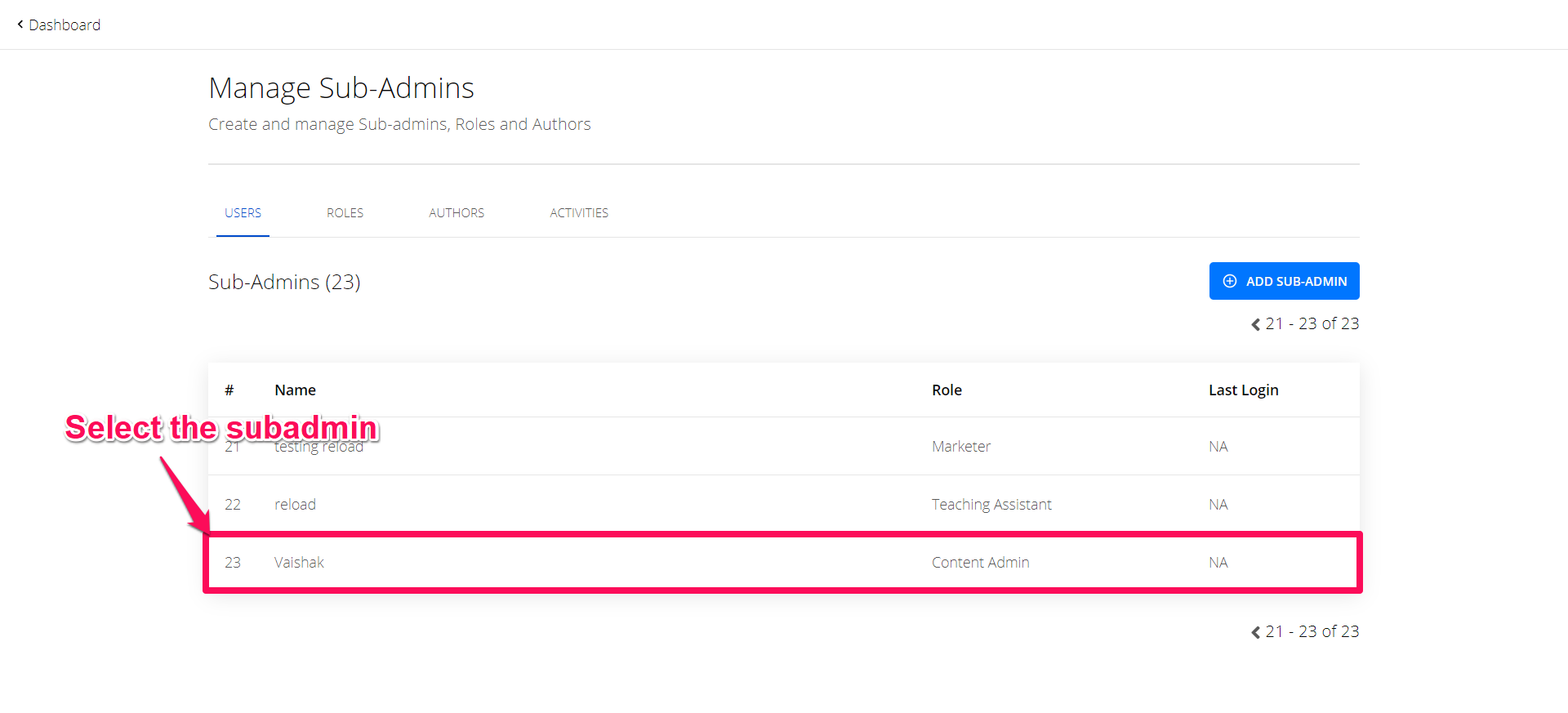 Next, click on the Sub-admin you want to change and click the Edit button option

Update changes to the name and mobile number if required.
Please note that you can't change the email-d and password for a sub-admin after the 1st time entry.
Next change the role from e.g: content admin to marketer role. Click save and next.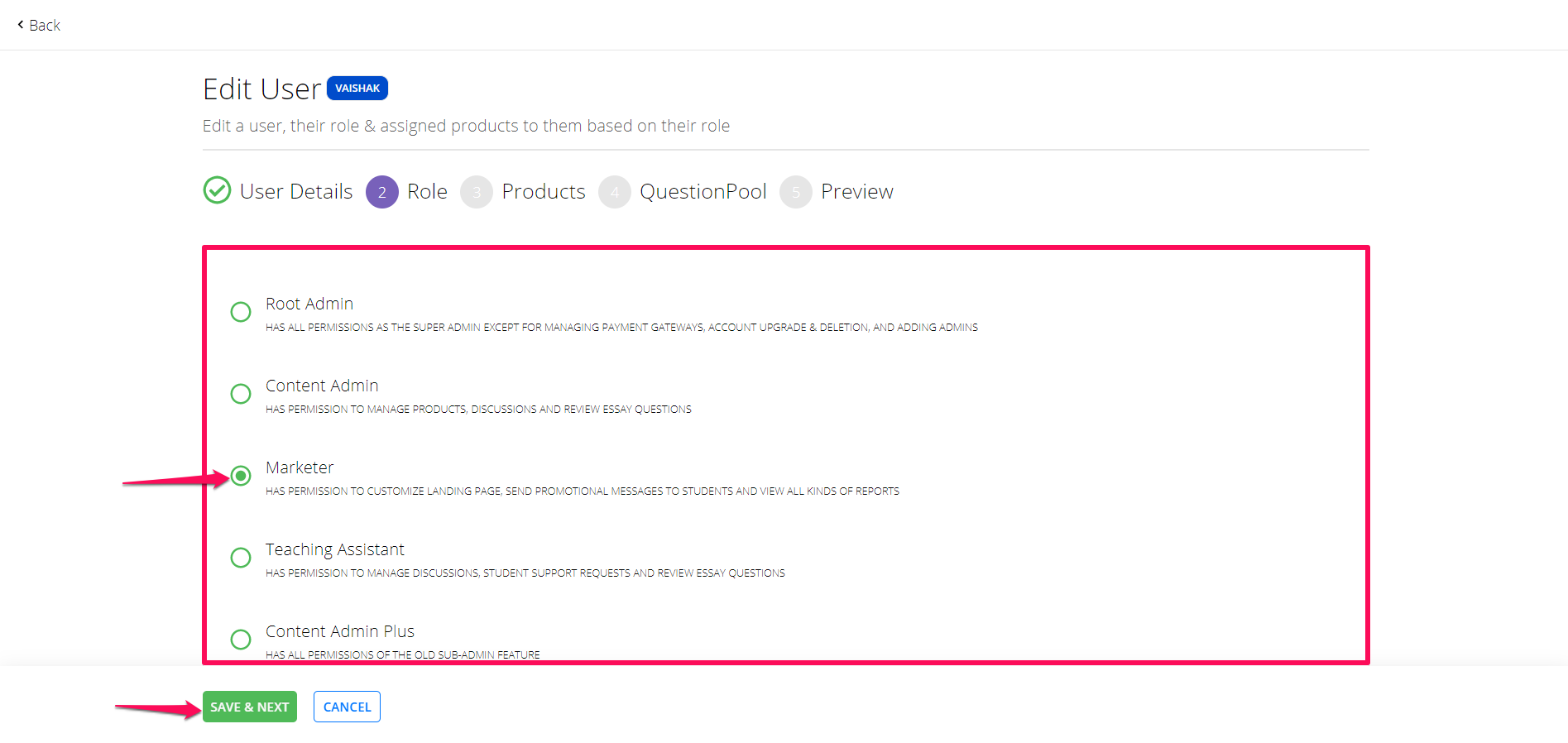 Click on the cross sign to remove products and click on the Add products button to add new products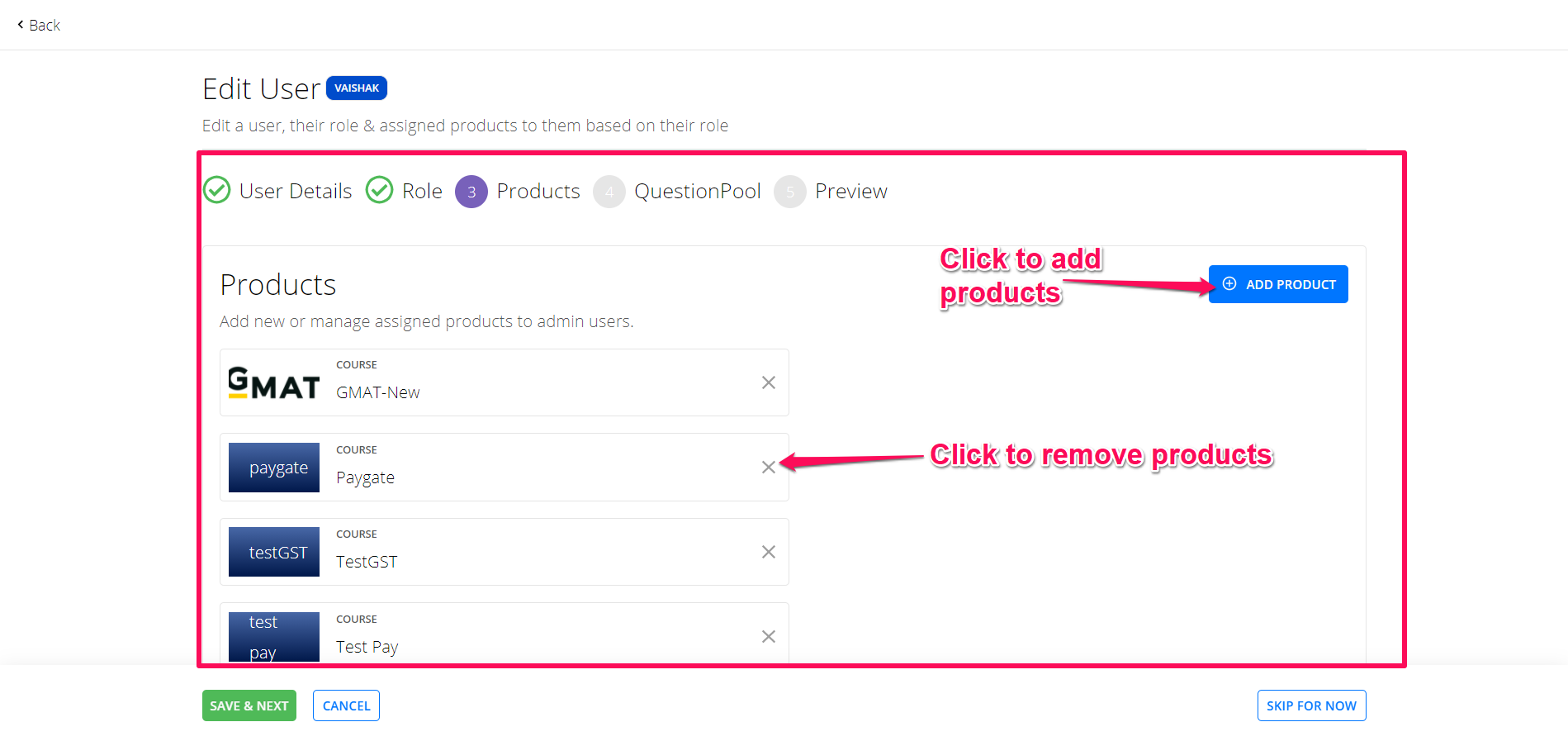 To go back to the previous screen like role click on the green tick symbol on top.

Follow the same approach with the question pool page.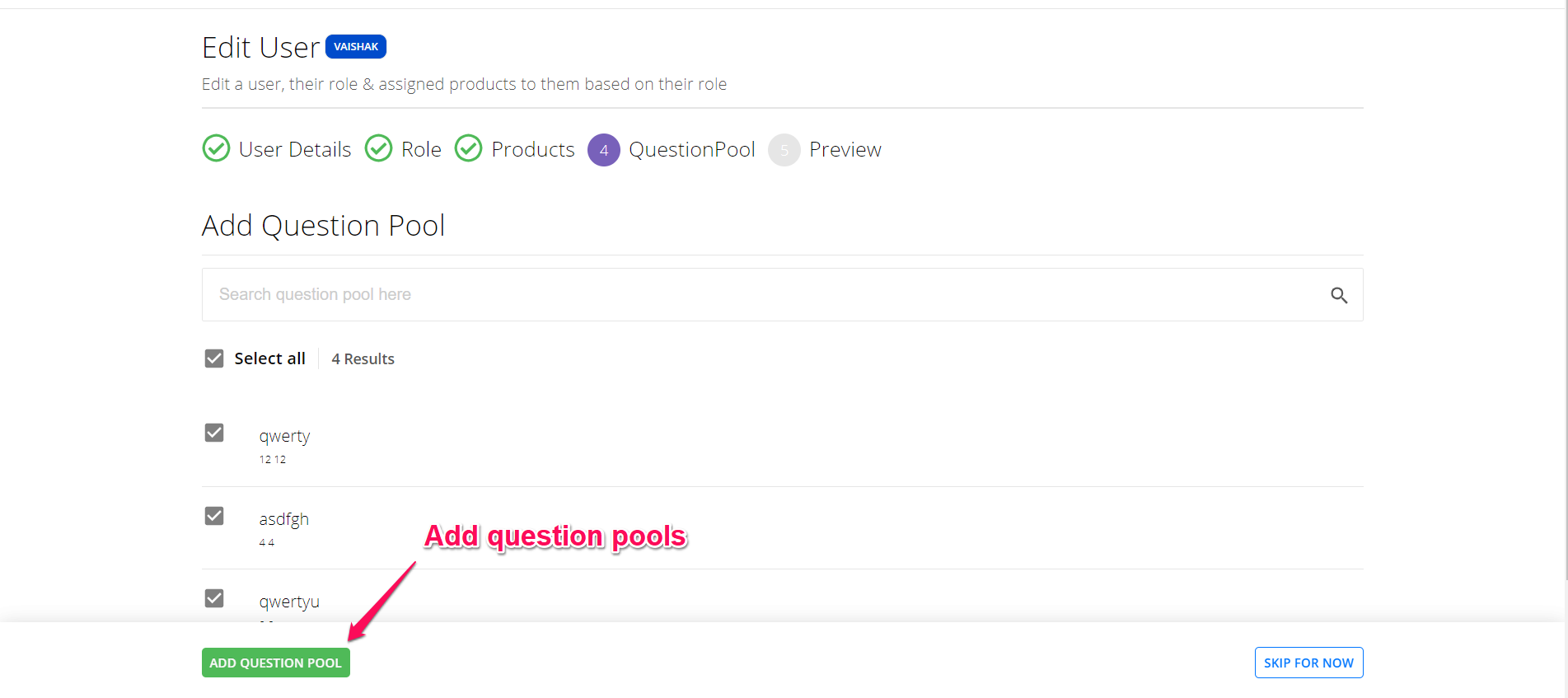 Click Finish to confirm all the changes.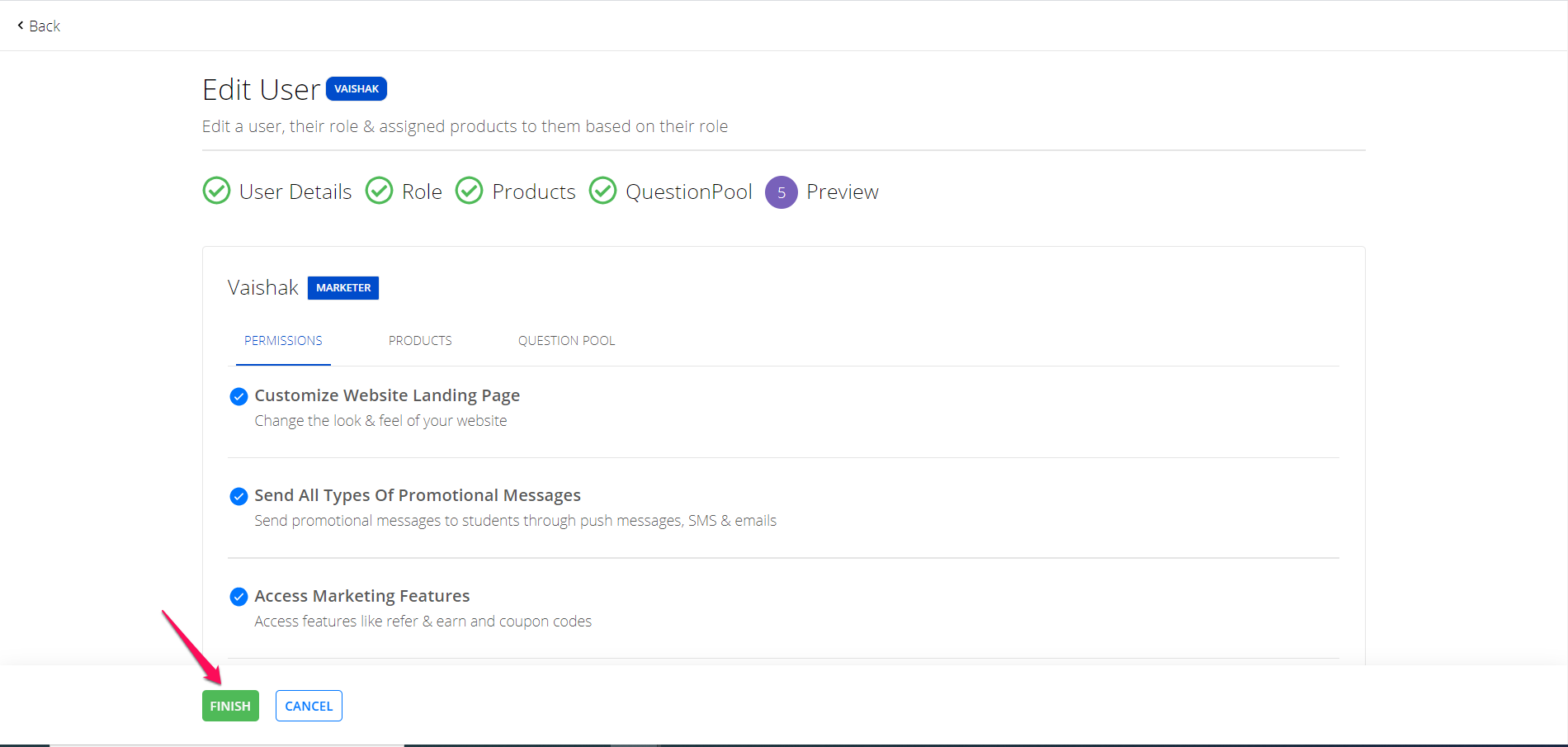 Congratulations! You have successfully changed the sub-admin role.
Now, go ahead and add more sub-admins in your academy easily.
Hope this article helped you to edit sub-admin roles. To access learners in your admin dashboard, check how to access learners from the dashboard article
To know more on how to manage your sub-admins, refer to the comprehensive master guide on sub-admins.
Did this answer your question? Thanks for the feedback There was a problem submitting your feedback. Please try again later.Yes No No results found