Having a detailed log of your sub-admin activity is an important security feature to have.
In this article, let us see how to download sub-admin activity logs.
Learn how to track every step of your sub-admin activity. (Watch the video from 10:05s-10:50s)
First Login into the Sub-admin from the admin dashboard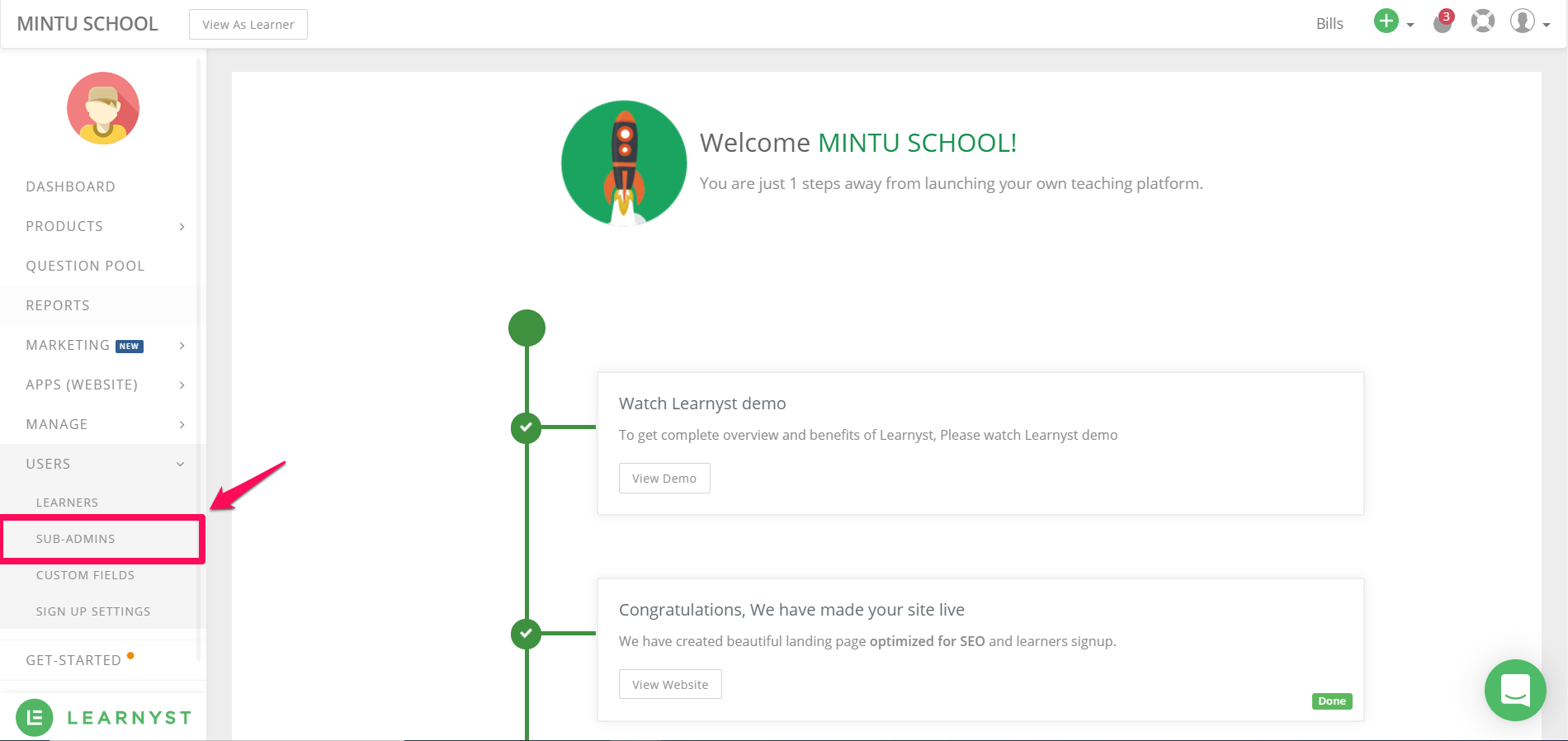 Next, go to the Activities tab. Here you will find the list of all sub-admin activities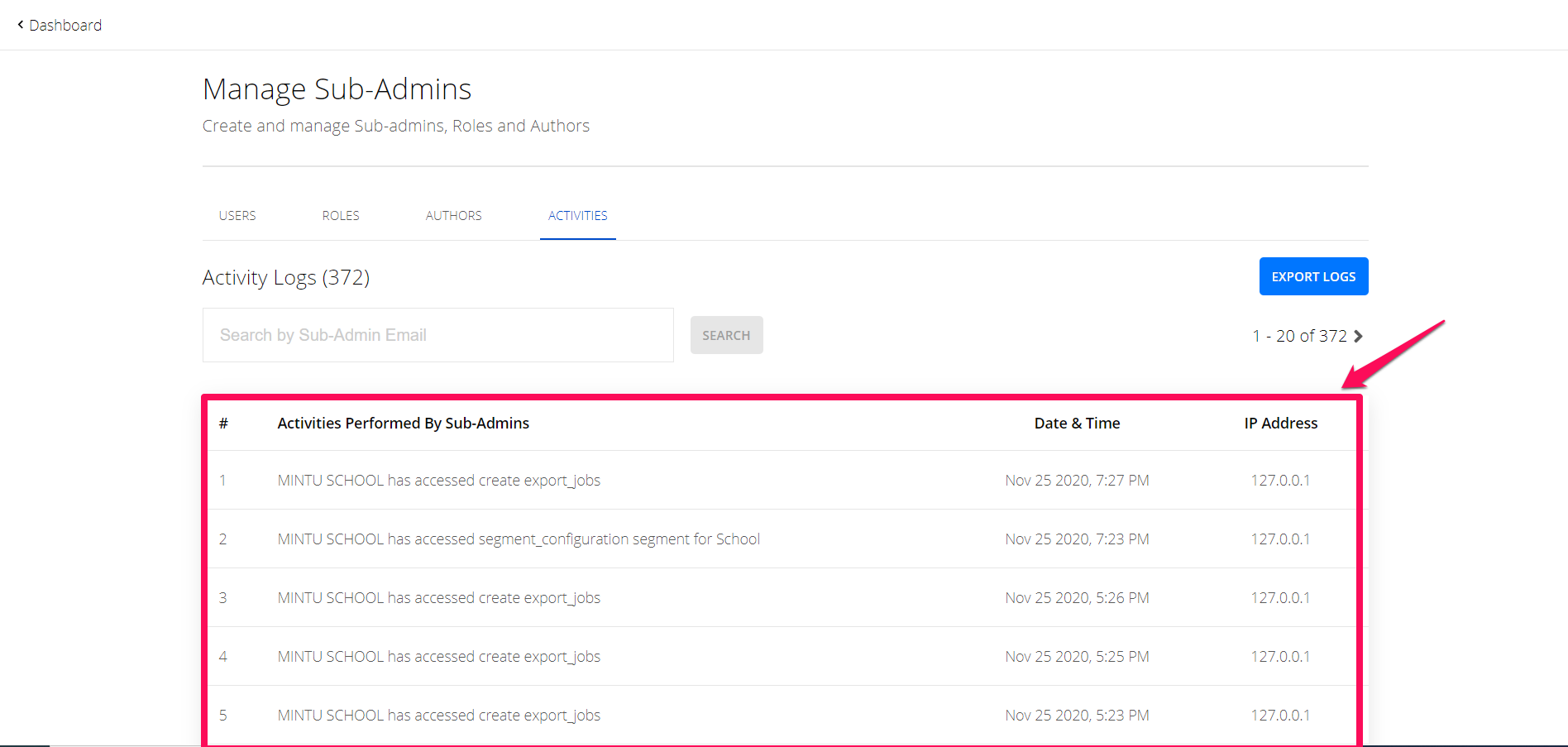 On the search bar, type in the sub-admins email id. This will return all the activities done by the sub-admin.

Click on the export logs button, select the dates for which you want the data & click export.

This will automatically export the data to your email id.
Note: You need the email id of your sub-admins to download their activity.
In case you don't recall their email id, just go to the users tab and click on the sub-admin name and click edit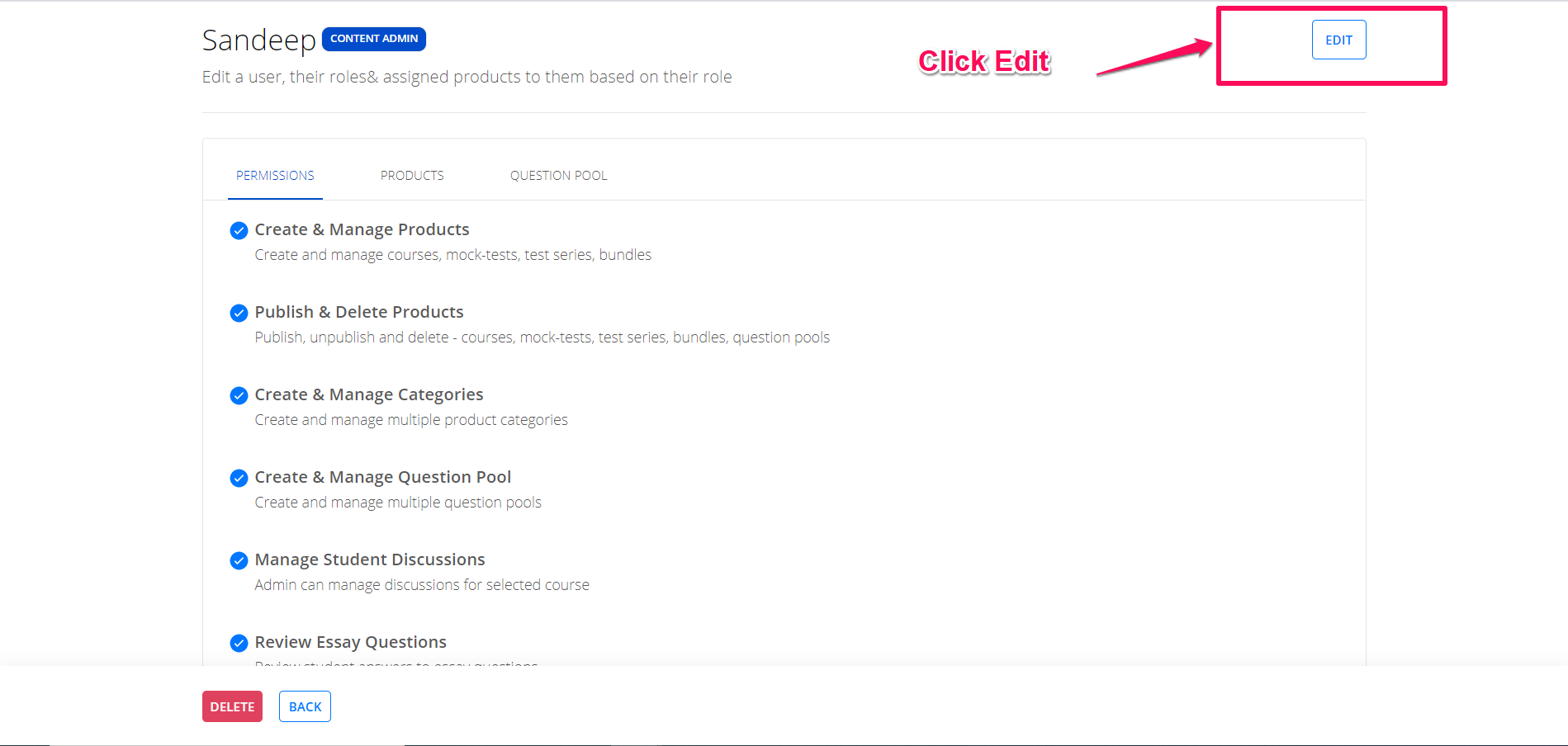 Next, you will be able to see the email id of the sub-admin in the user details.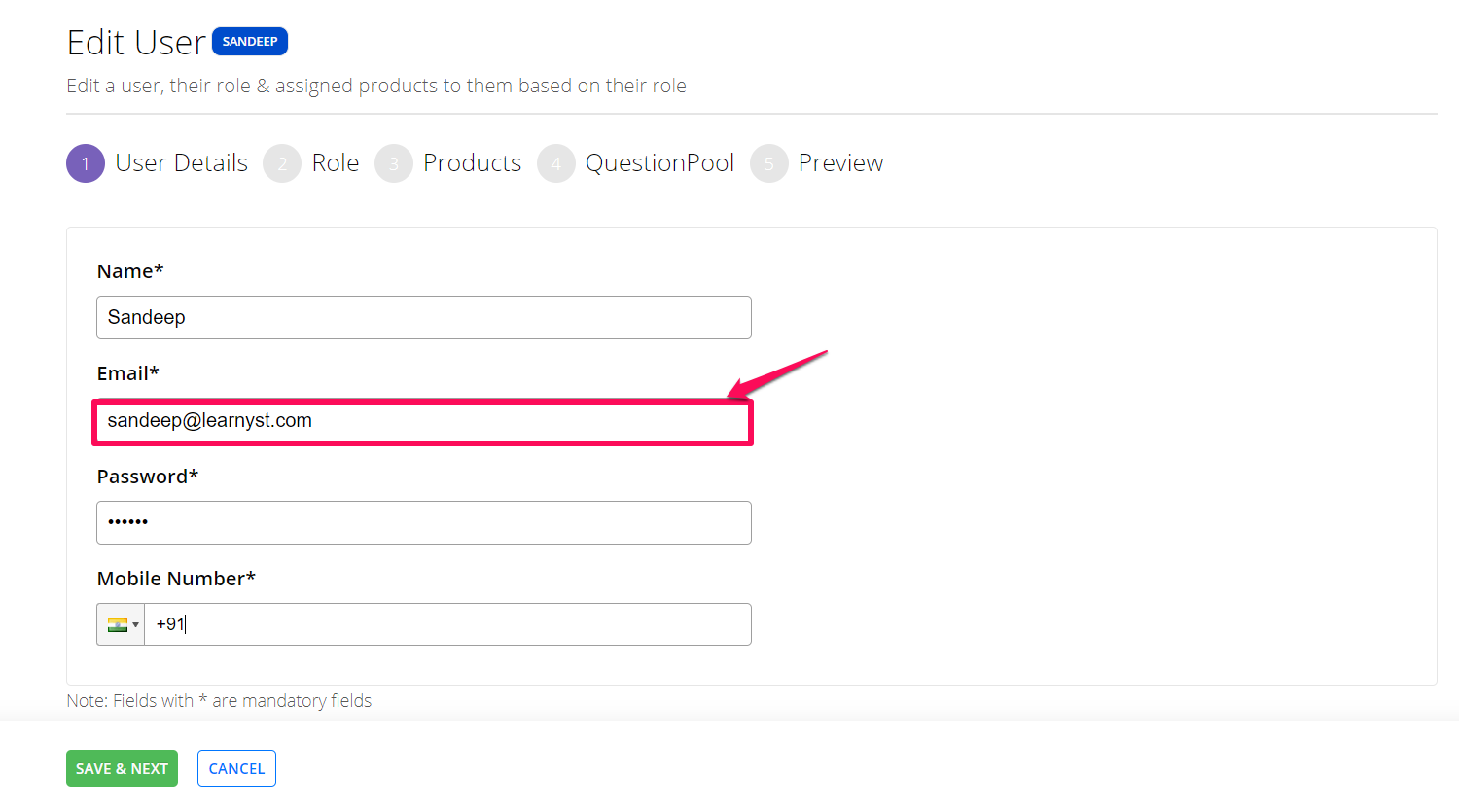 Copy the email and paste it in the search bar of the activities tab to see the sub-admin activity.
Hope this support article, helped you to track your sub-admin activity.
To know more on how to manage your sub-admins, refer to the comprehensive master guide on sub-admins.
Did this answer your question? Thanks for the feedback There was a problem submitting your feedback. Please try again later.Yes No No results found