Do you want to know how much your students have scored across mock-test sections?
You can now download marks scored by your students across all sections as a report, from your admin dashboard.

Here is how to do it.
Go to your dashboard and select reports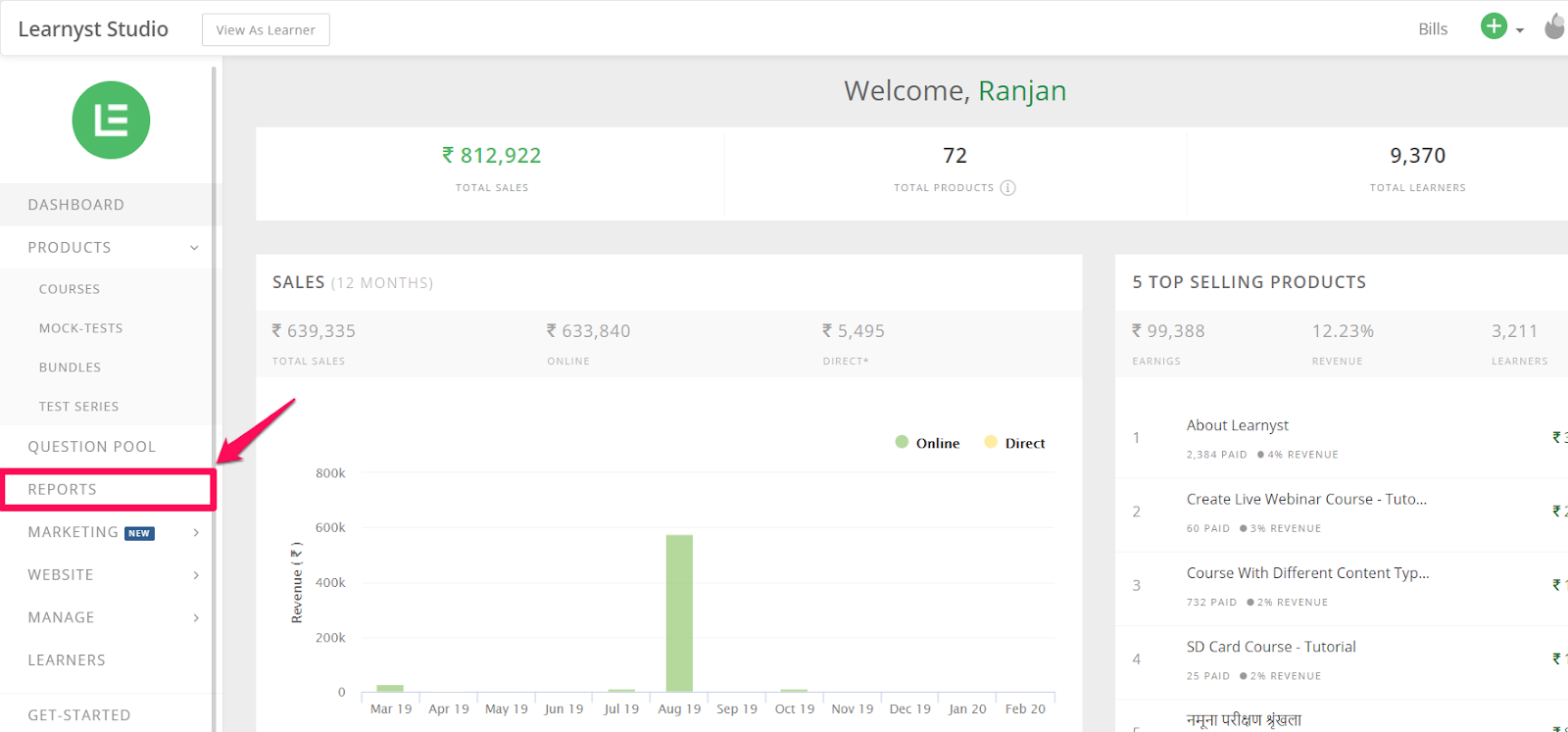 Go to Learning Analytics and Select Mock tests

Select the test for which you want to download the reports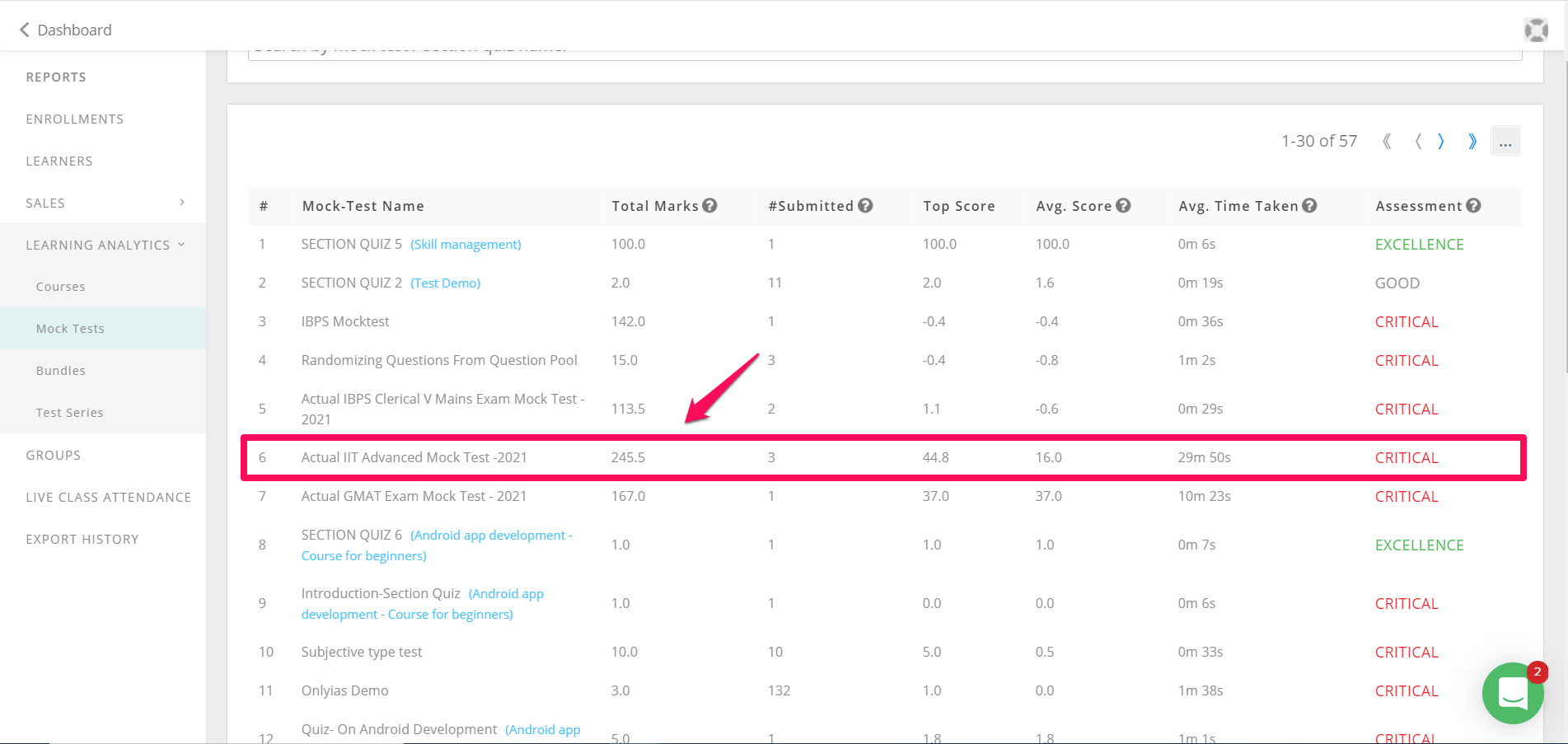 Go to view test-takers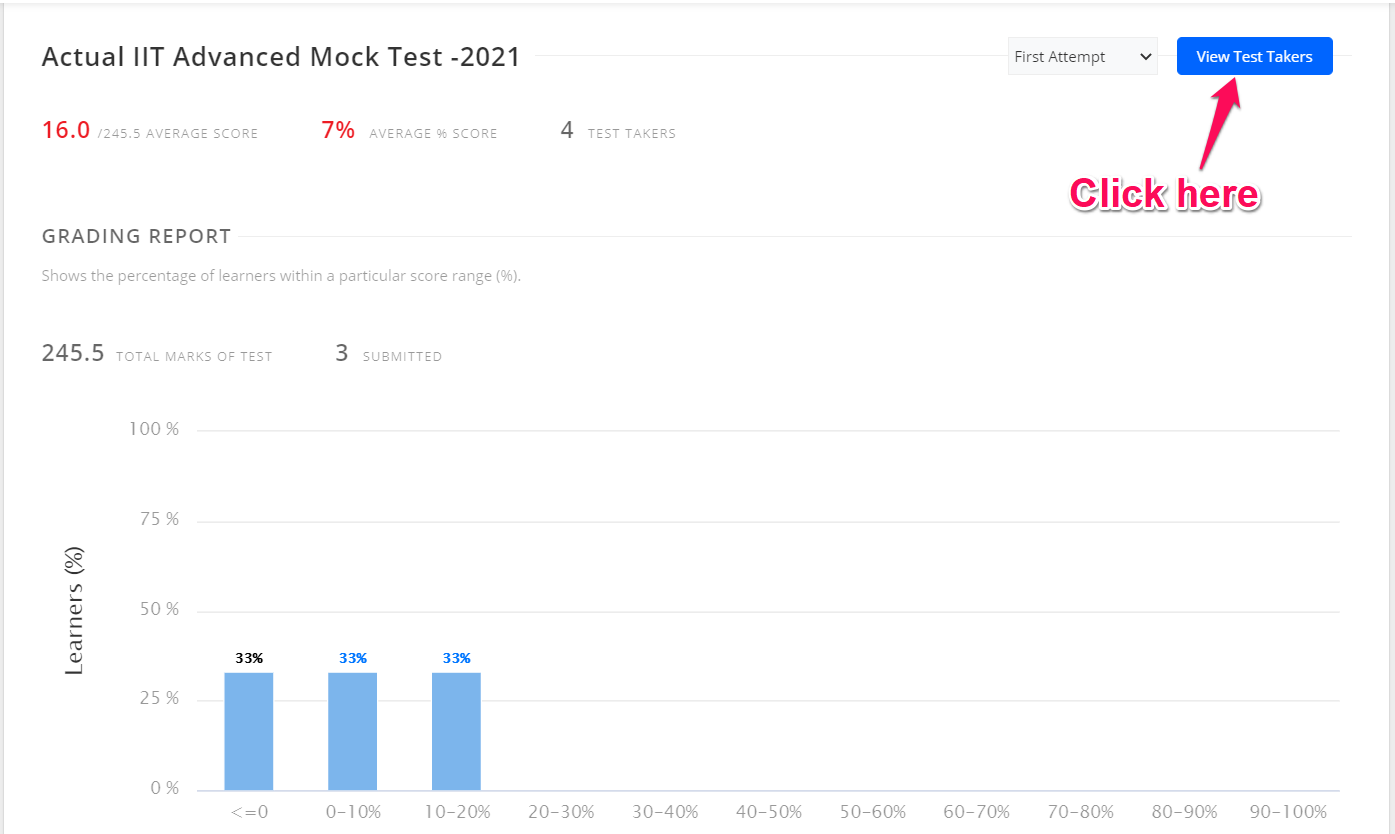 Here, you can download the All Sections report ( a report with summarized section scores) or individual section reports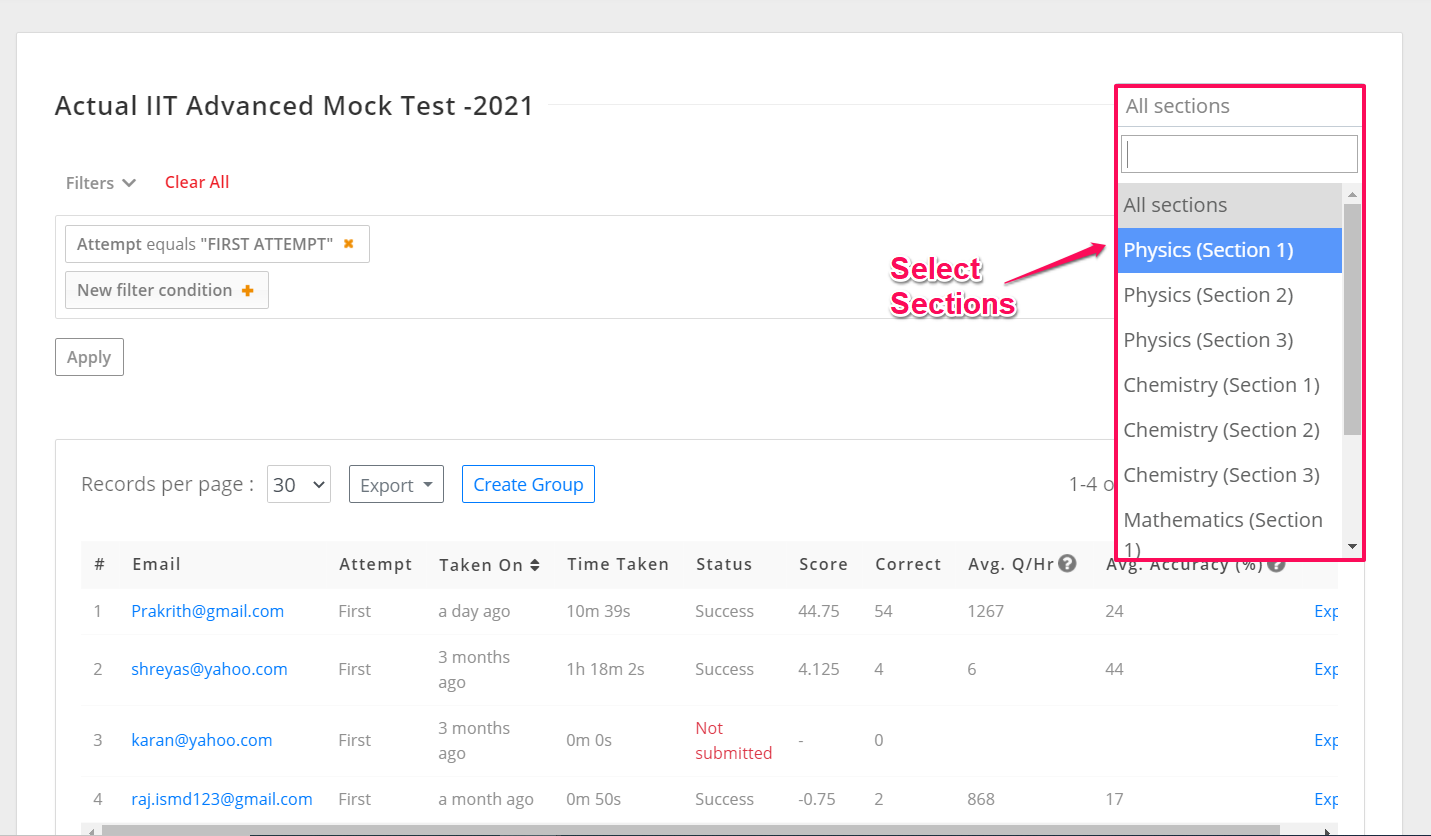 Select Export all columns to download the report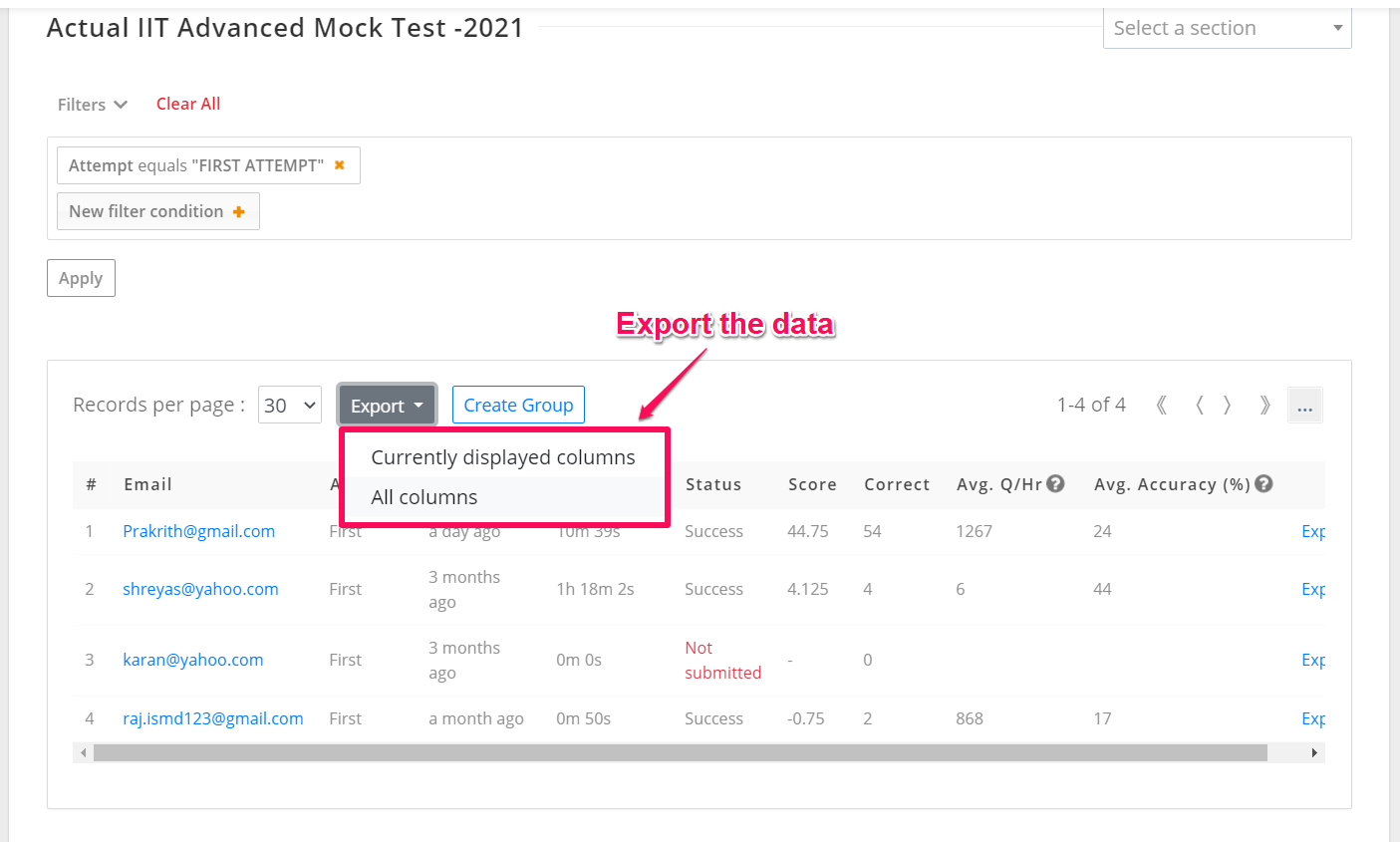 Once you give export, you will get the below pop up message.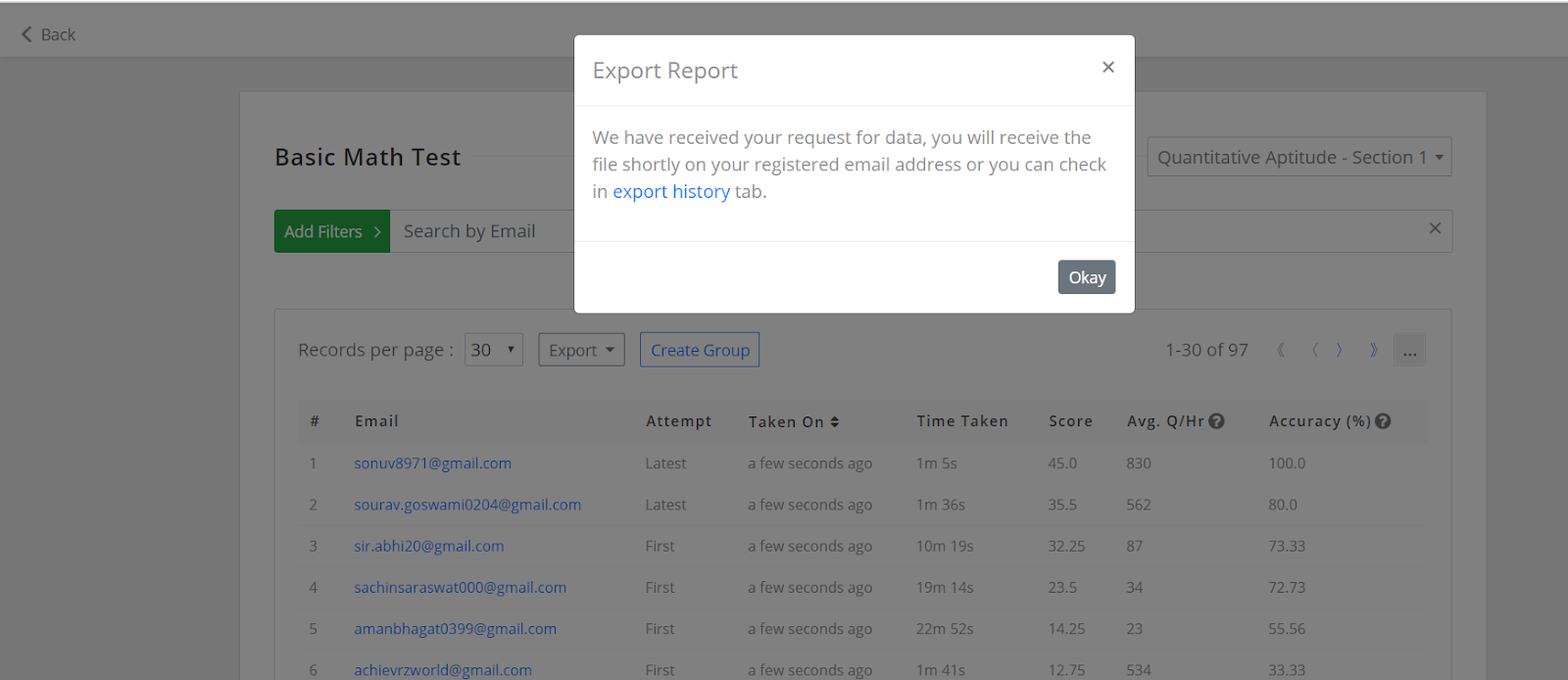 Now, go to Export History and you will be able to download the report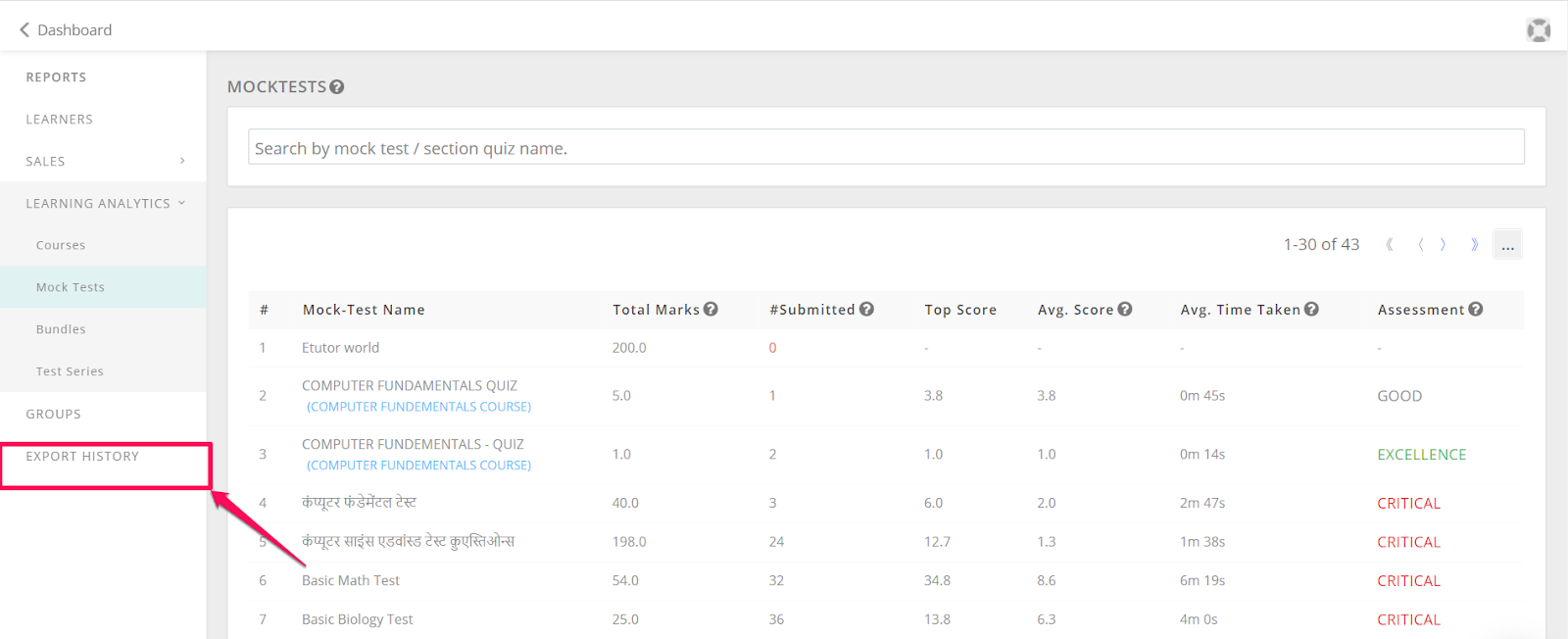 You can now view your student's data across sections as below

To know how to merge 2 section reports in a single excel sheet check this support article: How to merge 2 section-wise reports
Did this answer your question? Thanks for the feedback There was a problem submitting your feedback. Please try again later.Yes No No results found