Learner Support allows learners to raise support tickets for any and all the issues that they face on your website. This helps the learnyst tech team as well as it captures the learner data for technical issue resolution. To raise a support ticket, all a learner has to these simple steps mentioned here,
When your learner logs in to his/her learner account, they will always see a support button on top as shown in the image below.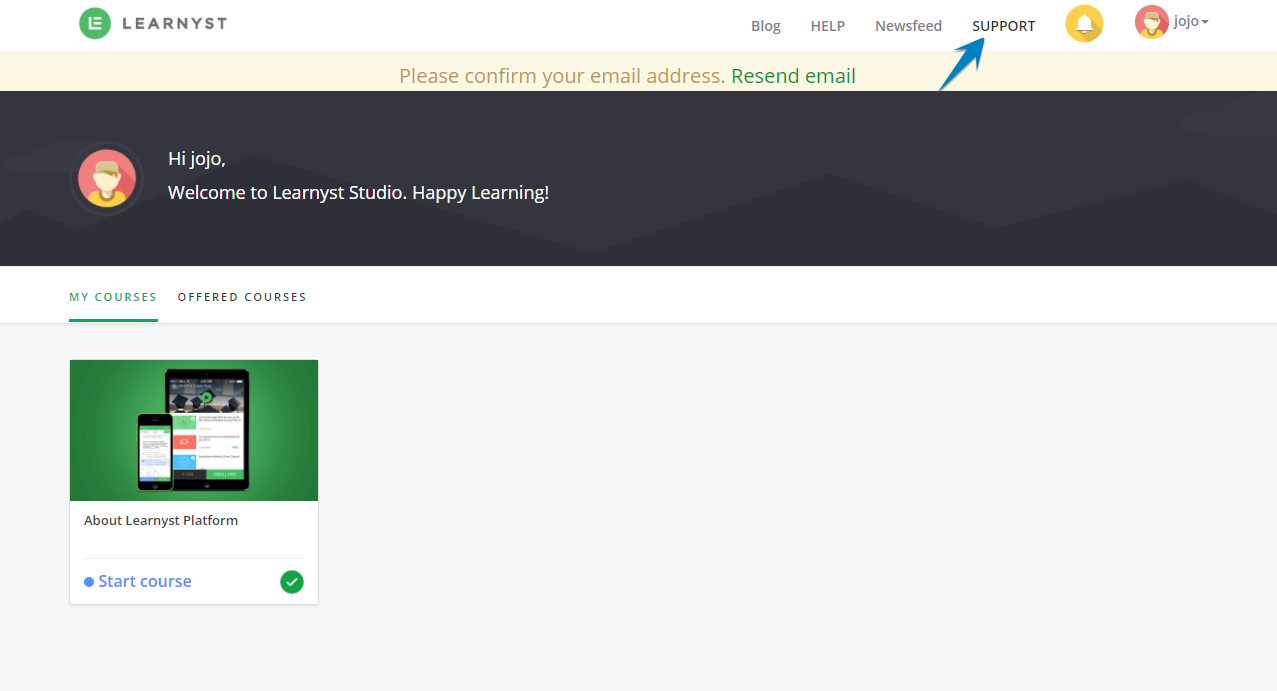 Now, if they face any issue on any particular page, they can click on the support directly, and they will be directed to the new support page, as you can see below.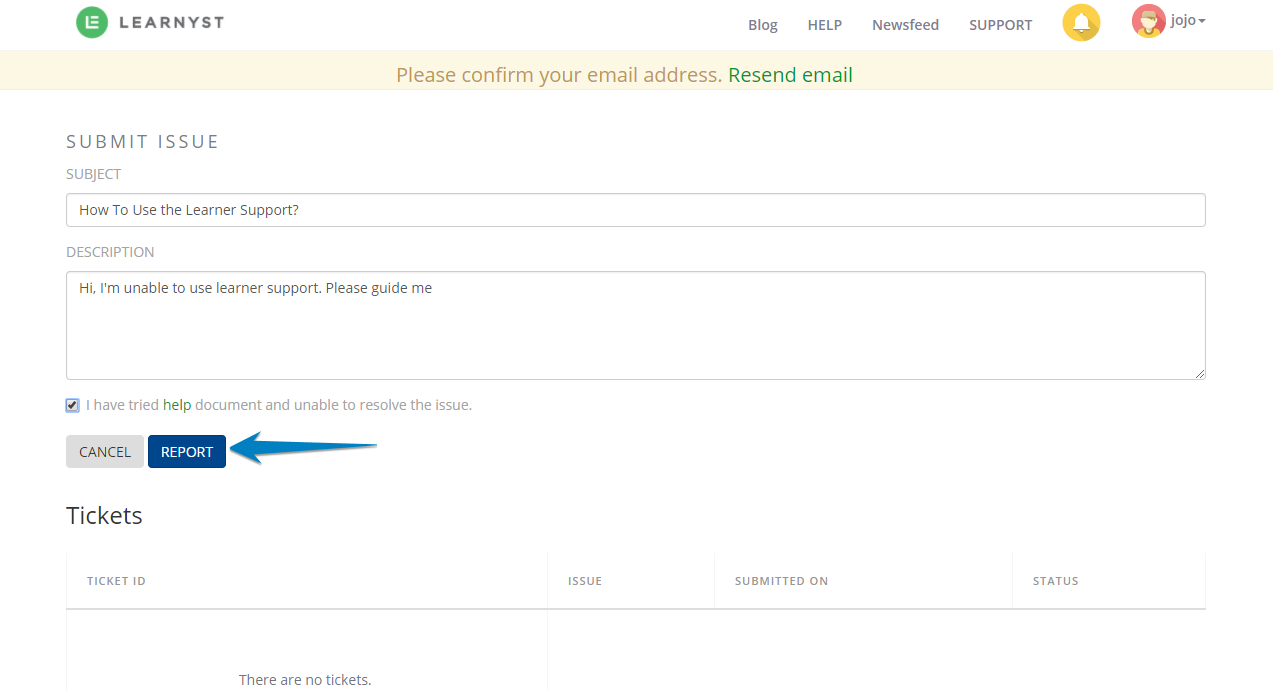 Once the learner fills out the details necessary to raise the ticket, they can click on "Report"

And that's how learners can raise a issue ticket to admins
Admin Interface
Now once your learner raises an issue, you need to see them in order to resolve the issue. So to do that click on the support tab on your admin dashboard.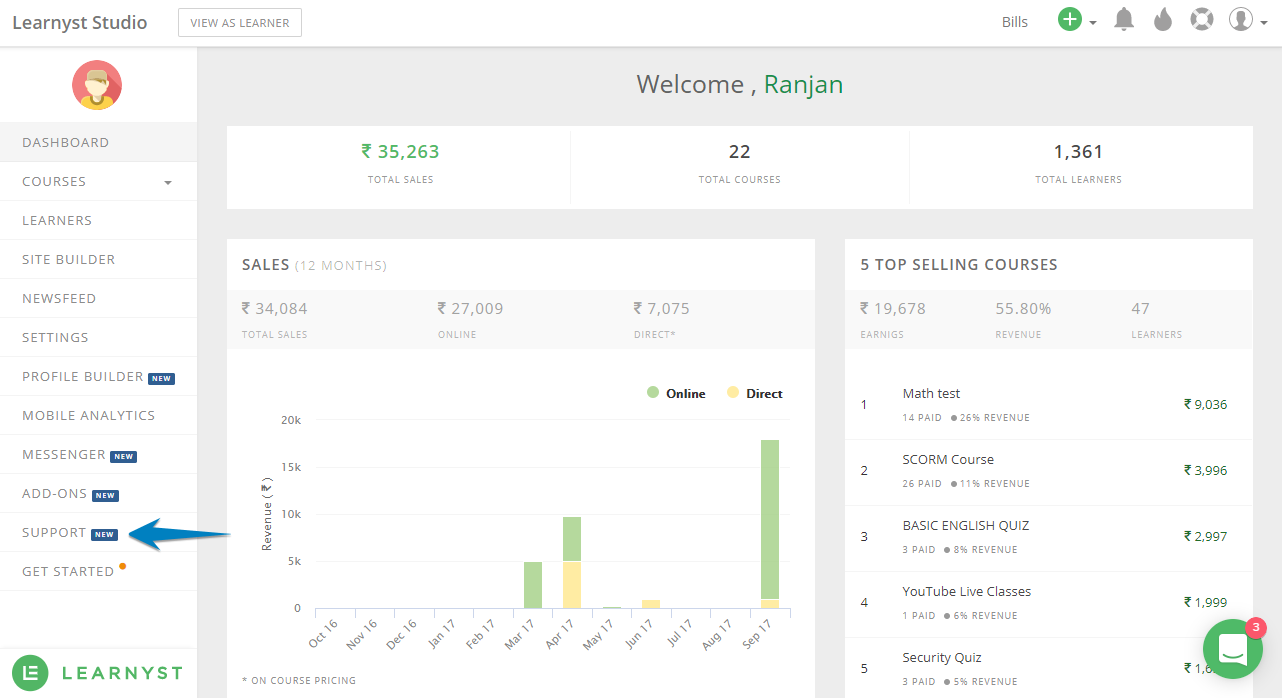 You will see a new page with all the issues listed.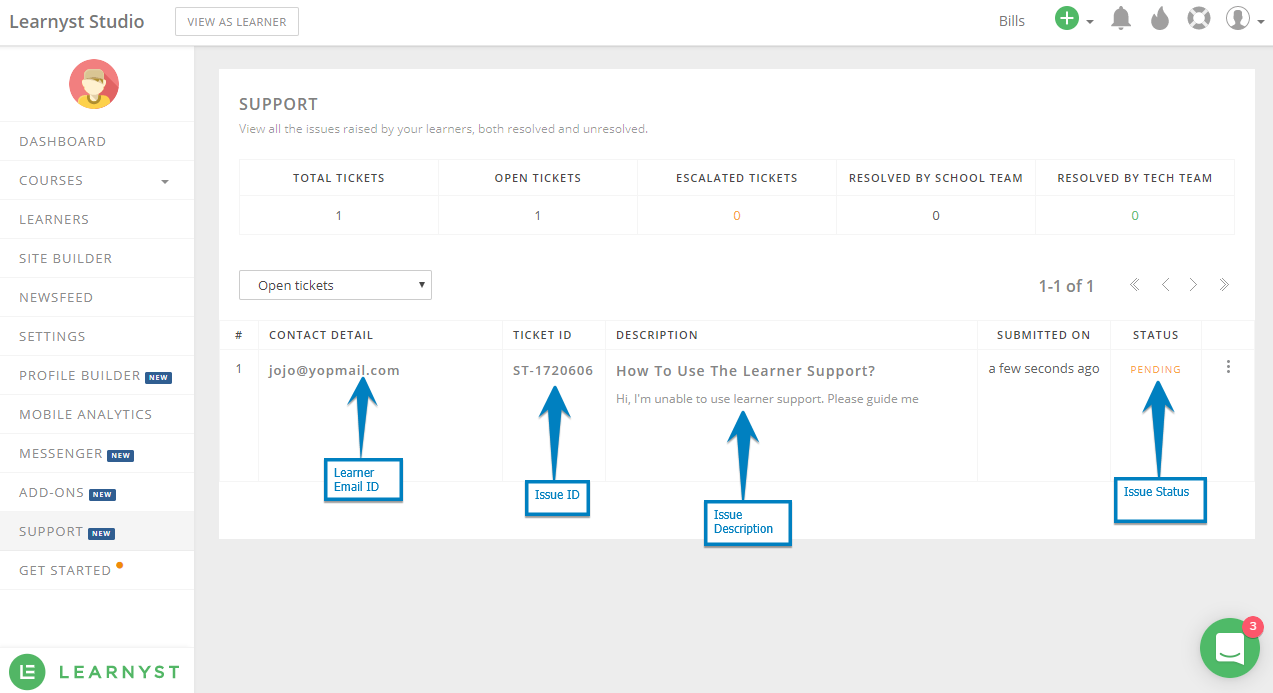 Here you can resolve the issue raised by your learner.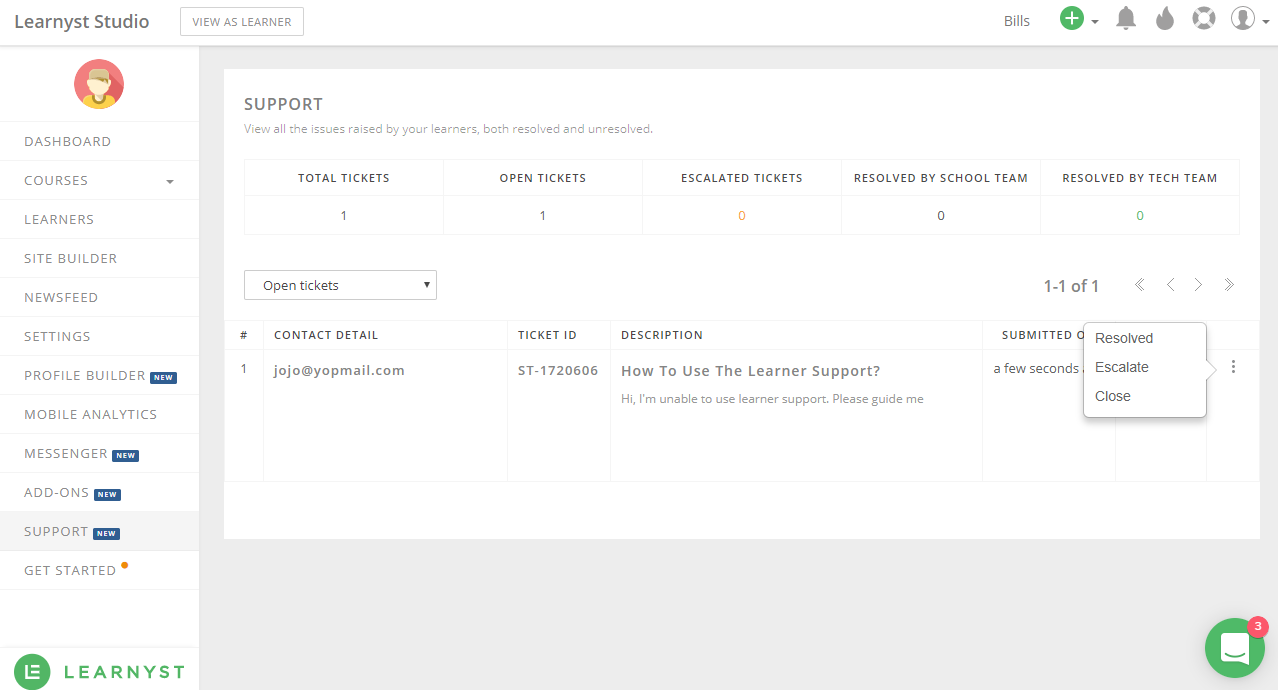 You can either choose to Resolve it by yourself (Highly recommended first step, you can use our knowledgebase for resolving the issue) or if you're unable to resolve the issue, you can escalate it to learnyst team.
Did this answer your question? Thanks for the feedback There was a problem submitting your feedback. Please try again later.Yes No No results found