Step 1: CC Avenue asks for details related to your business and website to approve you for a merchant ID. So before you can apply, you will need to start to build out your website and Learnyst has already taken care of that.
Though you need to add additional tabs Refund Policy, Privacy Policy, Terms & Conditions.
Once this information is complete on your website, go on to register with CCAvenue
Step 2: You will have to register online at the CC Avenue website. Click Here to register.
On receipt of the registration, CC Avenue's Internal Risk and Evaluation Team team will evaluate your sign-up form and the information provided on your website, and they provide you with their feedback within 24 to 48 hours. On completion of evaluation process, CC Avenue will send you an approval email which will outline the list of documents required and include the CC Avenue legal agreement.

Step 3: Once the preliminary evaluation is done and upon receipt of the relevant complete set of documents and payment, CC Avenue will activate your account within 24 to 48 hours. You will now receive your Merchant ID and username.

Step 4: Now you have to set it up on your Learnyst platform. To set up the CC Avenue payment gateway, go to your Admin Dashboard > School Settings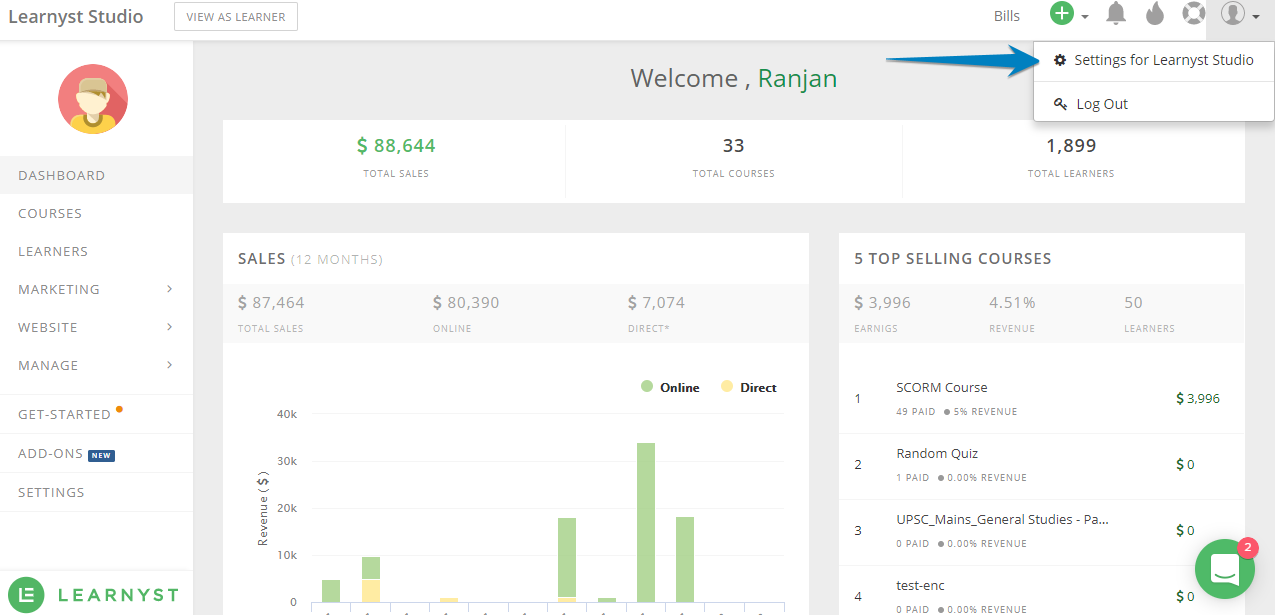 Step 5: Click on Payment Gateway when you are inside the school settings.

Step 6: Razorpay is default gateway. To change it to CC Avenue click on Select Payment Gateway.

Step 7: Scroll down the list and find CC Avenue as listed payment gateway. Click on Connect to complete the final steps.

Step 8: Login to your CCAvenue account and click on Settings > API Keys. Copy Merchant ID, Access code & working key.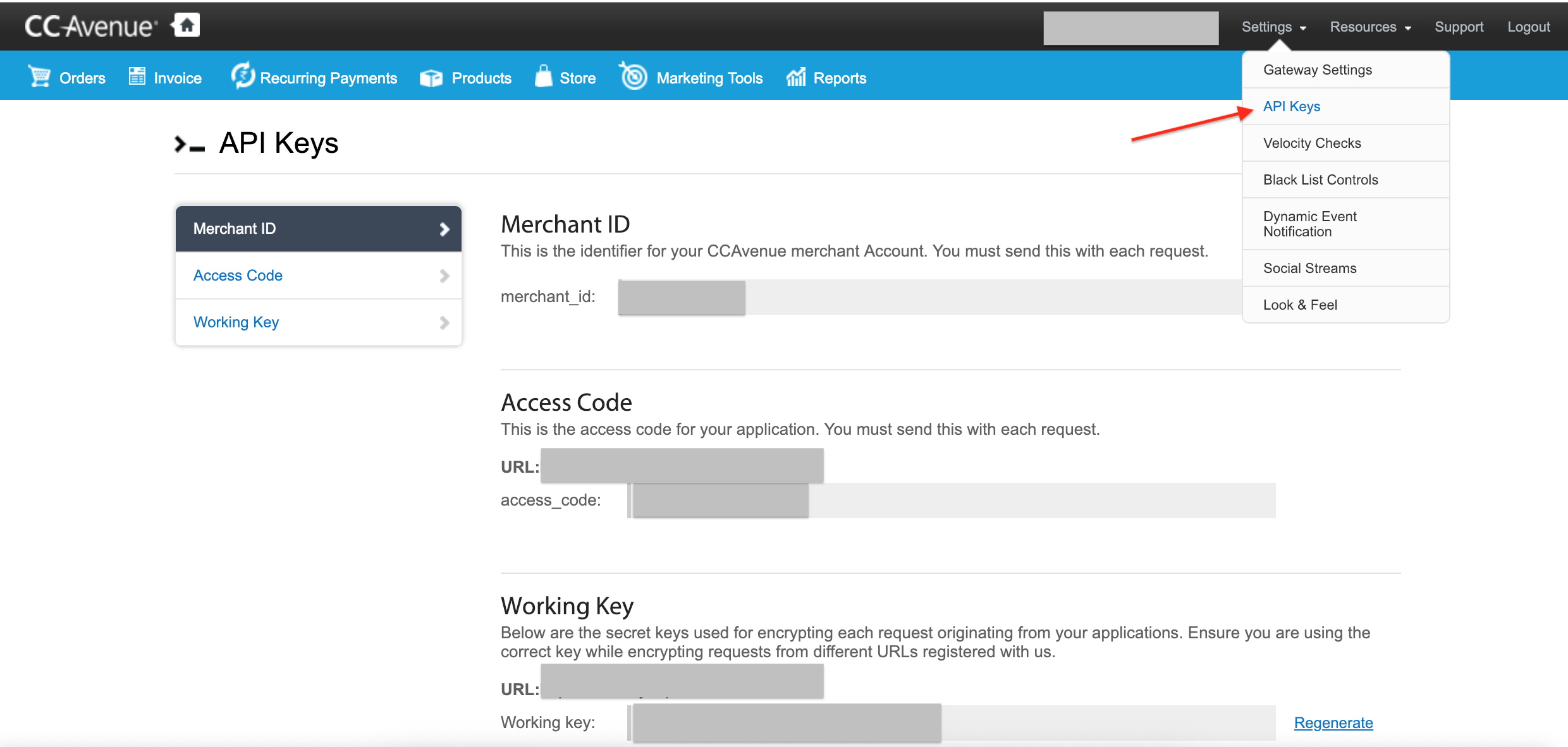 Step 9: Update your Merchant ID, Access Code, Working Key in the specific fields. Once you update, click on Save to save your changes.

Note:
We try to keep the content updated all the time, but CC Avenue or any third party providers will be updating the flows very frequently for various reasons. So, if there are any changes to actual flow of CC Avenue registration process and you require help, we recommend you to contact CC Avenue support team.
Did this answer your question? Thanks for the feedback There was a problem submitting your feedback. Please try again later.Yes No No results found