Using the App builder, you can build your own branded mobile apps from your academies dashboard, without a developers help.
The best part is, you can preview your app, get a feel of how the apps actually look before deciding to purchase an Android or iOS app.
Let me show you the steps to do it.
How to Select the Preview App From the App Builder
Go to Website & Apps within your admin dashboard and select the Mobile Apps

Click on Subscribe to purchase the mobile apps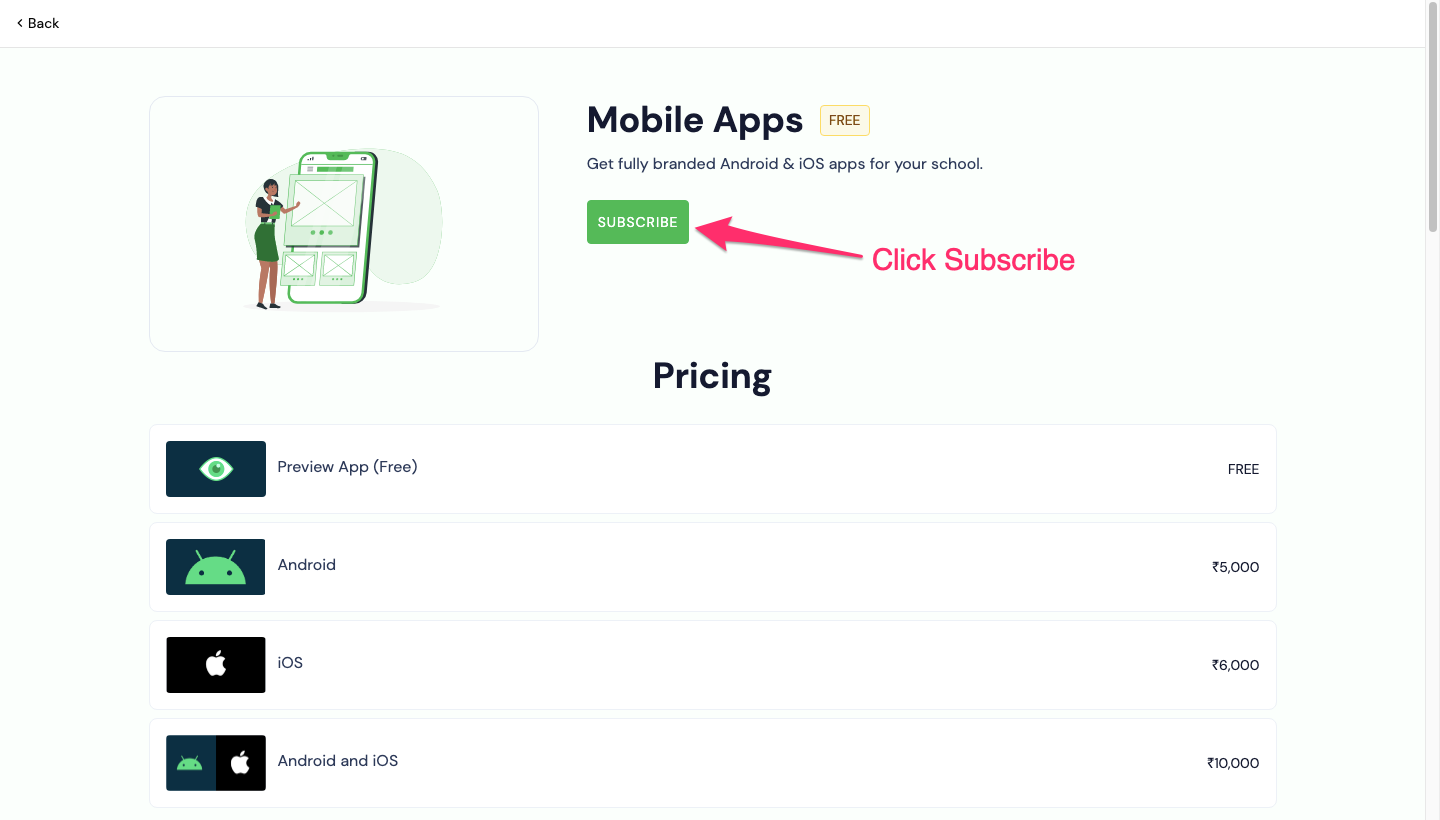 Here, click on Subscribe for Free to preview the app.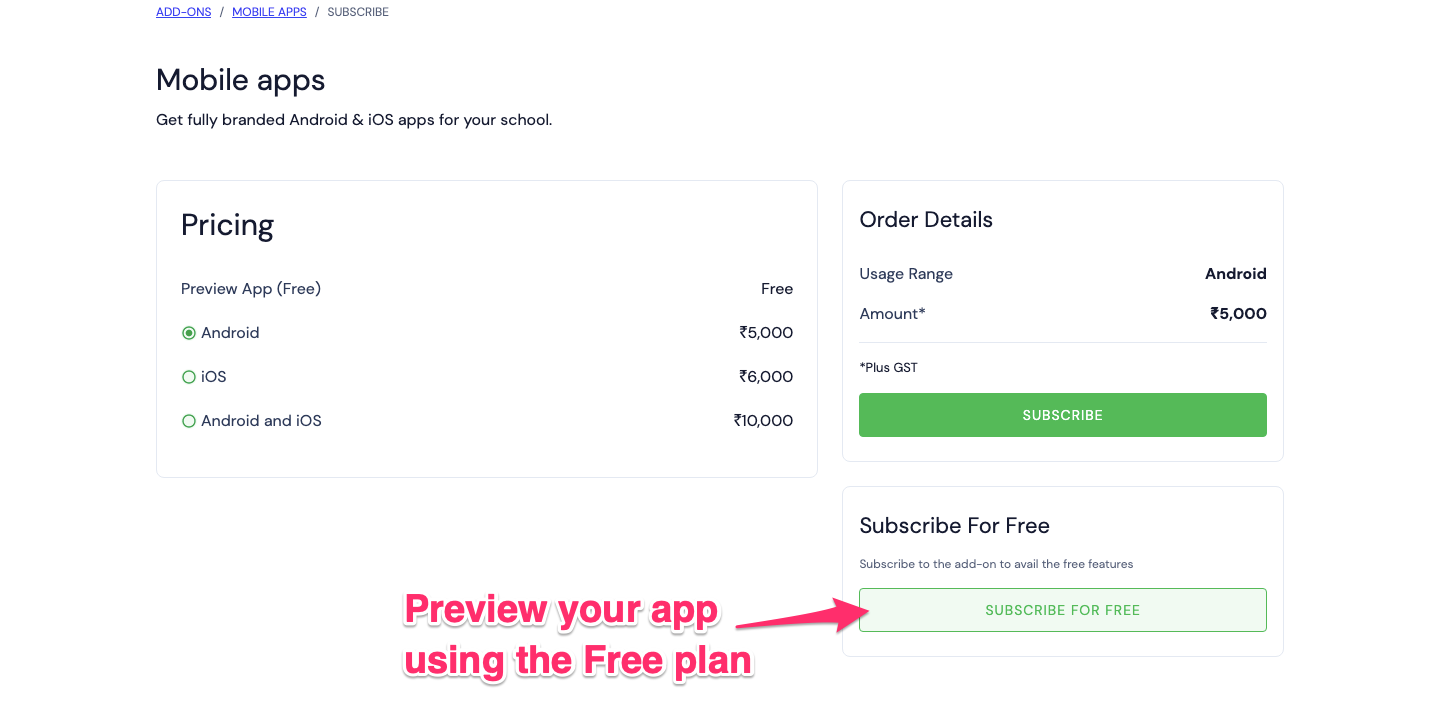 Note: When you build a preview app only the admin (ie:you) can login and view the apps functionalities. Your sub-admins won't be able to view your app.
Let's see how to create a build for the preview app.
How to Create a Build for the Preview App
Once you click on Subscribe for Free button (above), you will see a Build Apps dashboard. Here, you can click on the Build app (Android app).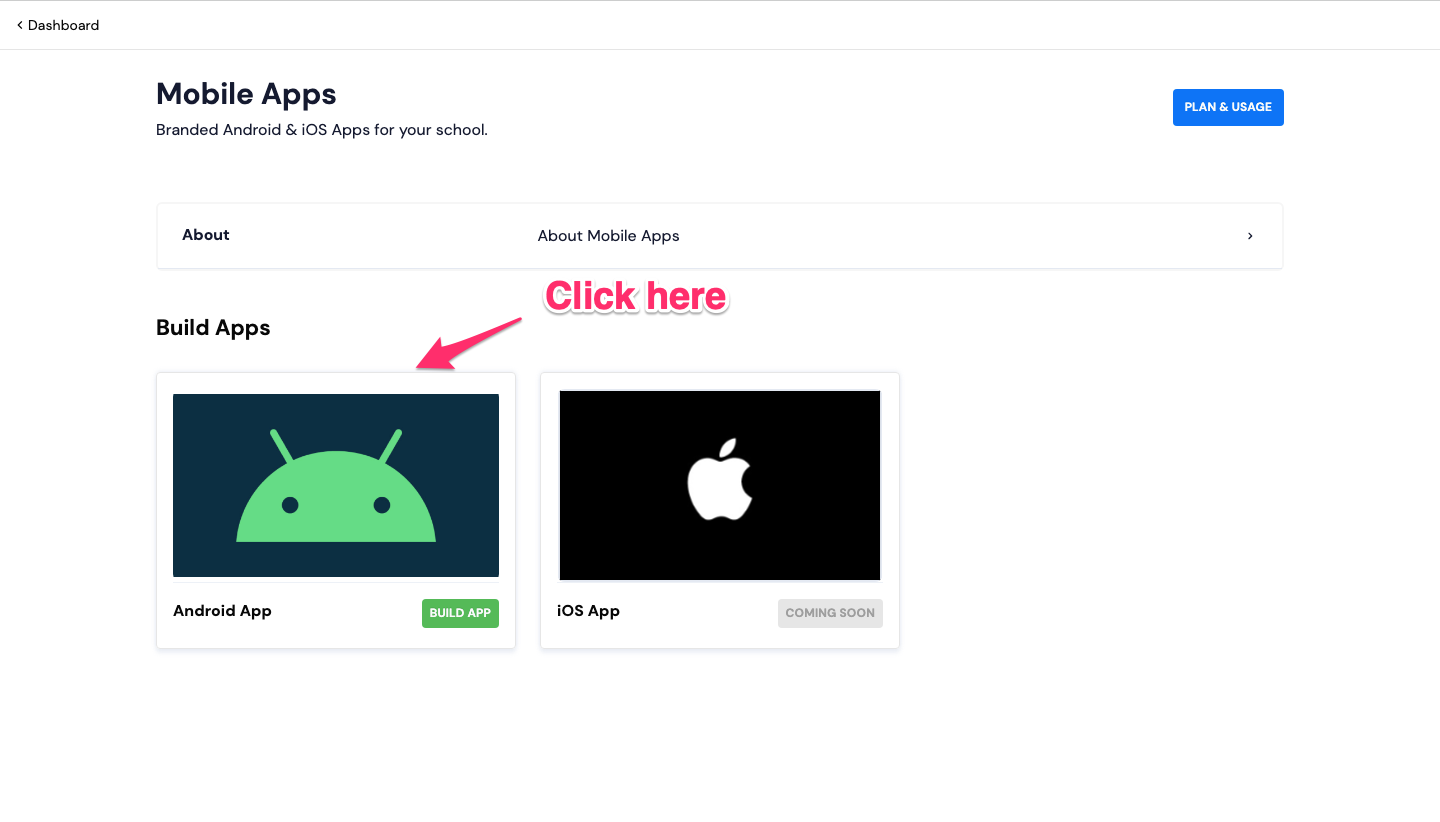 Next, you can enter your academies name and click Next.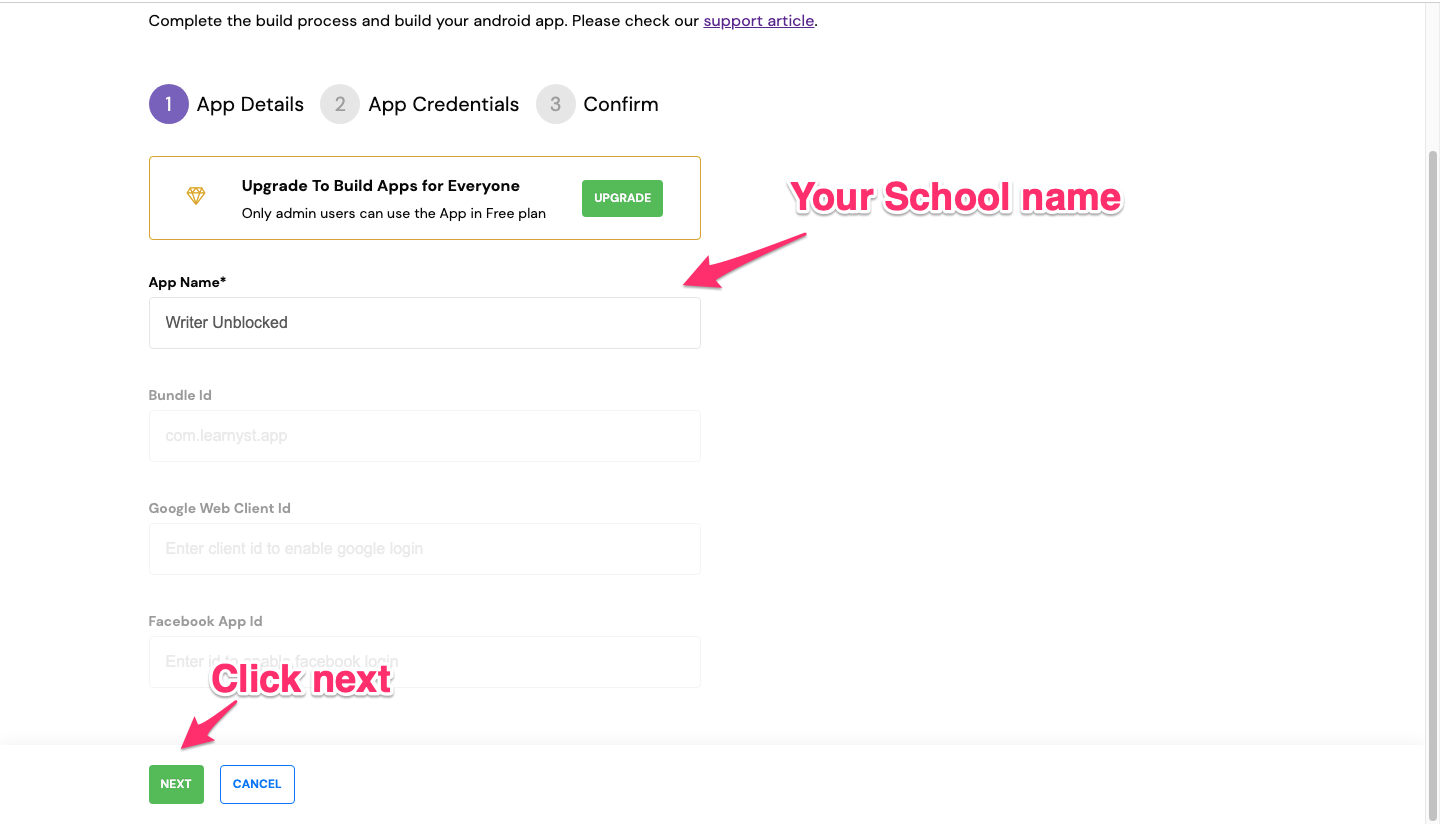 This takes you to the App credentials. Here, you can enable/disable the Secure mode Enabled toggle bar.

Note: To take screenshots of your build app, disable the secure mode option.

Finally, click on the Submit build option to download your app file.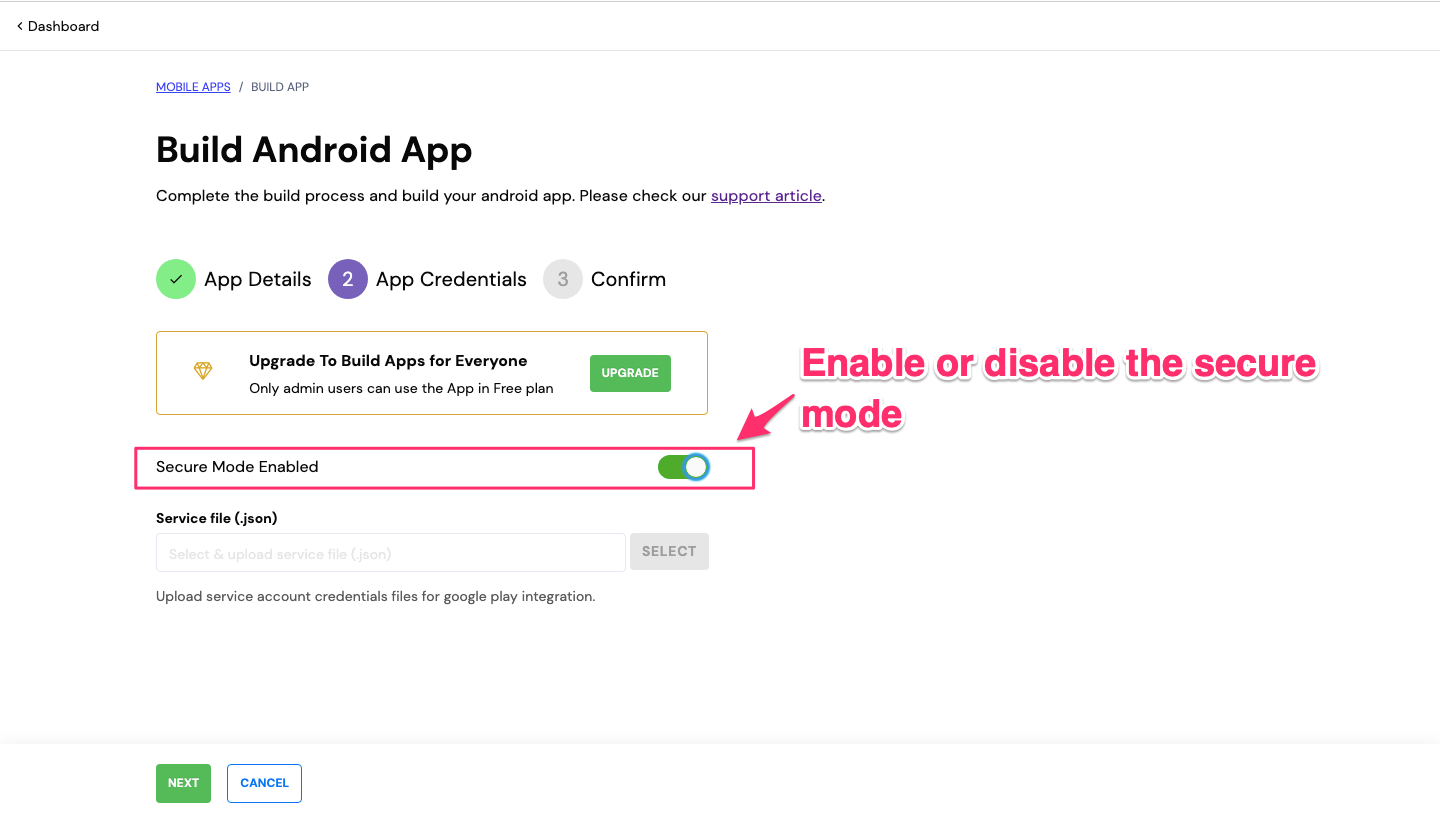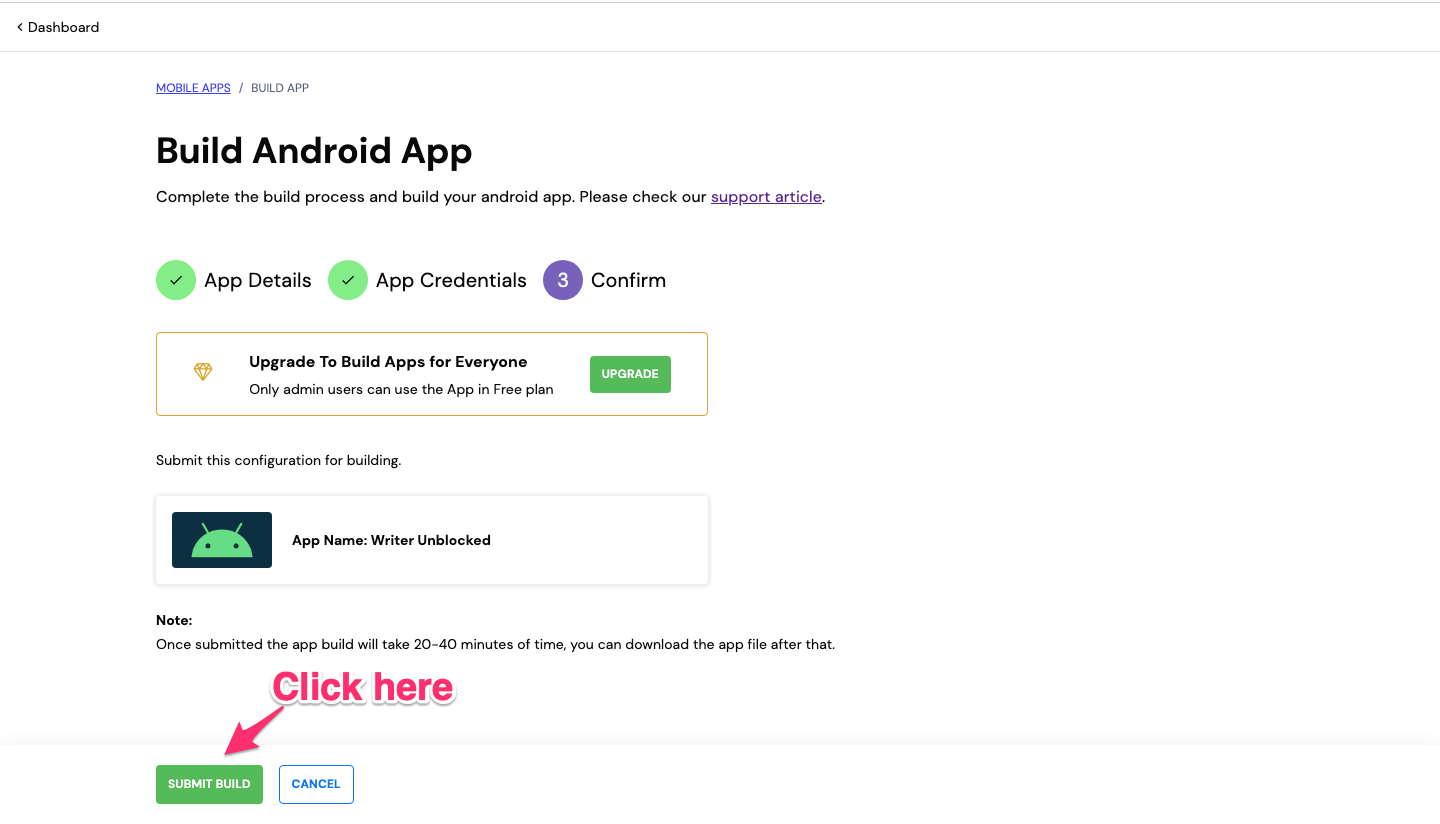 This takes you to the home screen where you can view the status of your app. You can check the status of your app build after 15-20 min.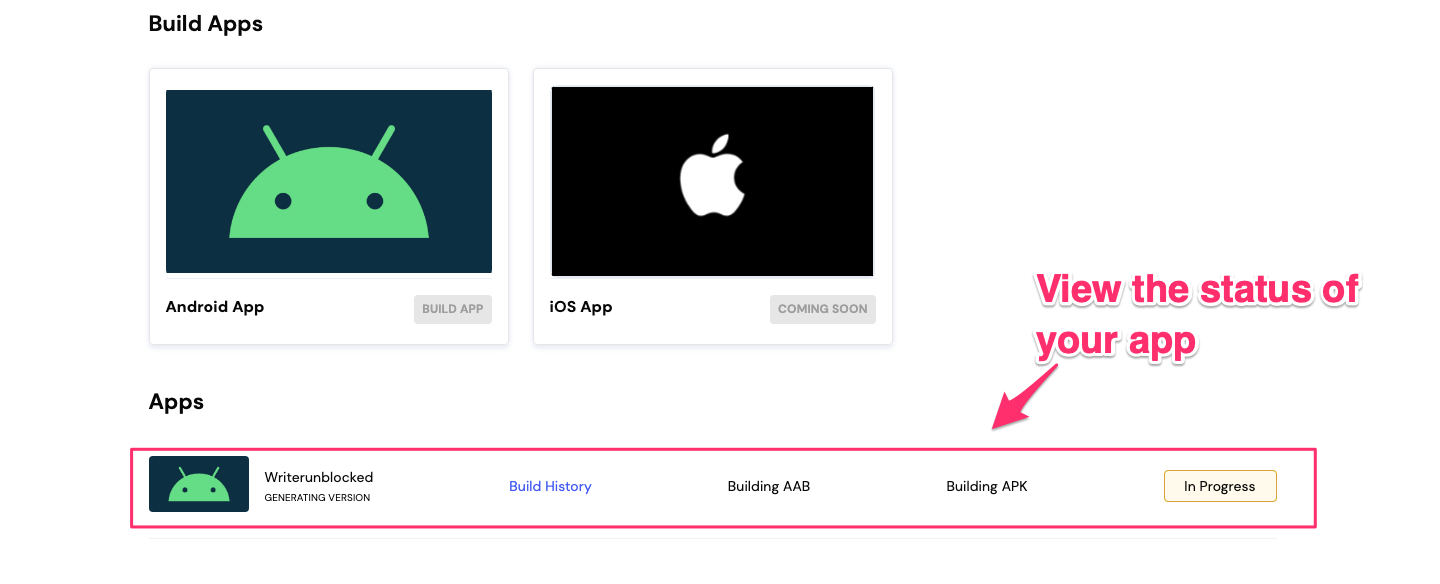 Note: You will also get an email from Learnyst regarding the status of your build.
If the App build is successful, you will see a Success message and two download links.

Download APK: This is a file to help you view your apps preview on your mobile device. Simply download this link and install the APK on your mobile device.

Download AAB: This is a file to help you make your app LIVE on playstore or appstore. This doesn't work in preview mode.

Note: If the build is unsuccessful, you can click on the build history to check why the build has failed or check with our support team.

Next, let's see preview your apps by installing the APK on your mobile device.

How to Install the APK on Your Mobile Device

First, click on the download APK file.

Now, transfer this file on your mobile.

Note: For preview apps, you can only download the AAB file. You can't upload it on playstore.

Click on Install to start installing the APK.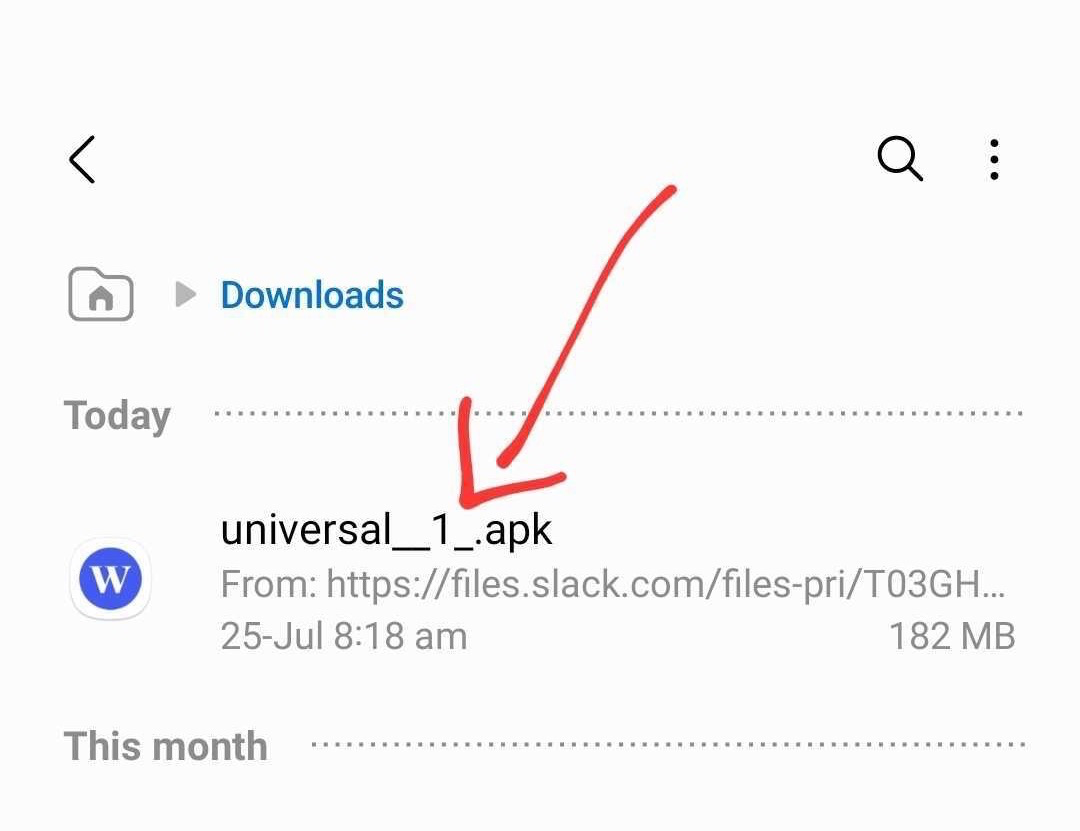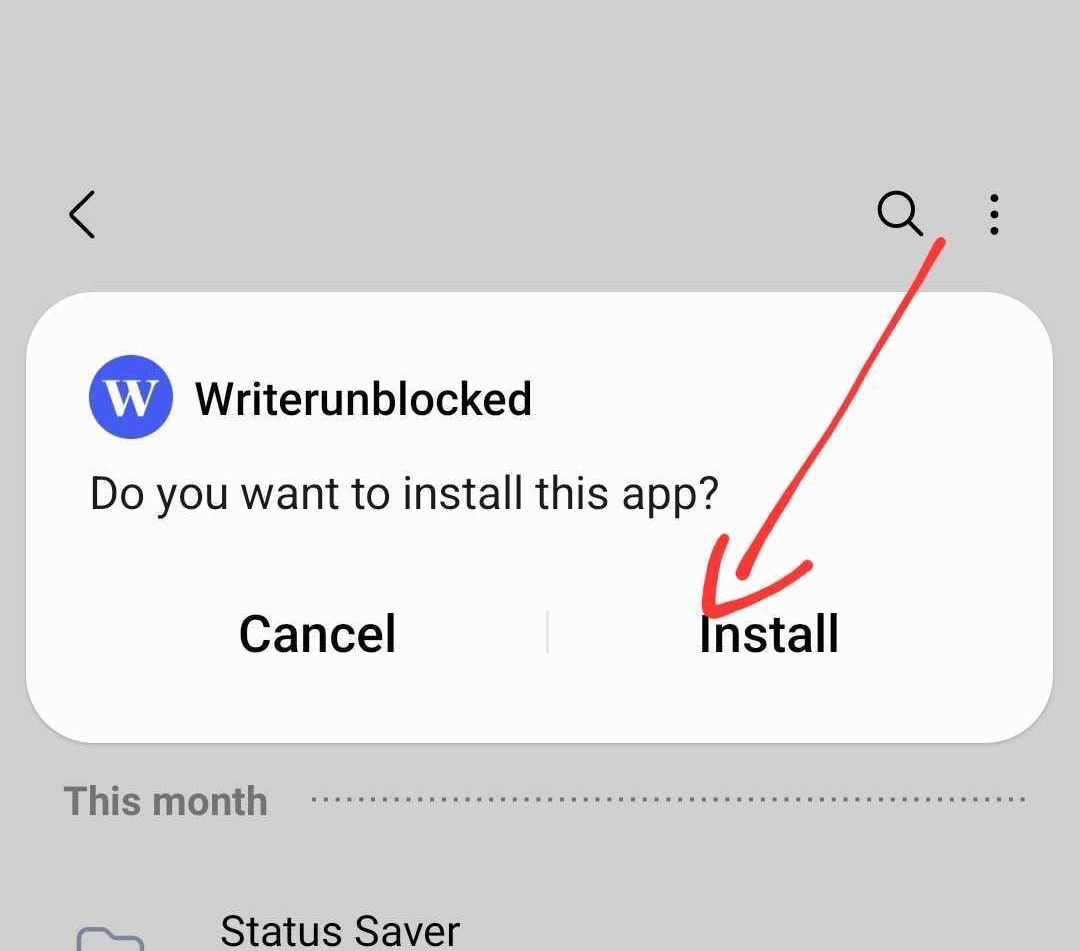 After installing the app, open the app and go to the store page to view your published courses.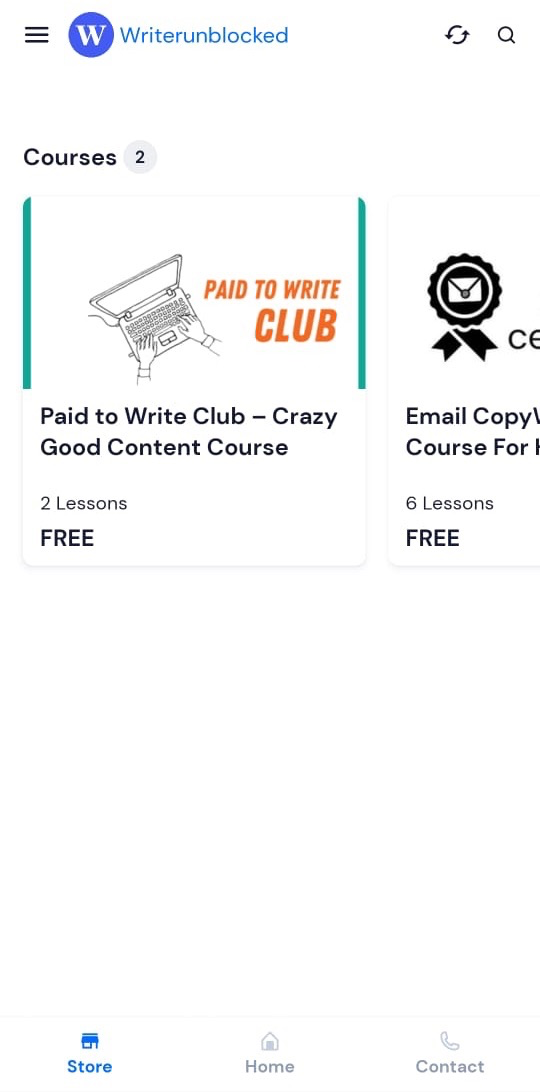 Note: All your published courses will automatically get displayed in the apps store page.
Did this answer your question? Thanks for the feedback There was a problem submitting your feedback. Please try again later.Yes No No results found