How To See Learner Support Tickets
Once a learner raises a support ticket, it is you who will be handling the ticket from issue resolution to closing. But in order to do that you need to first view the tickets. I order to do so you have to simply follow the steps,
on your admin dashboard click on Manage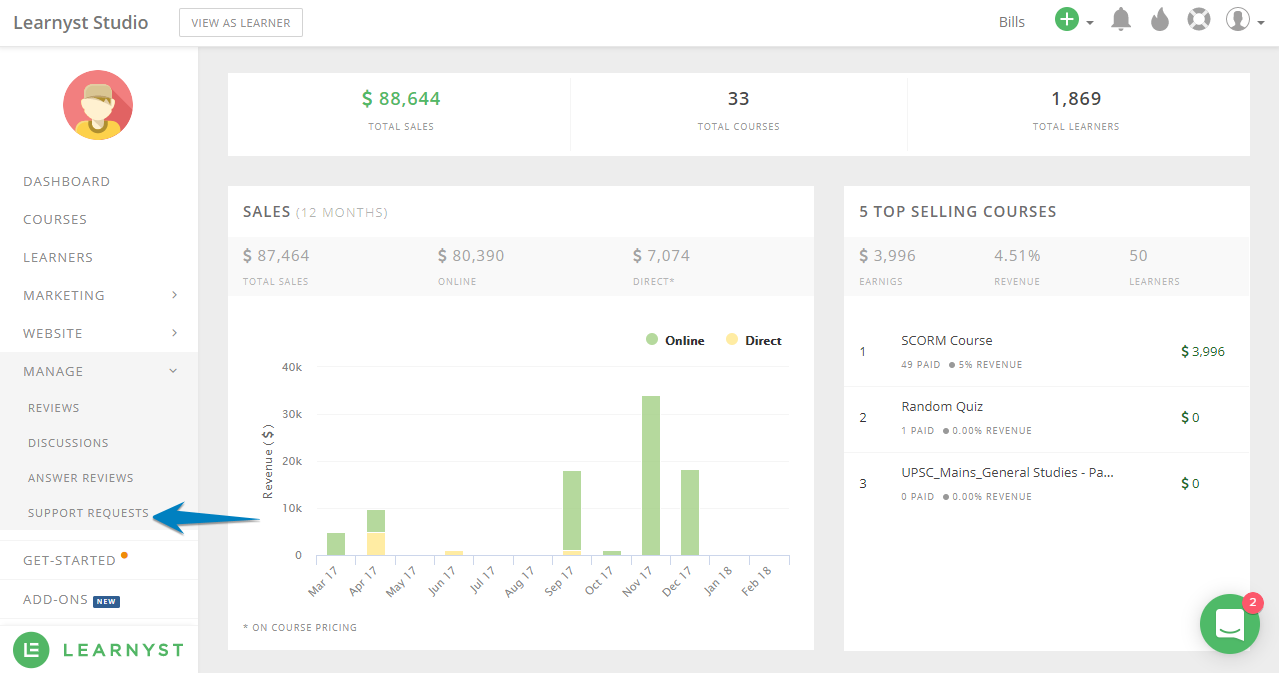 You will see a new page with all the issues listed.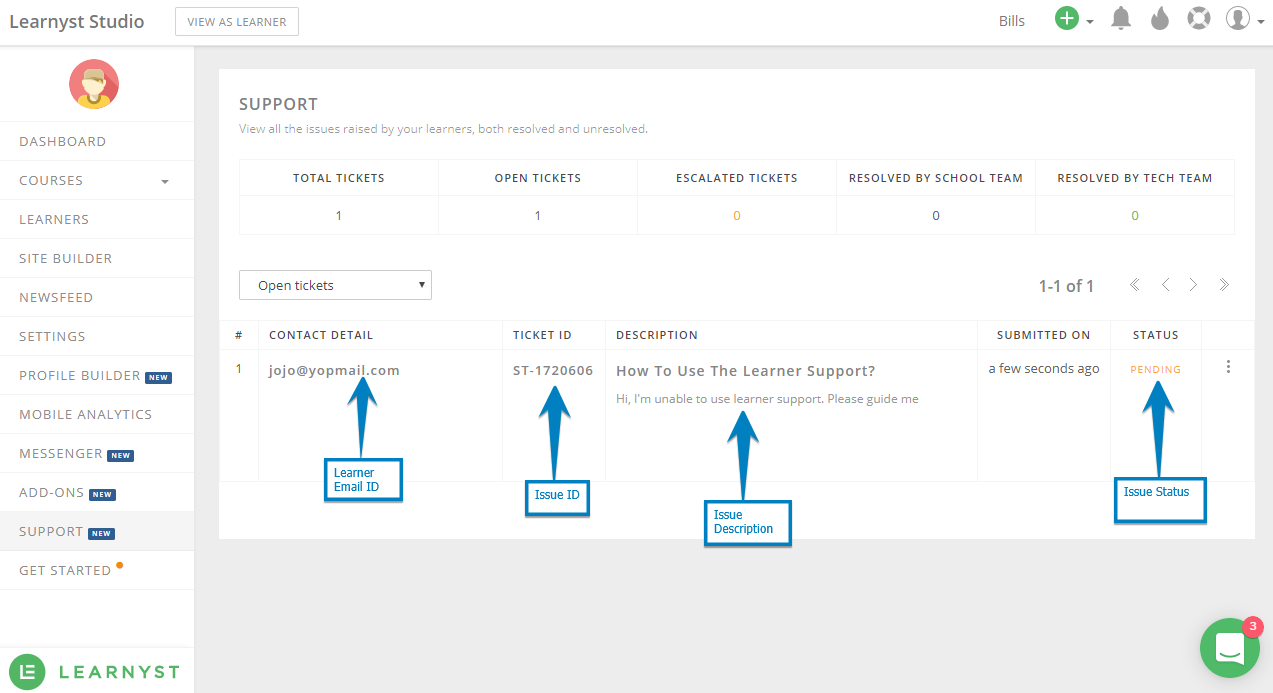 Here you can resolve the issue raised by your learner.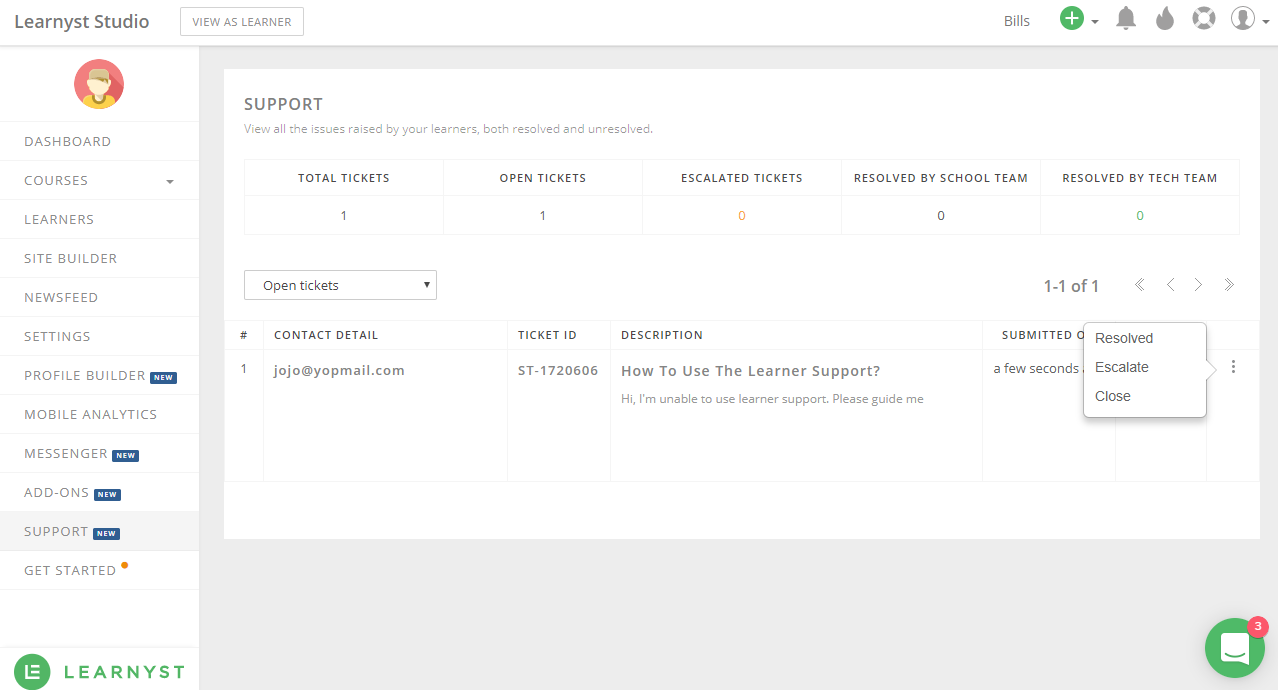 You can either choose to Resolve it by yourself (Highly recommended first step, you can use our knowledgebase for resolving the issue) or if you're unable to resolve the issue, you can escalate it to learnyst team.
Did this answer your question? Thanks for the feedback There was a problem submitting your feedback. Please try again later.Yes No No results found