Once you set up your email account, now is the time for your first email.
How To Send Email Message To Your Students
To access email messenger, go to your admin dashboard, click on Marketing > Messaging.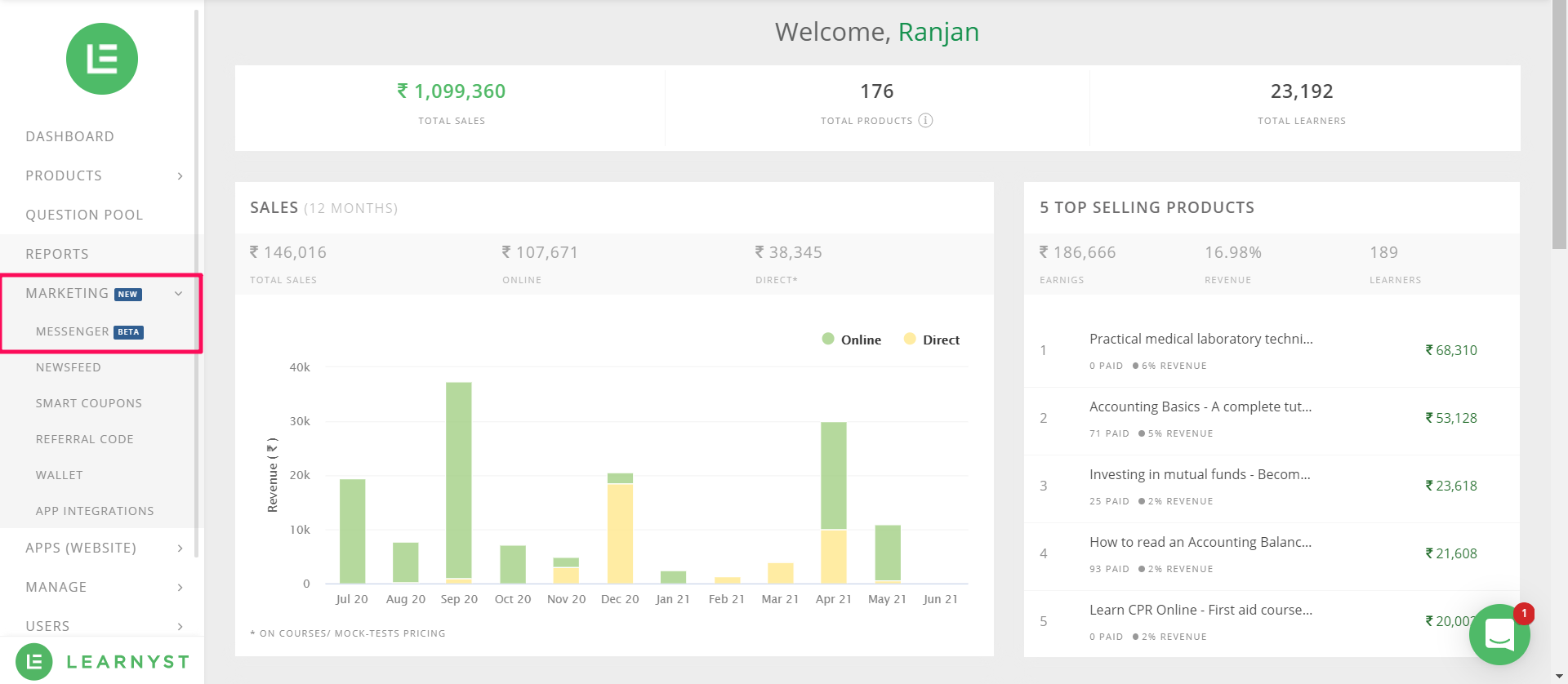 In the next window, click on Email from the left-hand side panel

Click on the Create New Email button.

On the next page, you will see the list of all your learner. Alternatively, you can also use a filter to choose a particular group of learners.

(NOTE: Learners who haven't confirmed their email IDs will not be shown in the list. Only confirmed email IDs will be available to send emails to)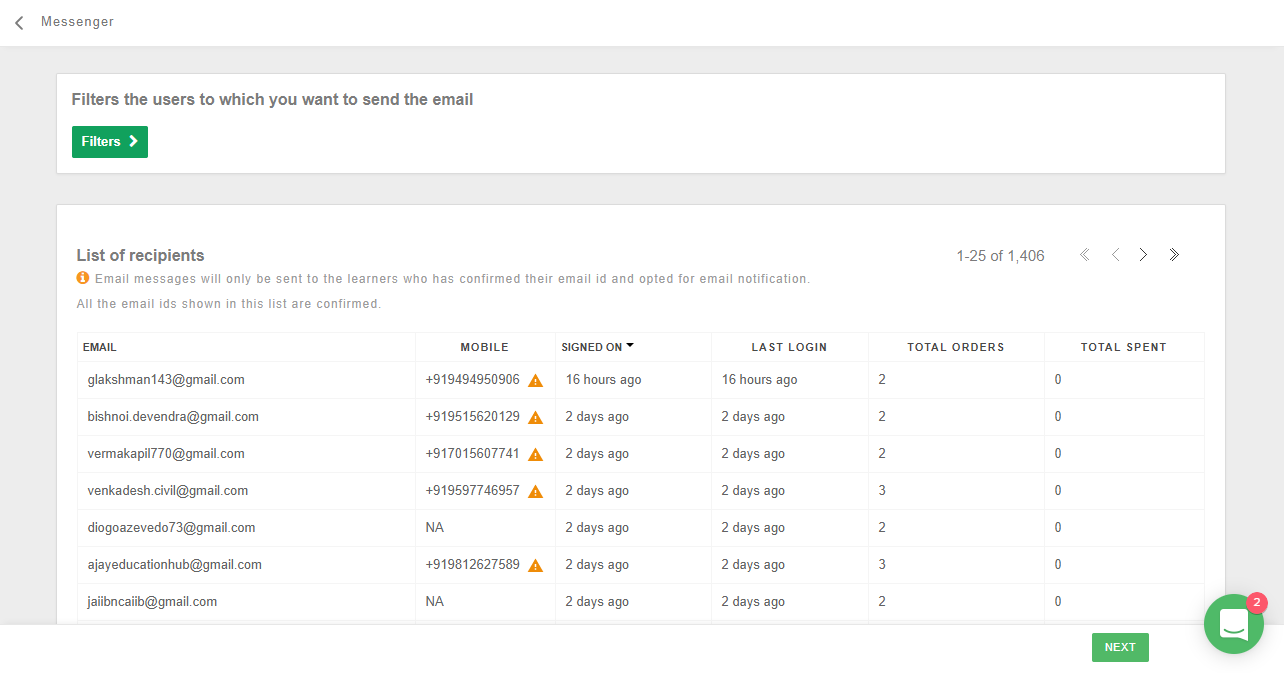 Click on next to continue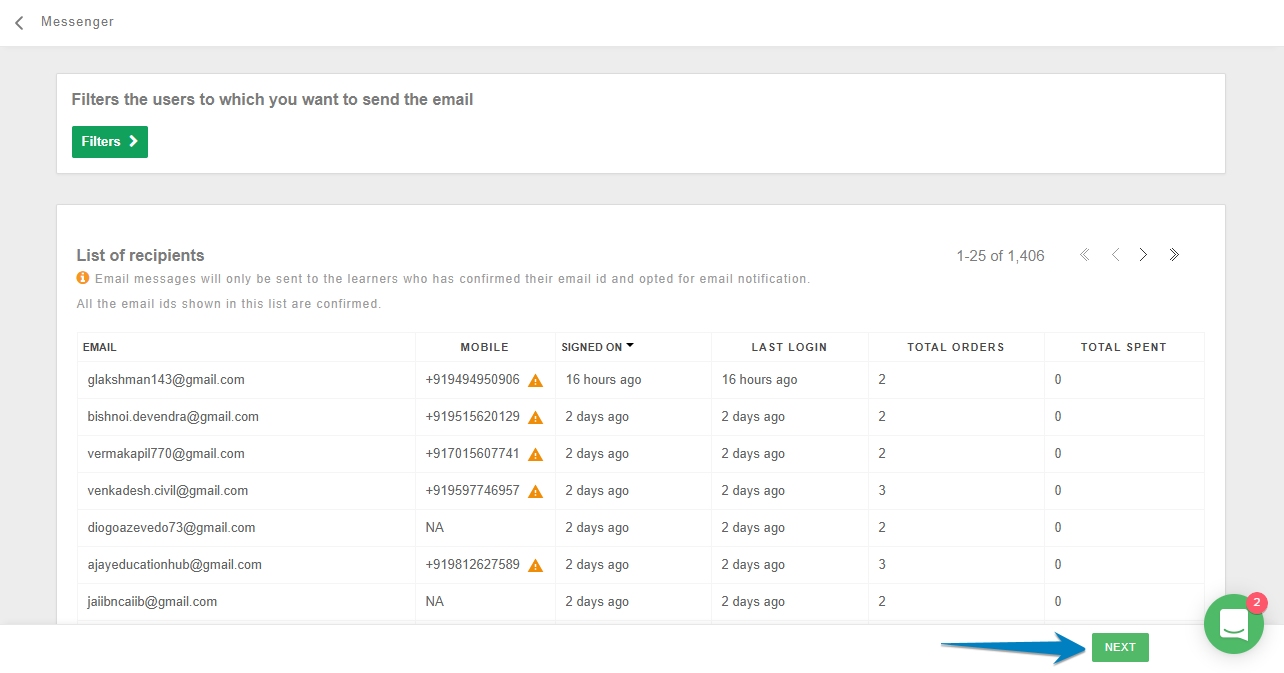 On the next page edit your message and click on SEND MESSAGE to send the email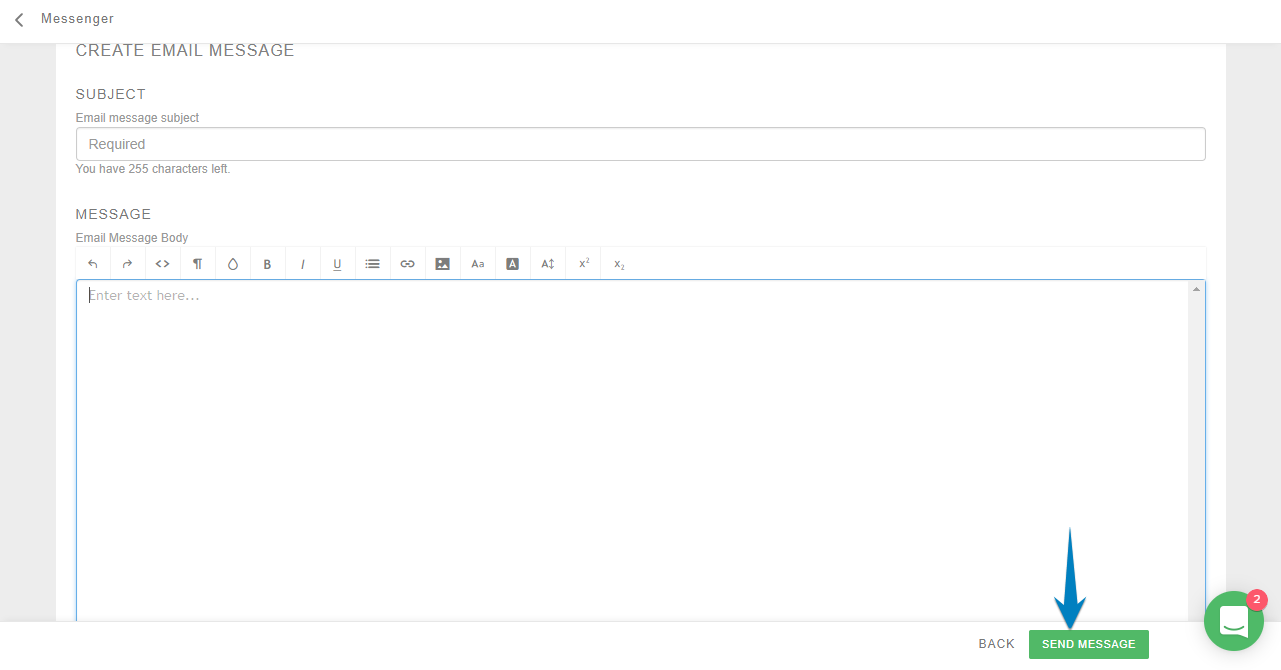 Conclusion
In the Beta version, 2000 emails/day are allowed per school

Emails will not be sent and bounce if the learner has deleted her/his email account

Emails will not be sent if the learner has opted out from email communication by visiting his/her learner account

Unconfirmed email IDs will not show up in the list at any time
Did this answer your question? Thanks for the feedback There was a problem submitting your feedback. Please try again later.Yes No No results found