With the new online evaluation system, you can now digitally evaluate your student answer sheets as an admin.
You can also assign a new role called evaluator to your team. Evaluators will only have permission to correct the answer sheets.
In this article, let us how to create and assign an evaluator permission to your team.
The entire steps are explained below. Or alternatively, you can watch this video from 01:26s to 02:40s
Steps to create an evaluator permission

To add an evaluator to your team, first, go to Sub-admins from your dashboard

Click on the add Subadmins button

Fill in your sub-admin evaluator details, click Save & Next.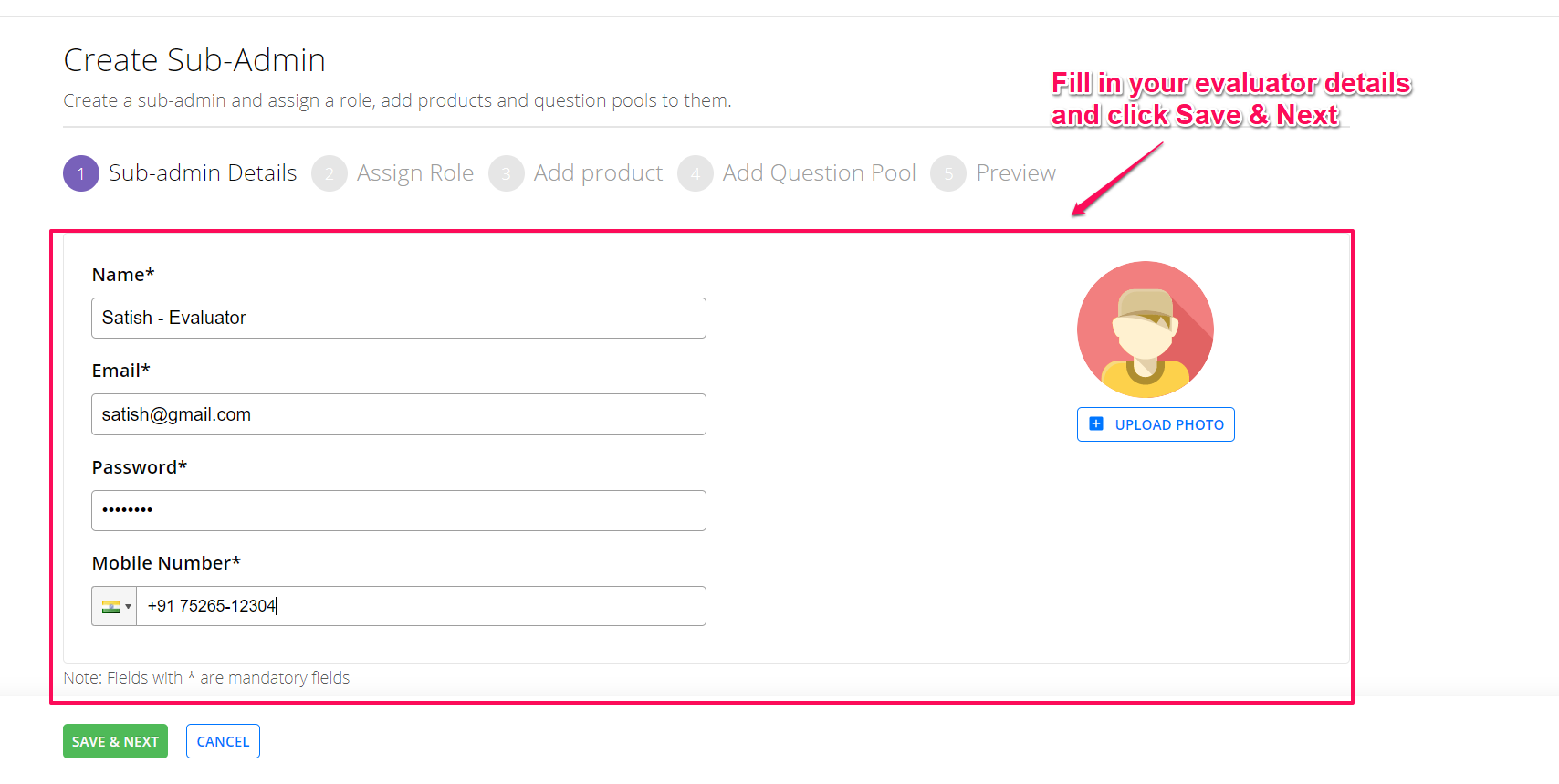 Select the evaluator Role & click Save and Next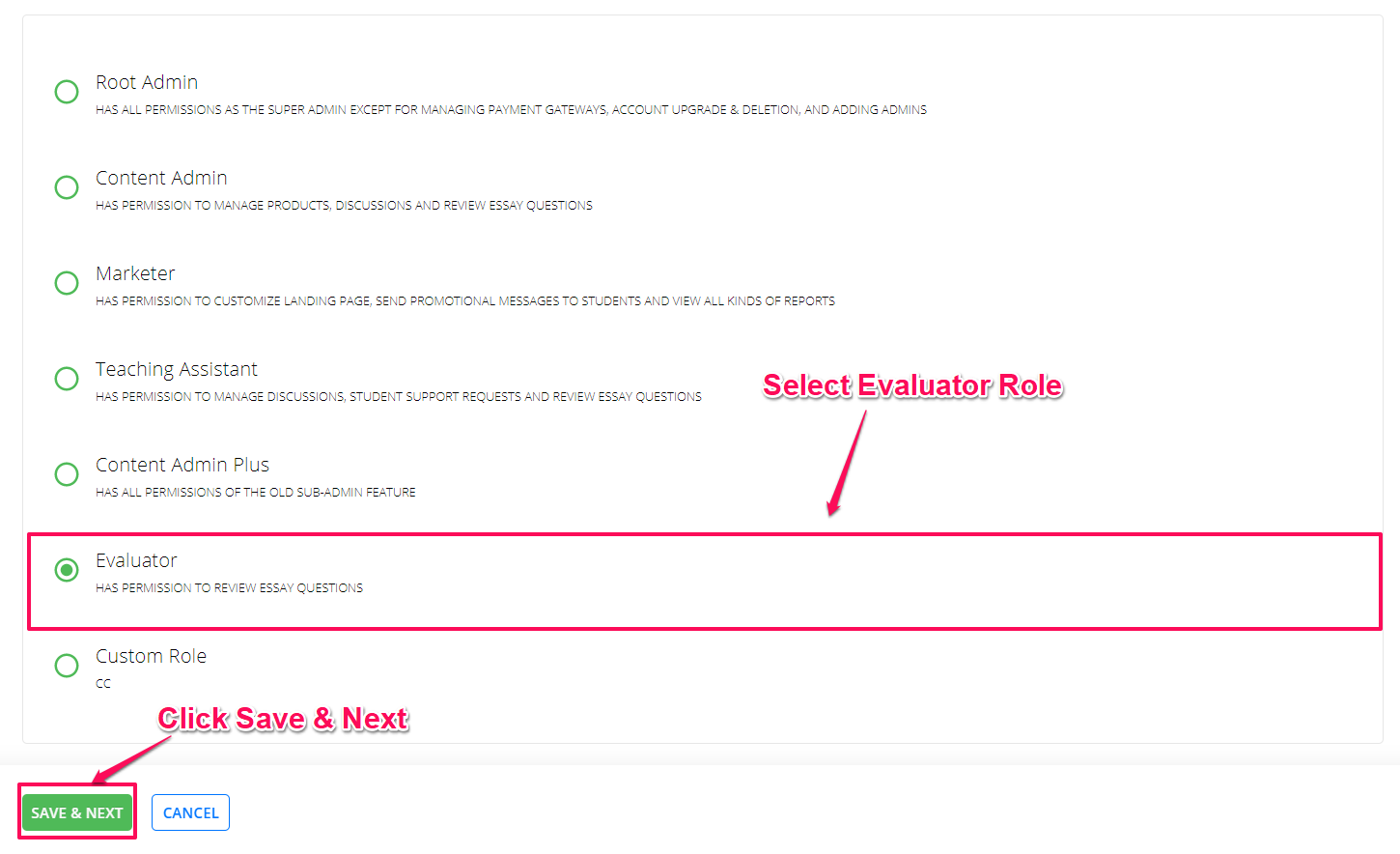 An evaluator can only correct the exam sheets. As a super admin, you can assign them from your mock-test. Now, click on Save & Next.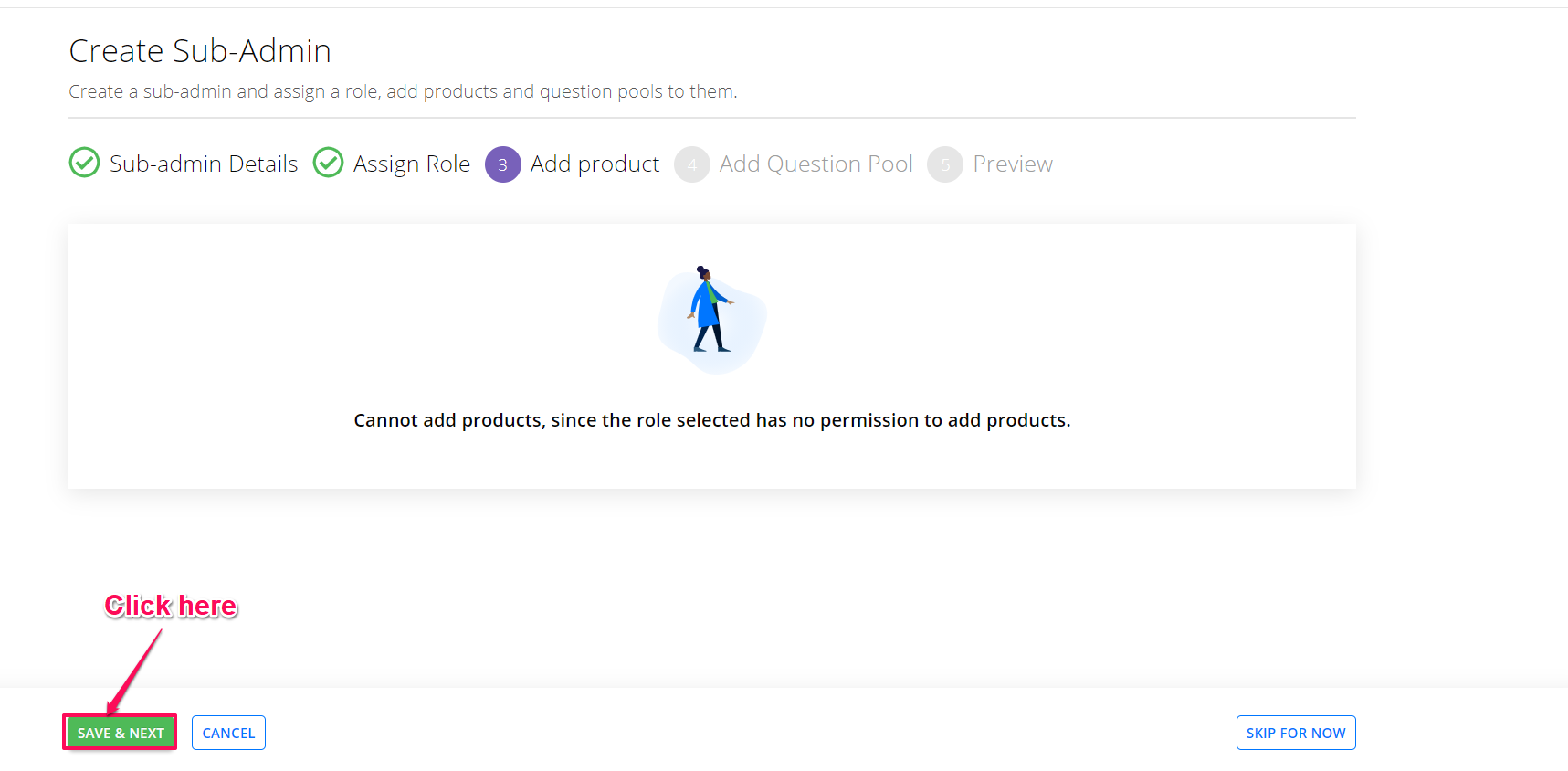 Click on the Finish button to add the evaluator.
You have now added the new evaluator

To assign this evaluator to your course, go to your dashboard >Manage>Answer Reviews

Click on the mock-test and go to the quizzes section

Click on the assign evaluation button

Select the evaluator and click Save & Next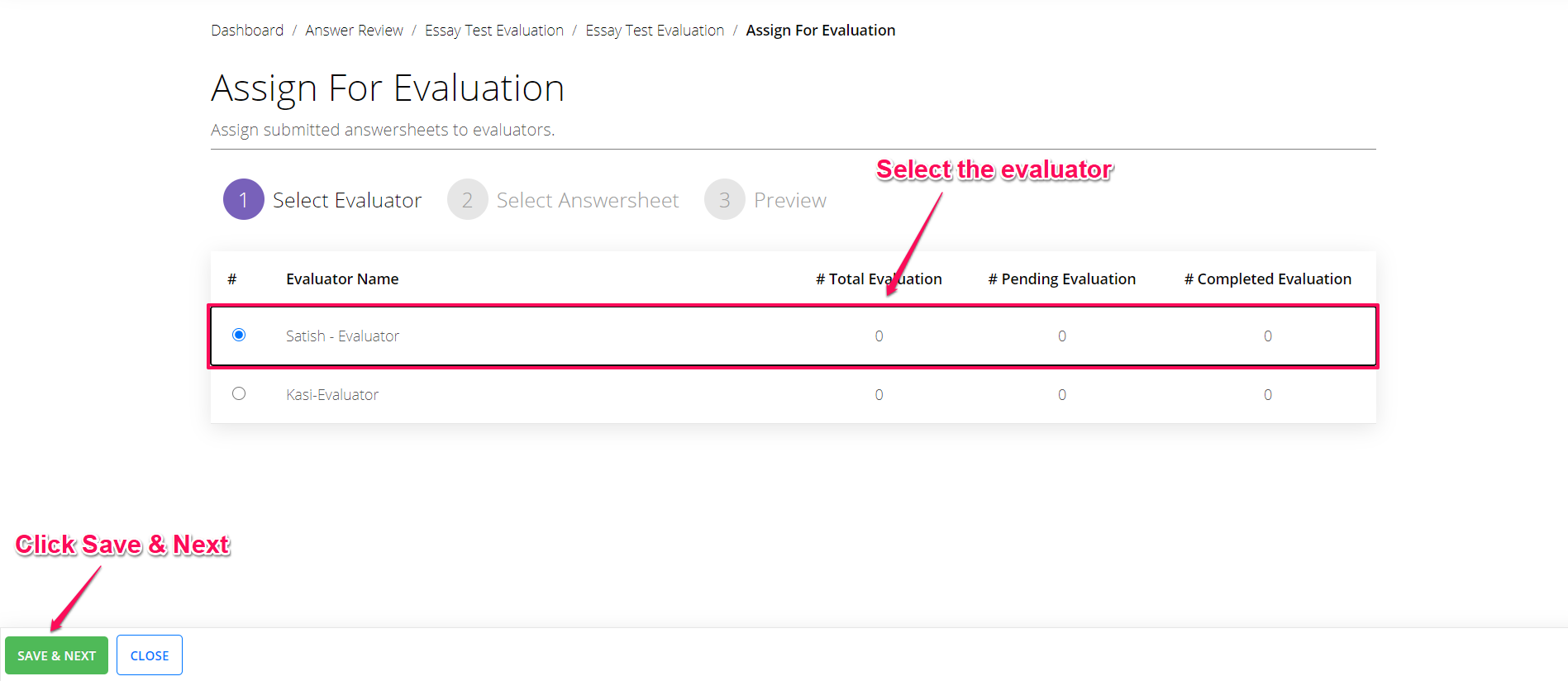 Select the learner and click on save and next.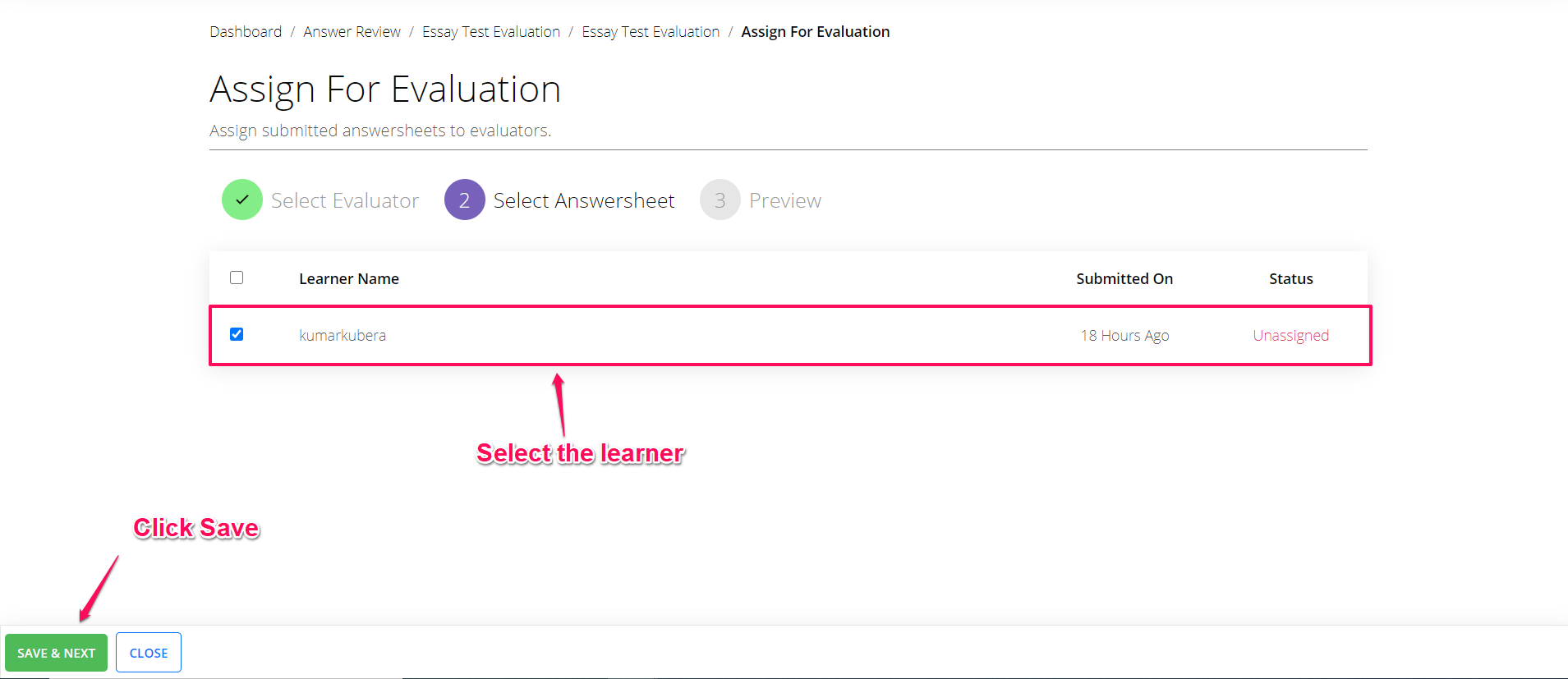 Congrats. You have now successfully assigned your evaluator to your mock-test.
Continue by clicking Save & Publish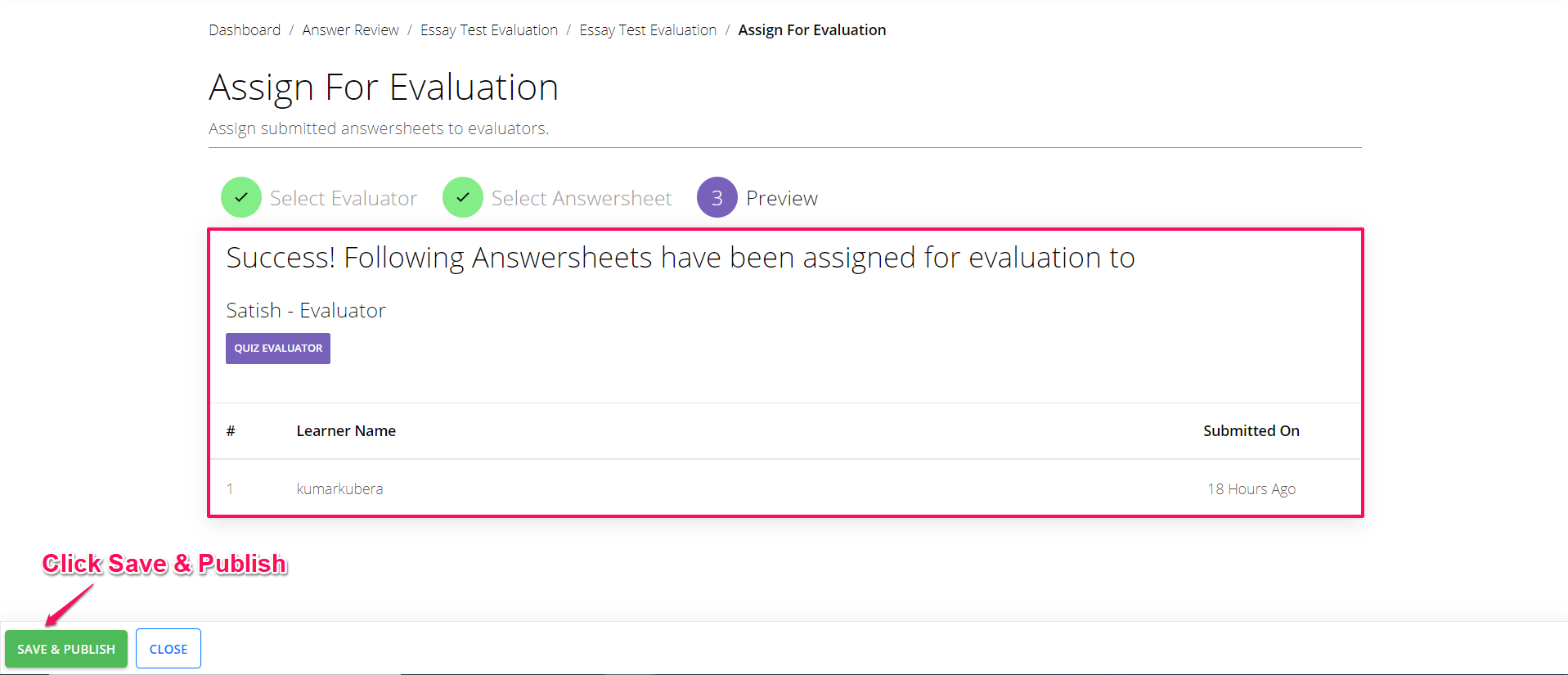 As soon as you Save & Publish, you will be able to see the assigned evaluator and see the status as Inprogress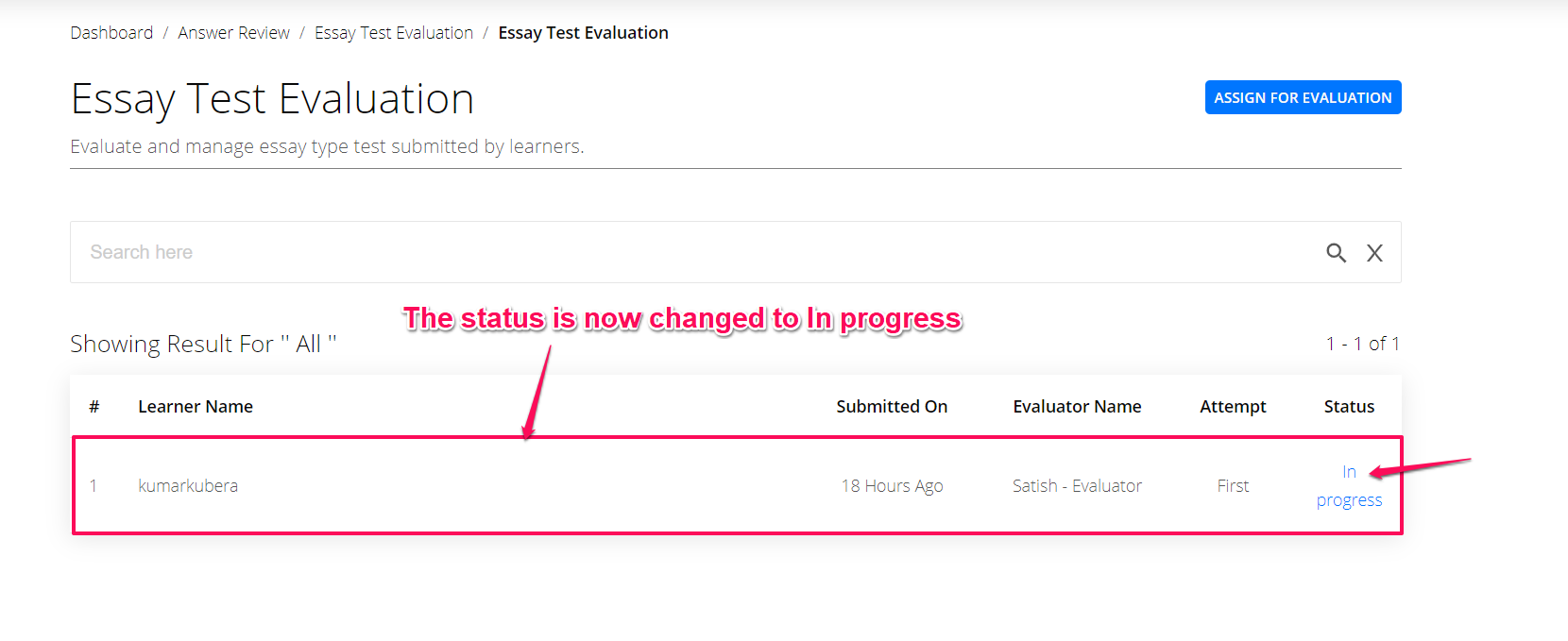 Your evaluator will now be able to evaluate the answer papers online from his/her own desktop.
Make your paper correction easier with digital evaluation. To know how to correctly answer papers in double quick time, read the digital evaluation master guide
Did this answer your question? Thanks for the feedback There was a problem submitting your feedback. Please try again later.Yes No No results found