After you have enabled digital evaluation for your mock-test and publishing it, your student can view the test from their dashboard. Let us see the steps for it.
Onscreen Evaluation System: Evaluate Answer Sheets Online (Full Video Guide)
Watch how students can submit answer sheets in this video from 01:10s to 01:40s. Alternatively, watch the entire steps below.

How Students Can Submit Answers Digitally - Step by Step Explanation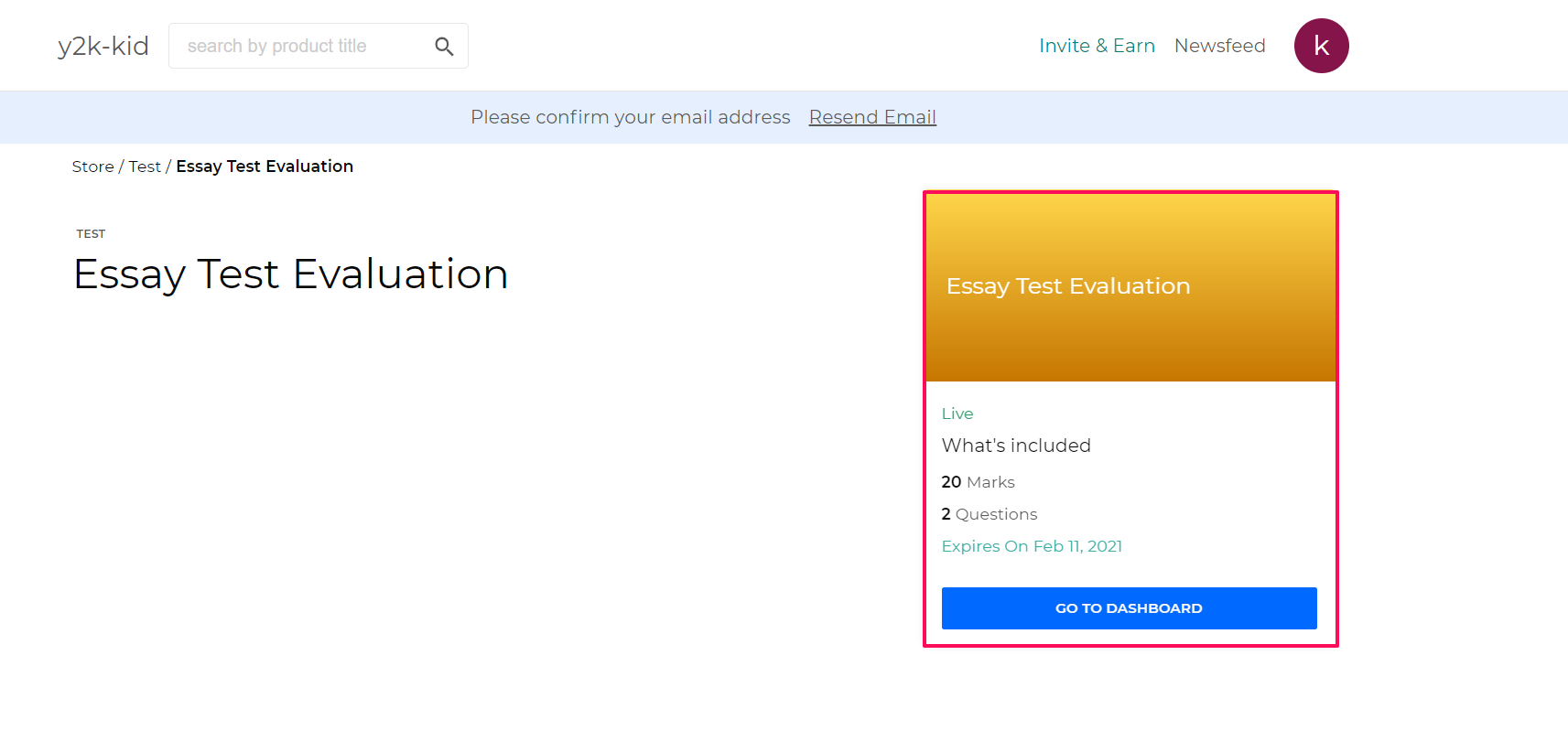 They can click on the test and click on Take Test

The student can now download the question paper from his/her dashboard and upload it back later.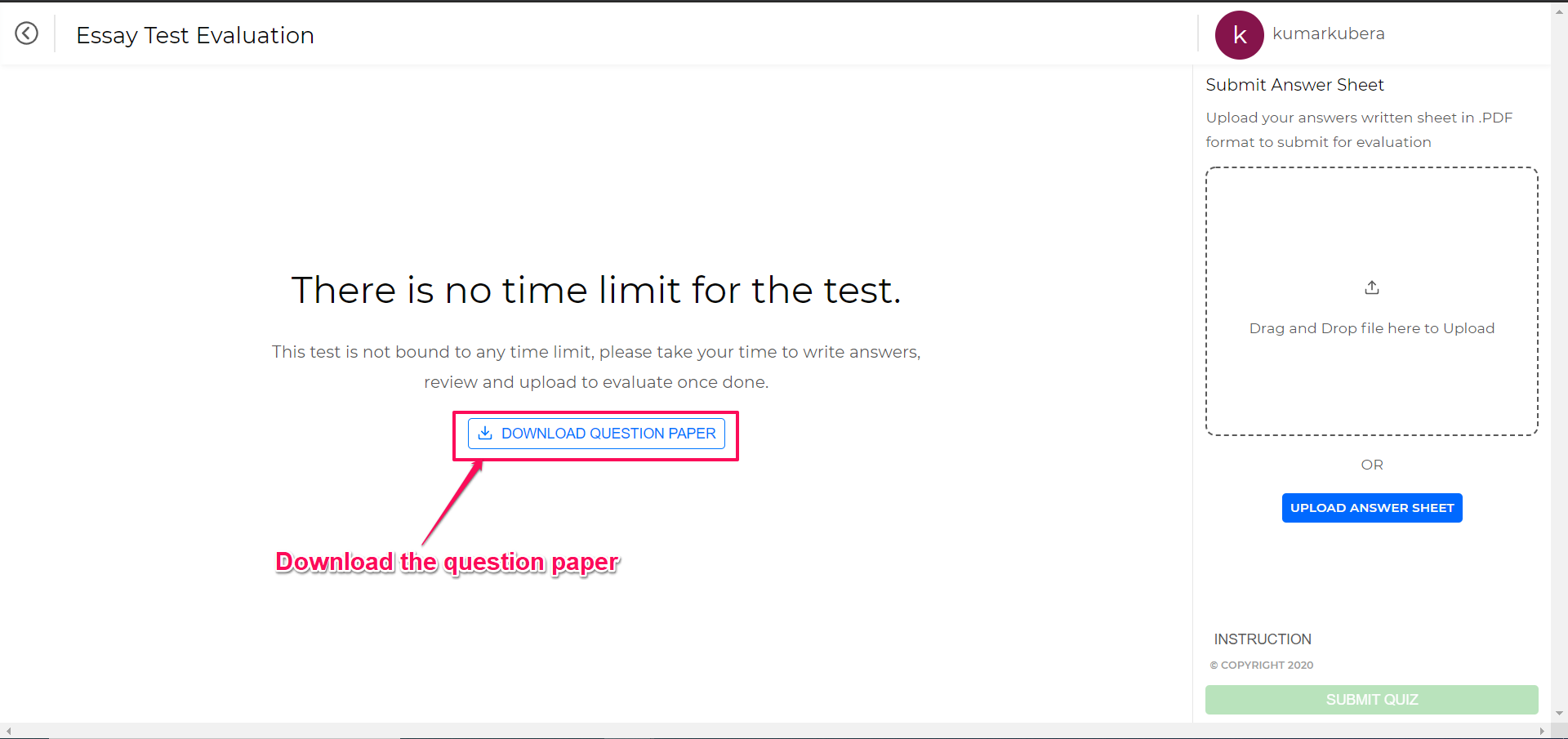 This is how the question paper will look like.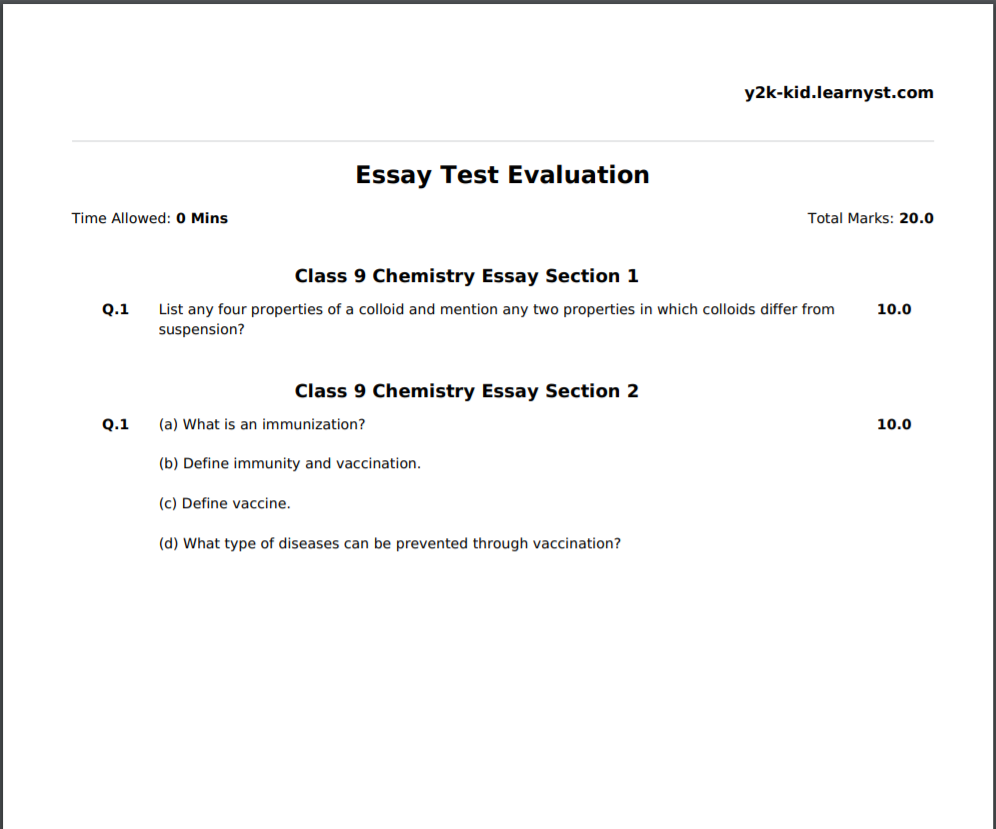 Note: You can even add a time limit to your test. This current test screenshot didn't have the time limit.
The student can now write the answers in a word doc and export it as a PDF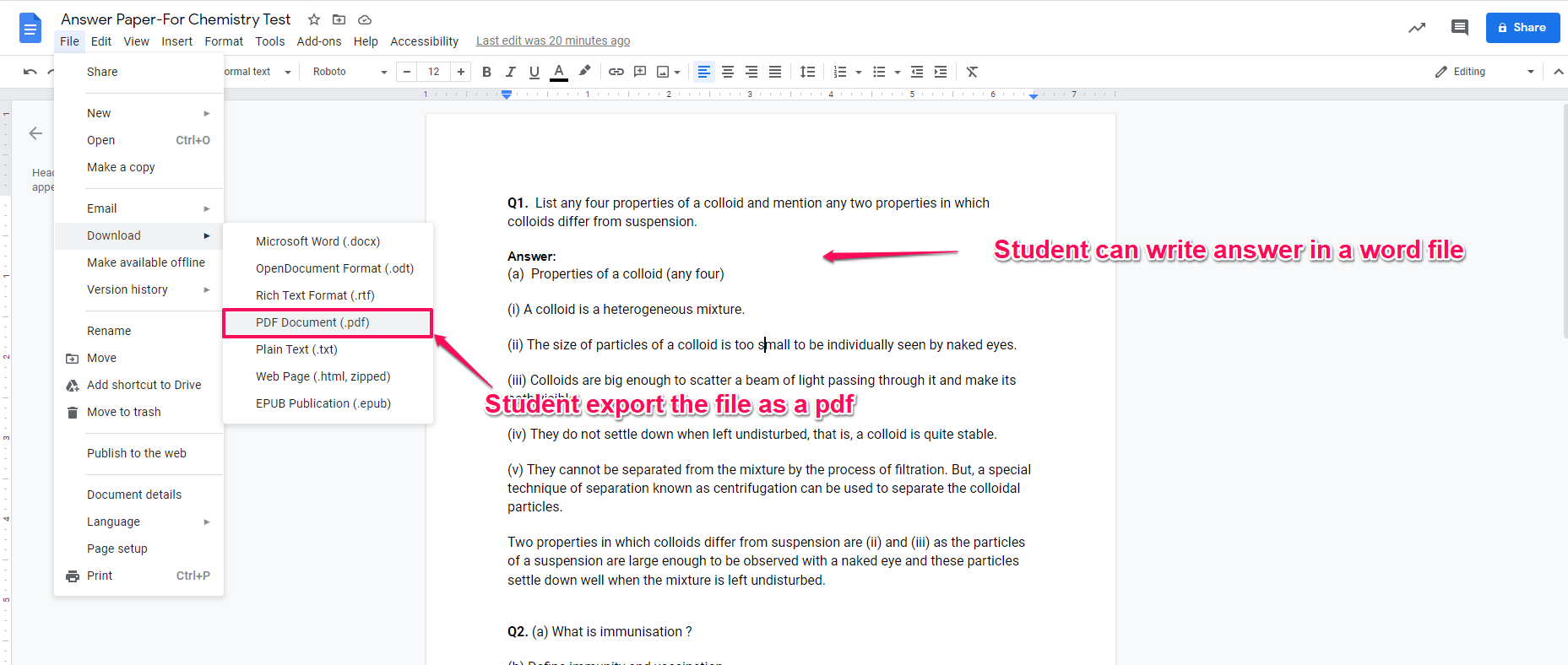 Student can click on the dashboard and upload the answer sheet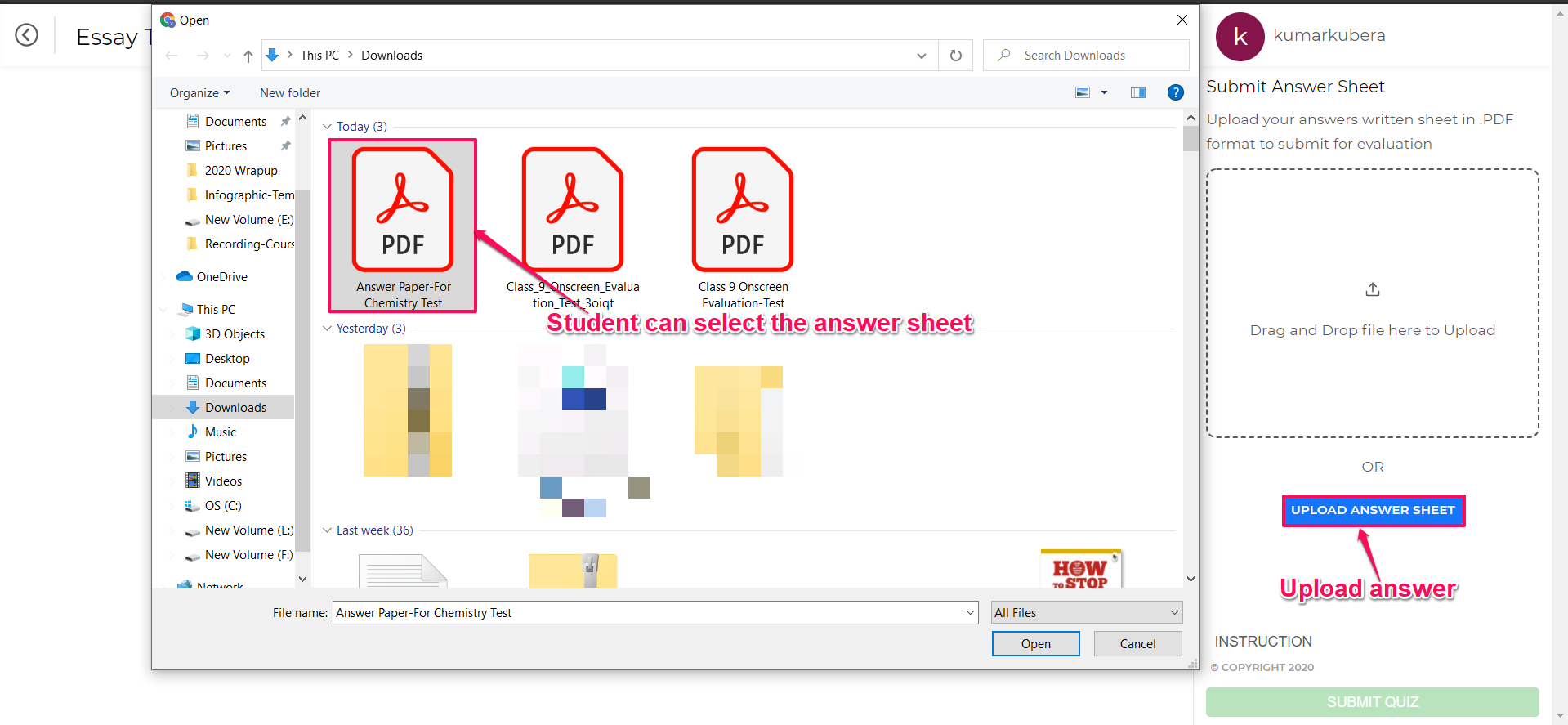 Students can click on the submit button and finish the exam.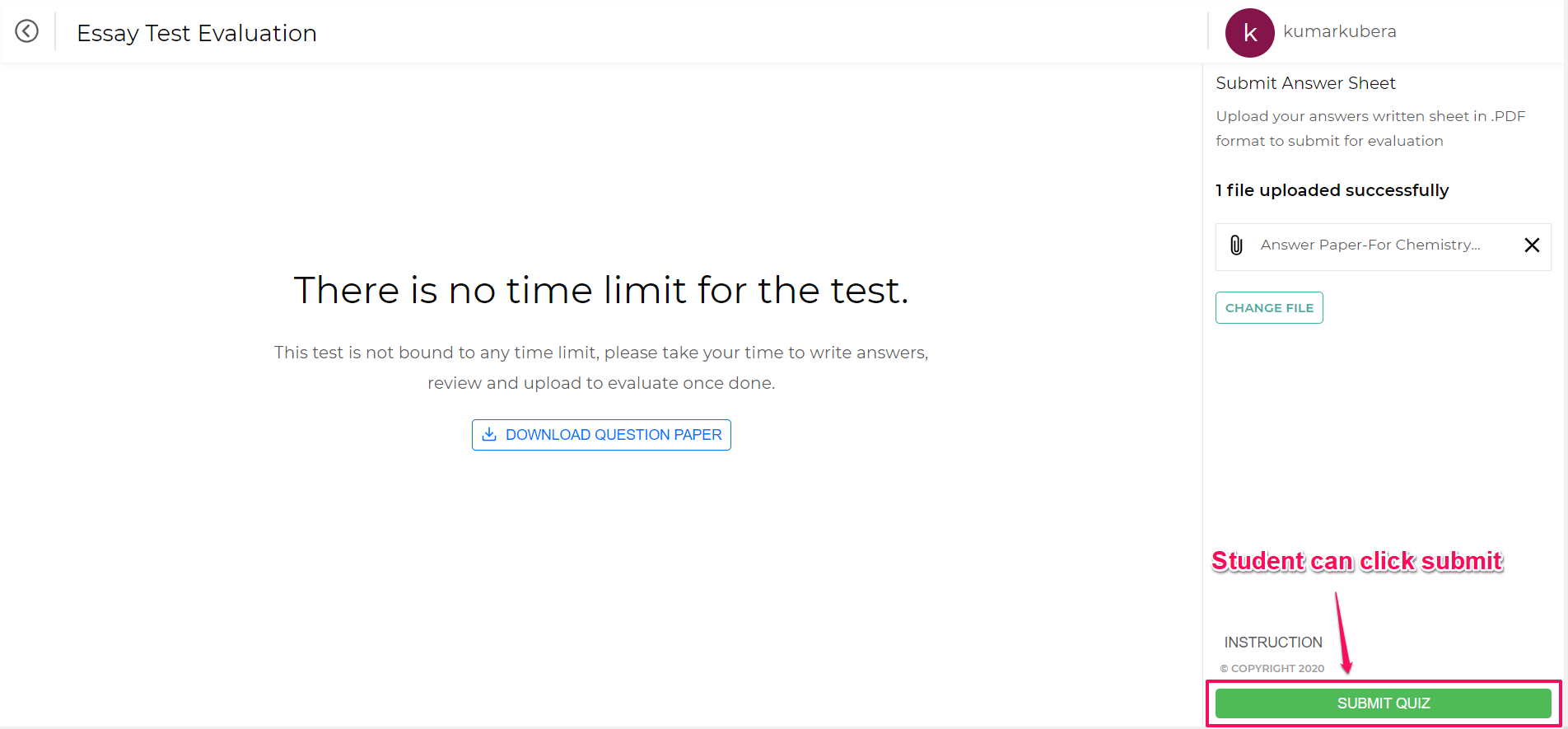 The student will now receive the below message.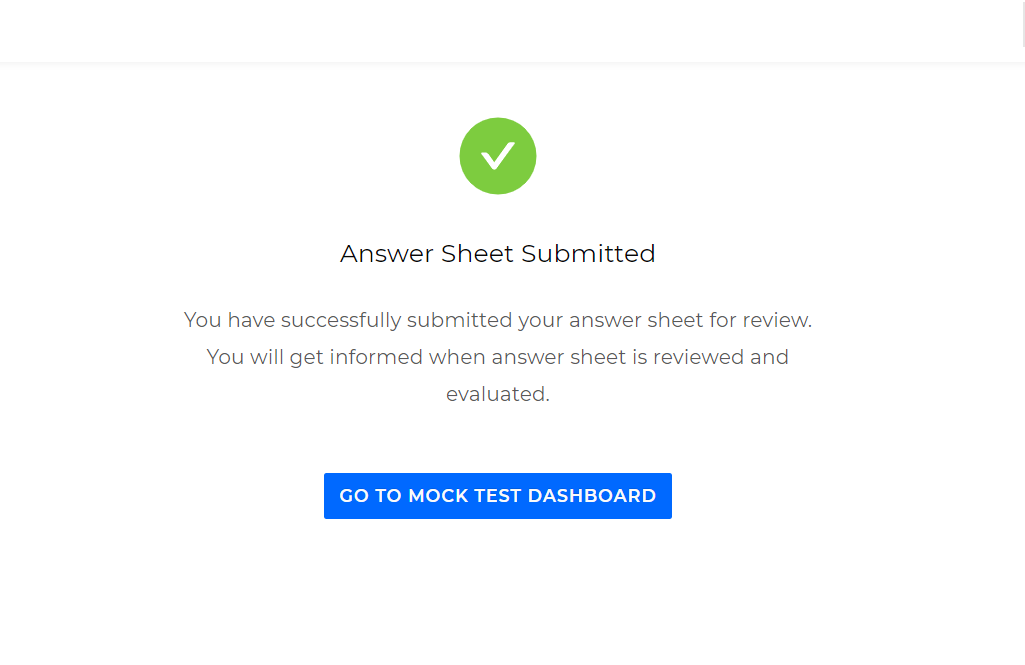 You can now evaluate the student answer sheet as an admin or as an evaluator.
Make your paper correction easier with digital evaluation. To know how to correctly answer papers in double quick time, read the digital evaluation master guide
Did this answer your question? Thanks for the feedback There was a problem submitting your feedback. Please try again later.Yes No No results found