The new Learnyst website builder will help you design a multi paged website without any design experience.
In this article, let me give you a quick overview of global blocks.
Tables can't be imported directly. Please insert an image of your table which can be found here.
Note: Want help with creating your own course website?
Login to this free online course using your admin email and access the course from our teach101 website.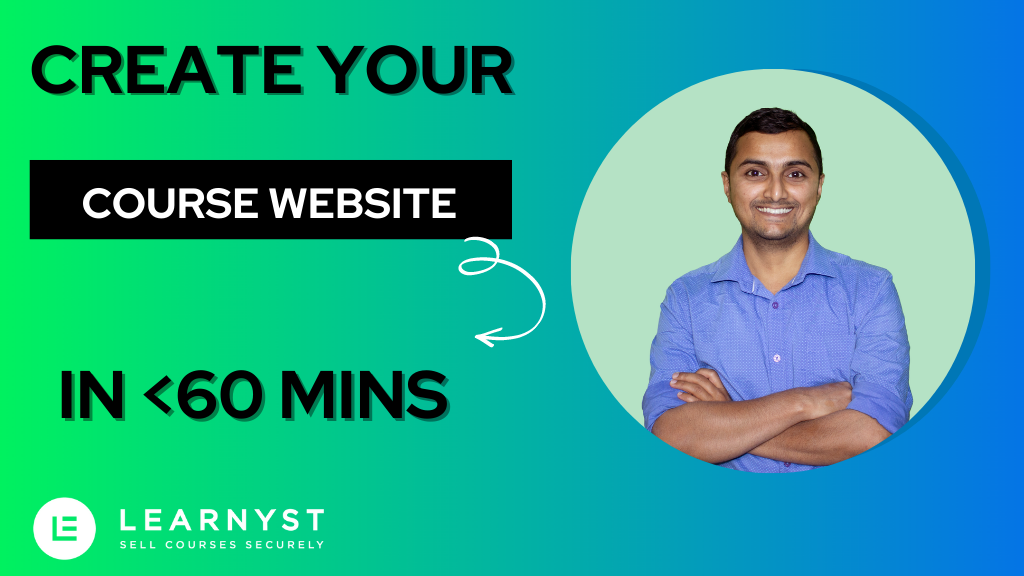 Alternatively, you can check this complete YouTube playlist after Feb 3rd, 2023.
Global Blocks
Global blocks are reusable sections that are displayed across multiple pages of your website. For example, all pages will have the same header and footer, blog posts will share the same author bio section, different pages may reuse the same Call To Action section and so on.
The power of global blocks is that they are linked together. Anything you modify in a global block will apply to all instances of that block across your website.
Tip: Use the global blocks functionality on any repeatable content like testimonial, contact, headers and footers blocks.
Creating Global Blocks
Create a global block by turning on the "Make it Global" option on any block on your page.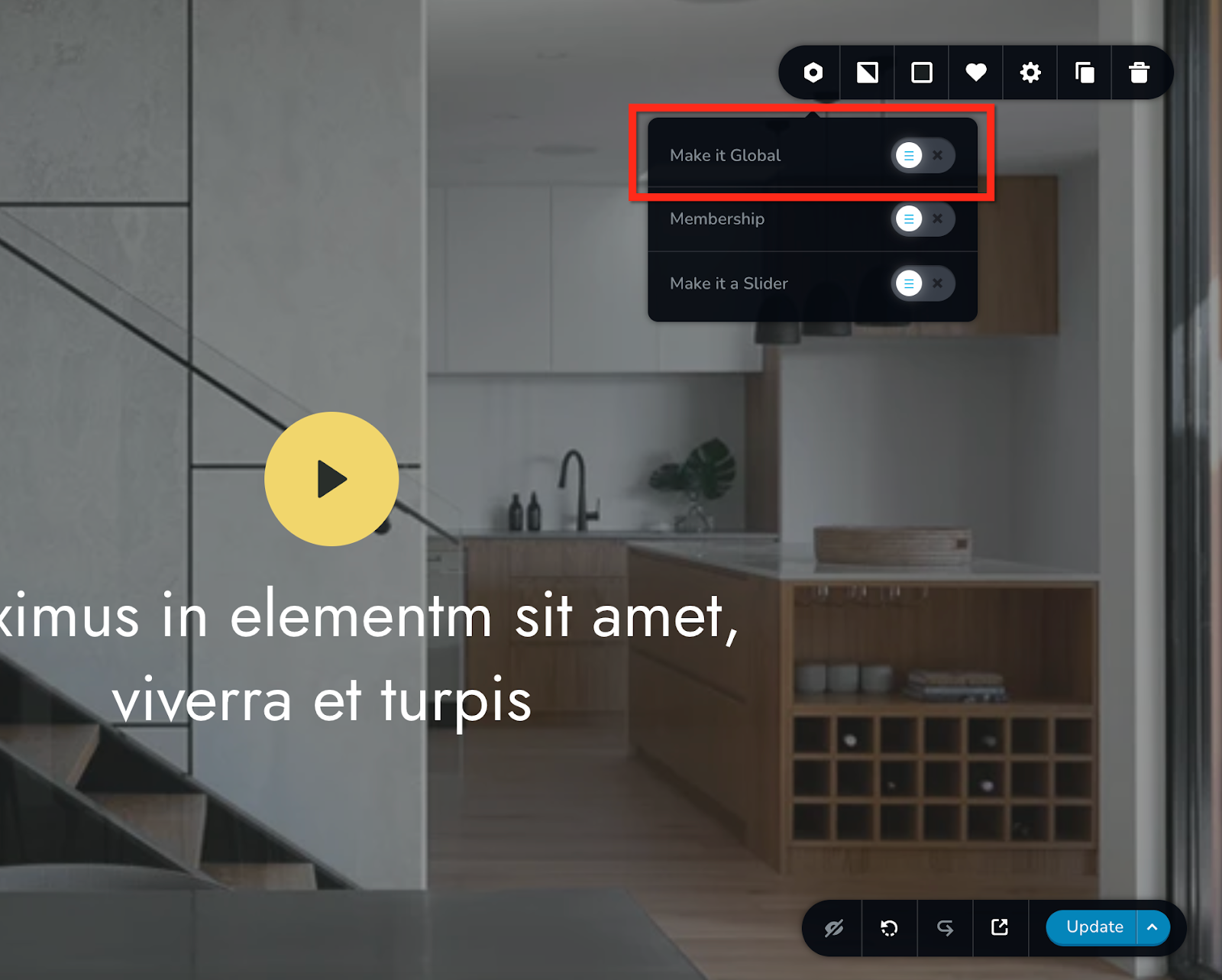 Once you make a block global, three things happen:
1. The Display Conditions option appears. Use this option to select on what pages you want to display the block on.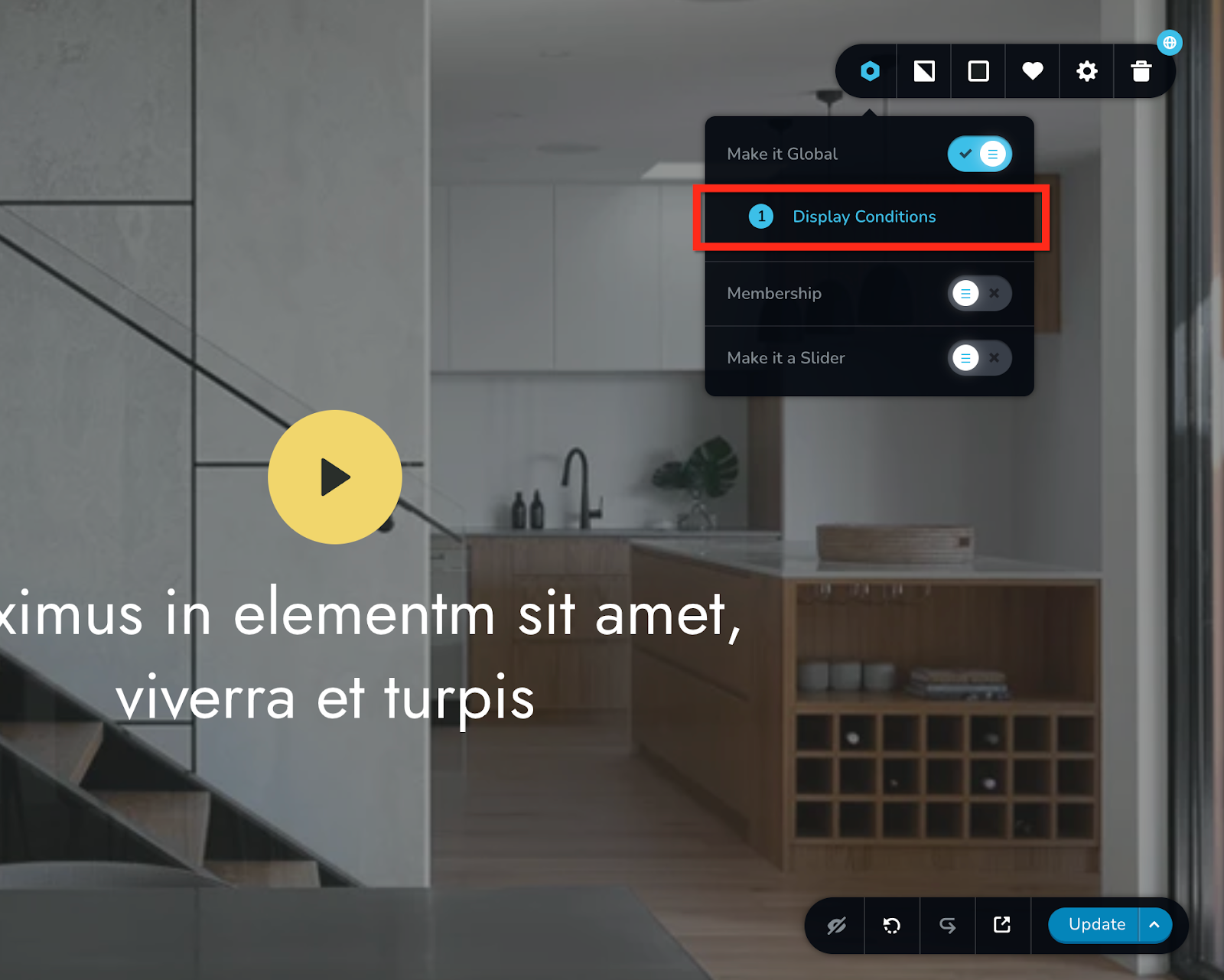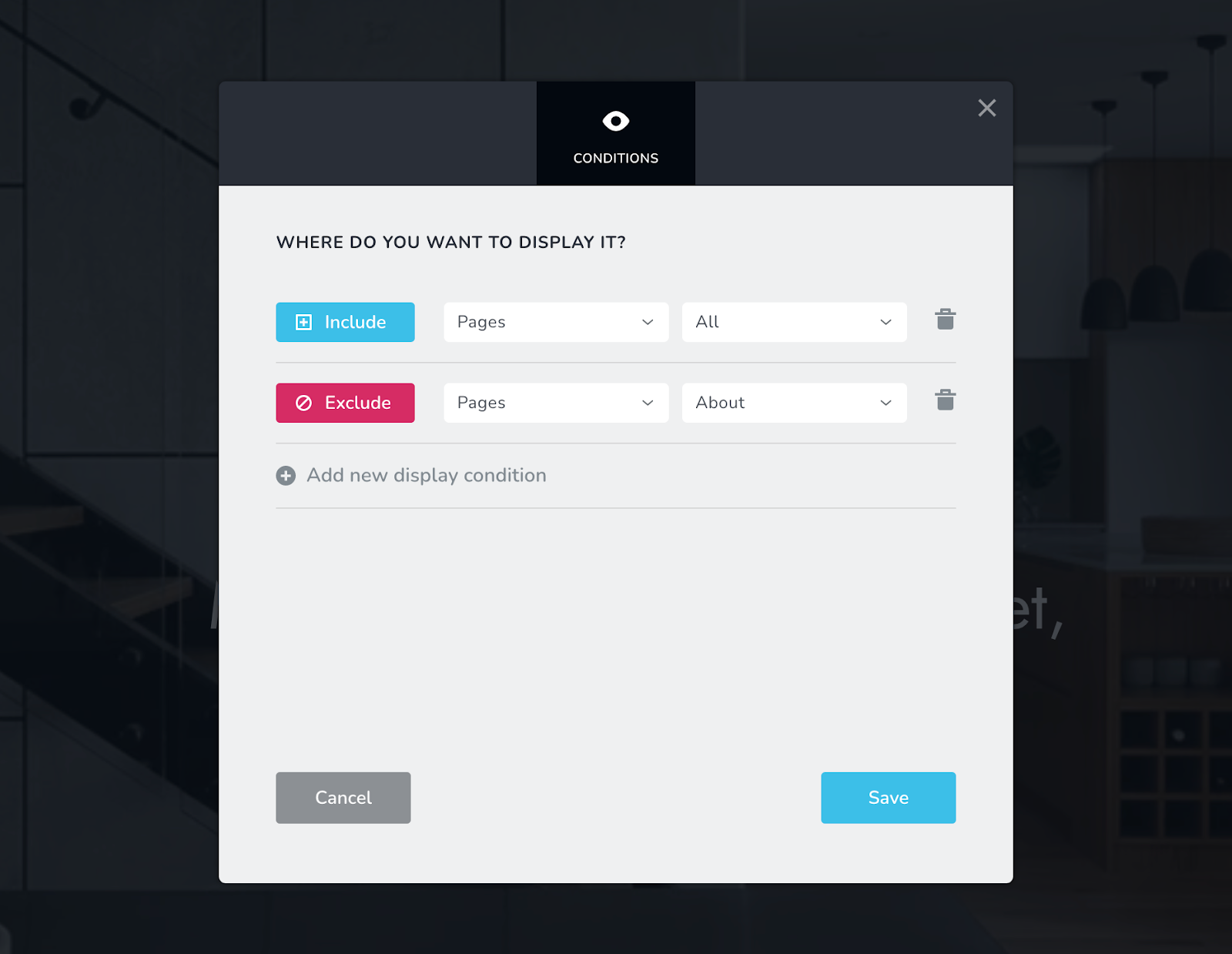 2. The block is saved in your Global block section for later use. When you add new blocks on your page, switch to the Global Blocks section to add a global block.
Note: You can't add the same global block on a page twice.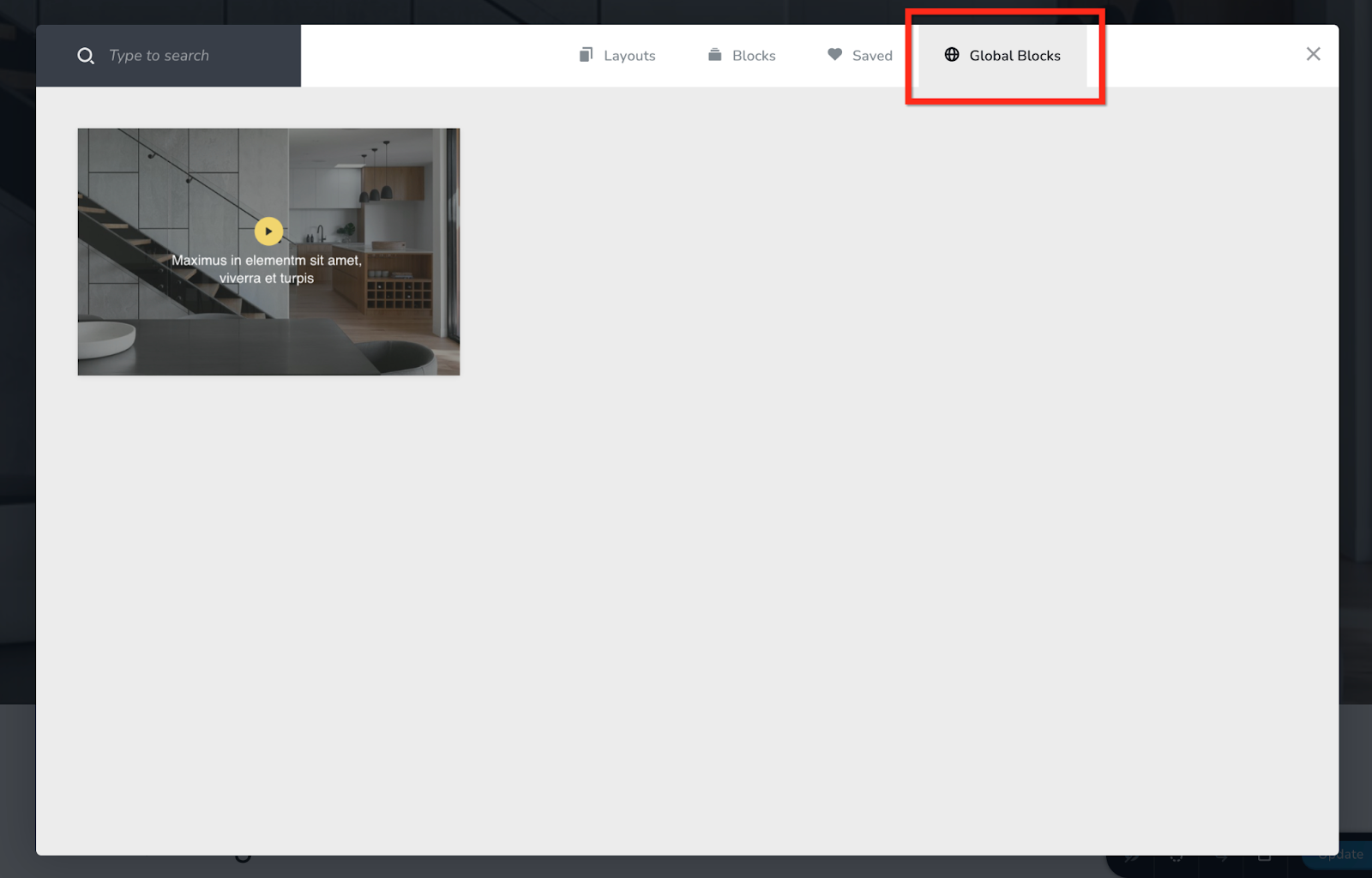 3. The global icon appears on the block. This is an UI visual cue that will let you identify very fast the global blocks on the page.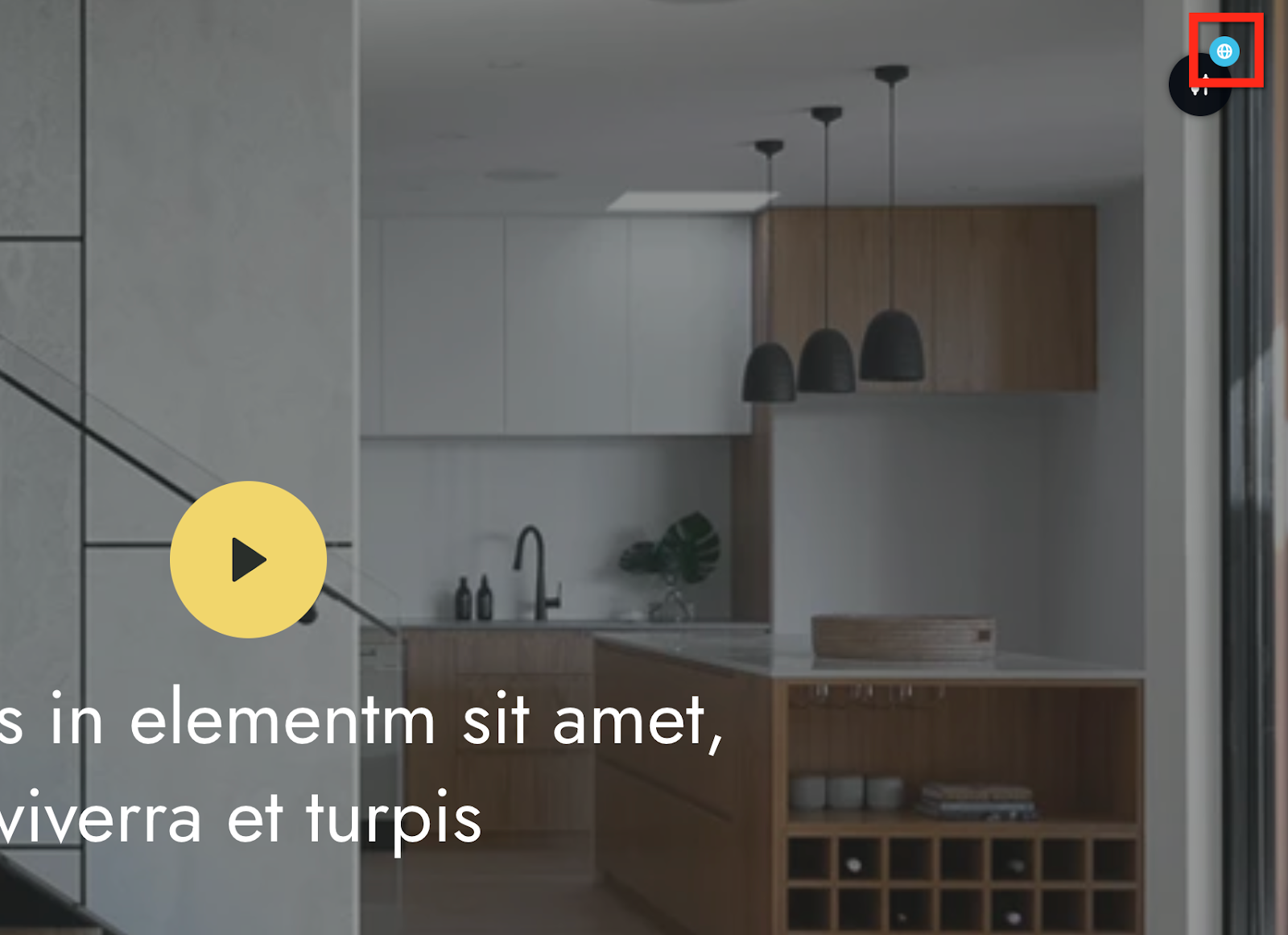 Conclusion
So, this sums up all the key features within the website builder. Now, go ahead and create your beautiful website and start marketing your website.
For more tutorials on how to market your website, check out the course marketing tutorials series below.
Did this answer your question? Thanks for the feedback There was a problem submitting your feedback. Please try again later.Yes No No results found