In this master guide, let us look at the steps to evaluate answer sheets faster using the digital evaluation tools available in your online academy.
*Note: This feature is currently available only in the standard mock-test plan & premium plans.
Onscreen Evaluation System: Evaluate Answer Sheets Online (Full Video Guide)
Watch the entire video here, or you can go through each step explained below
Explore the student side of your onscreen evaluation system. Learn how students can submit answer sheets effortlessly.
Learn how to give an evaluator role to your team. Evaluators can correct your student's answer sheets digitally.
Perform digital evaluation as an admin. Learn how to add annotations & assign marks to your students.
Learn how your evaluators can correct the answer papers online.
Keep track of your evaluators. Know the status of your digital evaluations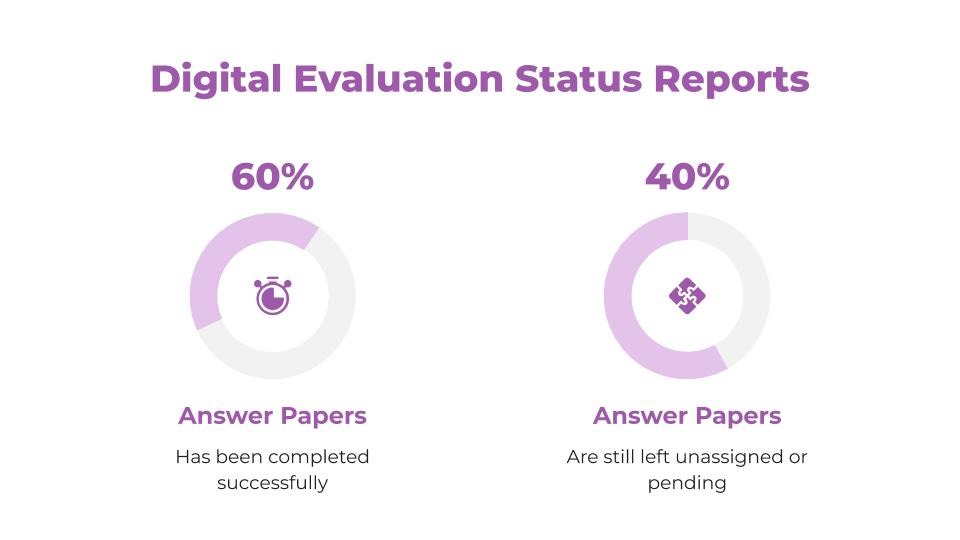 Did this answer your question? Thanks for the feedback There was a problem submitting your feedback. Please try again later.Yes No No results found